There's great views of Mykonos sights and scenery in DJ Tanja LaCroix's new single, Sleepless in Mykonos.  Tanja will be performing two gigs on the island this month, both at Kalua at Paraga beach. She will be the club's featured DJ on July 14, and she will join Mahmut Orhan to play for Kalua's annual White Party on July 19. 
Upcoming live shows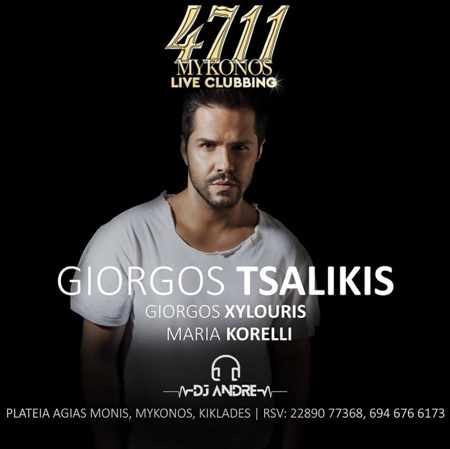 Giorgos Tsalikis performs at 4711 every  Friday and Saturday this summer. Also on the club's entertainment lineup are Giorgos Xylouris and Maria Korelli.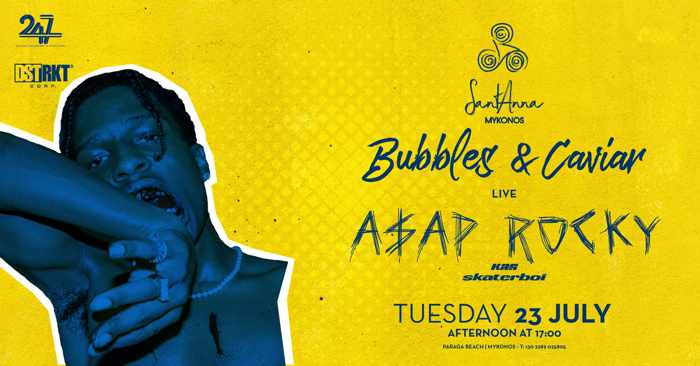 Hip Hop superstar ASAP Rocky performs live during the Bubbles & Caviar party at SantAnna on Tuesday July 23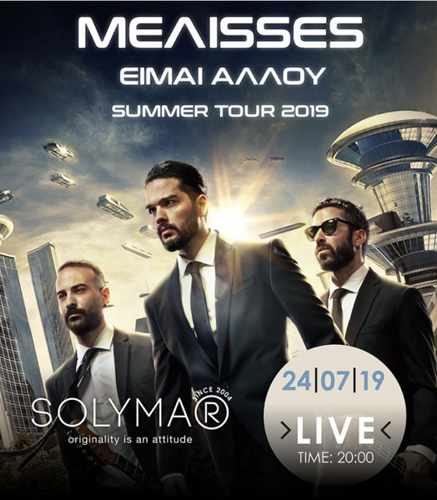 Greek pop and rock band Melisses brings their summer tour to Mykonos with a live show at Solymar on Wednesday July 24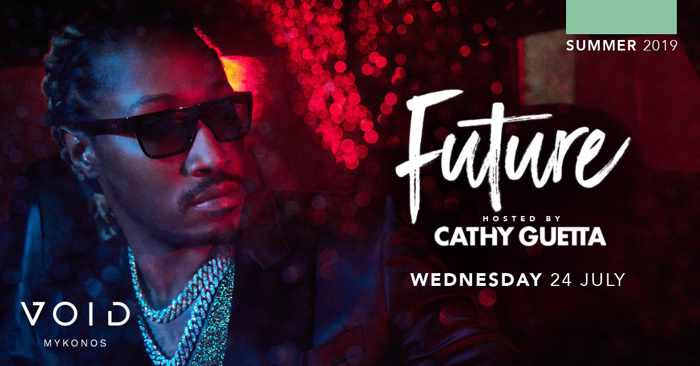 American hip hop star Future will appear at Void on Wednesday July 24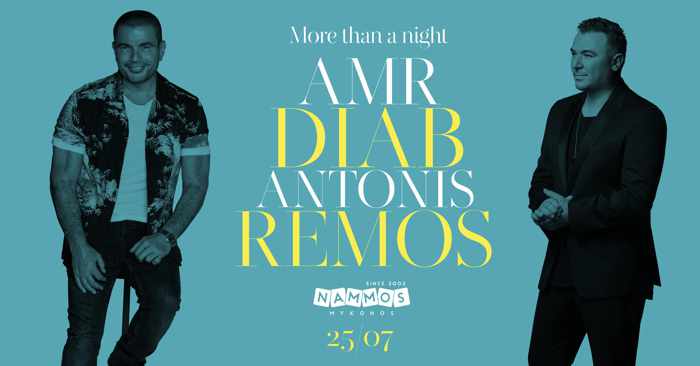 Singers Amr Diab and Antonis Remos return to Nammos for their annual summer performance on Thursday July 25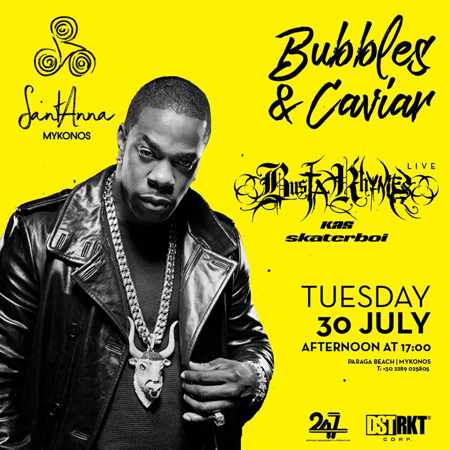 Hip Hop superstar Busta Rhymes will perform at SantAnna on Tuesday July 30
Singer-songwriter Ultra Nate will perform at JackieO' on Wednesday July 31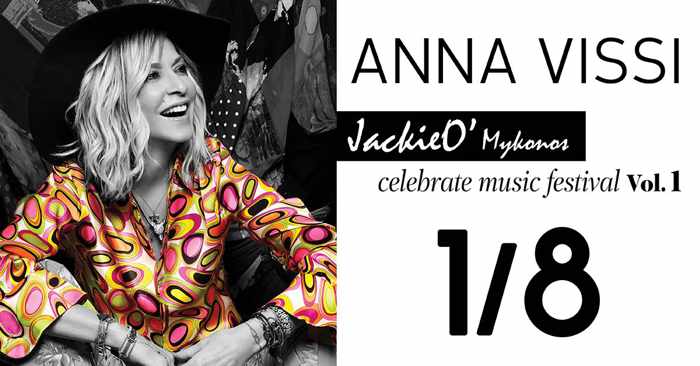 Greek pop superstar Anna Vissi will give a live concert performance at JackieO' on Thursday August 1
Events this Sunday and Monday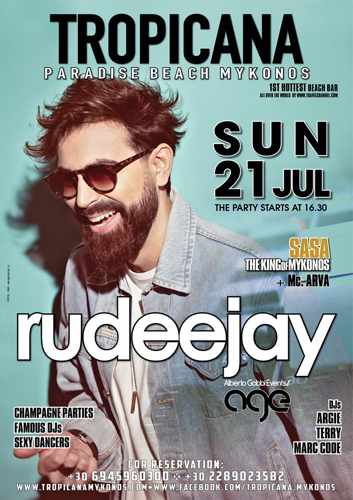 Rudeejay is featured DJ act at Tropicana on Sunday July 21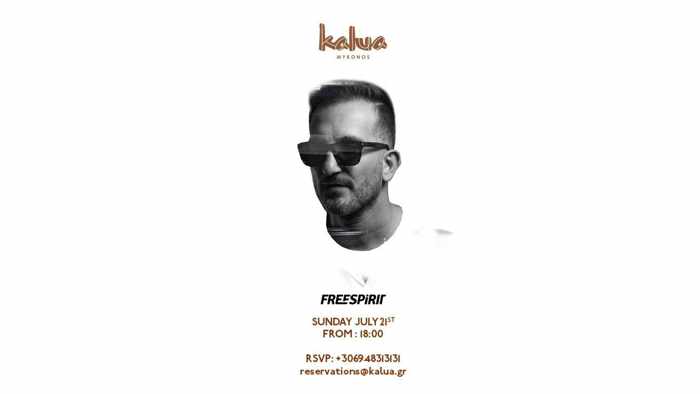 DJ Freespirit plays for the beach party at Kalua on Sunday July 21
Jean Claude Ades, Kaz James and Jom Blomvist entertain during The Sunday ritual at Scorpios on July 21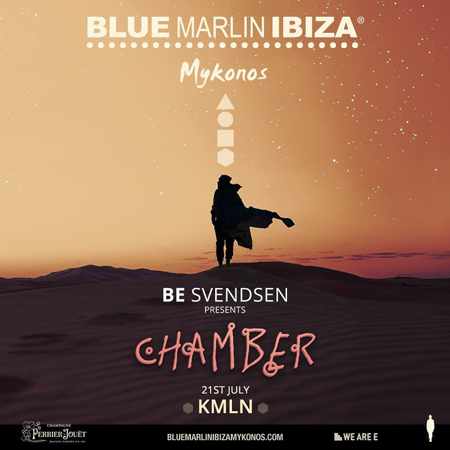 Be Svendsen presents Chamber at Blue Marlin Ibiza Mykonos on Sunday July 21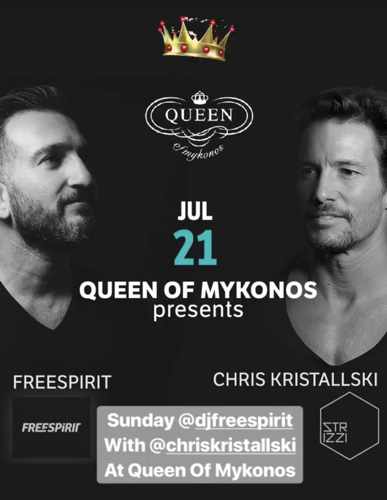 DJs Freespirit and Chris Kristallski will be on the decks at Queen of Mykonos on Sunday July 21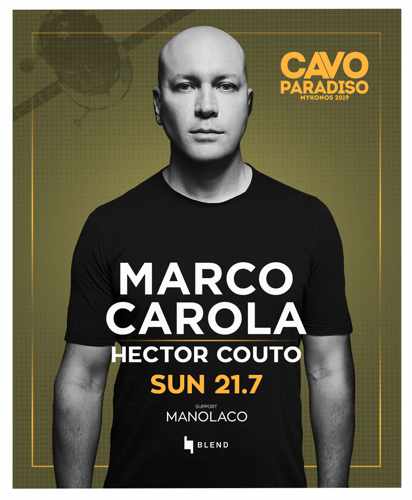 Marco Carola is featured artist performing at Cavo Paradiso on Sunday July 21. Also on the DJ lineup are Hector Couto and Manolaco.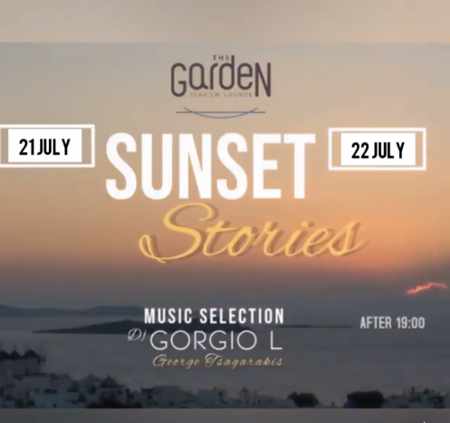 On Sunday July 21 and Monday the 22nd, The Garden of Mykonos presents Sunset Stories with music by DJ Gorgio L. The events start after 7 p.m.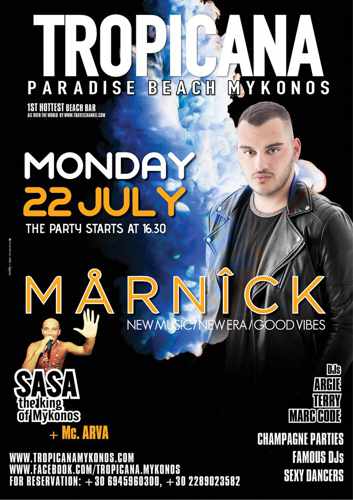 On Monday July 22, DJ Marnick will be on the decks at Tropicana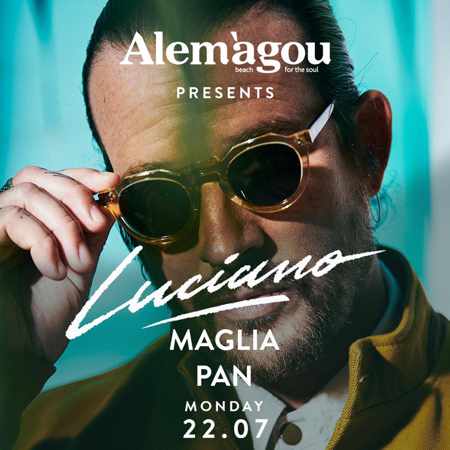 Luciano, Maglia and Pan will play for the beach party at Alemagou on Monday July 22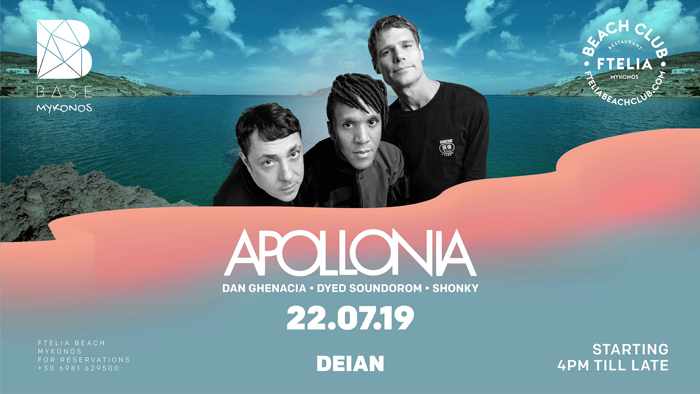 Apollonia headlines the party at Ftelia beach club on Monday July 22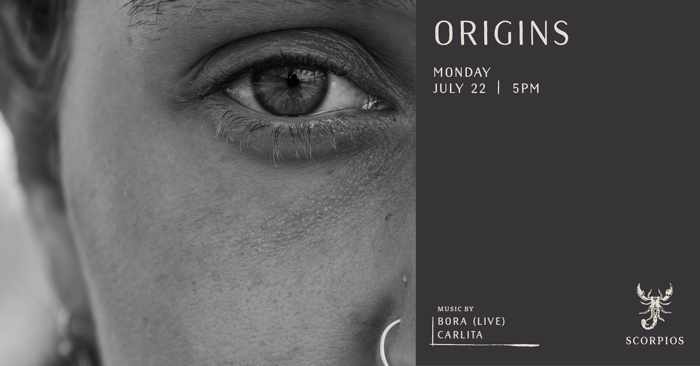 Bora and Carlita perform for the Origins event at Scorpios on Monday July 22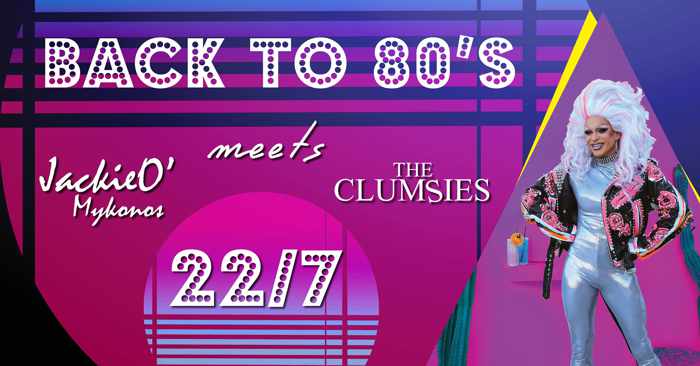 On Monday July 22, JackieO' is throwing a special cocktail party that will celebrate the tastes of the 1980s. Vassilis Kyritsis, the head bartender and co-owner of world famous The Clumsies bar in Athens, will join JackieO' mixologist Giannis Bakos behind the bar to create new cocktails inspired by the 80s.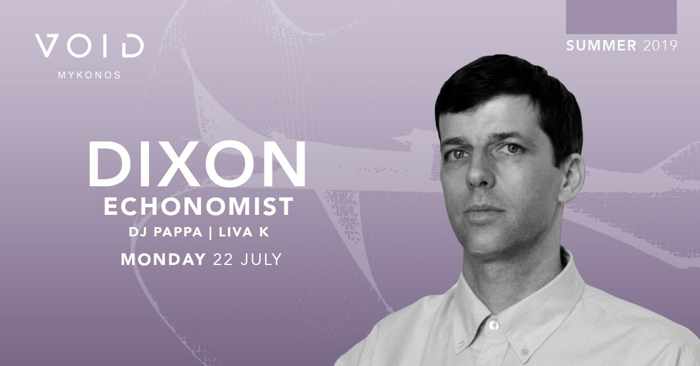 Dixon is featured performer at Void on Monday July 22. Also in the DJ lineup for that night are Echonomist, DJ Pappa and Liva K.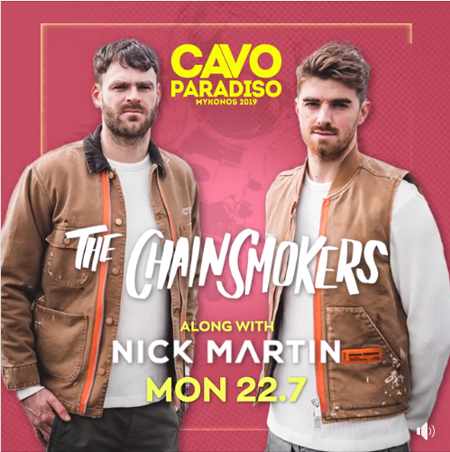 The Chainsmokers will appear at Cavo Paradiso on Monday July 22, along with Nick Martin
~ More July, August & September events on page 2 ~
What's happening: Summer is fast approaching and the Mykonos party scene has gotten well under way, with most of the island's bars and clubs now open for business. 
Parties both in Mykonos Town and at various beaches are happening daily, with many more on the way when the big tourist crowds arrive for peak season (July and August).
Page 2 of this post contains promotional flyers showing daily beach parties and regular weekly events, as well as official party announcements for June, July, August and September. 
Page 3 lists events that have taken place since March, in case you're interested in seeing what has already happened.
I update this post whenever new announcements are released, often several times per day, so check back regularly to see what's new.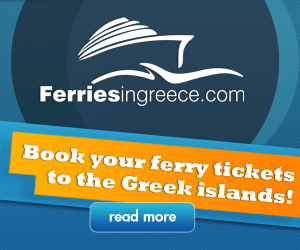 CONTINUED ON PAGE 2