Mykonos is the prominent supporting star in  the new music video Χωρις Εσενα, released July 23 by Greek singer Giorgos Tsalikis. During the summer, Giorgos and his band performed live at 4711 club for 65 nights.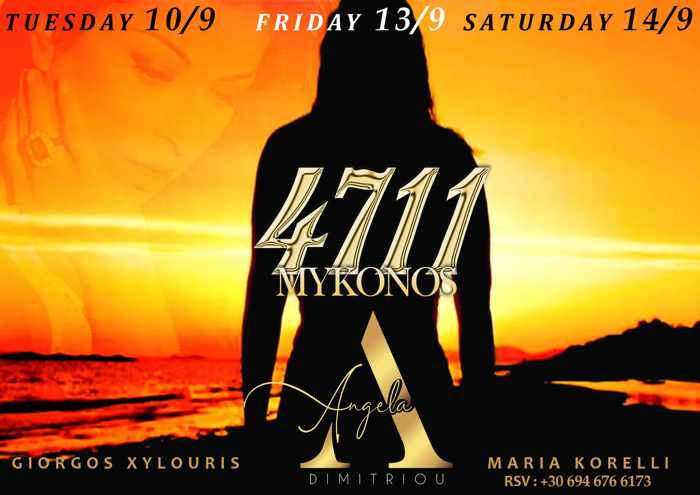 4711 club will wrap up its 2019 season with three shows by Angela Dimitriou (Άντζελα Δημητρίου) — on Tuesday September 10, Friday September 13 and Saturday September 14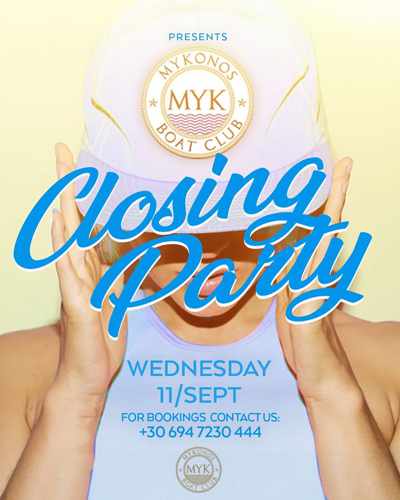 Mykonos Boat Club is wrapping up its first season of boat parties with a final party sail to Rhenia island on Wednesday September 11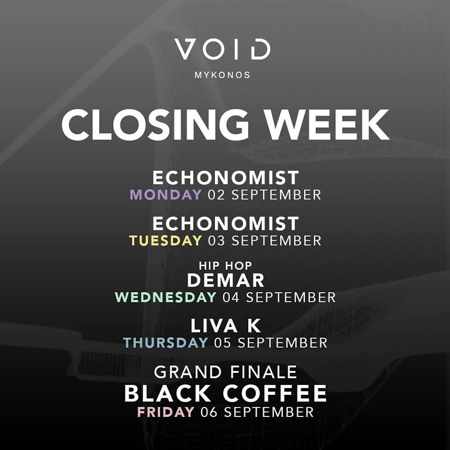 Here's the DJ lineup for Void's final week of the season, which wraps up with its Grand Finale party featuring DJ Black Coffee on Friday September 6
Toy Room Club holds its season closing party on Saturday September 7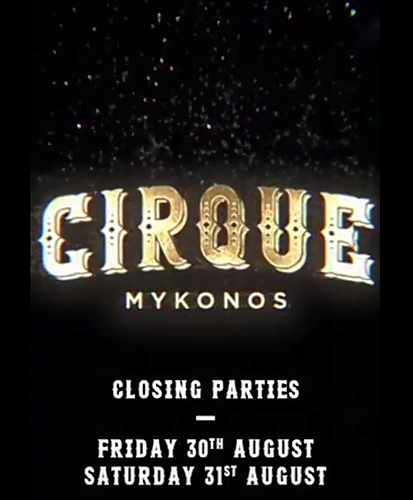 Cirque was the second Mykonos club to conclude its season in August, on the heels of Sanctus (below). Cirque's closing parties took place on Friday the 30th and Saturday the 31st.
It's not even the end of August but Sanctus has already ended its first season. The club's closing party took place on Thursday August 22 with Ayamoon on the decks.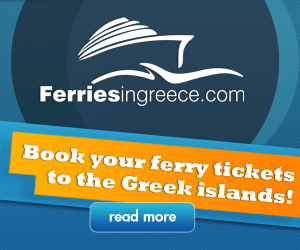 Events from September 11 to 15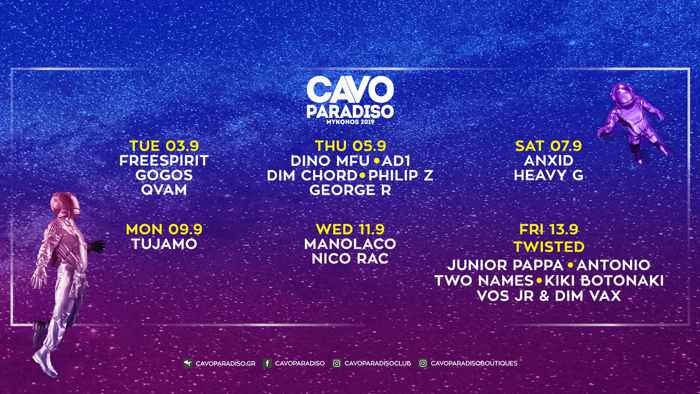 This is the schedule of DJs who will be performing for Cavo Paradiso parties during the period of September 3 to 13
Tropicana is holding Grey Goose Parties on Tuesday September 10, Wednesday the 11th and Thursday the 12th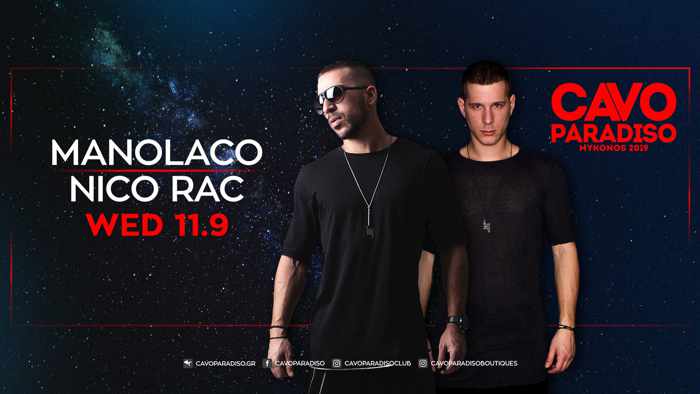 Manolaco and Nico Rac play for the Wednesday September 11 party at Cavo Paradiso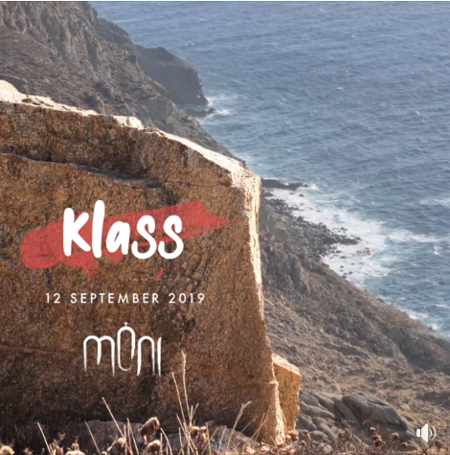 DJ Klass is on the decks at Moni on Thursday September 12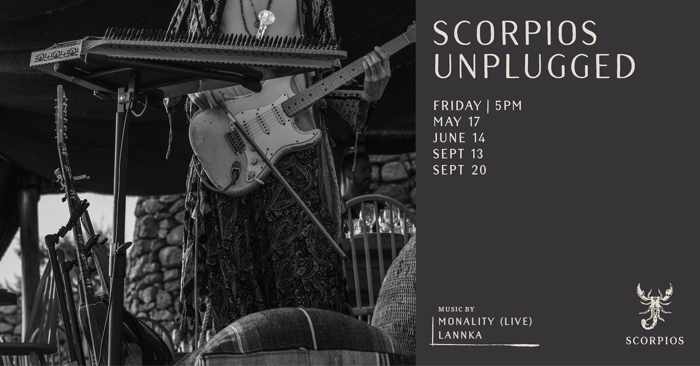 Monality makes two appearances this month for the Unplugged event at Scorpios — on Friday September 13 and one week later on the 20th.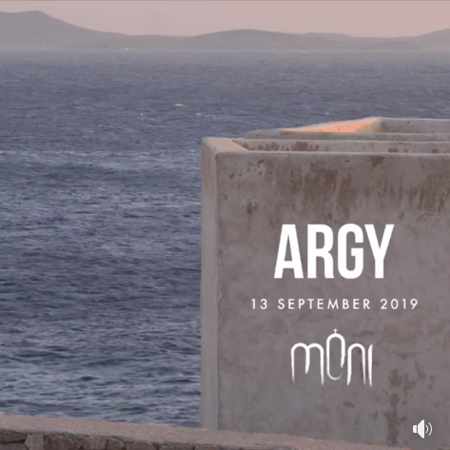 DJ Argy plays at Moni on Friday September 13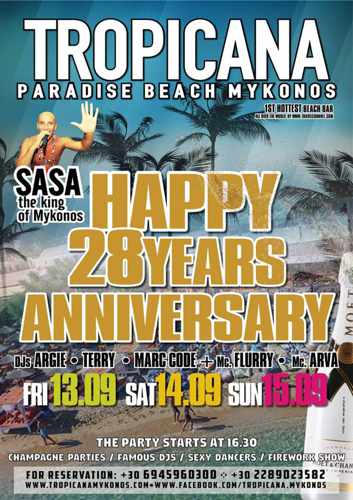 Tropicana is celebrating its 28th anniversary with three days of beach parties — on Friday September 13, Saturday the 14th, and again on Sunday the 15th
On Friday September 13, Cavo Paradiso presents Twisted with music by Junior Pappa, Antonio, Two Names and Kiki Botonaki, a percussions show by Vos Jr, and a special show by Dim Vax
Blue Marlin Ibiza Mykonos holds its weekly Pop You Up beach party on Saturday September 14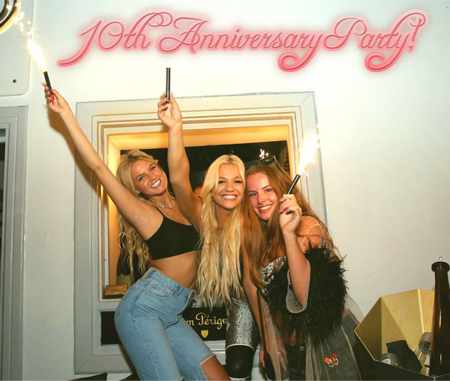 Queen of Mykonos champagne & cocktail bar celebrates its 10th Anniversary with a party on Saturday September 14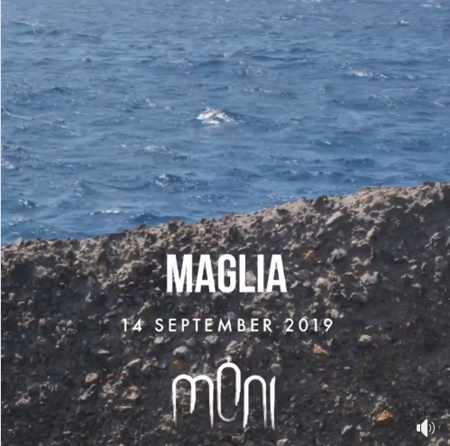 Maglia is the featured DJ playing at Moni on Saturday September 14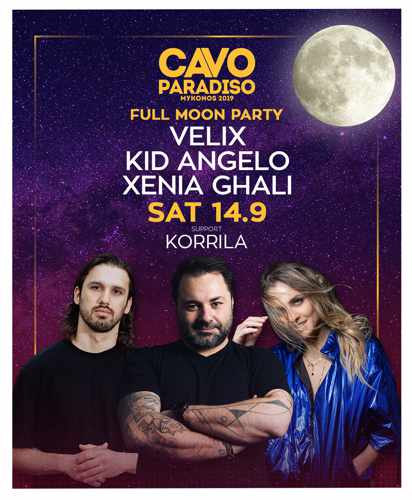 Velix, Kid Angelo and Xenia Ghali are featured DJs performing for the Full Moon Party at Cavo Paradiso on Saturday September 14
~ More September events on page 2 ~
What's happening: Summer is fast approaching and the Mykonos party scene has gotten well under way, with most of the island's bars and clubs now open for business. 
Parties both in Mykonos Town and at various beaches are happening daily, with many more on the way when the big tourist crowds arrive for peak season (July and August).
Page 2 of this post contains promotional flyers showing daily beach parties and regular weekly events, as well as official party announcements for August and September. 
Page 3 lists events that have taken place since March, in case you're interested in seeing what has already happened.
I update this post whenever new announcements are released, often several times per day, so check back regularly to see what's new.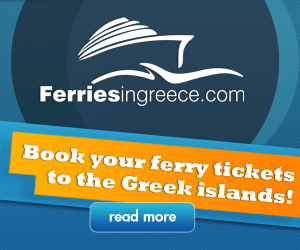 CONTINUED ON PAGE 2