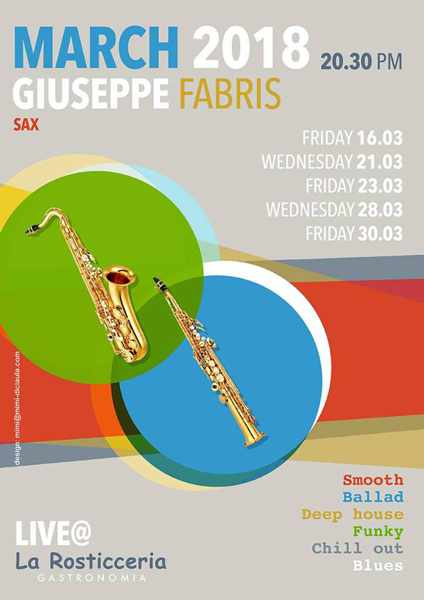 Saxophonist Giuseppe Fabris will be performing live jazz, chill, blues and other music styles during five evening appearances at La Rosticceria in March 
~ Updated on Wednesday March 28 ~
Off-season entertainment: Judging from questions posted to online travel sites, as well as messages I've been receiving in recent weeks, there is increasing interest in wintertime travel to Mykonos. 
Although most travellers accept that the weather won't be favourable for beach activities and swimming, and realize that very few tourist-related shops, bars, restaurants and hotels will be open in winter, they seem more concerned about whether there will be any kind of nightlife to keep them occupied after a day of exploring Mykonos Town or taking hikes or drives around the island.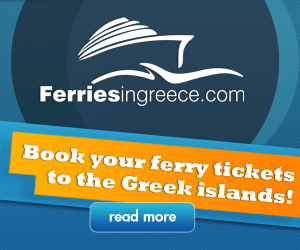 Contrary to what many people believe, there are parties on Mykonos in winter — after all, people who live on the island year-round do like to get out for a good time on occasion, too.  Unlike in summer, however, the winter nightlife is quite low-key, with parties taking place at only a few restaurants, cafes and bars that feature evenings with live Greek singers and bands or music provided by local DJs (many of whom also play at the island's most popular clubs during the main "party months"of July and August). Events generally take place on weekends, typically between Thursday evening and Sunday night.
If you might be dropping by Mykonos this winter, check the party listing on page 2 of this post to see if anything special is happening during your travel dates.
CONTINUED ON PAGE 2