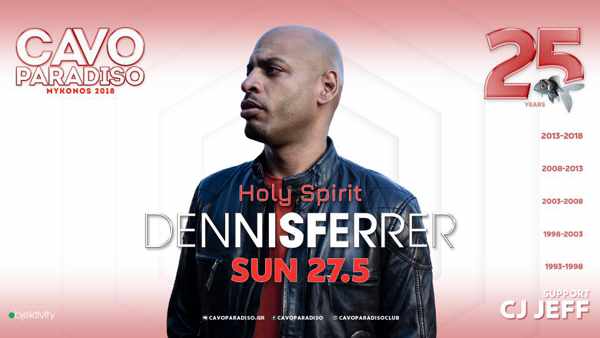 Dennis Ferrer is the first major DJ to be announced for gigs on Mykonos in summer 2018. He will be on the decks at Cavo Paradiso for the Holy Spirit holiday weekend party on Sunday May 27.
~ Updated on Tuesday March 20 ~
Below are promotion flyers for parties scheduled to take place on Mykonos during May and June 2018. Events will be added to this page when they are announced, so check back for updates. Keep in mind that many parties may not be announced until only a day or two before they take place. Contact clubs directly to make table reservations or to purchase advance tickets.
This is a teaser for the SantAnna beach club at Paraga beach, which will launch its 2018 season in May (exact date has not yet been announced.)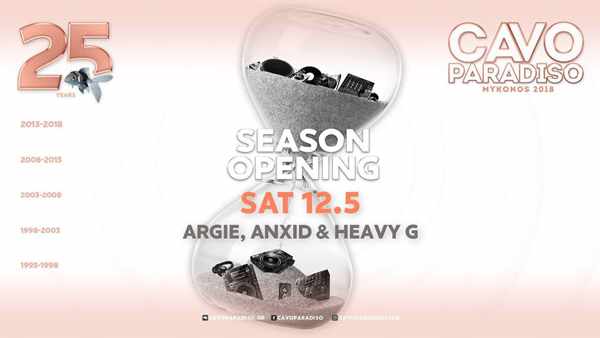 Argie, AnXid & Heavy G are in the DJ lineup for Cavo Paradiso's Season Opening party on Saturday May 12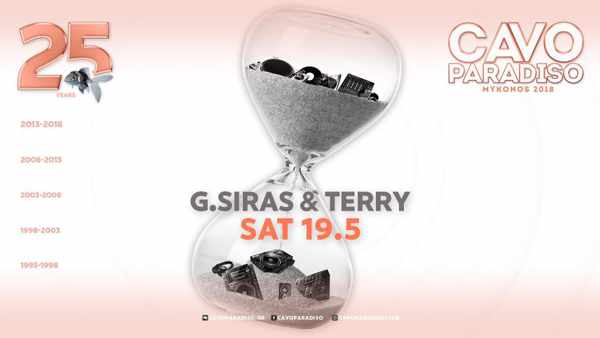 G. Siras & Terry will be on the decks at Cavo Paradiso on Saturday May 19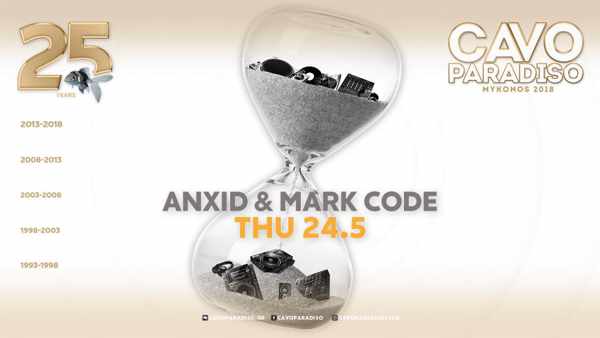 AnXid & Mark Code are featured DJs at Cavo Paradiso on Thursday May 24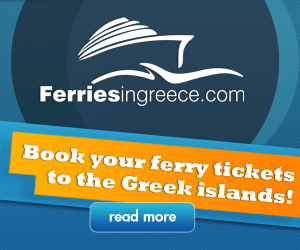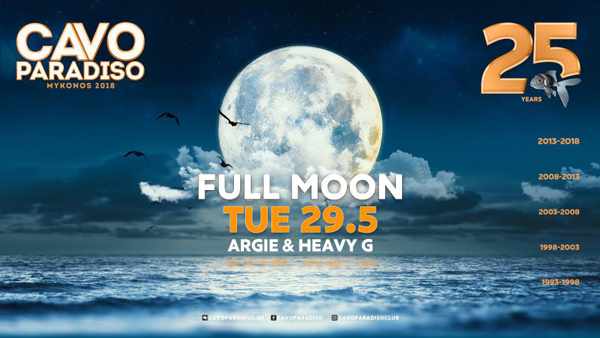 Argie & Heavy G are scheduled DJs for the Full Moon Party at Cavo Paradiso on Tuesday May 29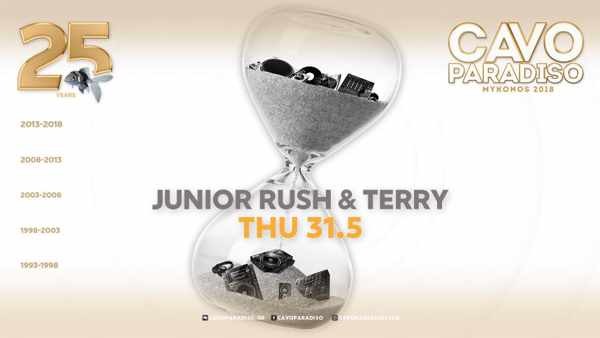 Junior Rush and Terry headline the party at Cavo Paradiso on Thursday May 31
For parties and events in June, click on the link below to turn to page 2.
CONTINUED ON PAGE 2