Our annual profile of parties, DJ shows &  live entertainment events taking place on Mykonos during 2023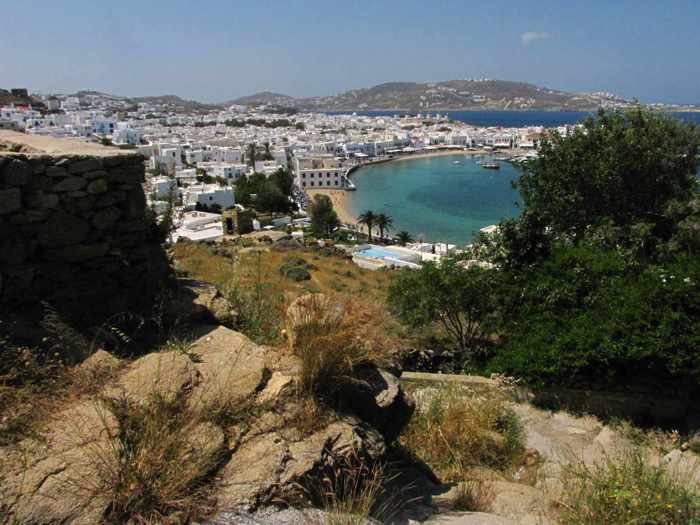 A hillside view of Chora (Mykonos Town) and the Old Port harbour on Mykonos island 
Going to Mykonos in 2023 and wondering what parties and events will be happening while you're there?
You're in luck: Here's the My Greece Travel Blog annual calendar of entertainment events taking place on The Island of the Winds.
On page 2, you'll find a list of regularly-scheduled DJ shows, live music performances, pool parties, and Greek Nights that took place weekly or on a regularly recurring basis during the summer months.
Page 3 contains announcements for parties that took place during July.
August parties and events can be found on page 4.
Page 5 shows parties and events scheduled for September, October, November and December.
Page 6 is a list of events that have already taken place, in case you're interested in seeing what has happened on Mykonos during other months this year.
Season closing announcements and events are listed on page 7.
You might also be interested in our  What's new on Mykonos for 2023 post for a peek at many of the exciting bar, club, restaurant, hotel and service newcomers on the island,
If you're looking for information and ideas for places to eat and drink, check out our Mykonos restaurant guide 2023.
  And if you want to know about major arts and culture events on the island, as well as special food and drink festivals, you can find that information by clicking  here .
We update these listings daily, or whenever new event announcements are issued.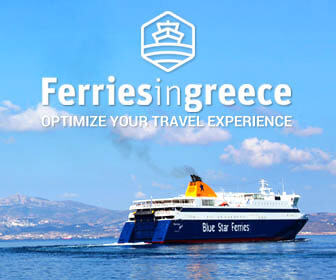 Planning to do some Greek island hopping this summer? July and August are the peak travel months in Greece, and seats on inter-island ferries are filling up fast.  If you haven't already booked your ferry tickets, click on the image above to arrange your transportation now!
CONTINUED ON PAGE 2