Hotel & resort openings and news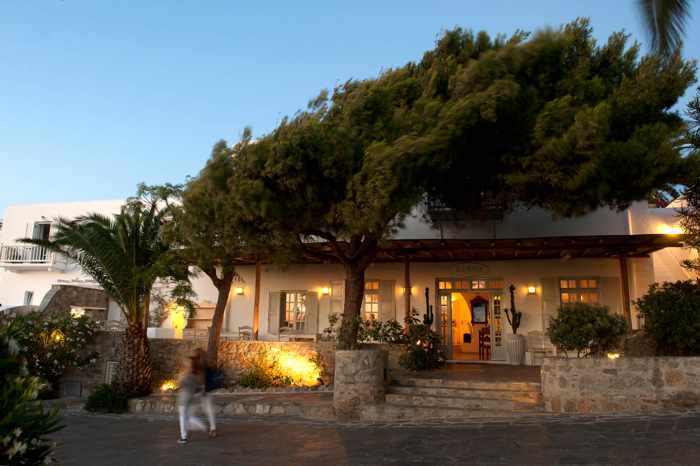 Elena Hotel, situated a short stroll from the center of Mykonos Town, is open for the season
Boni's House, a vacation rental property named after the historic Bonis Windmill just a stone's throw away, has opened for the 2023 season. From its hilltop perch, the house boasts impressive views of Mykonos Town, Delos and other nearby islands, and the sunset.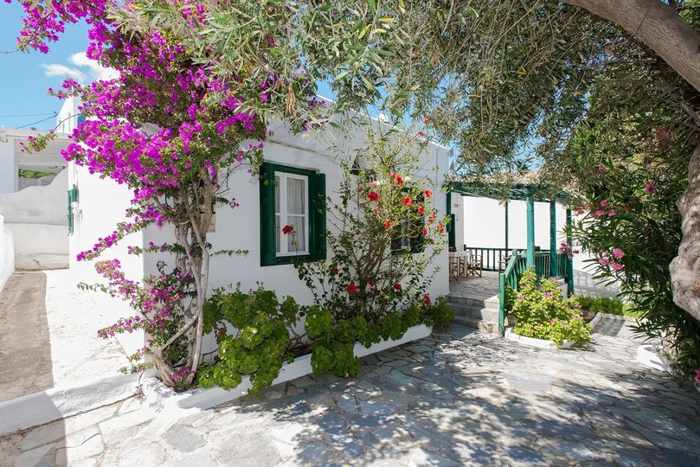 May 1 is opening day for Mykonos Charming House, located between Psarou and Platis Gialos beaches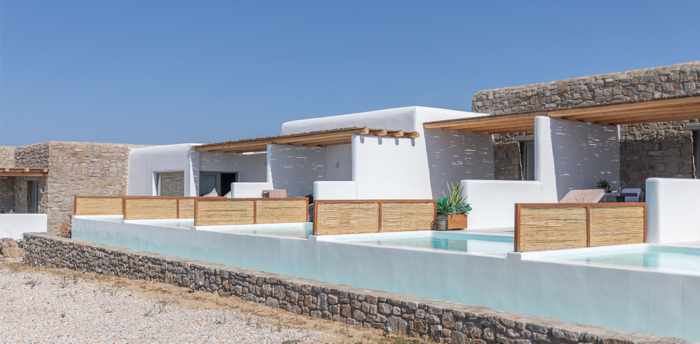 Aegean Hospitality Luxury Accommodation, situated in the Skalado district near Mykonos Airport, will start its season on May 1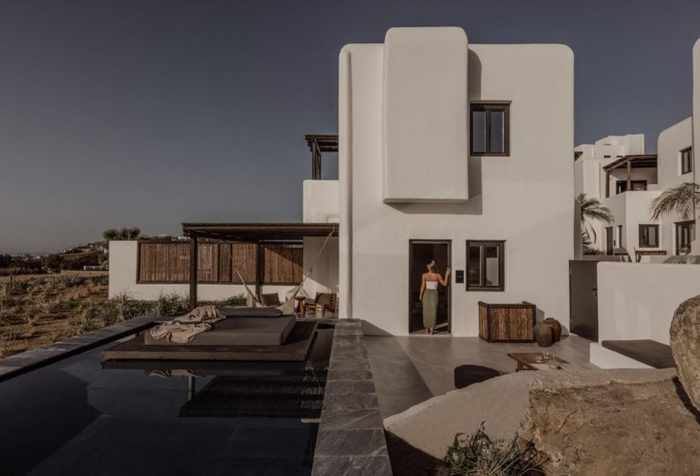 A new arrival to Mykonos during summer 2022, Casa Cook Mykonos will open on May 1 for its second season.  Boasting 26 luxury suites and villas, the adults-only hotel is situated in the Aleomandra Ornou area of the island.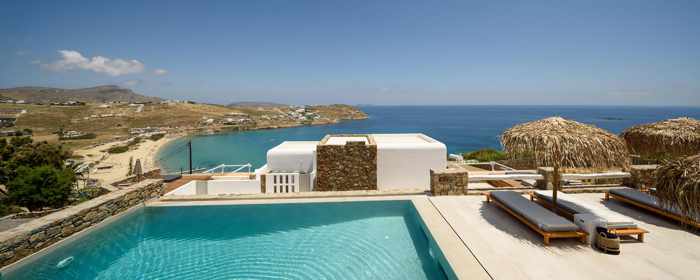 The Summit of Mykonos luxury suites & apartments at Kalo Livadi will open for the season on April 28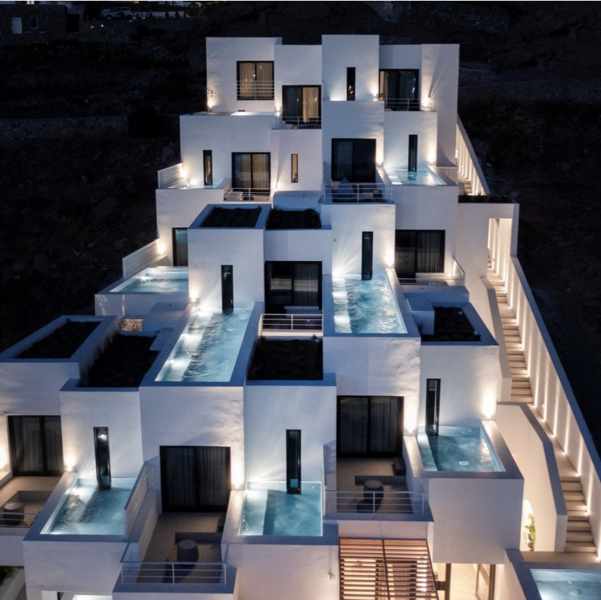 A new arrival on Mykonos in July of last year, Cubic Hotel at Ornos beach opens for the 2023 season on April 22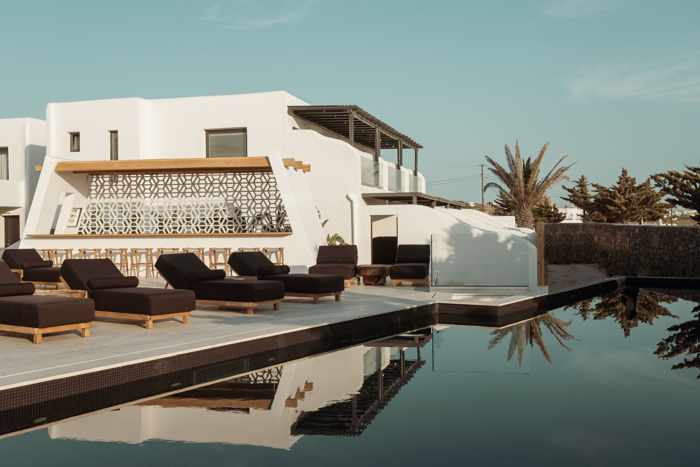 April 12 is opening day for Asty Mykonos Hotel & Spa. A stylish new arrival in July 2022, Asty is situated along the peripheral highway above Mykonos Town (near the Starbucks).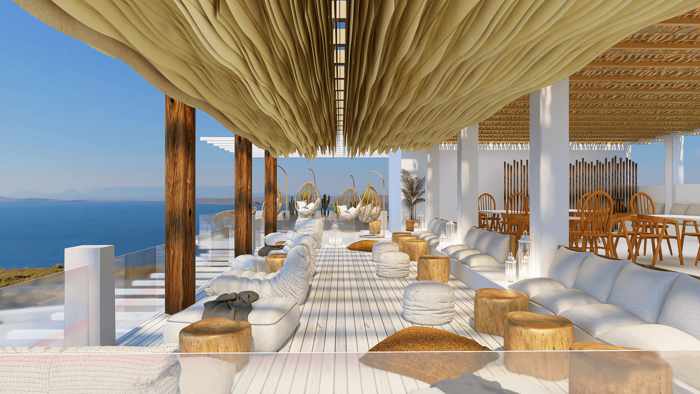 Penelope Village Hotel at Kalo Livadi has a fresh new look and a new accommodation star rating for 2023. The hotel has undertaken a "complete renovation of all our rooms and public areas" and has upgraded its classification to a 4-star rating.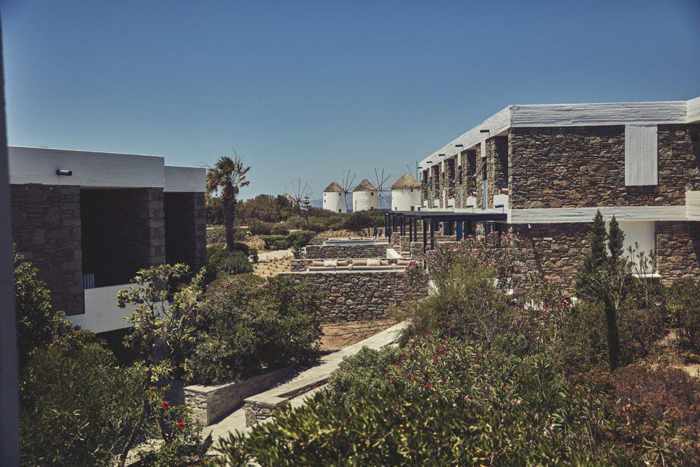 One of the island's most iconic hotels, the Mykonos Theoxenia, opens on April 29. The 5-star luxury hotel, which completed extensive renovations and decor enhancements in time for the 2022 season, is situated right next to another Mykonos landmark — the row of windmills overlooking the Little Venice seafront.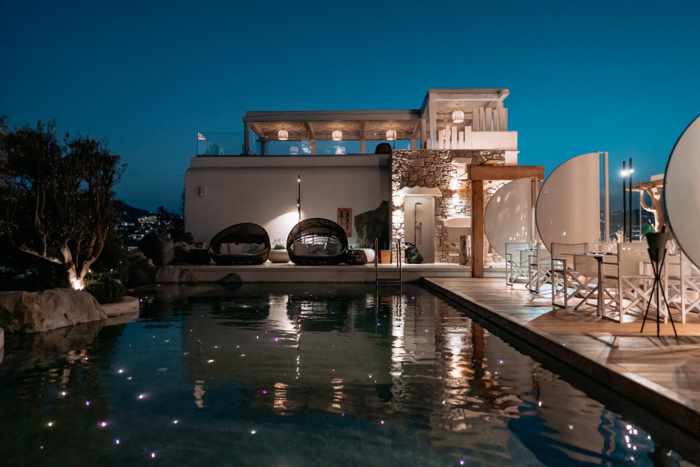 Season opening is April 29 for Kensho Boutique Hotel & Villas at Ornos.  The 5-star luxury hotel boasts 35 individually-designed suites, each featuring a plunge pool or private hot tub. For 2023, five of the rooms and suites have been refreshed with new decor.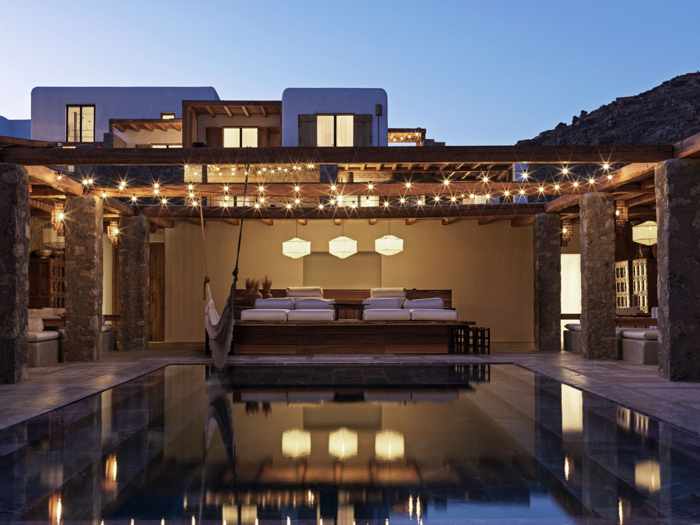 NOMAD Mykonos luxury suites at Kalo Livadi opens on April 26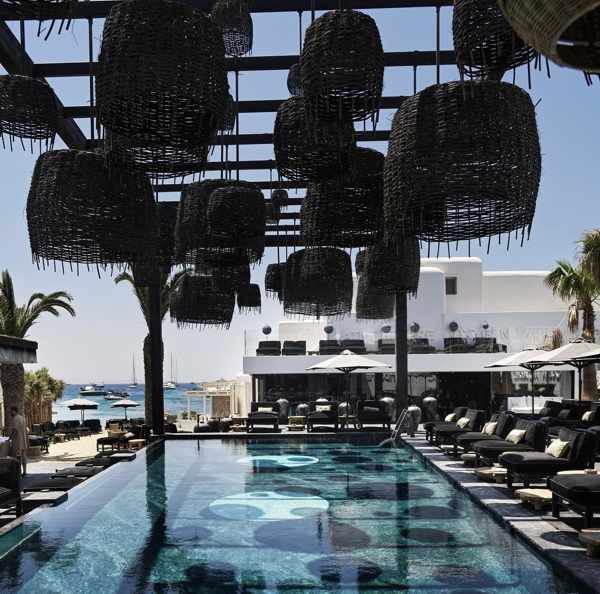 April 21 is season opening for O by Myconian, the 11th and newest member of the island's Myconian Collection chain of premier hotels and resorts. Situated at Ornos beach, the 5-star design-focussed O made its debut last year.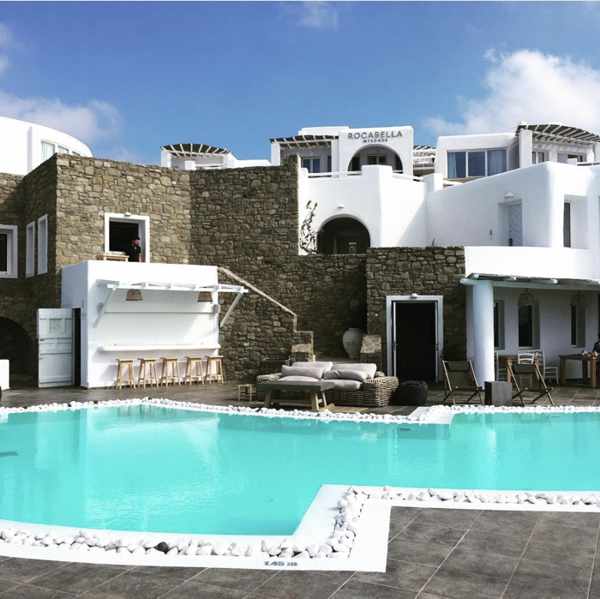 Rocabella Mykonos Hotel opens on April 19. The 5-star, 26-suite luxury boutique hotel is situated at Agios Stefanos.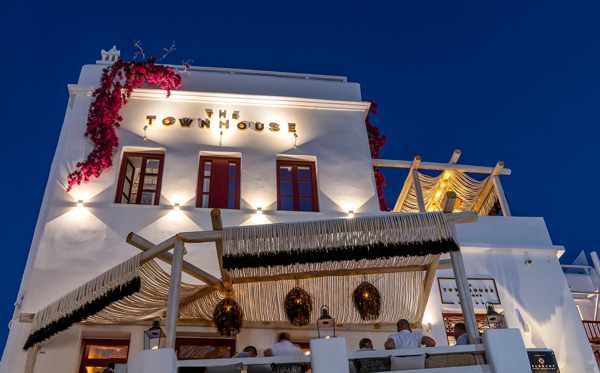 The TownHouse Hotel at Manto Square in Mykonos Town will be opening on Thursday April 13, just in time for the Greek Easter holiday weekend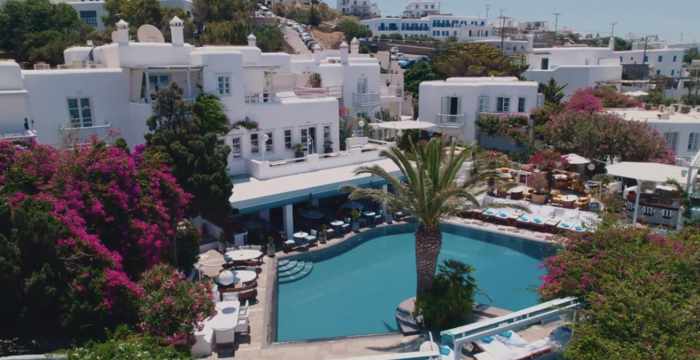 April 12 is opening day for the 5-star Belvedere Hotel in Mykonos Town, one of the island's premier A-list hotels since 1996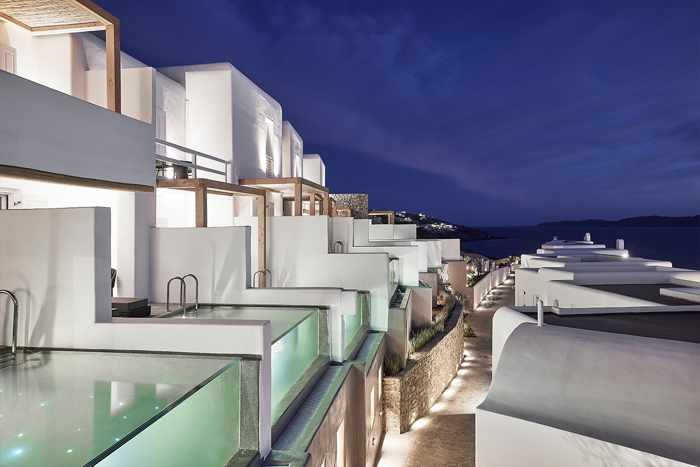 Season opening is April 6 for Amazon Mykonos Resort & Spa at Agios Ioannis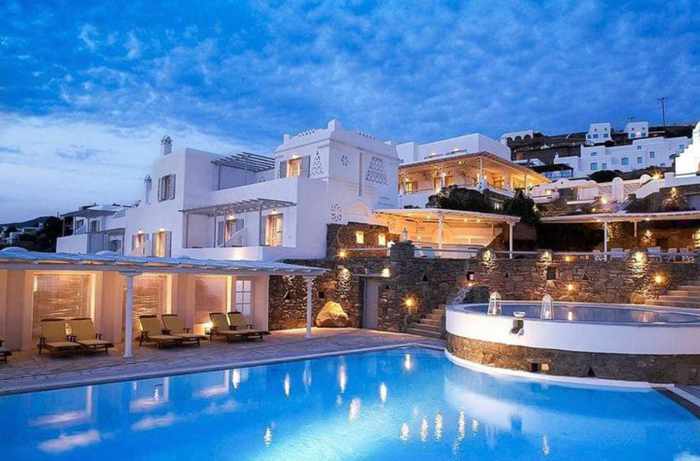 April 3 is season opening day for Porto Mykonos Hotel, located on the hillside overlooking the Old Port at Mykonos Town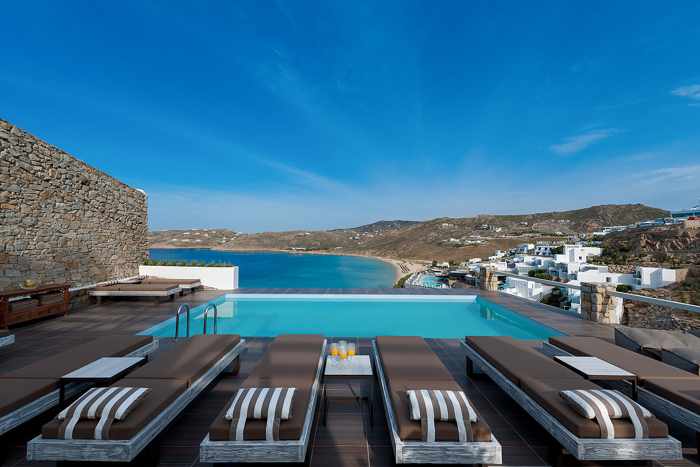 April 2 is opening day for Cova Suites, an "ultra-exclusive" luxury boutique hotel perched on a clifftop overlooking Elia beach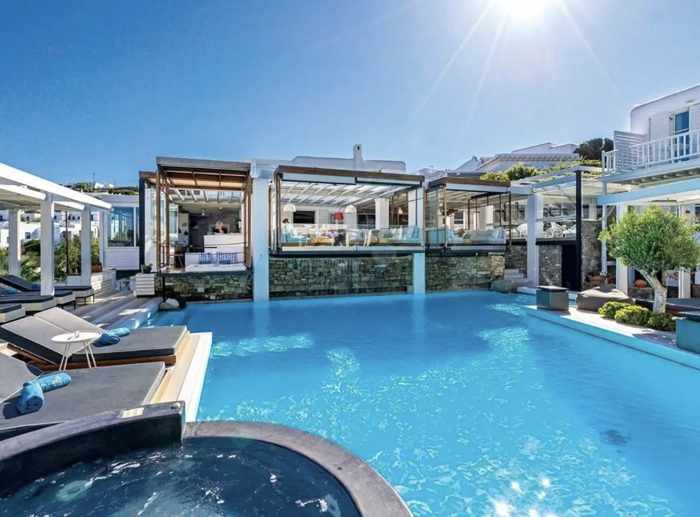 On February 16, the 5-star Semeli Hotel in Mykonos Town opened its doors for the 2023 travel season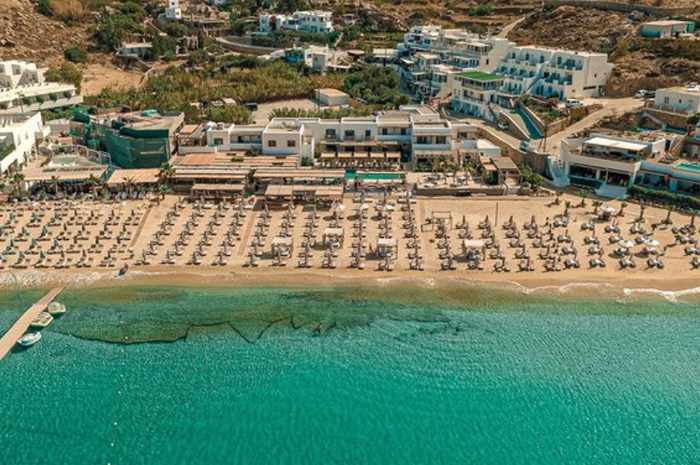 April 1 is the season opening for Branco Mykonos luxury resort at Platis Gialos beach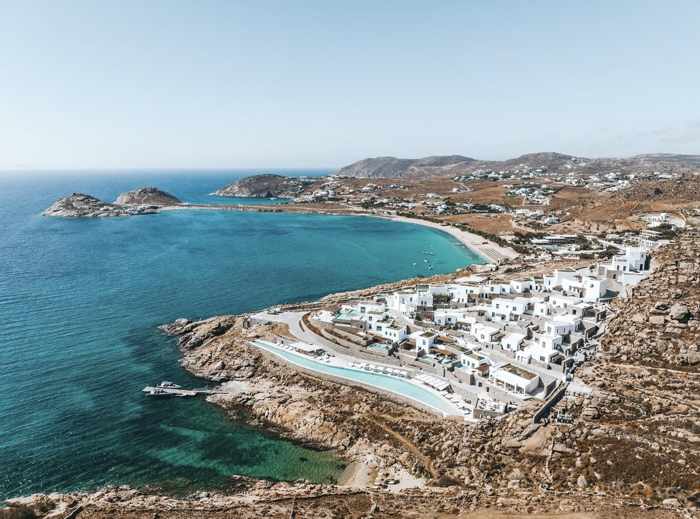 A new arrival to the island's luxury resort scene last year, Cali Mykonos will be opening for the 2023 season on April 13. Situated on a secluded cliffside near Kalafatis beach, Cali Mykonos boasts 40 luxurious suites and villas, many with plunge pools, as well as a private beach, jetty and its own private yachts to transport guests to remote Mykonos beaches and other islands.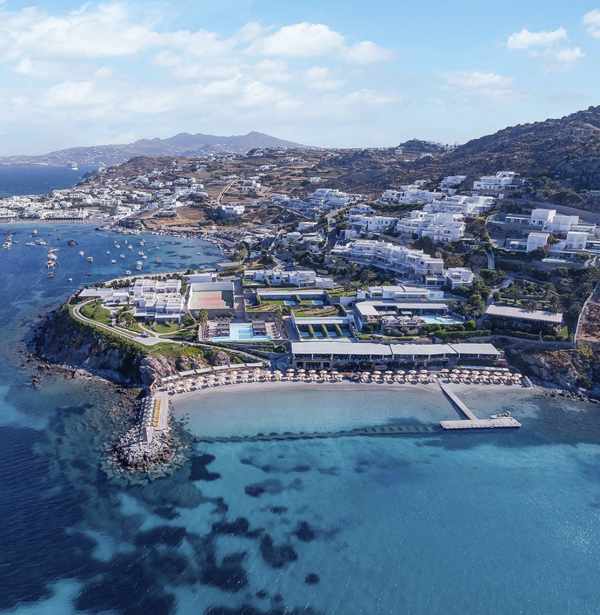 One of the premier 5-star luxury hotels on the island, Santa Marina Mykonos, a Luxury Collection Resort, opens on May 4 for the 2023 season. 
If you're interested in seeing the sorts of events that have taken place on Mykonos so far this year, click on the link below to see an event round-up on page 6 of this post.
CONTINUED ON PAGE 6