2023 closing date announcements and events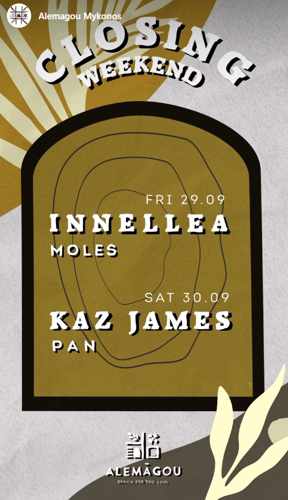 Alemagou beach club will host two events during its closing weekend at the end of the month. On Friday September 29, Innellea and Moles will be on the DJ decks, while on Saturday the 30th Kaz James and Pan will play for the club's final party of 2023.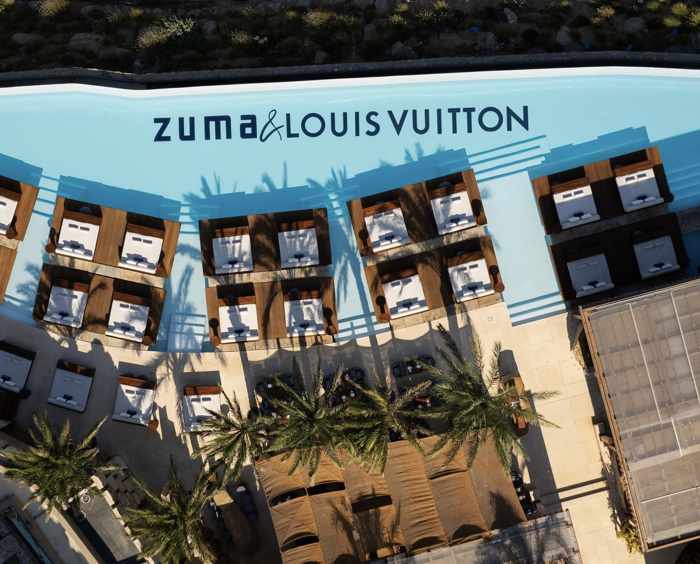 Zuma Mykonos has announced that it is extending the operation of its daytime infinity pool and and sunbeds until late September, after initially planning to close on the first Sunday of the month. Zuma will continue to offer its Louis Vuitton "By the Pool Daytime Experience" until September 24.  Starting on September 25, the pool beds will be available only from 6 p.m. for the nightly "Sunset Experience," until the end of Zuma's season on October 7. The Louis Vuitton pop-up boutiques at Zuma also will remain open until that day.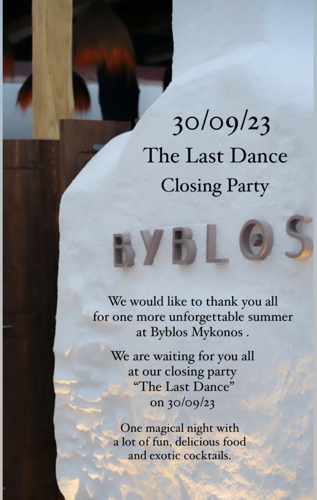 Byblos restaurant and bar will conclude its season with "The Last Dance" closing party on September 30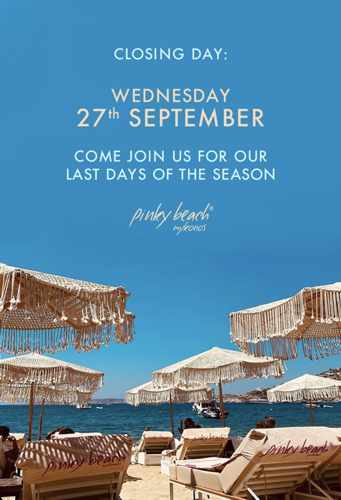 Wednesday September 27 is the final day of operations this season for Pinky Beach club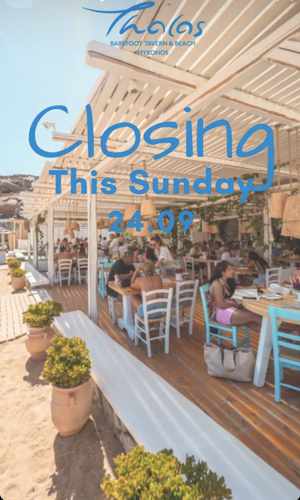 Sunday September 24 is the final day of operations this year for Thalas Barefoot Taverna and Beach at Super Paradise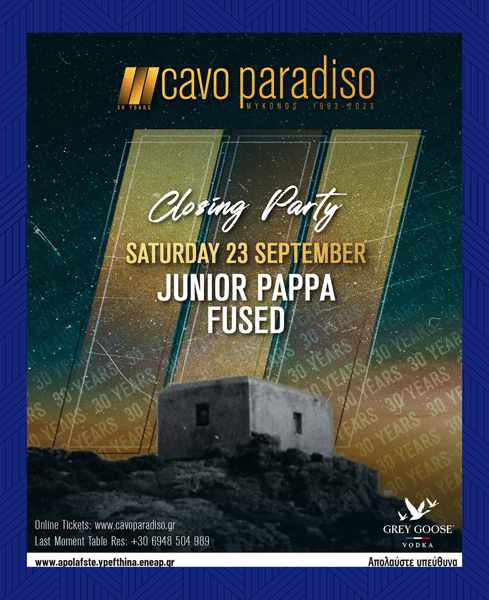 Cavo Paradiso holds its final event of 2023 on Saturday September 23. The club's closing party will feature music by DJs Junior Pappa and Fused.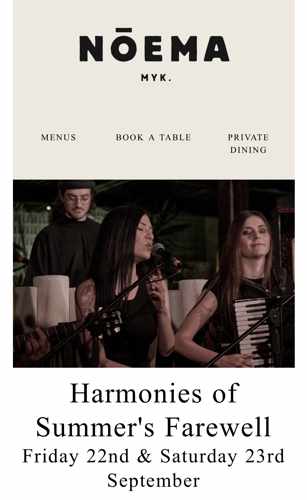 Re:Kultura will perform at Noema restaurant and lounge during the final two nights of its 2023 season — Friday September 22 and Saturday the 23rd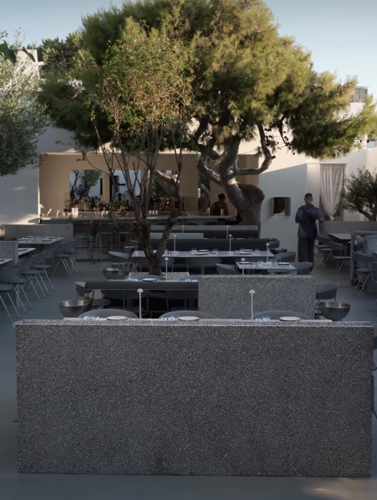 Sunday September 17 was the final day of operations for Nolan Mykonos — a first-time summer pop-up of the popular Nolan restaurant in Athens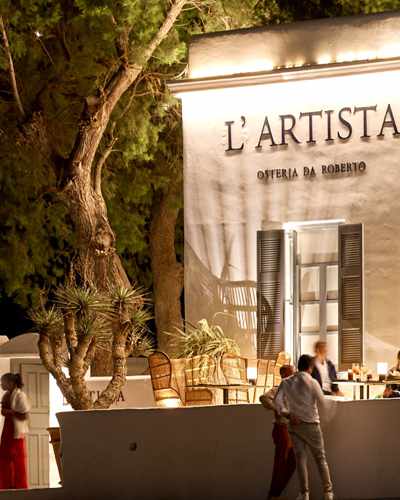 Sunday September 17 is the final day of the season for L'Artista Osteria Da Roberto, which made its debut on the Mykonos fine dining scene this summer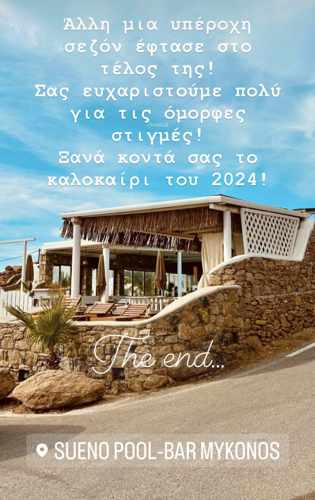 On September 17, Sueno Pool Bar at Paraga beach shared this post on social media to announce that it has closed for the season and will reopen in 2024.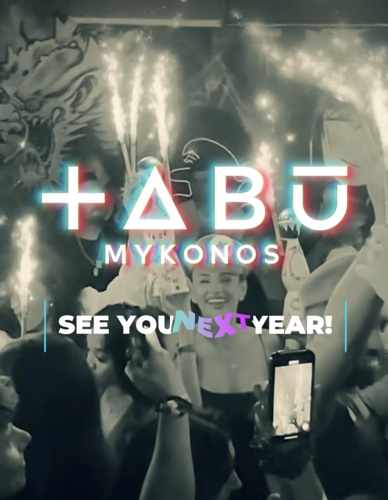 TABU Mykonos nightclub wrapped up its 2023 season on September 16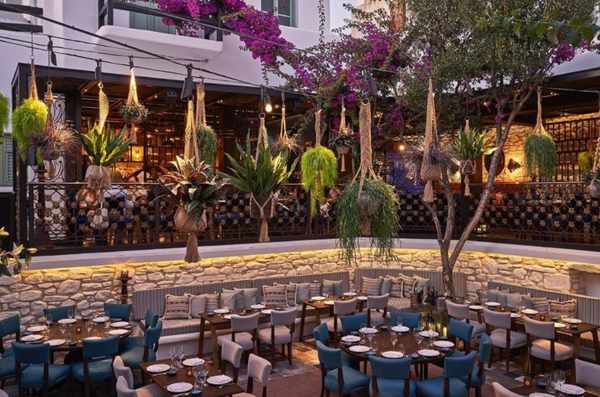 COYA Mykonos restaurant and lounge concluded its season on Sunday September 10
Curtain call: September 16 is season closing day for Lio Mykonos cabaret restaurant and nightclub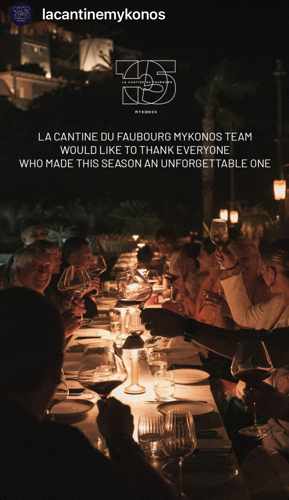 Sunday September 10 was season closing day for La Cantine du Faubourg Mykonos restaurant and lounge at Ornos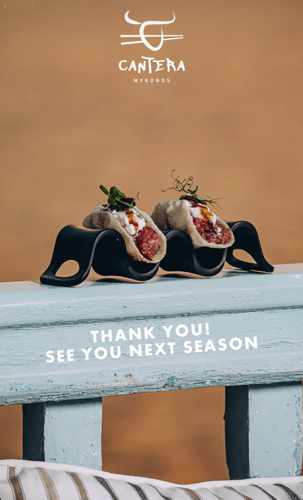 Sunday September 10 was the final day of the 2023 season for Cantera, the meat fusion restaurant at Little Venice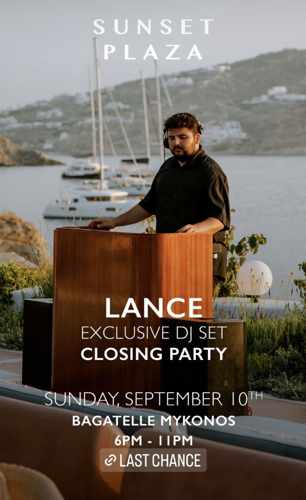 Bagatelle Mykonos ended its second season on Sunday September 10. DJ Lance was on the decks for the closing party.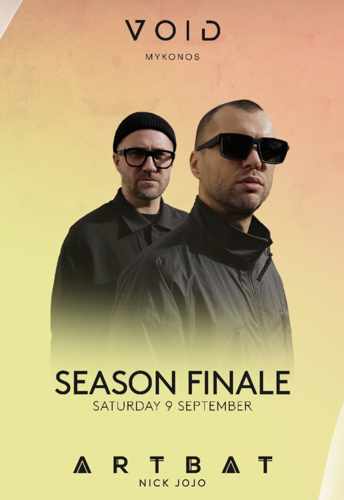 ARTBAT performed for the season closing party at VOID on Saturday September 9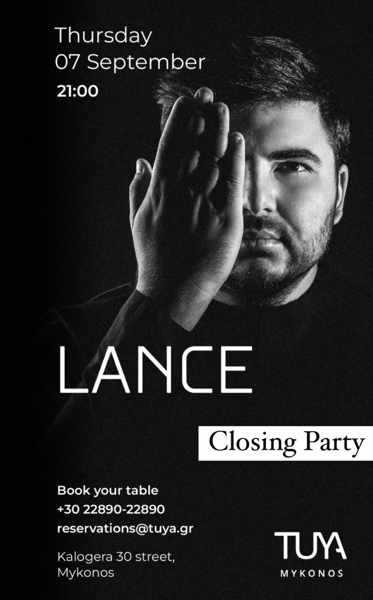 DJ Lance played for the season closing party at TUYA Mykonos on Thursday September 7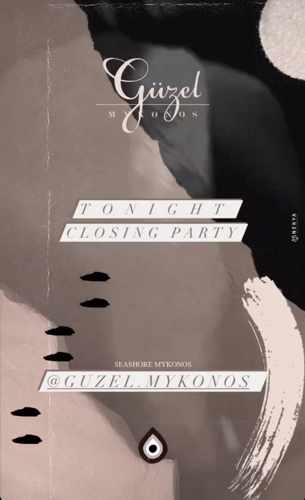 Guzel nightclub held its season closing party on Sunday September 3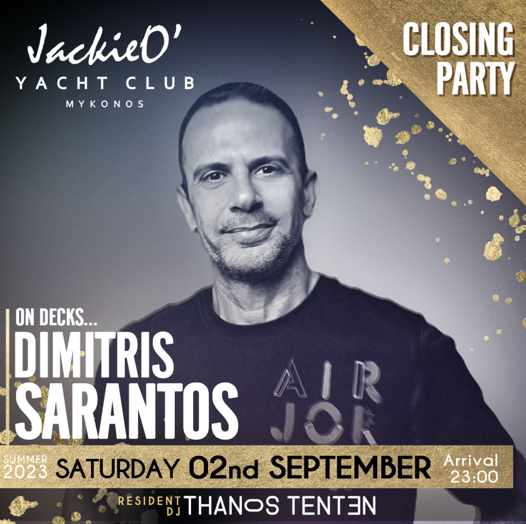 On Saturday September 2, JackieO Yacht Club wrapped up  its 2023 season of special guest DJs and entertainers with a closing party featuring music by DJ Dimitris Sarantos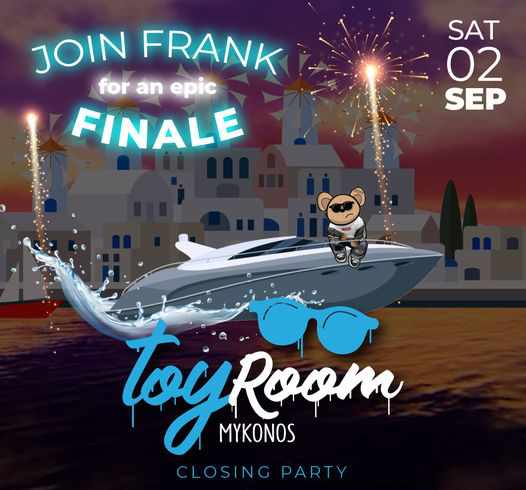 Toy Room club drew the curtain on its 2023 season with a closing party on Saturday September 2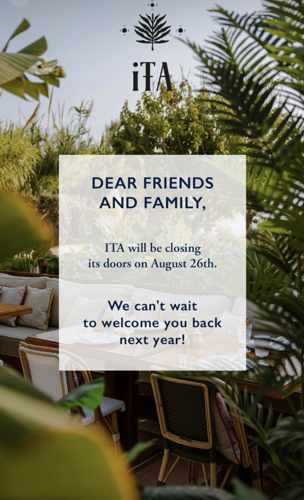 August 26 was the last day of the season for Ita Mykonos, the Mexican-Peruvian restaurant situated in the Bagatelle Mykonos seaview restaurant & bar complex in Chora (Mykonos Town).  2023 was Ita's first season of operations.