With fall around the corner, the Greek Islands are moving into shoulder season  — and even on busy Mykonos, the atmosphere is becoming a bit quieter, with a noticeably more chill and relaxed vibe than the frenetic and crowded party months of July and August.
As happens every September, clubs and restaurants gradually begin to close as the tourist crowds slowly thin out. Sometimes they provide advance notice of their season finale parties or closing dates, but sometimes venues shutter their doors with little or no prior announcement.
Below is a listing of popular beach clubs, nightclubs and restaurants that have already wrapped up their operations or that have announced their season-ending party celebrations.
On page 2 of this post, you can see our at-glance roundup of regular DJ shows, parties and live music events that took place on Mykonos this summer on each day of the week, along with some of the summer event calendars for major clubs including Alemagou, Cavo Paradiso, Ftelia Pacha, Sanctus, SantAnna, Super Paradise, The Sanctuary, Tropicana and Void. They will give you an idea of what you might expect to find next year, if you happen to visit Mykonos during 2023.
For listings of special one-time-only DJ or singer appearances, parties and other events, see our separate posts:
♦ Mykonos bar and nightclub openings and events in 2022
♦ Mykonos beach bar and club openings and events in 2022.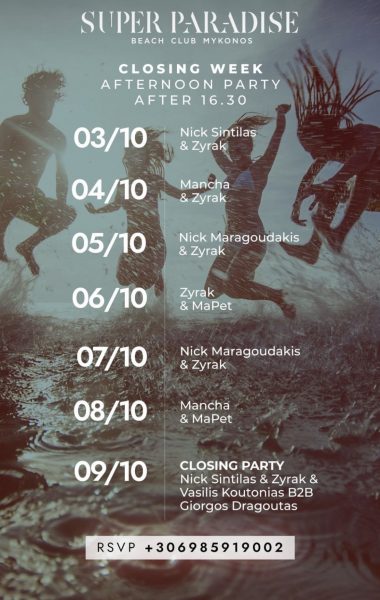 Here is the October 3 to 9 closing week schedule for Super Paradise Beach Club, including its season closing party on October 9
Season closing events and announcements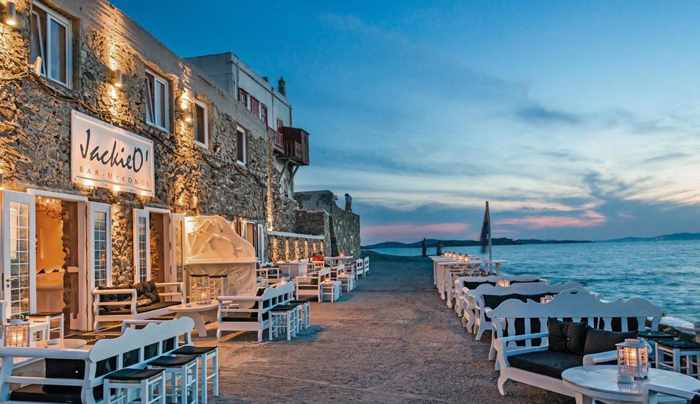 The JackieO' Town Bar will end its season on October 8
October 7 marks the end of the first season for the spectacular new Zuma Mykonos restaurant, bar and swimming pool complex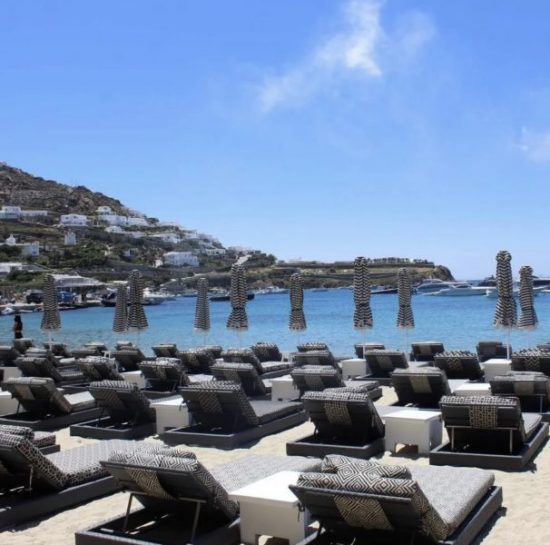 Monday October 3 was the last day of the season at Pasaji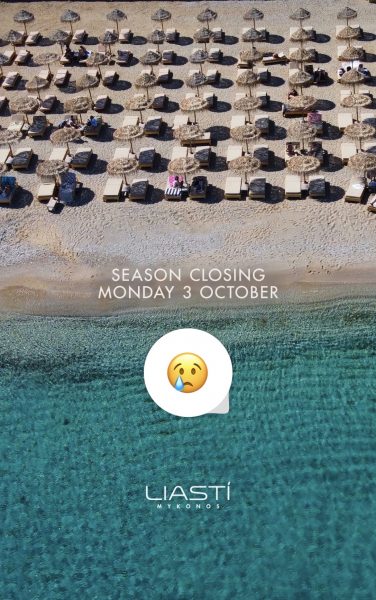 Monday October 3 is closing day for Liasti beach club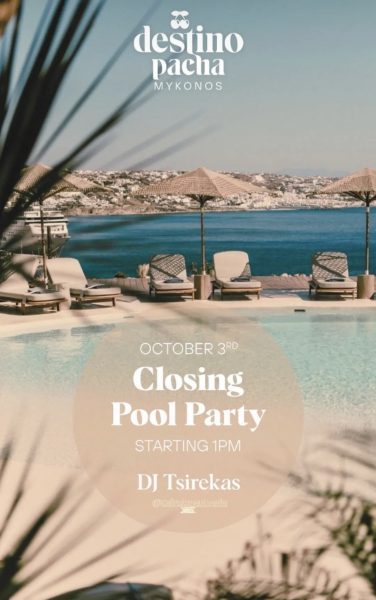 Destino Pacha Hotel holds its final party of 2022 on October 3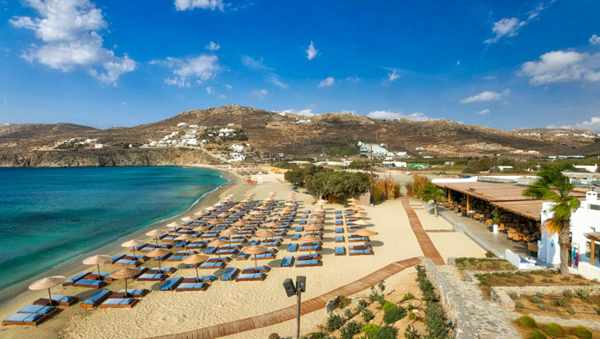 Solymar concluded its season on October 2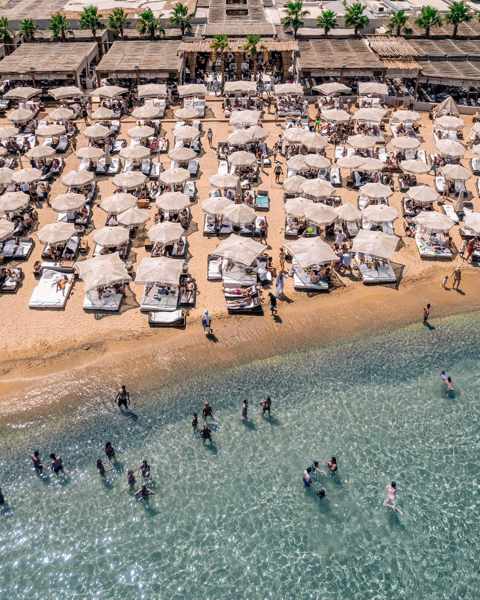 Principote beach club ended its season on October 2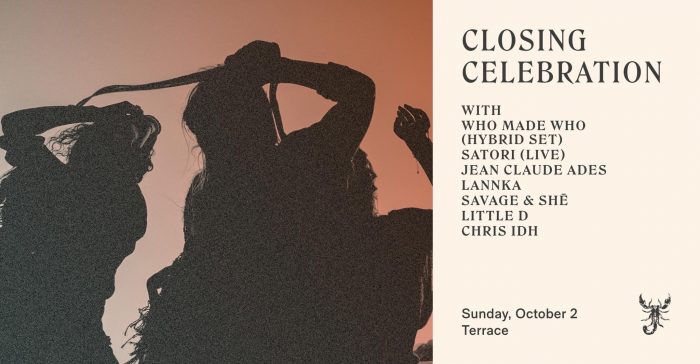 Scorpios holds its 2022 closing celebration on October 2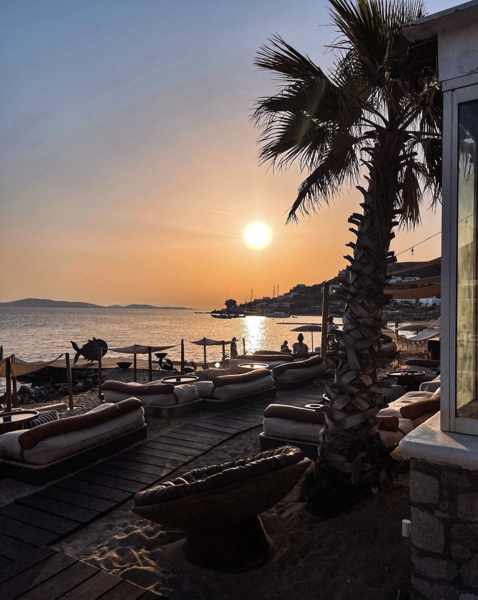 October 2 is season closing day for Hippie Fish beach club at Agios Ioannis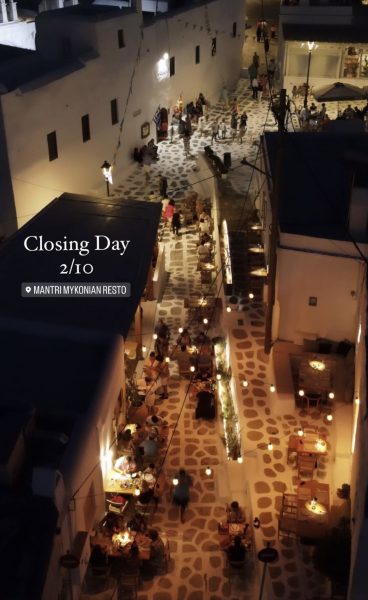 Mantri restaurant in Ano Mera ended its first season on October 2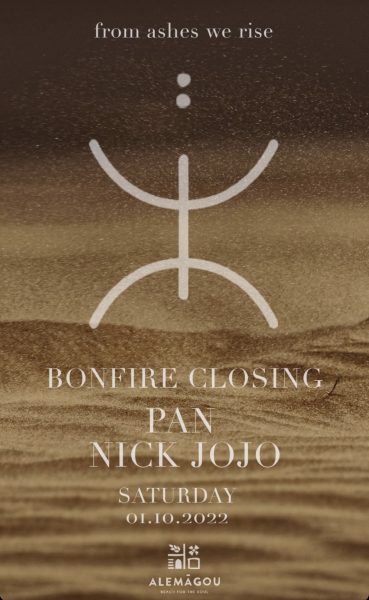 Alemagou concludes its season on Saturday October 1 with a bonfire party featuring music by Pan Nick Jojo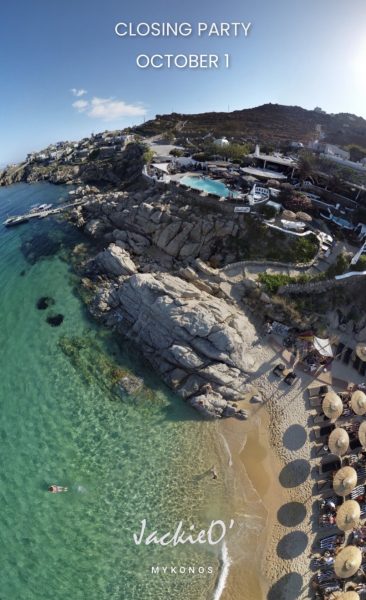 JackieO' Beach Club holds its closing party on October 1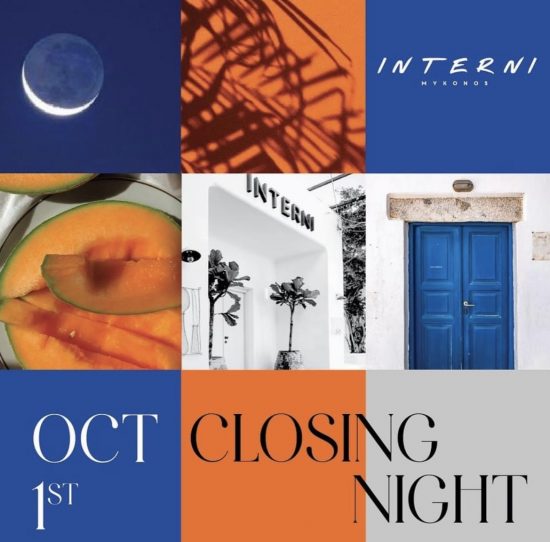 Interni restaurant wraps up its season on October 1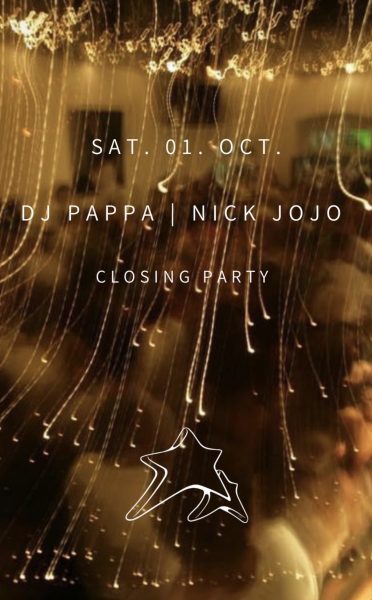 DJ Pappa and DJ Nick Jojo will be on the decks for the season closing party at Astra nightclub on October 1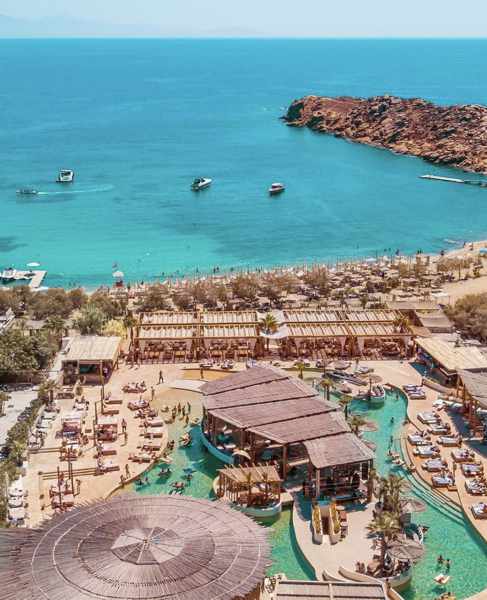 Santanna beach club officially closed on September 29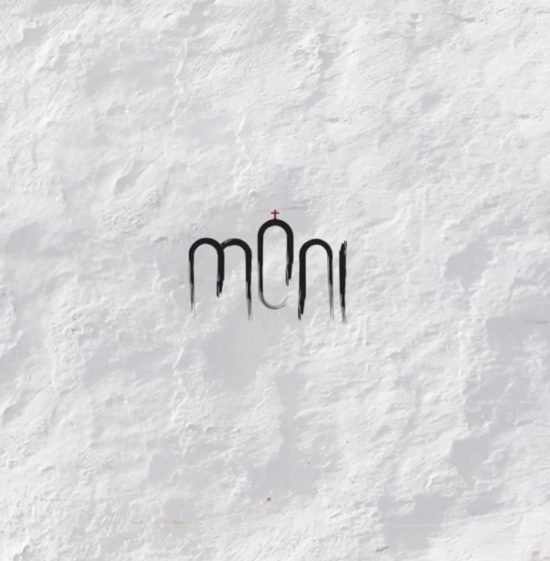 Moni nightclub holds its season closing party on September 30
Mykonos Boat Party holds its final cruise of 2022 with a season closing party on Wednesday September 28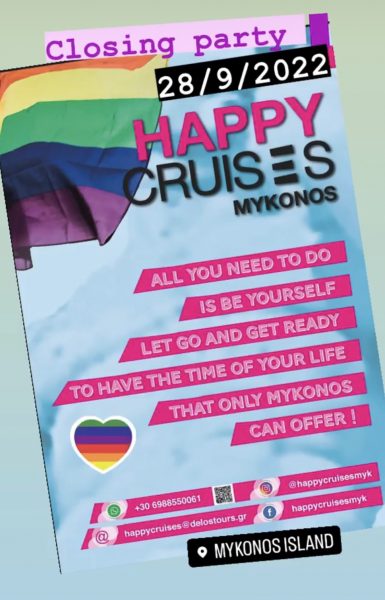 Happy Cruises holds its final boat party of 2022 on September  28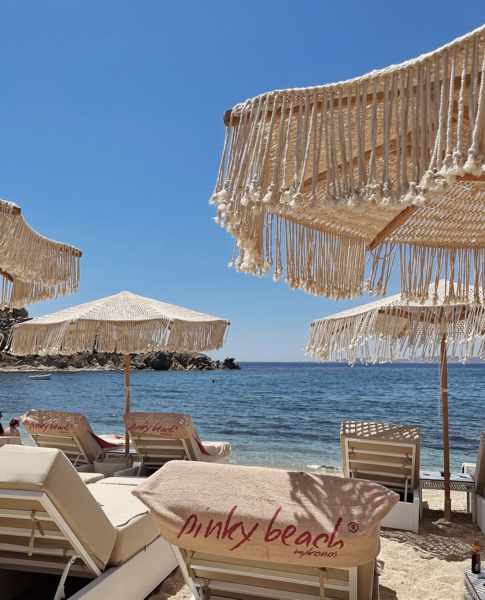 Pinky Beach club has announced that Sunday September 25 will be its last beach day of the 2022 season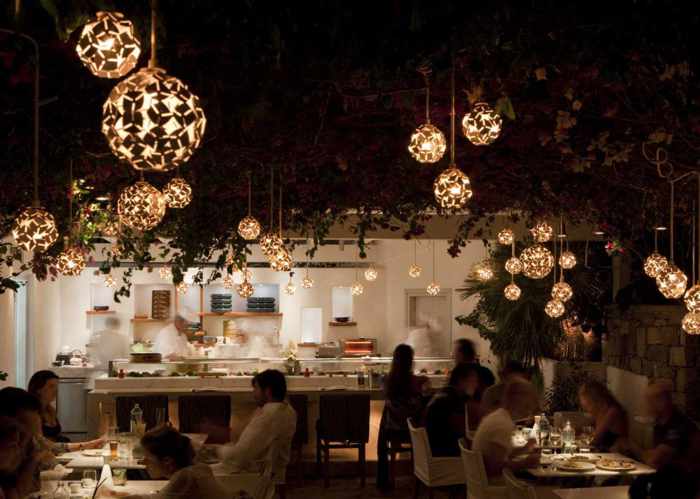 Sunday September 24 is closing day for Matsuhisa Mykonos, the only Nobu restaurant in the world boasting an outdoor, open-air sushi bar. The restaurant, conceived by celebrity chef Nobu Matsuhisa, is situated at the Belvedere Hotel.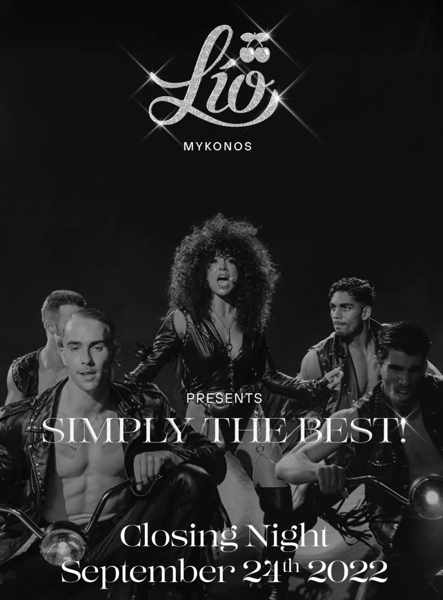 Lio Mykonos draws the curtain on its "Simply the Best" cabaret performance for one last time with its 2022 season closing party on Saturday September 24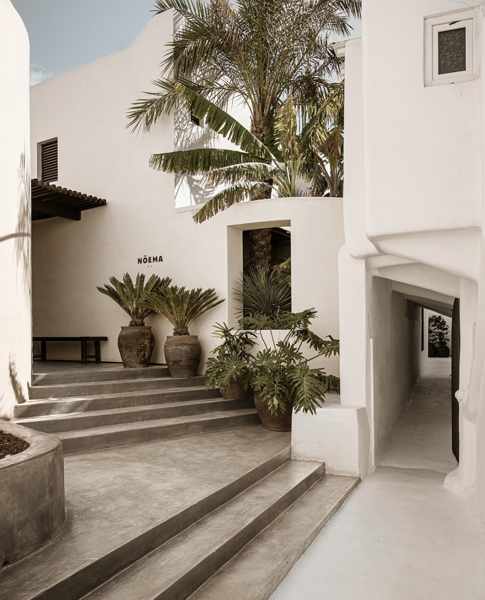 Noema Mykonos will wrap up its 2022 season on September 24 with a closing party featuring entertainment by Selva Arterial and DJ Little D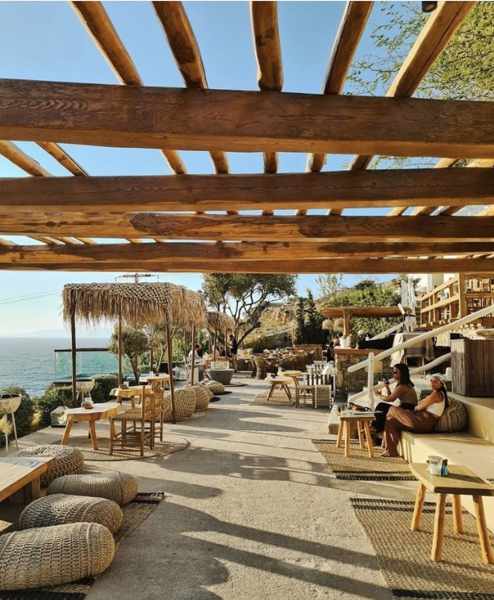 The Garden of Mykonos closed its gates for the season on September 23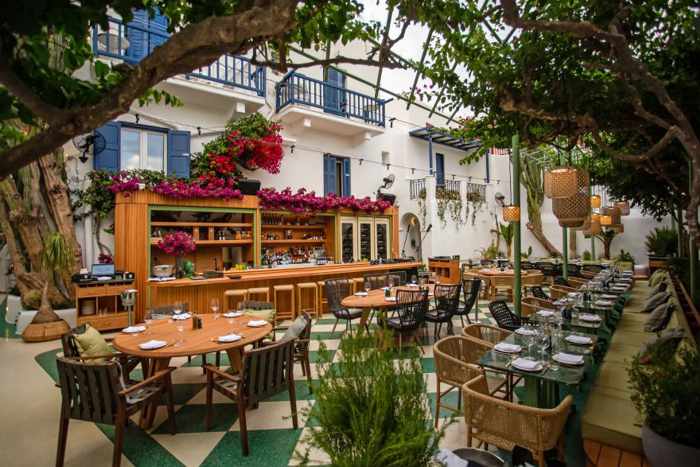 On Thursday September 22, French Riviera cuisine restaurant Tuya Mykonos serves the final meals of its 2022 season — its first summer of operations on Mykonos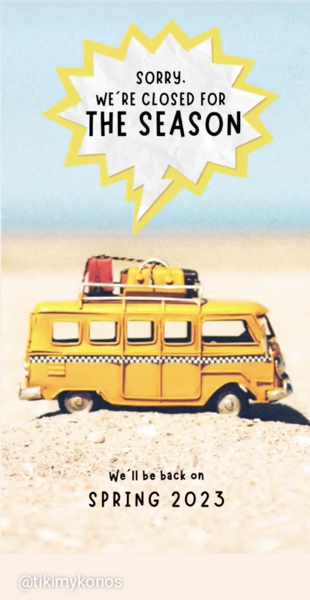 Sunday September 18 was the last day of the 2022 season for Tiki Mykonos restaurant and bar at Elia beach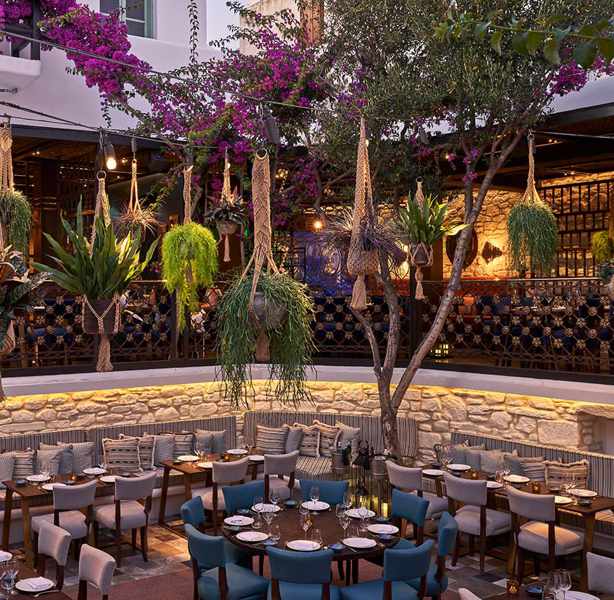 COYA Mykonos concluded its 2022 season with a gala closing party on Sunday September 18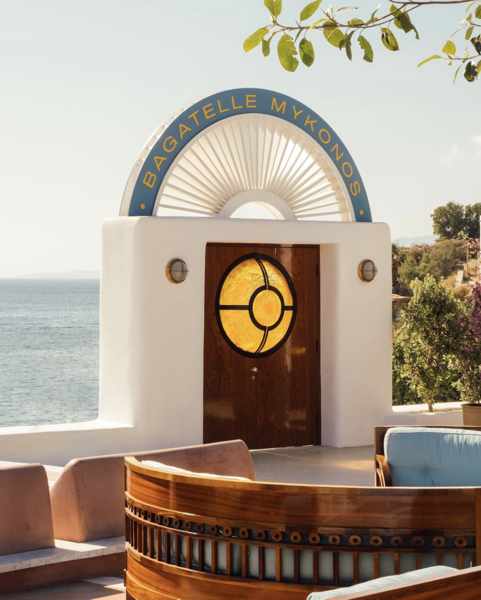 On September 17, Bagatelle Mykonos announced on social media that it concluded its first "epic" season on Mykonos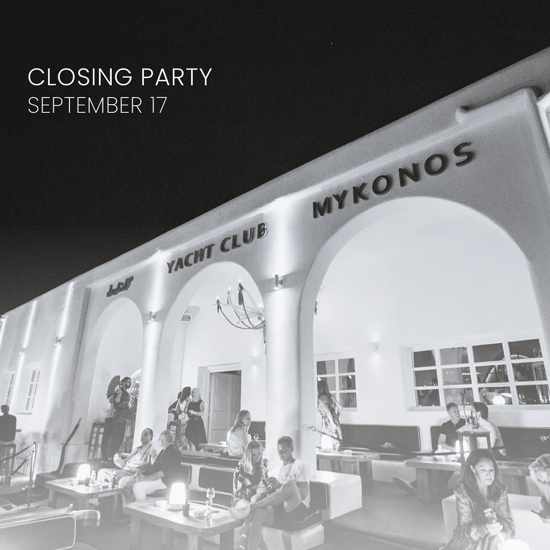 JackieO' Yacht Club holds its season closing party on Saturday September 17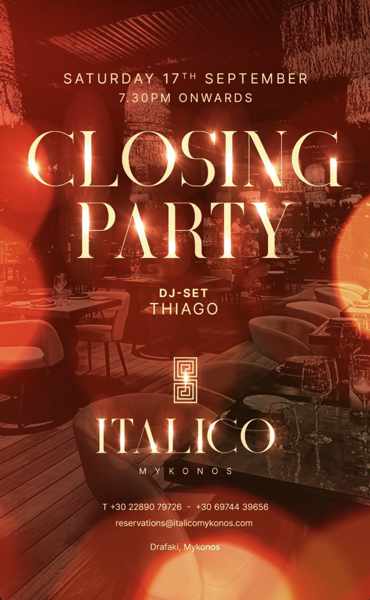 Italico Mykonos wraps up its first summer on September 17  with a closing party featuring music by DJ Thiago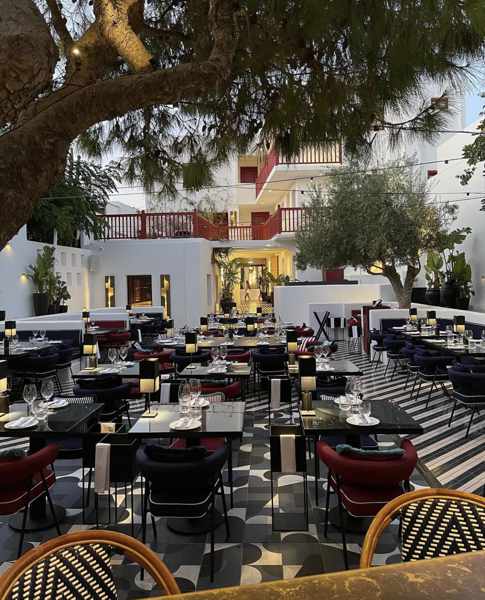 September 16 was the "season finale" for Ceresio7 Mykonos  — its second summer of operations on the island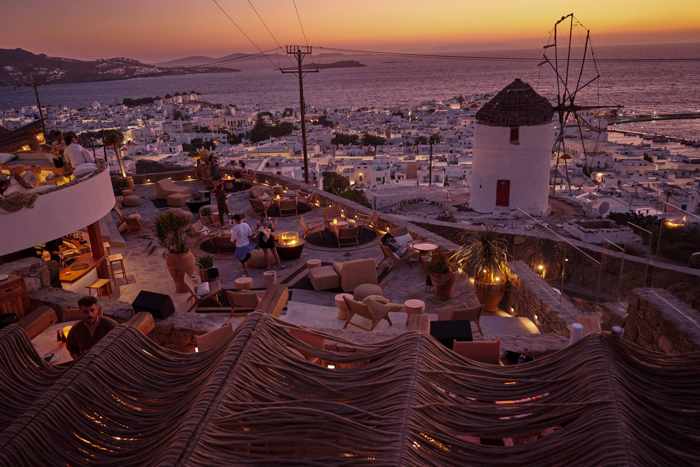 September 16 was the final day of the season for Opia, the new open-air, sunset-view bar, restaurant and DJ venue perched on the hillside above Mykonos Town. 
Ftelia Pacha Mykonos beach club marks the end of its first season on Wednesday September 14. DJs Nico Rac, Da Mike, Lica and Kat X will be on the decks for the closing party.
September 12 was closing day for Cantera, the meat fusion restaurant at Little Venice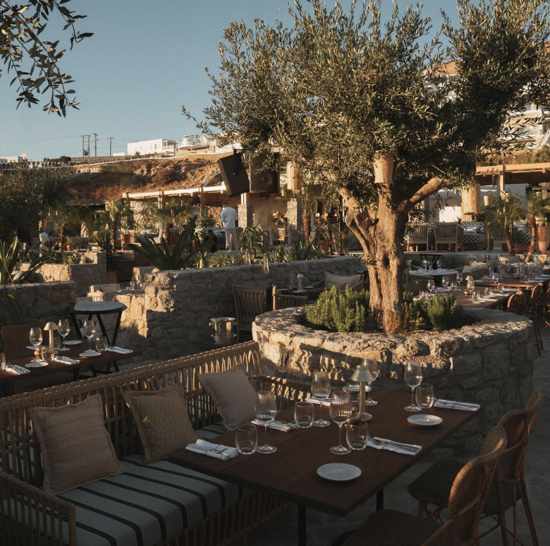 La Cantine du Faubourg Mykonos, the elegant open-air Parisian restaurant and lounge at Ornos, announced the conclusion of its first season on September 12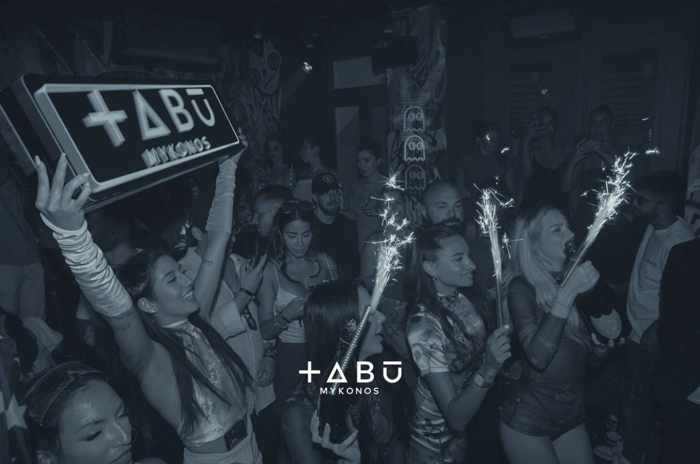 Tabu Mykonos nightclub topped off its first season with its final parties of 2022 on Friday September 3 and Saturday September 4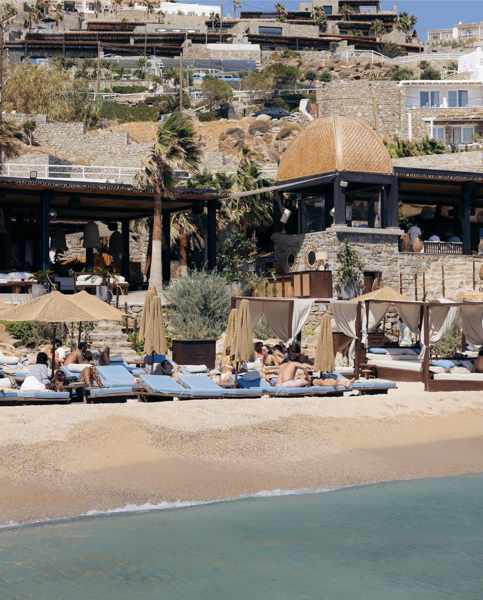 ITBeach Mykonos ended its first season at the beginning of September.  Located at Paradise beach, ITMykonos was a restaurant, bar and beach club venue that hosted high-profile international DJ events during the summer.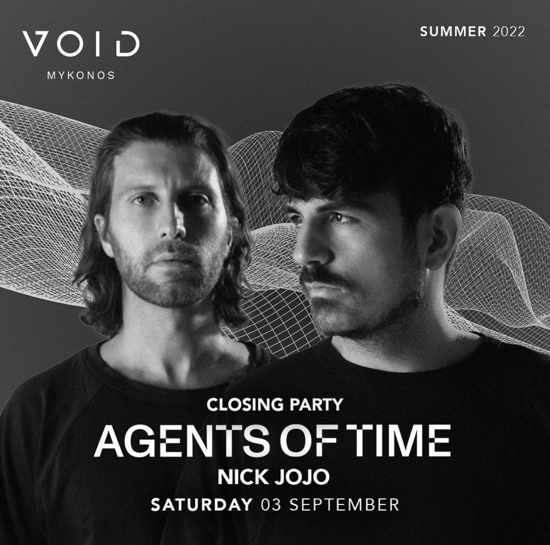 Void club wrapped up its 2022 season with Agents of Time and Nick Jojo on the decks for the season closing party on Saturday September 3.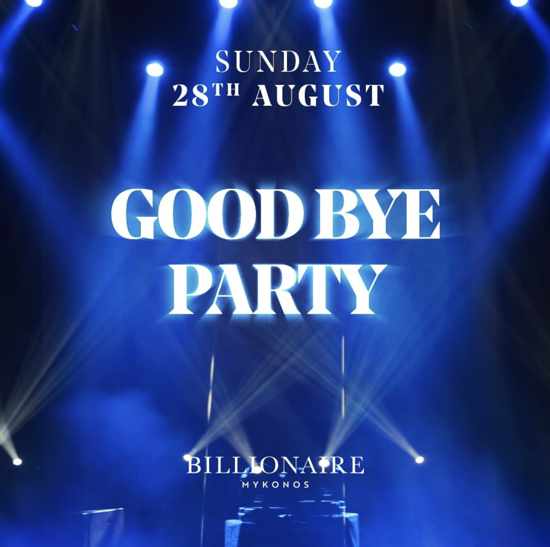 It only opened in mid-July, but the Billionaire Mykonos dinner show and after party nightclub ends its first season on Sunday August 28 with a spectacular goodbye extravaganza. The club promises to return in 2023.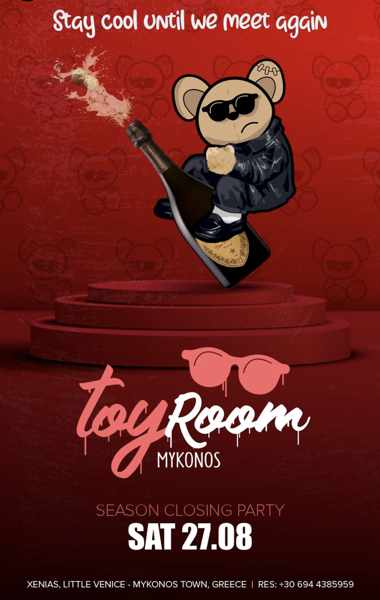 Toy Room concludes its 2022 season with a closing party on August 27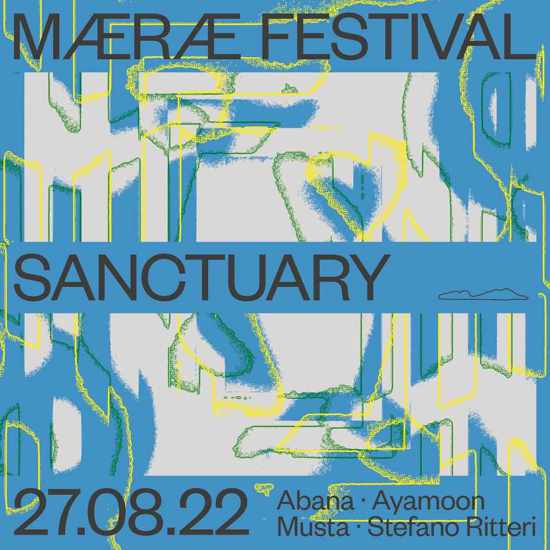 On Saturday August 27, The Sanctuary Mykonos ended its first season with Maerae Festival, a closing party featuring entertainment by Abana, Ayamoon, Musta and Stefano Ritteri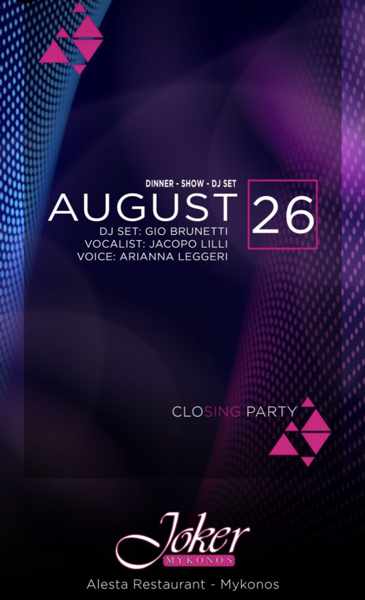 August 26 was the closing party date for the Joker Mykonos series of dinner show parties at Alesta restaurant. The entertainment lineup for the final event of 2022 includes DJ Gio Brunetti and singers Jacopo Lilli and Arianna Leggeri.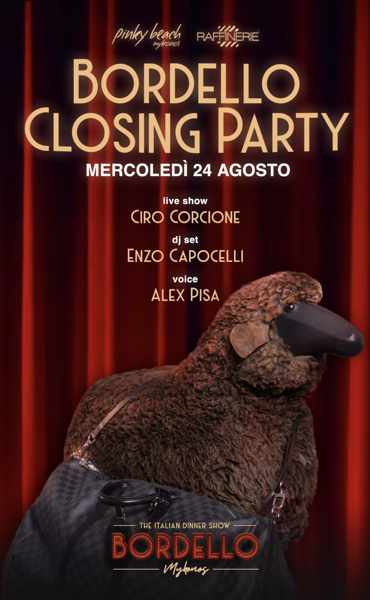 The summer 2022 season of Bordello Mykonos dinner show events at Pinky Beach Club wrapped up with a closing party on Wednesday August 24. The grand finale featured entertainment by Ciro Corcione, DJ Enzo Capocelli and singer Alex Pisa.
Sanctus club held its final parties of the summer in late August
Please turn to page 2 to see a listing of regular daily and weekly events and parties that took place on Mykonos during summer 2022.
CONTINUED ON PAGE 2