Looking for information for the 2022 summer tourist season? See our post Mykonos 2022: Opening dates and new arrivals for the travel season.
 Updated on Thursday July 22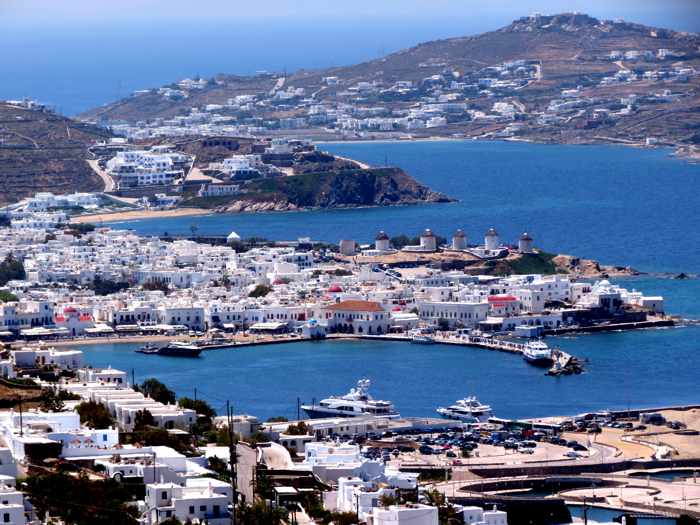 Now open: If you're a regular Mykonos visitor, this post will show if & when your favourite bars, beach clubs, nightclubs, hotels and restaurants have opened for the 2021 tourist season.
If you're planning to visit Mykonos for the first time, this post will give you a good idea of what to expect in terms of things to see and do on the island, plus places to stay.
Scroll down this page to see information about daily, weekly and other regular parties and events that take place on the island.
Page 2 of this post contains a list of bars, restaurants, hotels, villas and attractions that opened for the tourist season during late winter, April, and May.
Page 3 shows places that opened during June, as well as parties and events that took place that month.
NOTE: We have moved our listings of July and August parties and events into separate, new posts.
For a list of parties and events that took place during July, see: Mykonos parties, DJ shows and events in July 2021.
A list of parties and events in August, September, October and November can be seen in: Mykonos parties, DJ shows and events during August, September & October 2021. That listing also includes announcements for season closing parties and events on the island.
For detailed information regarding rules for travel to and within Greece this summer, see the Protocols for Arrivals in and Departures from Greece on the official Greek government website.
July openings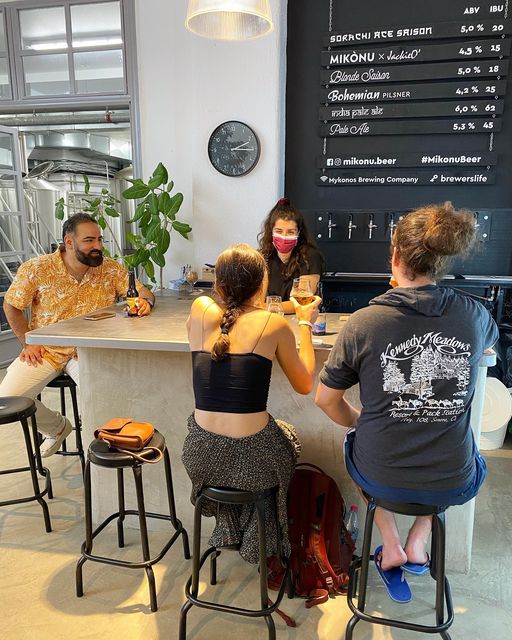 Mykonos Brewing Company is once again welcoming visitors to its taproom to taste its selection of locally-produced craft brews. The taproom is open Monday to Saturday, from 10 a.m. to 6 p.m.
Nomad Mykonos officially opened its hideaway of bohemian luxury suites at Kalo Livadi on July 21
Velanos Mykonos is a brand-new restaurant that has just opened today (Tuesday July 20). It's situated next to the National Bank near the airport, and is a great spot for breakfast and brunch, as well as sunset cocktails. The restaurant is open from 7 a.m.  until 1 a.m.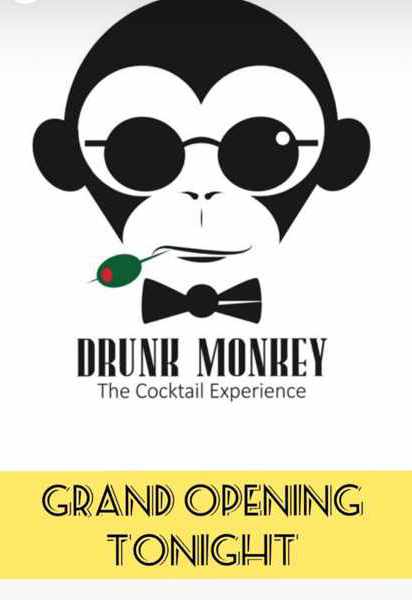 Tuesday July 20 is opening day for Drunk Monkey, a take-away cocktail bar in Mykonos Town returning for its second season of operations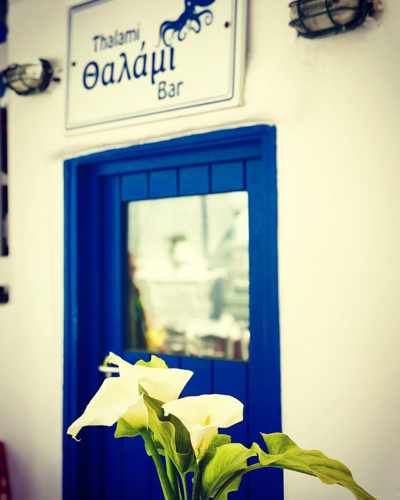 July 26 is opening night for Thalami Bar at Agia Moni Square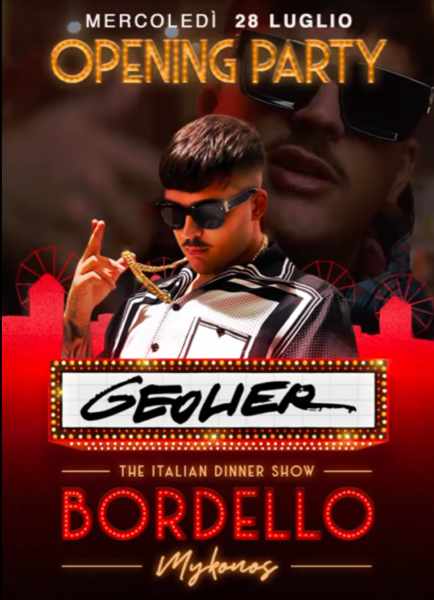 The Italian Dinner Show event, Bordello Mykonos, will hold its opening party on Wednesday July 28 at Pinky Beach Club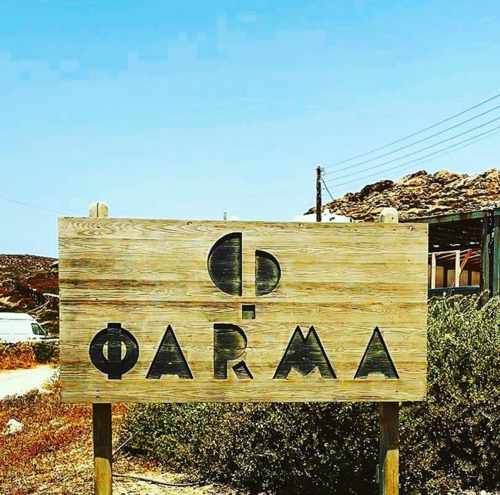 Now open at Ftelia beach, Farma House is a cool new open-air concept club where visitors can dine and drink cocktails at sunset, then dance into the late hours as DJs play "the experimental sound of Mykonos."   It opens at 7 p.m. daily.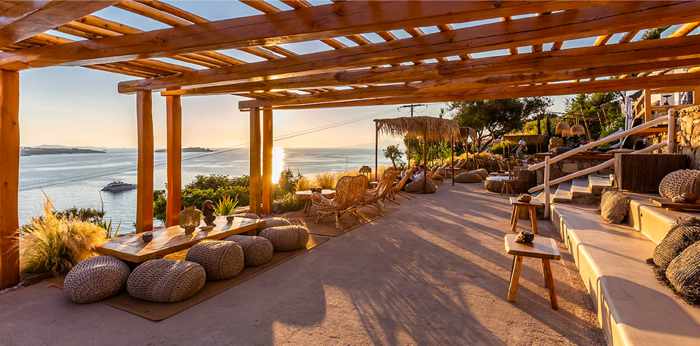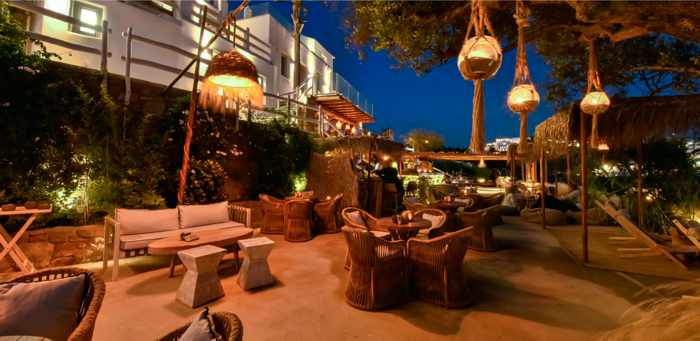 July 1 was opening day for The Garden of Mykonos, a relaxing hilltop lounge and bar where guests can enjoy cocktails, appetizers, snacks and desserts with fabulous sea and sunset views and good music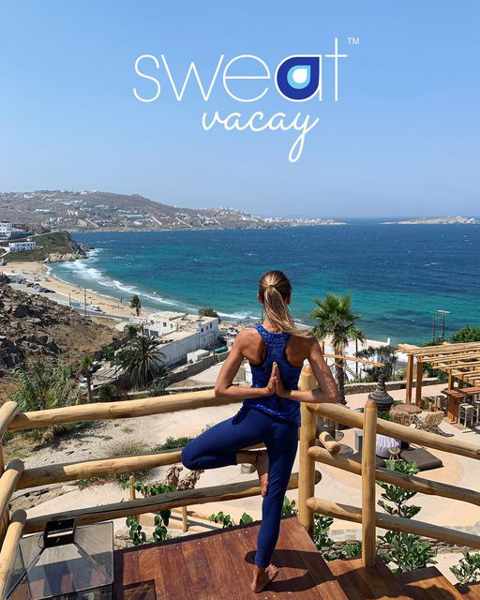 In early July, Sweat Vacay resumed its group yoga, pilates and cycling exercise classes at The Garden of Mykonos, along with other locations on the island.  Check their website for class schedules, locations and prices.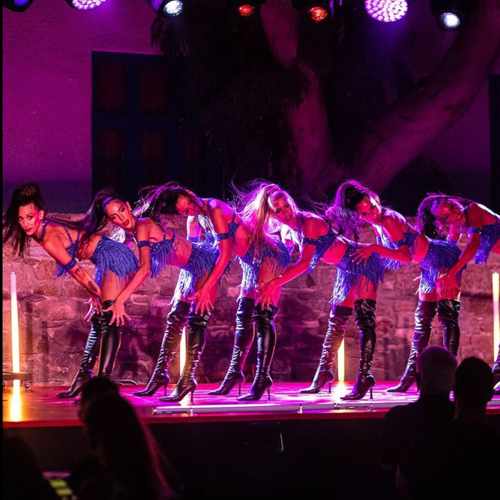 One of the most-anticipated new nightlife venues on Mykonos held its grand opening July 9. The Lío Mykonos cabaret restaurant and nightclub brings the unique Lio Ibiza brand of live music and dance entertainment to an open-air dining and lounge courtyard at 6 Enoplon Dinameon Street in Mykonos Town.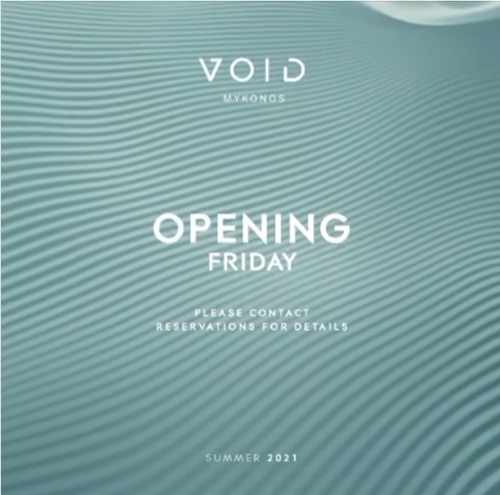 July 16 is opening night for Void nightclub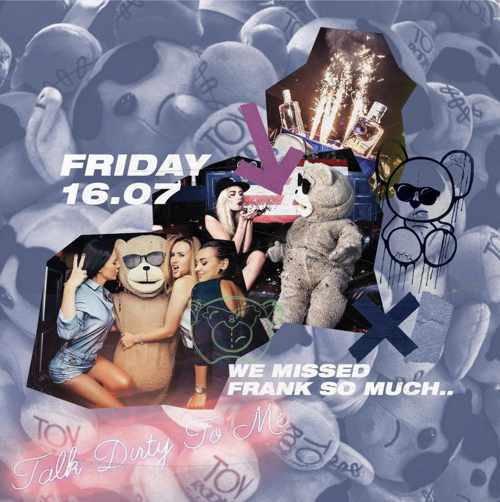 Toy Room Club Mykonos now starts its season on Friday July 16 — one day later than the club had previously announced
Sanctus club also will be holding its opening party on Friday July 16, also one day later than initially scheduled. This season, you'll find the club in a new location — above Mosaic restaurant at Manto Square.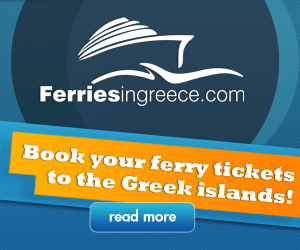 Daily and weekly parties & events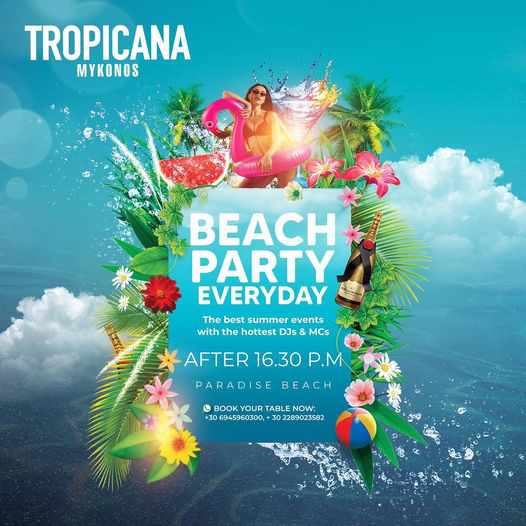 Again this summer, Tropicana club at Paradise beach will be holding a party every day, starting at 4.30 p.m.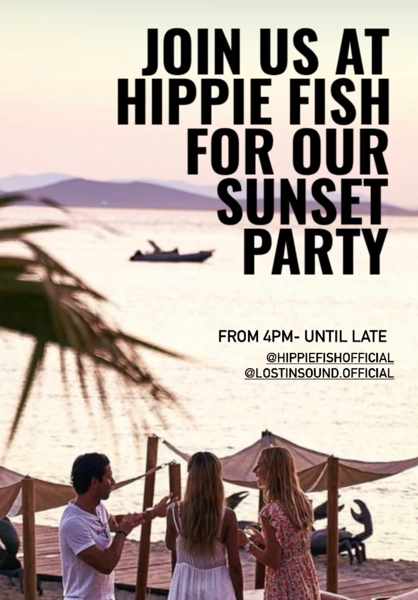 Hippie Fish beach club and restaurant at Agios Ioannis beach throws sunset parties every Wednesday and Saturday evening, starting at 4 p.m.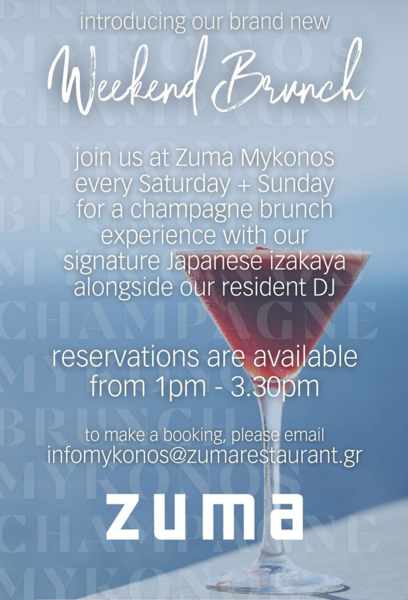 New this summer at Zuma restaurant — a weekend champagne brunch offering Zuma's amazing Japanese izakaya along with music from the restaurant's resident DJ. You'll find Zuma in the Cavo Tagoo luxury hotel near the Mykonos Old Port.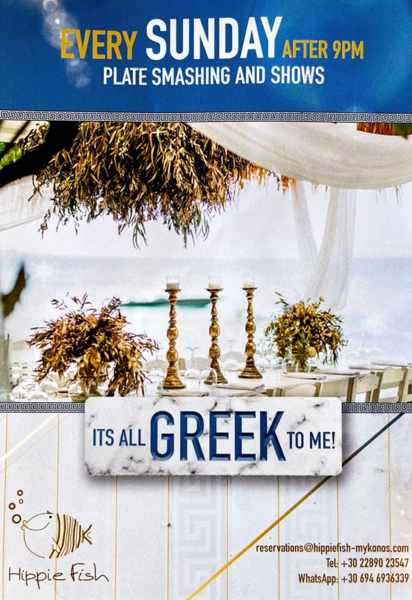 Every Sunday night there's a Greek-themed party at Hippie Fish beach club and restaurant at Agios Ioannis beach that promises a smashing good time for all. The "It's all Greek to me" parties start at 9 p.m.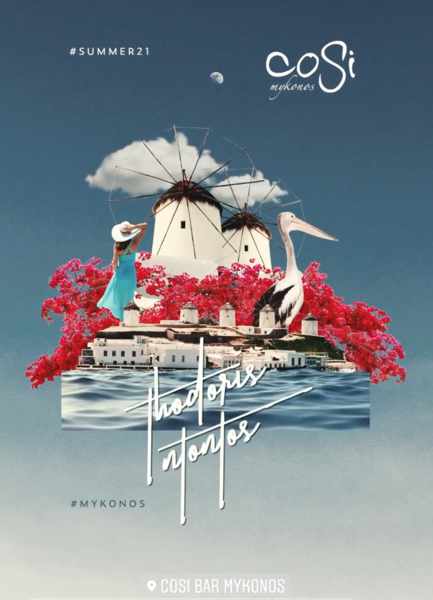 DJ Thodoris Ntontos will be playing at Cosi bar for summer 2021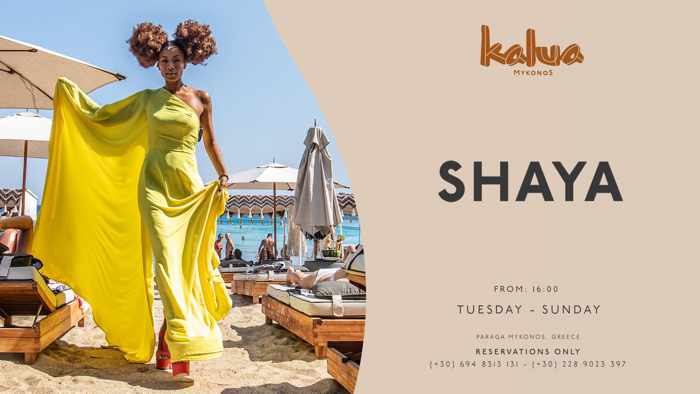 Singer, songwriter & performer Shaya Hansen returns to Kalua for summer 2021. She will be appearing at the club Tuesdays through Sundays starting at 4 p.m.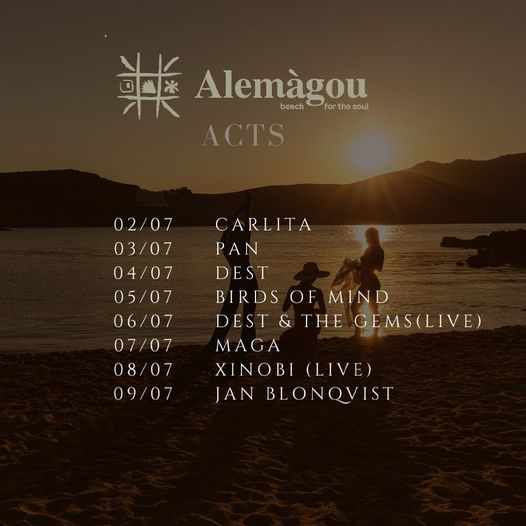 Alemagou beach club will present these DJ and music events from July 2 to 9
Just announced: German DJ & electronic music producer Sven Väth will play for the Phos parties at SantAnna beach club on Fridays, from July 16 to August 13. The parties will begin in late afternoon and continue until midnight.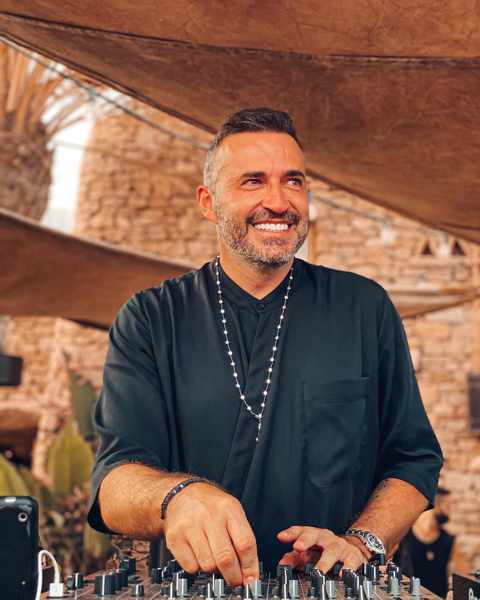 One of the most popular DJs on Mykonos, Valeron will be making weekly appearances for live shows at Noema restaurant and Scorpios beach club during July. You can catch his show at Noema on Fridays (July 2, 9, 16, 23 and 30), and see him at Scorpios on Saturdays (July 3, 10, 17, 24 and 31).
Please click on the link below to turn to page 2, where you can see which places are already open for the summer 2021 tourist season.
CONTINUED ON PAGE 2