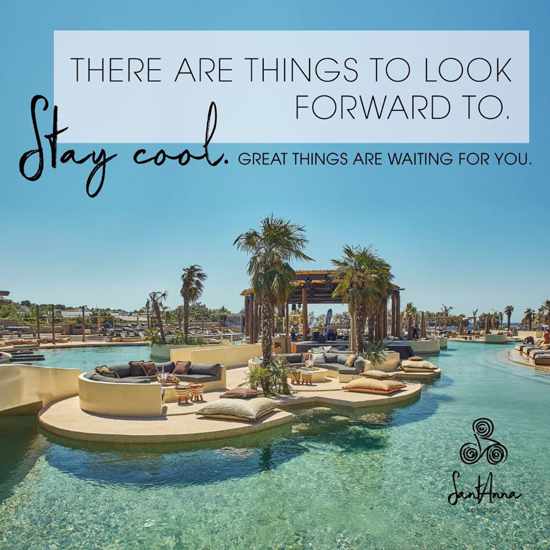 Rumour has it that SantAnna will be starting its season on Thursday June 25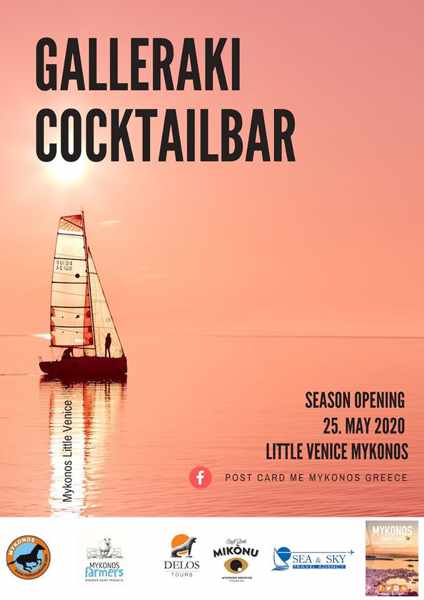 Galleraki starts its summer on Monday May 25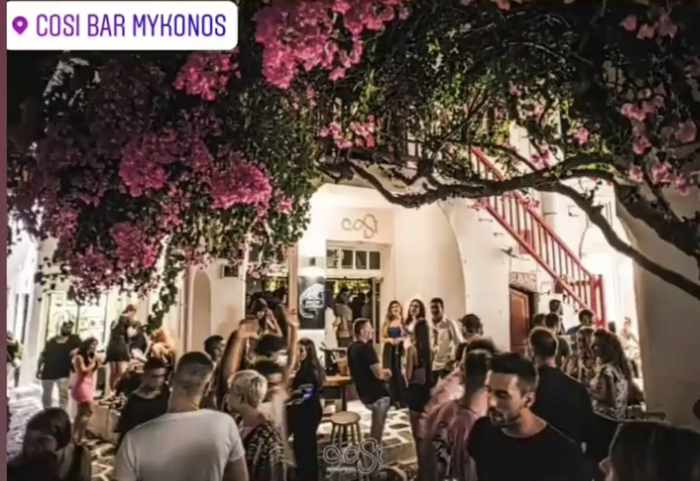 Cosi Bar opens its doors for the summer on Monday May 25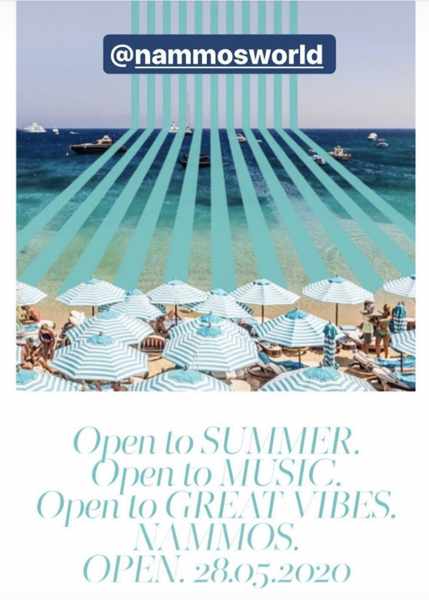 Nammos returns on Thursday May 28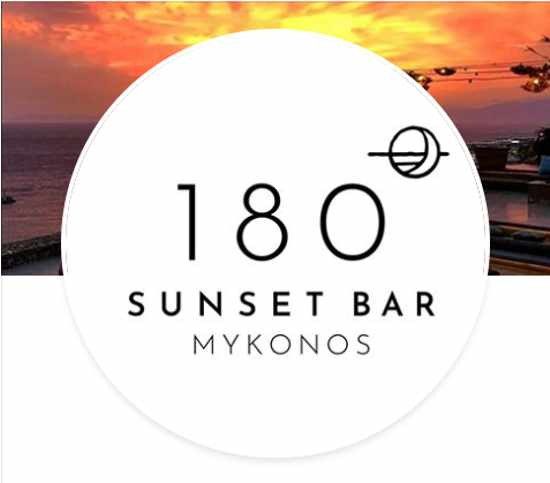 May 29 is the official season opening day for 180º Sunset Bar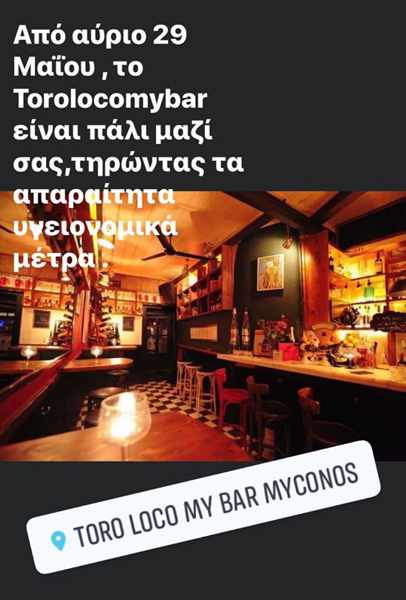 May 29 is the season opening for Toro Loco My Bar Mykonos
DJ Antonis Dimitriadis plays at Nammos on Sunday June 7
Beach parties resume at Tropicana on Sunday June 14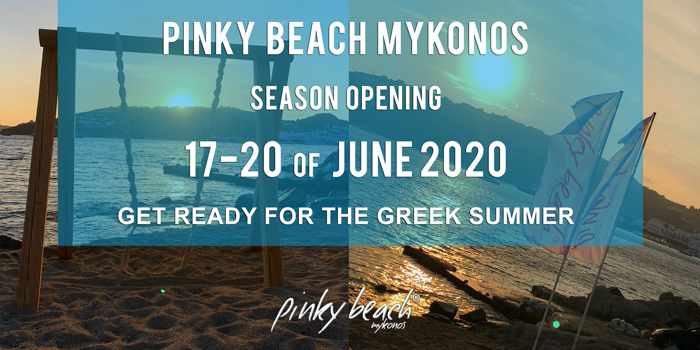 Pinky Beach is expecting to start its season during the period of June 17 to 20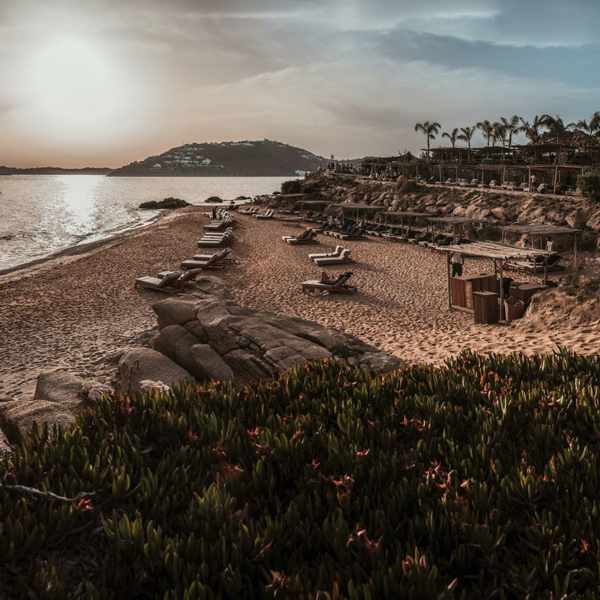 Scorpios has announced its season will start "from July 3"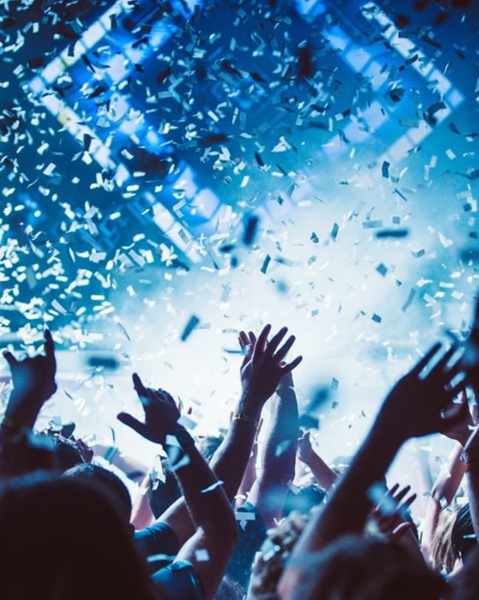 Cavo Paradiso has shared this party photo on social media, with the caption: "We will be dancing together again!" Exactly when has not yet been announced, though. The club was supposed to hold its opening party on Saturday May 9 but that event, along with the rest of its parties scheduled for May, had to be cancelled because of Greece's lockdown to foreign travellers during the Covid-19 pandemic. At present, Boris Brejcha and Steve Aoki are still set to appear in July, while The Chainsmokers are still on the roster for August. Cavo says it will not make any further summer DJ lineup announcements "until the end of May or until there's a clearer picture" of what's happening with this year's travel season in light of the pandemic.
Saturday July 25 is the day DJ Vassili TsiliChristos is supposed to bring his annual Made in Mykonos party to Nammos at Psarou beach.  It's the biggest single-night party to take place on Mykonos each summer. The official aftermovie from the 2019 event (above) shows what it's all about.
Sunday May 31 update: What will the 2020 summer party scene on Mykonos look like?
That's the question on everyone's minds as the island's bars, clubs, shops, restaurants, hotels and service businesses prepare to open, now that Greece has begun easing the lockdown that had been put in place to control the spread of Covid-19.
The country permitted beaches to reopen in mid-May, but under strict rules regarding social distancing, the number of people allowed on the beach, and a ban on serving alcohol on the beach.
On May 30, Greece's Ministry of Foreign Affairs issued an announcement that clarifies plans to reopen the country to foreign travellers during a 3-phase period leading up to July 1. Details are outlined in this document, which you should read if you are planning to travel to Greece.
So far there has been no word about rules the government may impose specifically upon bars, nightclubs and beach clubs to require appropriate social distancing and infection control during party events. So no-one yet knows what sorts of party atmosphere — and specifically crowd control — may be in store for visitors to Mykonos this summer.
Also unknown is how long the travel season will continue this year. People are wondering if the Mykonos party season will be extended into October, but it's too early to tell if that will happen. Many businesses are only now preparing to open for the season, and haven't yet had time to think about when they might close.
We will post information about club and party opening announcements here once further details have been released.
The annual XLSIOR Mykonos Festival is still scheduled take place August 19 to 26. It's one of the biggest annual gay festivals in the world, and the biggest multi-day party event to take place on Mykonos each summer. Above is the official aftermovie for XLSIOR's 10th anniversary celebrations in 2019.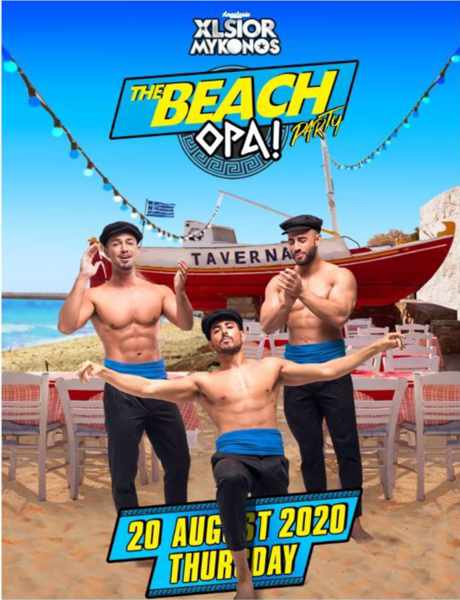 XLSIOR Festival usually doesn't announce its party lineup until August, but in mid-February it released this image to promote the highlight of its 2020 program, the XLSIOR Beach Party.This event has been set for Thursday August 20 and will feature "a totally different concept that will blow your mind and get you dancing in the rhythm of the summer," organizers say. 
Related articles:
♦  Mykonos parties, live music events & DJ shows during 2019
♦  What's new on Mykonos for 2019
Please click on the link below to turn to page 2 and see events scheduled for winter 2020 as well as events tentatively scheduled for July and August.
CONTINUED ON PAGE 2