Looking for Mykonos information for 2021? See our post 2021 opening dates for Mykonos
Couldn't make it to Mykonos to party this year? The music video Mama Bonita by Kristo Featuring Eva, released September 14, was shot primarily on the island and is chalk full of Mykonos town, beach, sea, villa and hotel scenery.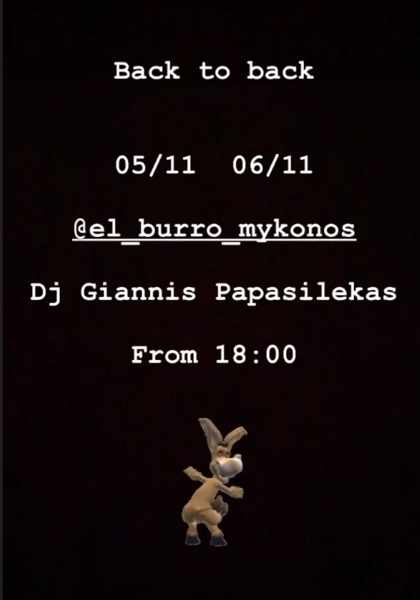 DJ Giannis Papasilekas will play at El Burro on Thursday November 5 and Friday November 6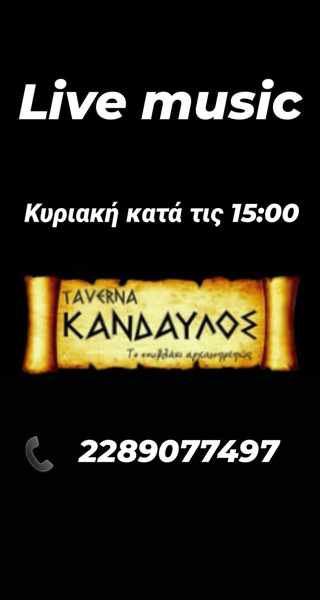 Taverna Kandavlos will present live musical entertainment on the afternoon of Sunday November 1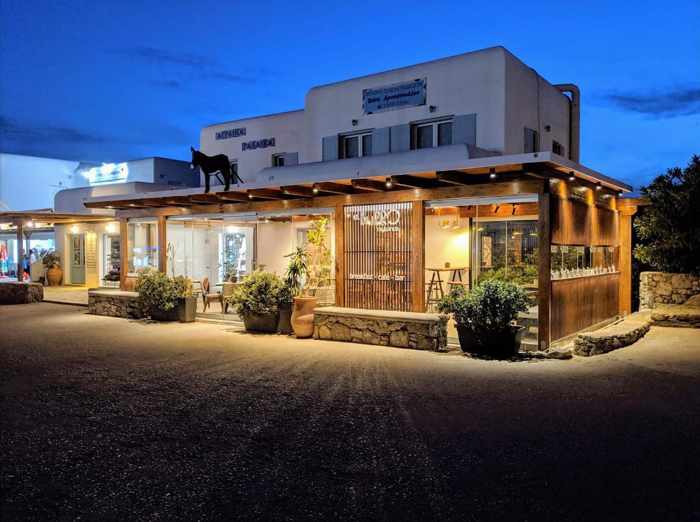 Beginning with the weekend of October 24 & 25, El Burro will present music entertainment by DJ Giannis Papasilekas every Saturday and Sunday at 7 p.m. Because of limited indoor table seating availability, reservations will be required for these events. 
 Going to Mykonos after the middle of September? Some Covid-related restrictions that could impact your vacation are still in effect on the island.
From September 15 until further notice from the government, bars and restaurants must continue to close at midnight every day, and cannot reopen before 7 a.m. However, businesses can offer food and beverage takeaway and delivery service beyond the midnight closing time.
In addition, there is a limit on the number of people allowed to participate in any public or social event. No more than 50 people can attend public or social gatherings, regardless of whether they take place in a public or private location. These include ceremonies such as weddings, baptisms and funerals, banquet-type receptions and festivities, and other events geared to large groups.
The special measures are part of the Greek government's efforts to control and limit the spread of coronavirus, as new cases of Covid-19 continue to rise in many parts of the country.
Stringent restrictions were implemented on Mykonos on August 19 after the island experienced an increase in the number of people testing positive for the coronavirus around the middle of that month.
The rules took effect on Friday August 21, and stipulated that:
♦ Masks had to be worn indoors AND outdoors;
♦ Live parties, trade fairs, public markets, parades and processions could not take place;
♦ There was a ban on any kind of gathering of more than 9 people, for any reason, whether in public or in private
♦ in restaurant dining areas, a maximum of 4 people would be allowed to sit at the same table (a maximum of 6 in the case of immediate members of families)
In addition, the existing requirement that bars and restaurants close from midnight to 7 a.m. every day was extended until August 31. (The midnight shutdown originally was supposed to end on August 23.)
The government has since extended all of the above restrictions to September 15 as it strives to fend off an expected second wave of the coronavirus after cases spiked in a number of destinations in Greece.
Police on Mykonos had been enforcing the mask rule by issuing €150 tickets to some  people who didn't comply; however, mask wearing was not required for people sunbathing or swimming at beaches and pools. Government officials also inspected businesses on the island to ensure they were complying with the coronavirus safety measures.
The government's strict enforcement of some measures made international headlines on Tuesday September 1, when officials with the General Secretariat of Civil Protection conducted surprise inspections on two of the island's best-known beach clubs, Nammos and Scorpios, and tested their employees for coronavirus. Following the inspection, the government ordered the two clubs to cease operations until September 4.  According to media reports, the Scorpios staff all tested negative for the virus, so the club was allowed to re-open on September 4. At Nammos, on the other hand, two employees tested positive, and authorities ordered the club to stay closed for an additional 10 days. The club hired lawyers to appeal that decision, but ultimately decided to close early for the season and shuttered the premises on September 7, saying the club will reopen at the end of April in 2021.
Since then, at least three other beach clubs — Lohan Beach House, Solymar and Pinky Beach — have closed for the season, and a number of restaurants and bars have also shut for the winter, including Adelon Sunset Bar, Busulas, Bakalo, Catari and Fokos Taverna. More restaurants as well as hotels are expected to close unusually early this year because tourist traffic is down tremendously this September — normally a busy month.
If you do travel to the island toward the end of this month, expect a quiet low-season atmosphere without the typical September buzz.
To see listings of events that have already taken place this month, including closing parties, check page 2 of this post.
Related articles:
♦  Mykonos parties, live music events & DJ shows during 2019
♦  What's new on Mykonos for 2019
Please click on the link below to turn to page 2 where you can see club openings, events and closing parties that have already taken place this year.
CONTINUED ON PAGE 2