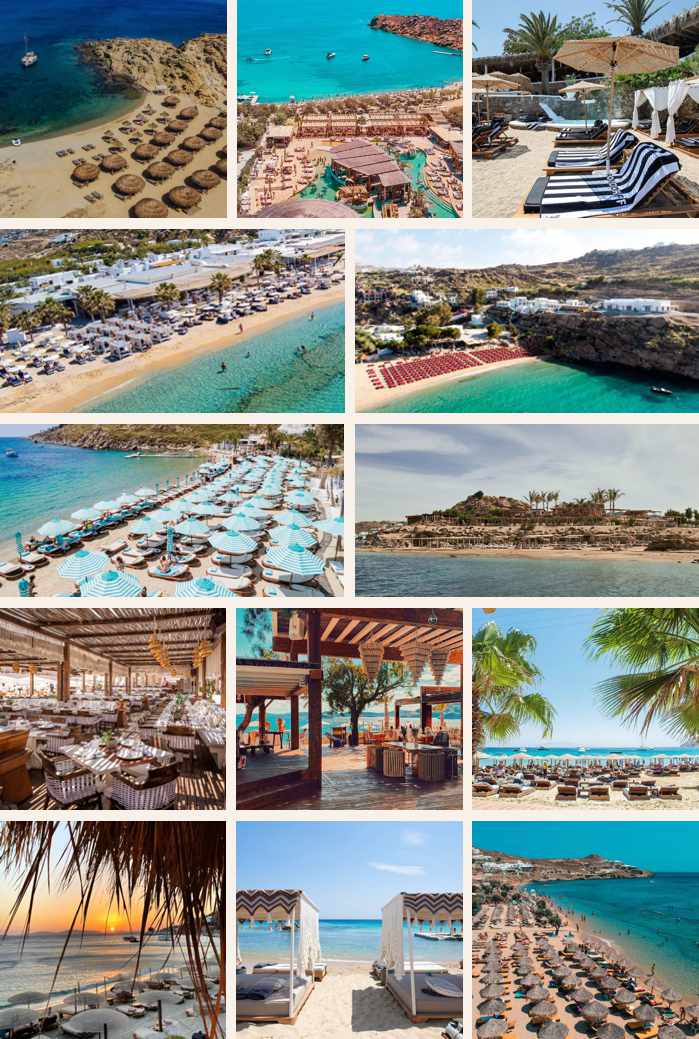 Some of the top beach clubs on Mykonos include, from top left: Alemagou; SantAnna; JackieO' Beach; Tropicana; Super Paradise beach club; Nammos; Scorpios; Principote Mykonos; Pinky Beach; Solymar; Hippie Fish; Kalua; and Paradise beach club.
↓ SCROLL DOWN TO VIEW SPECIAL DJ EVENTS AND PARTIES BEING HELD IN OCTOBER AT MYKONOS BEACH CLUBS AND BARS ↓
Our other posts to check out:
♦ To see a list of regular events that take place on Mykonos either every day, or on specific days of the week, click here.
♦ To see parties and events happening at bars, clubs and hotels in Mykonos Town and other non-beach locations of the island, click here.
♦ To see what exciting new bars, clubs, restaurants and hotels have opened on Mykonos this summer, click here.
October events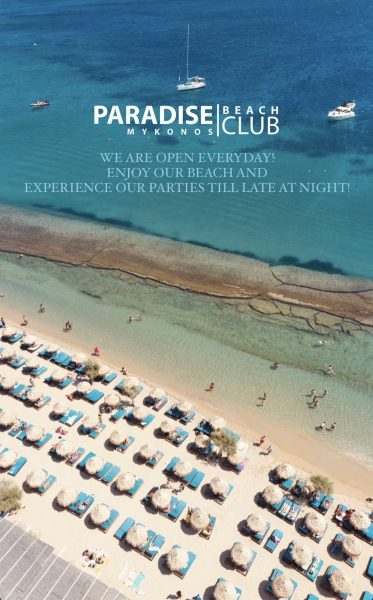 On October 13, Paradise Beach Club posted this image to its social media pages to announce it is still open.  As of October 22, its daily beach parties were still going strong.
Season closing events & announcements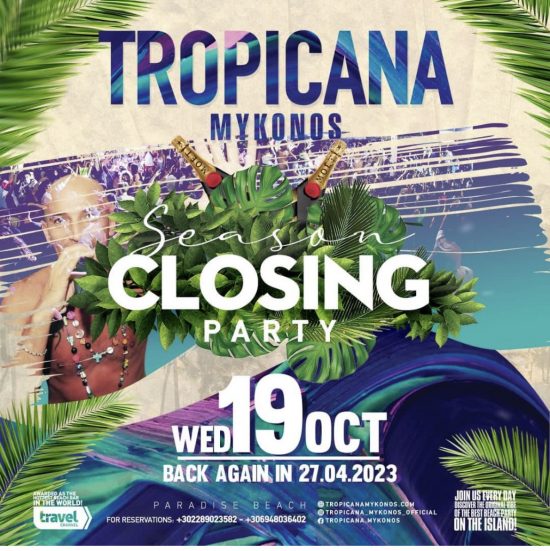 Tropicana throws its final party of 2022 on Wednesday October 19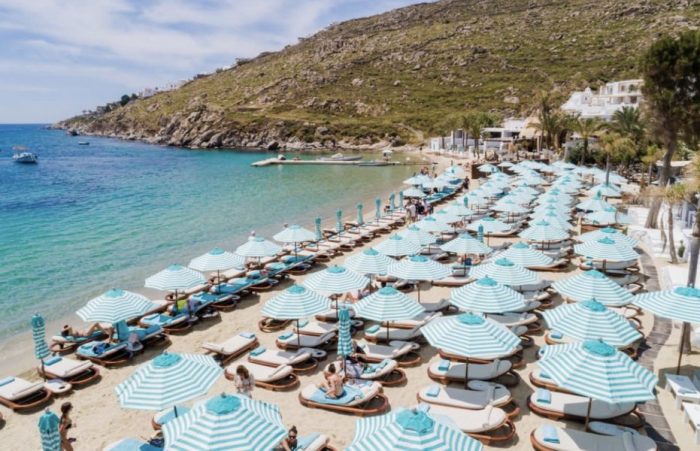 Nammos beach club has wrapped up its season. In social media posts on October 10, the club announced: "See you next year!"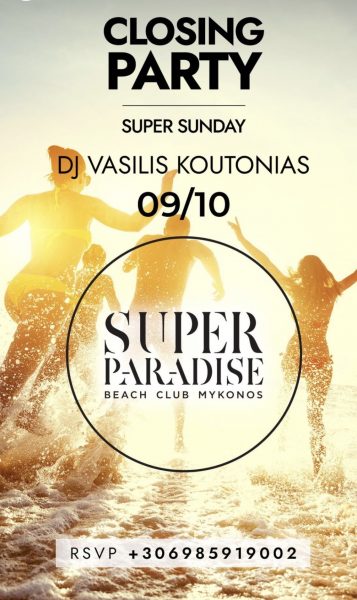 DJ Vasilis Koutonias was on the decks for the 2022 season closing party for Super Paradise Beach Club on October 9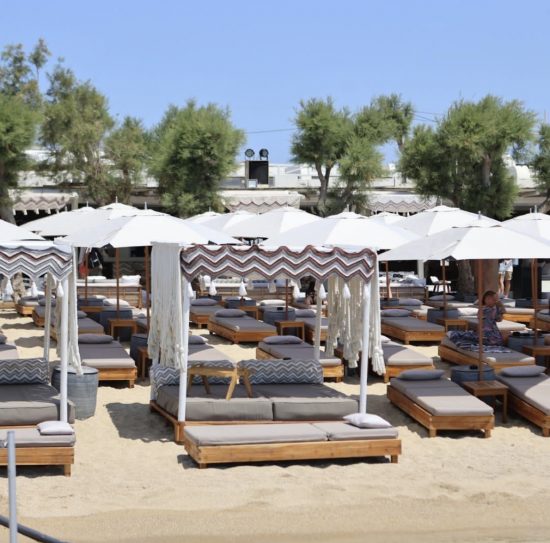 October 6 was closing day for Kalua beach club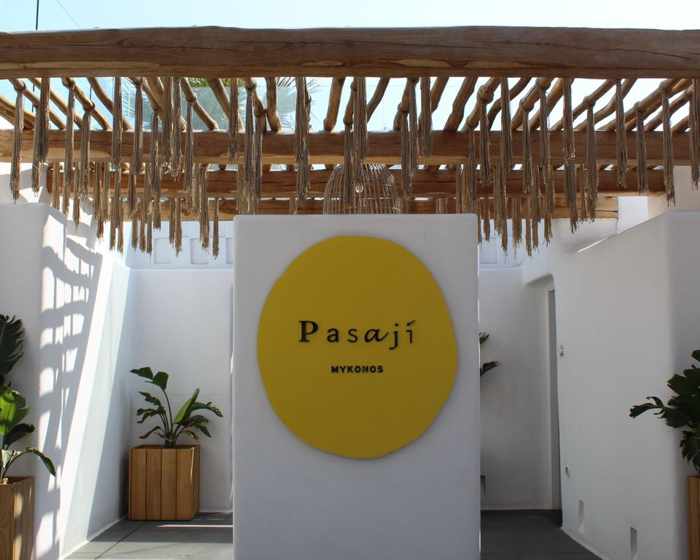 Monday October 3 was the last day of the season for Pasaji beach bar and restaurant at Ornos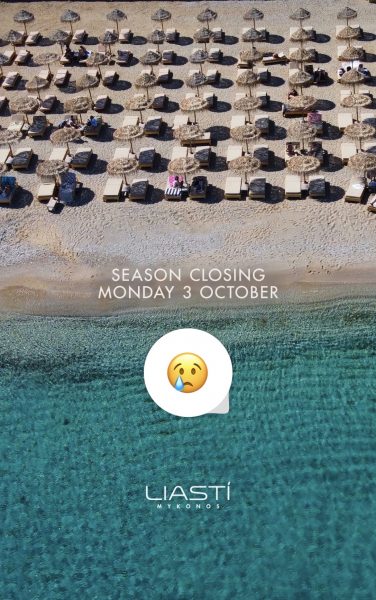 Liasti beach club's season drew to a close on October 3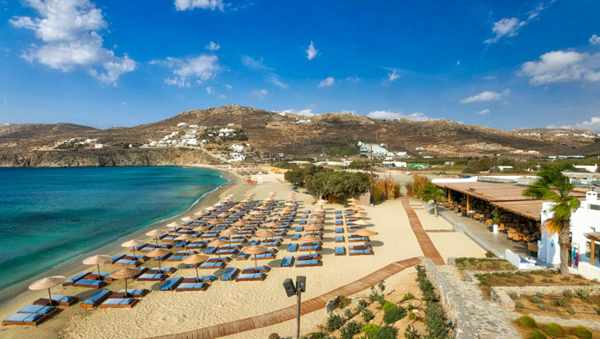 October 2 was closing day for Solymar at Kalo Livadi beach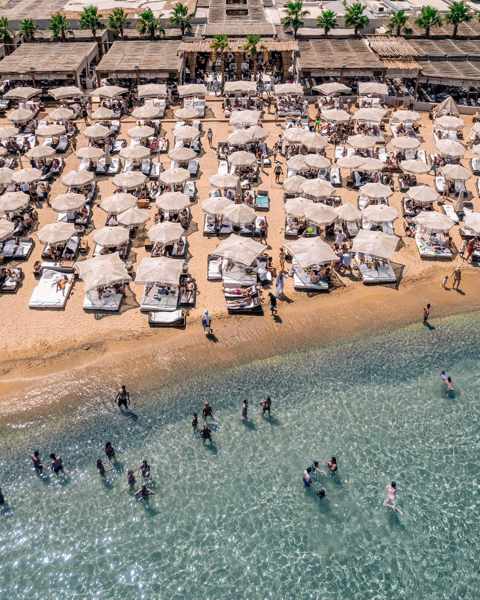 The season ended on October 2 for Principote at Panormos beach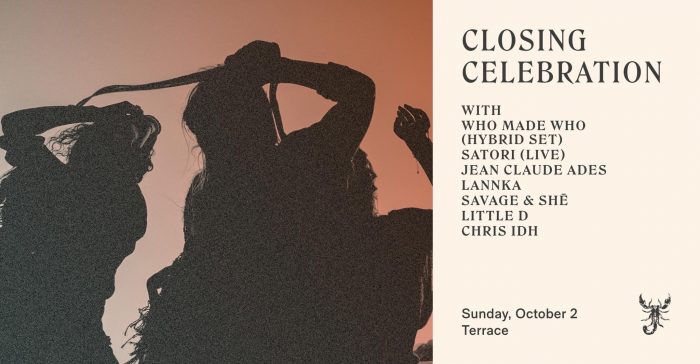 Seven popular music acts performed at Scorpios during its season closing celebration on October 2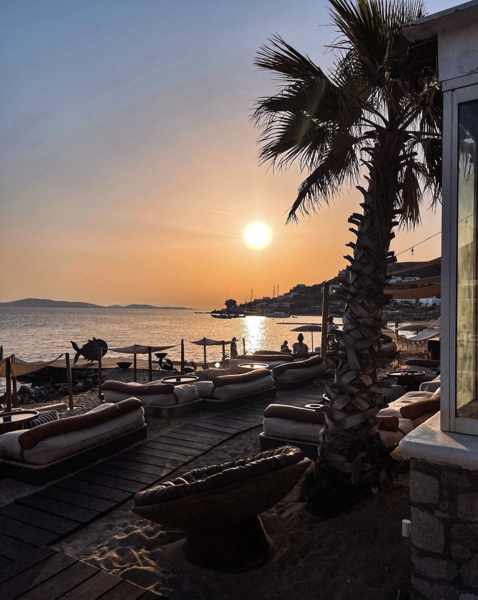 The season drew to a close October 2 for Hippie Fish beach club at Agios Ioannis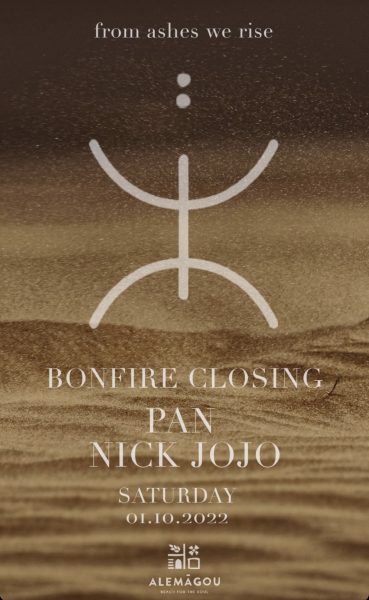 Alemagou held a bonfire party to celebrate its October 1 season closing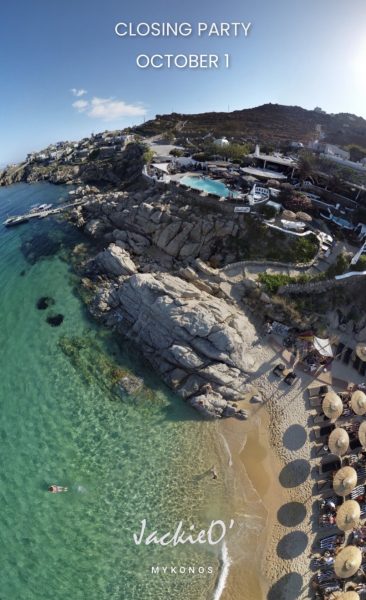 October 1 was the last day of the season for JackieO' Beach Club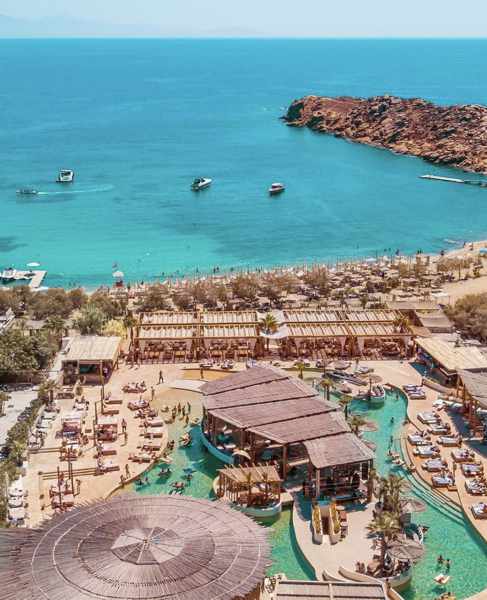 SantAnna beach club officially closed its doors for the season on September 29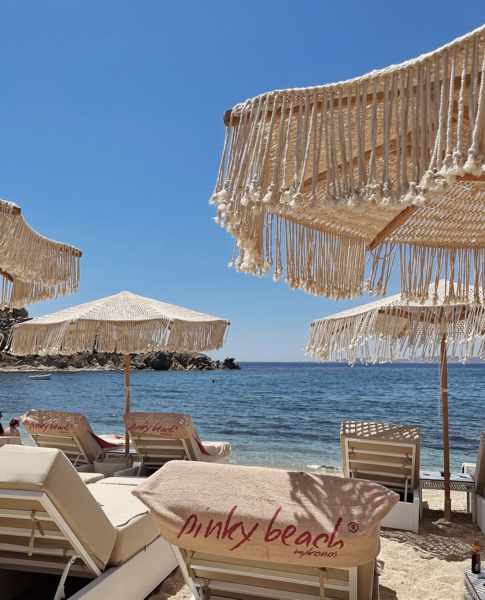 Pinky Beach club has announced that Sunday September 25 will be its last beach day of the 2022 season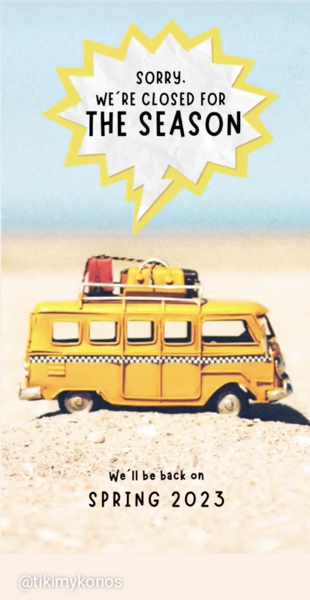 Sunday September 18 was the final day of the season for Tiki Mykonos restaurant and bar at Elia beach 
Ftelia Pacha Mykonos beach club will celebrate the end of its first eventful season with a closing party on Wednesday September 14. The DJ lineup includes Nico Rac, Da Mike, Lica and Kat X.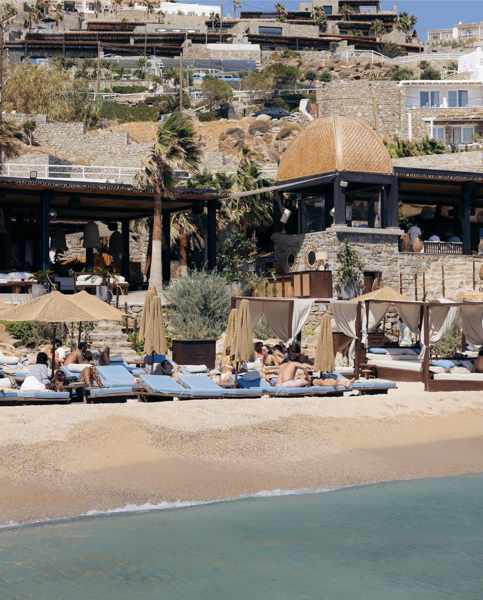 ITBeach Mykonos ended its first season at the beginning of September.  Located at Paradise beach, ITMykonos was a restaurant, bar and beach club venue that hosted high-profile international DJ events during the summer.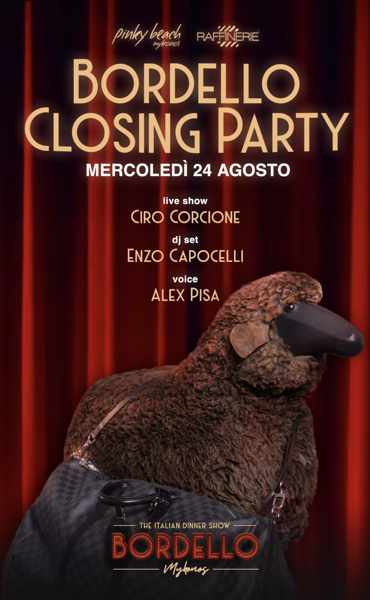 The summer 2022 season of Bordello Mykonos dinner show events at Pinky Beach Club wrapped up with a closing party on Wednesday August 24. The grand finale featured entertainment by Ciro Corcione, DJ Enzo Capocelli and singer Alex Pisa.
For profiles of the island's new beach bars and clubs, and to see when your favourite Mykonos beach venues opened for the 2022 season, click on the link below to continue reading on page 2t.
CONTINUED ON PAGE 2