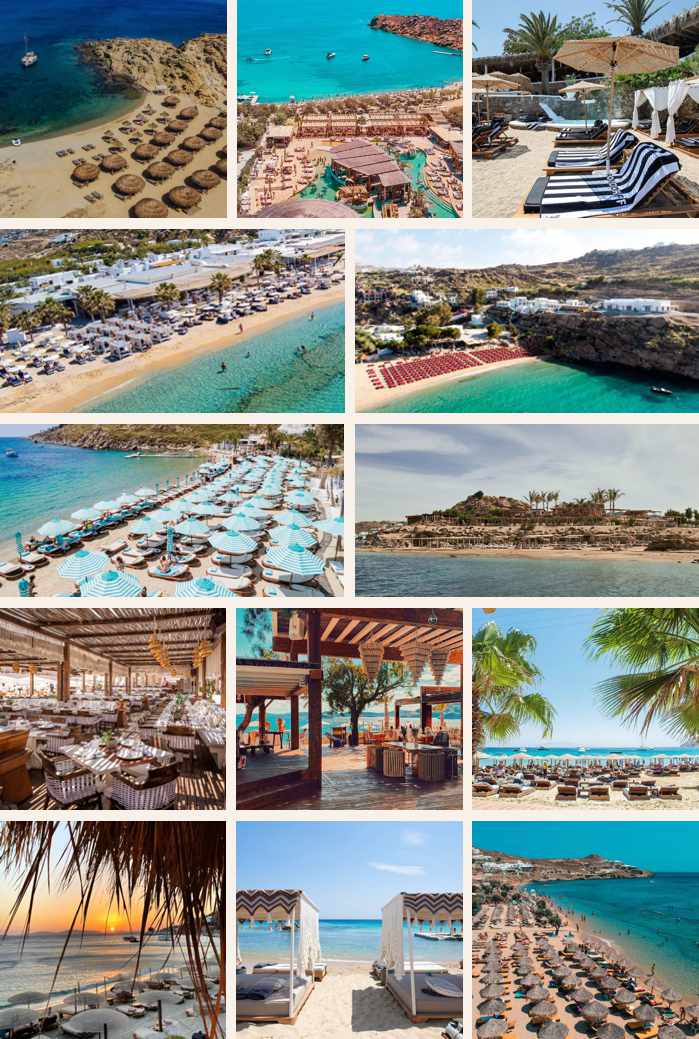 Some of the top beach clubs on Mykonos include, from top left: Alemagou; SantAnna; JackieO' Beach; Tropicana; Super Paradise beach club; Nammos; Scorpios; Principote Mykonos; Pinky Beach; Solymar; Hippie Fish; Kalua; and Paradise beach club.
↓ SCROLL DOWN TO VIEW SUMMER EVENT LISTINGS FOR MYKONOS BEACH CLUBS AND BARS ↓
— Updated on June 28 —
What's new this year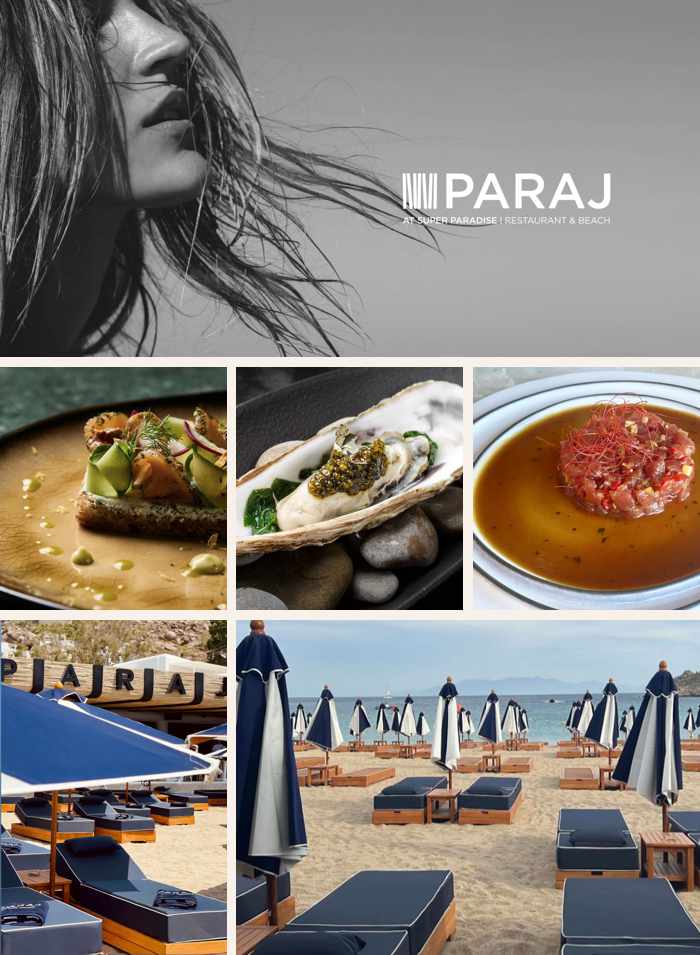 Paraj is a chic new arrival at Super Paradise beach. Paraj includes a bar, a Mediterranean-Greek fine dining restaurant, and a fashion boutique. Opening day was May 7.
______________________________
Ftelia Pacha Mykonos  is a new restaurant, bar, lounge and beach venue that opened June 1 at Ftelia beach. It's the latest project of The Destino Pacha hospitality group, which last year opened  the Destino Pacha Mykonos Hotel near Agios Stefanos beach, and the Lio Mykonos live cabaret restaurant in Mykonos Town.  Offering an "open beach experience," Ftelia beach club will offer daily entertainment by top-tier international DJs from June 10 to September 18.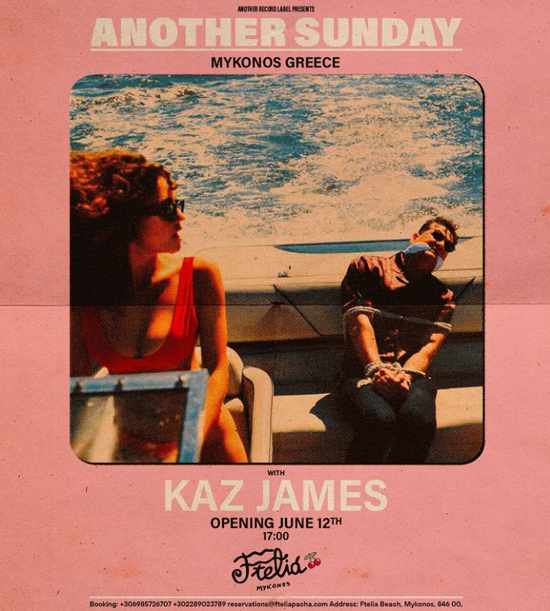 Kaz James will kick off his "Another Sunday" summer residency at the new Ftelia Pacha Mykonos beach club with an opening party on June 12. It will be the first of his 13 scheduled Sunday shows at the club for 2022.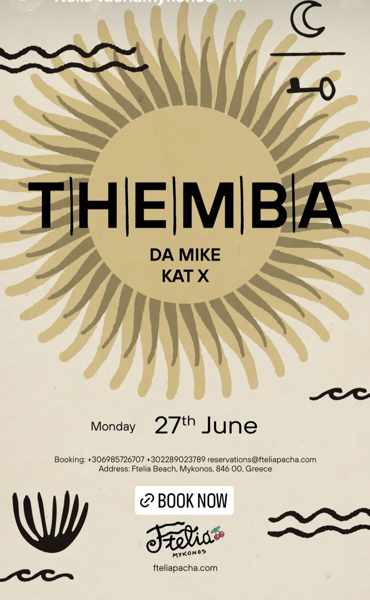 Themba is the feature DJ playing at Ftelia Pacha on Monday June 27. The club's resident DJs Da Mike and Kat X also will be playing for this event.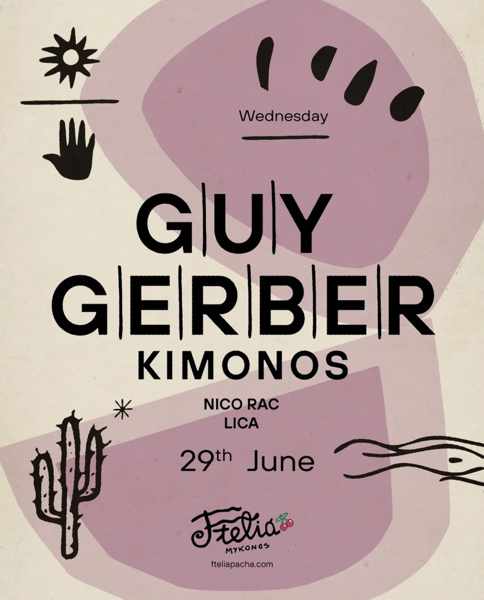 Guy Gerber leads the DJ lineup for the June 29 party at Ftelia Pacha. Also playing for this event are Kimonos, Nico Rac and Lica.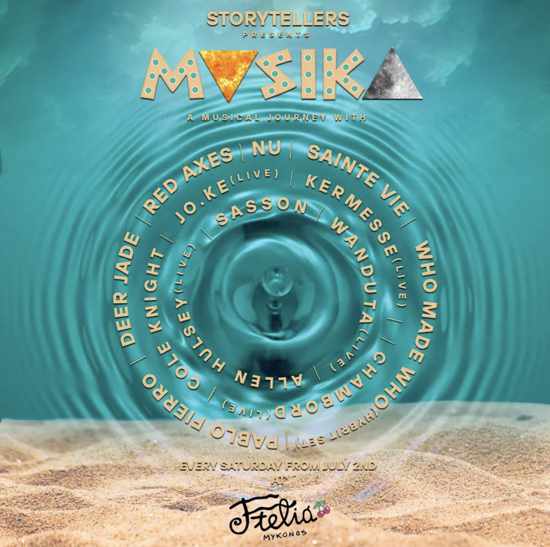 Every Saturday starting July 2, Ftelia Pacha will host MUSIKA, "an immersive musical experience" presented by Storytellers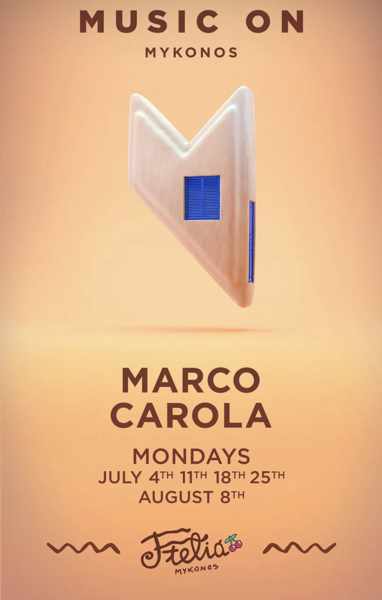 Every Monday from July 4 to August 8, Ftelia will host DJ Marco Carola for his Music on Mykonos series of parties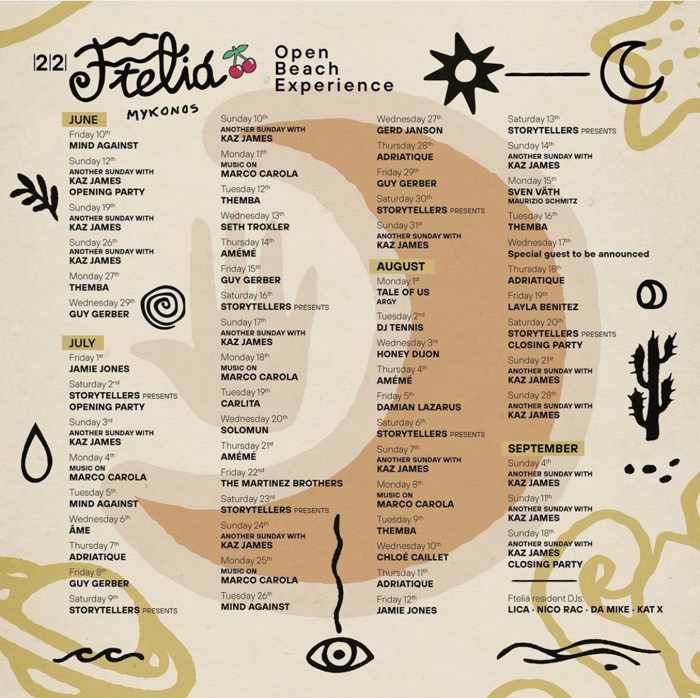 This is the full summer DJ entertainment schedule for Ftelia Pacha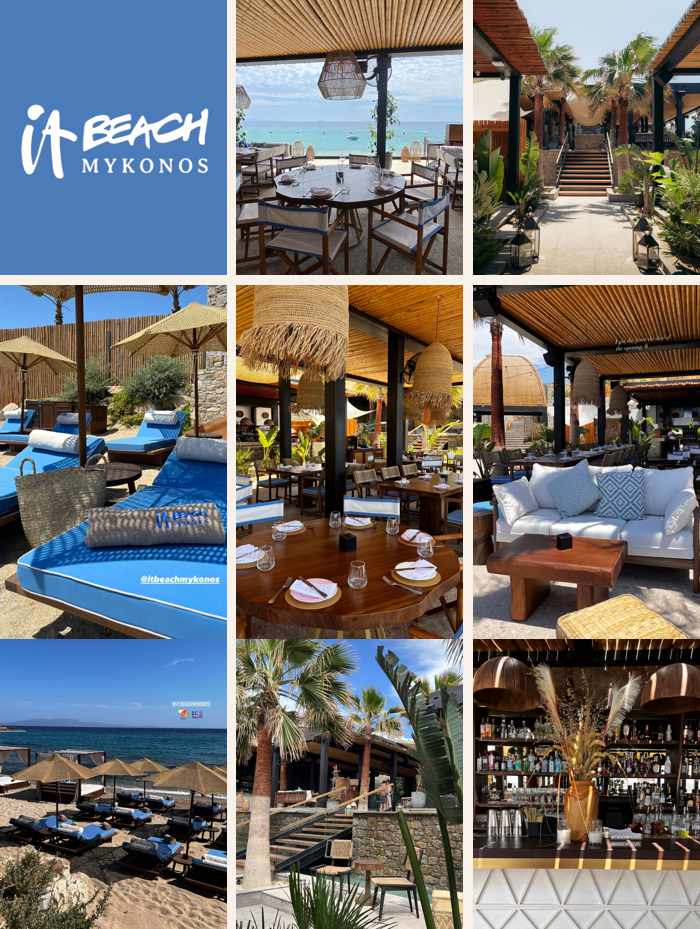 Friday June 10 was opening day for the new IT Beach Mykonos restaurant, bar and beach club at Paradise beach. The "open fire" beach restaurant,  designed in collaboration with Chef Alexandros Gkoutsi, will host a variety of music acts for its schedule of summer parties and special events.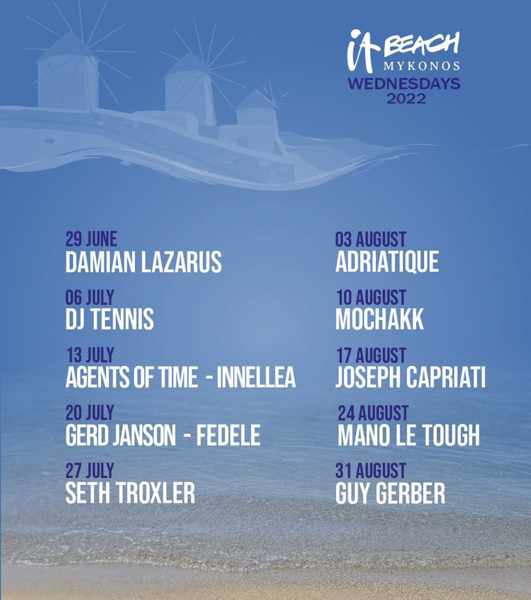 Starting on June 29, IT Beach Mykonos restaurant and bar at Paradise beach will launch a series of parties that will take place every Wednesday until the end of August, with a roster of international DJs on the decks.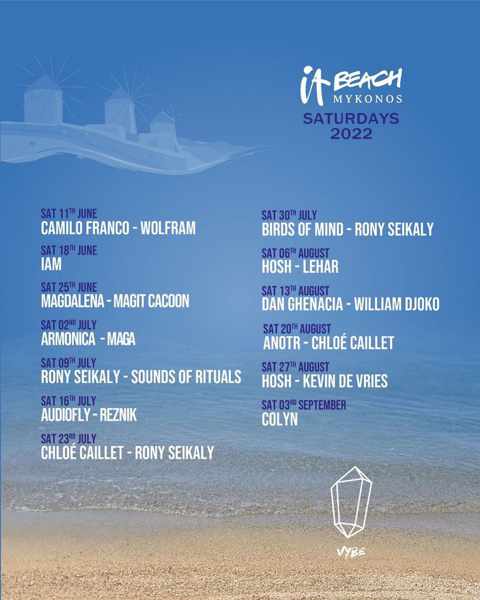 This is the calendar of party events that ITBeach will hold on Saturdays during this summer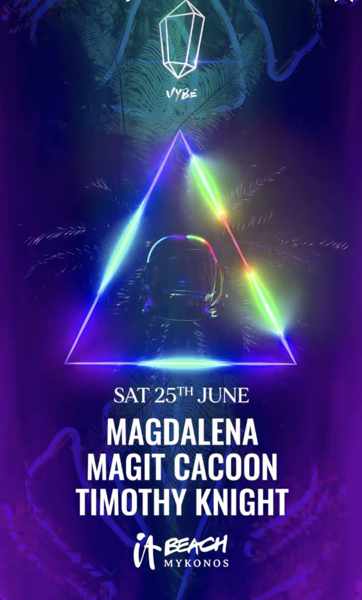 Magdalena, Magit Cacoon and Timothy Knight are in the entertainment lineup at ITBeach on Saturday June 25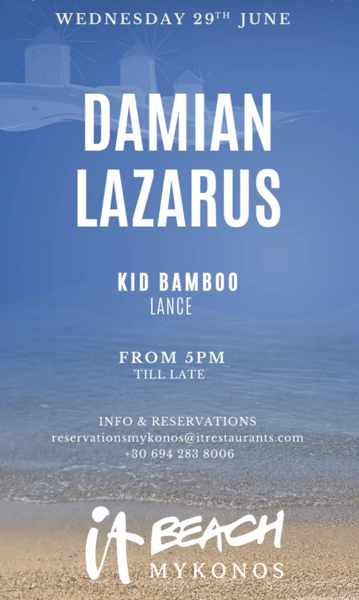 The June 29 DJ lineup at ITBeach will include Damian Lazarus, Kid Bamboo and Lance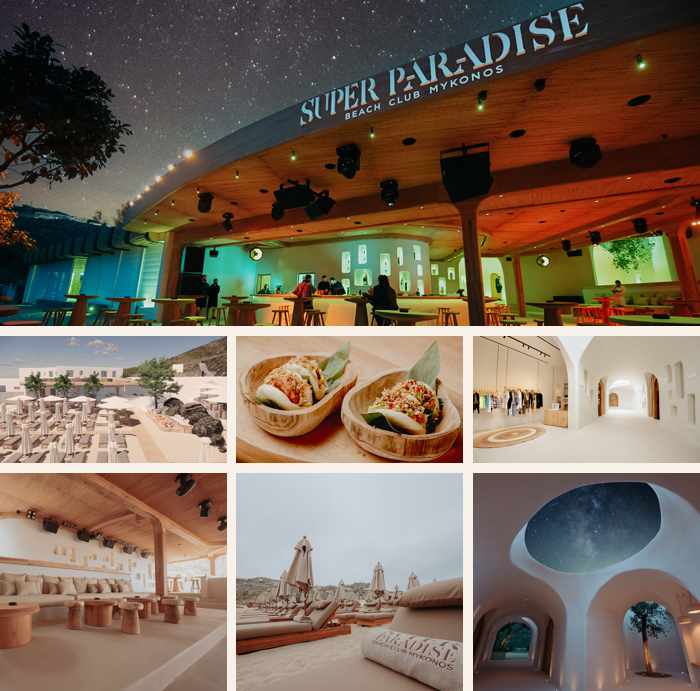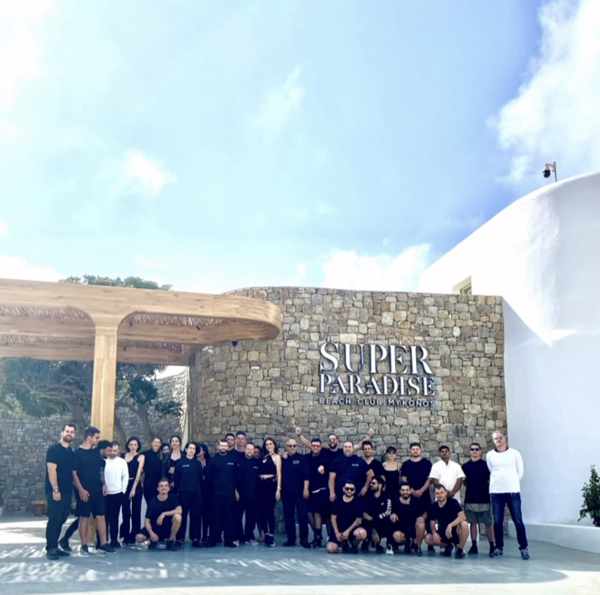 It's not new, of course —  Super Paradise Beach Club has been a legendary Mykonos beach and party institution since 1971. But for 2022, the club essentially is a like-new place:  it has been completely redesigned and rebuilt with a more sophisticated and contemporary aesthetic and atmosphere. May 1 was  opening day for the freshly "renewed" club.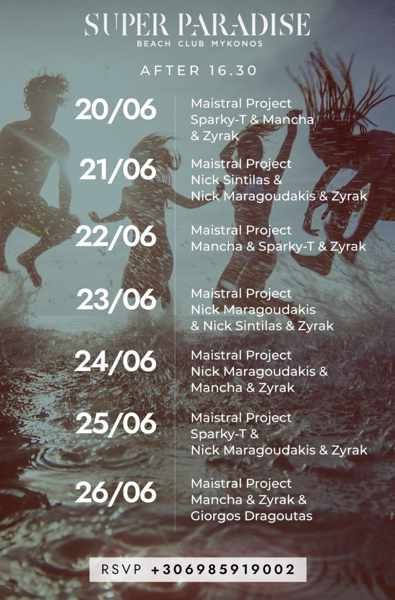 This is the DJ lineup and entertainment schedule for the week of June 20 to 26 at Super Paradise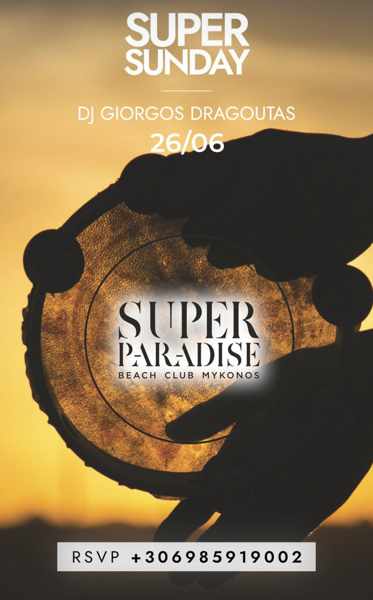 DJ Giorgos Dragoutas will be playing for the June 26 Super Sundays party at Super Paradise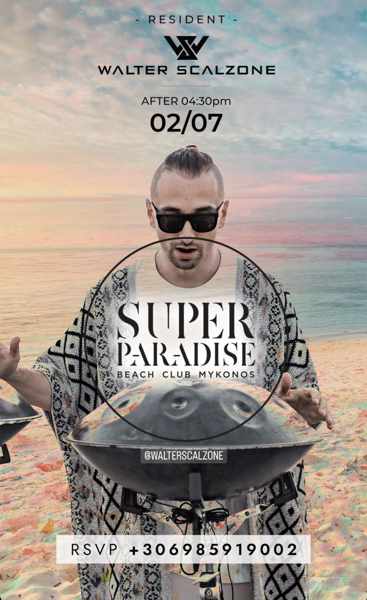 Percussionist Walter Scalzone entertains at Super Paradise on July 2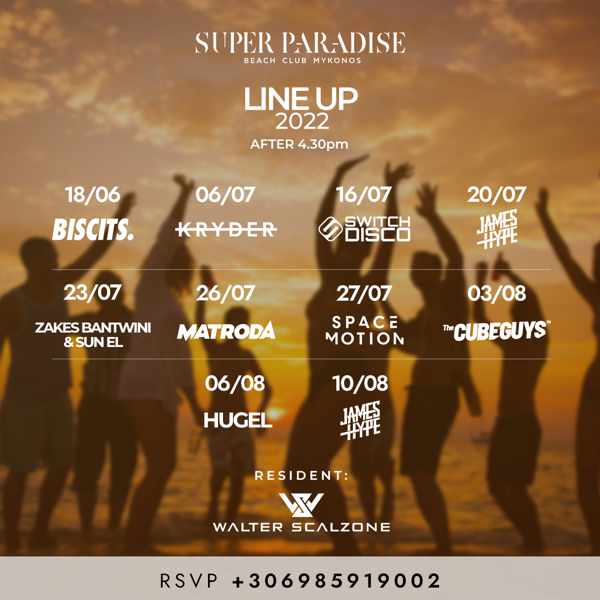 This is a calendar of special party events to be held this summer at Super Paradise. More events are expected to be announced soon.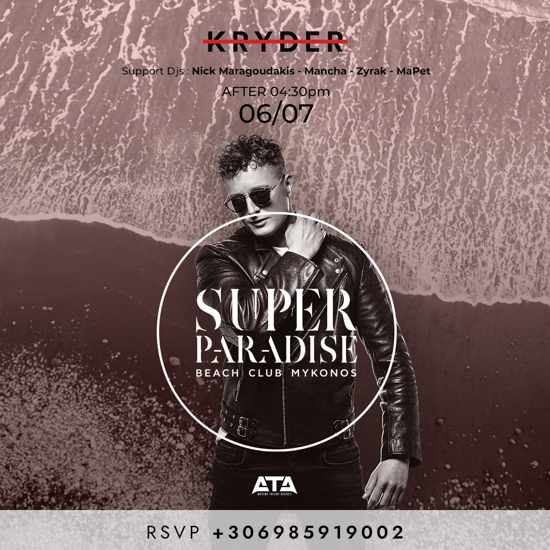 Kryder is the featured artist performing at Super Paradise on July 6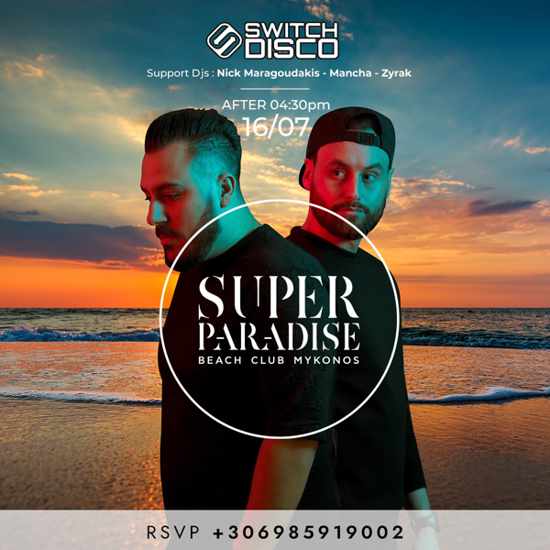 Super Paradise presents Switch Disco on July 16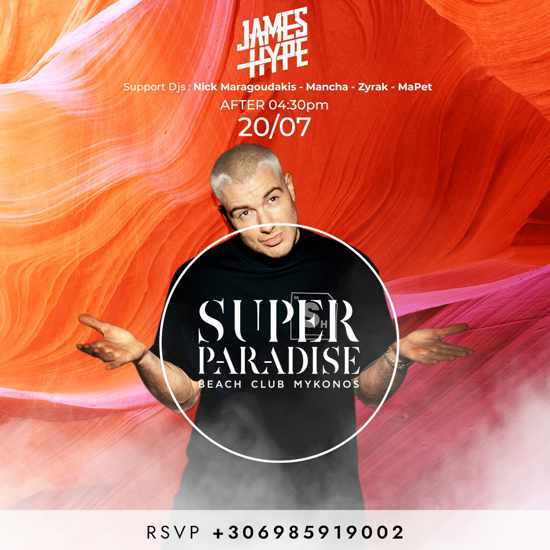 James Hype plays at Super Paradise on July 20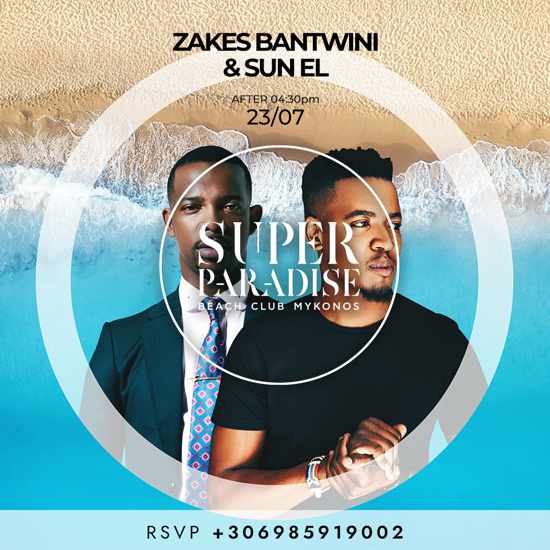 Super Paradise presents Zakes Bantwini and Sun El on July 23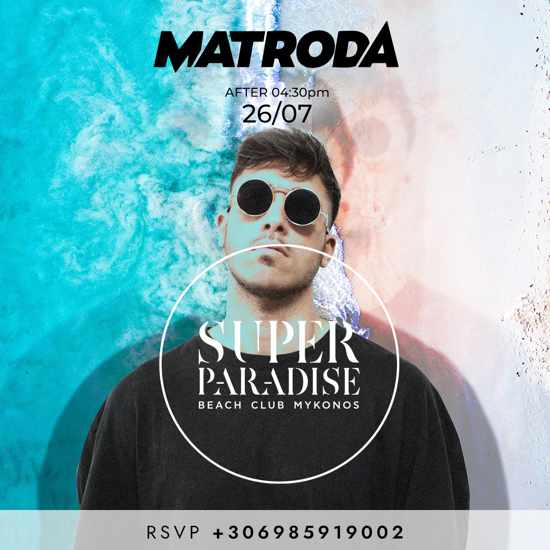 Matroda plays for the July 26 party at Super Paradise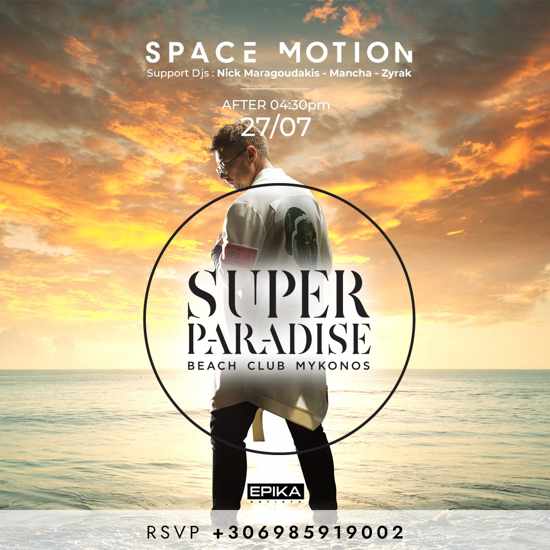 Super Paradise presents Space Motion on July 27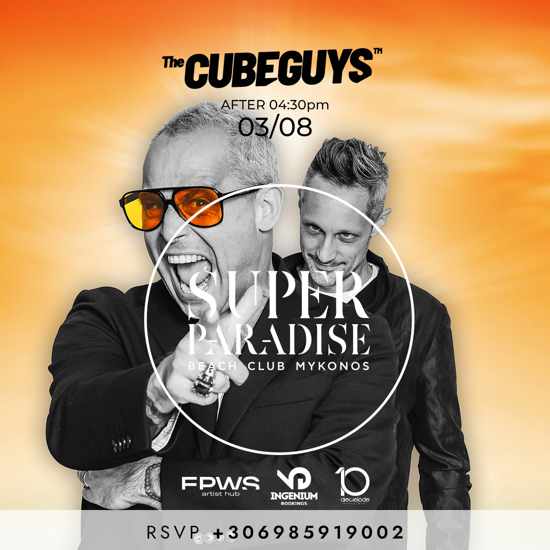 The Cube Guys headline the August 3 party at Super Paradise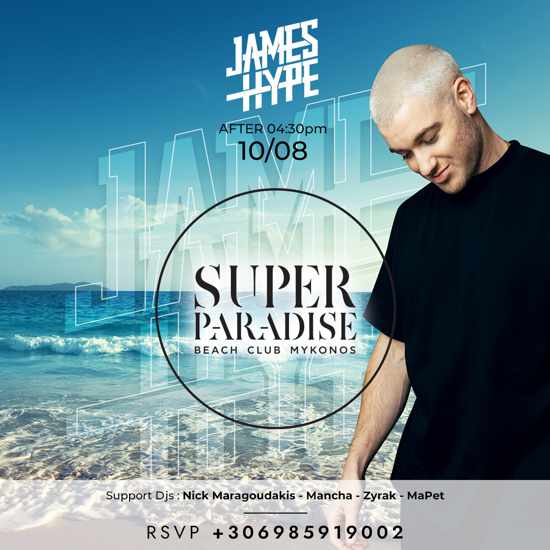 James Hype returns to Super Paradise on August 10
Beach bar & club opening dates & upcoming summer events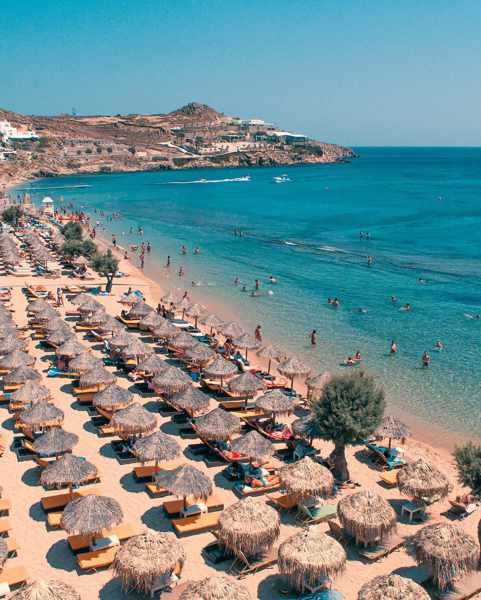 Paradise Beach Club opened on April 9
Principote club at Panormos beach opened on April 20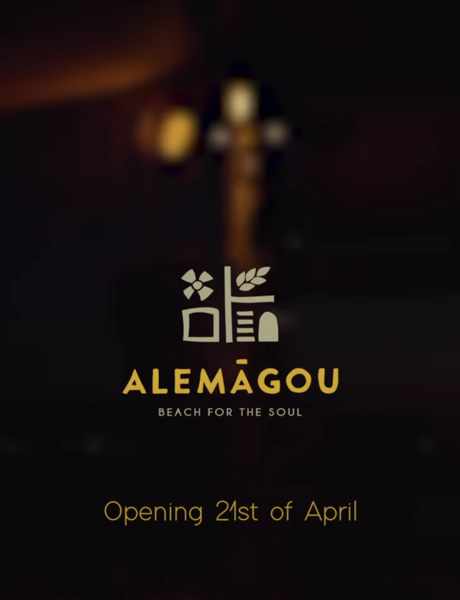 Alemagou beach club at Ftelia started its season on April 21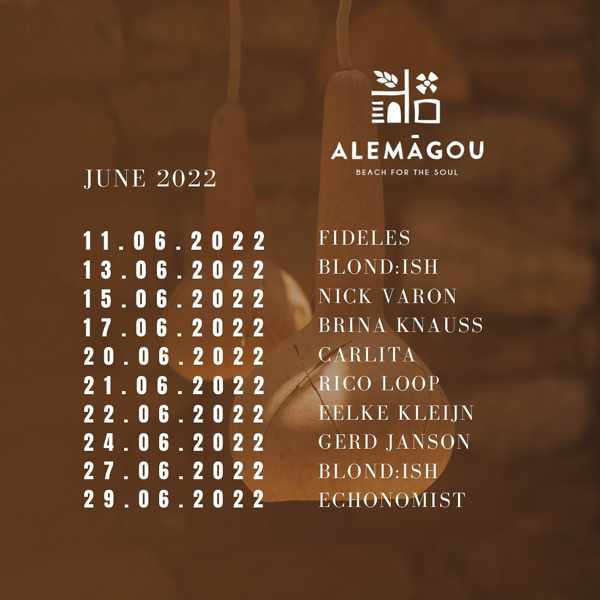 This is Alemagou's DJ lineup for the rest of June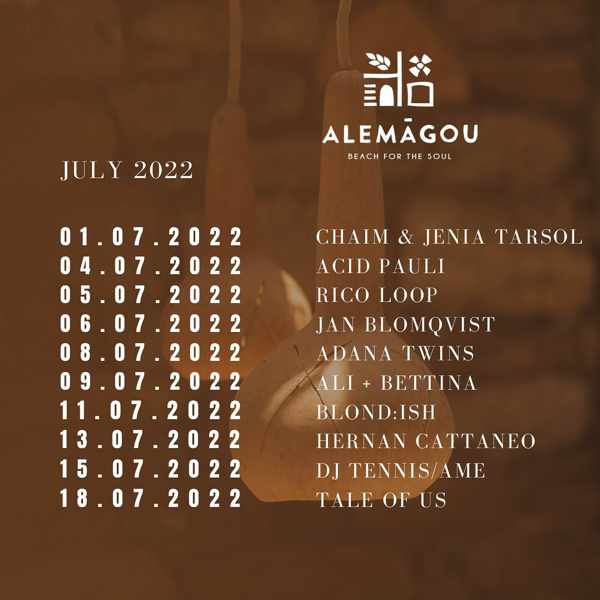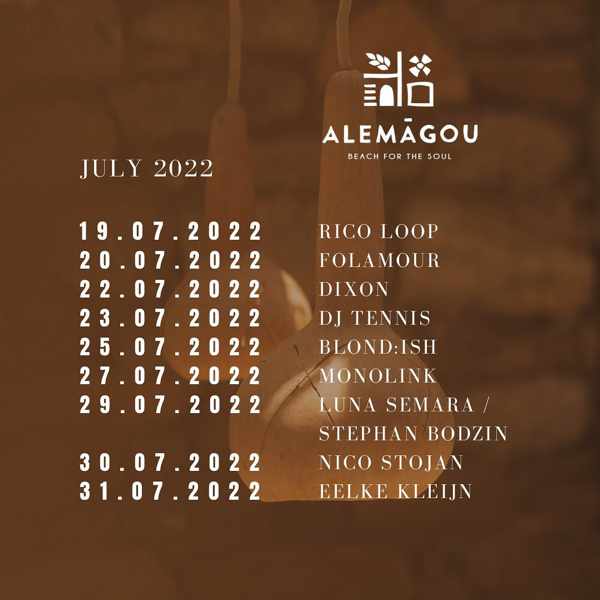 This is the DJ lineup at Alemagou for the month of July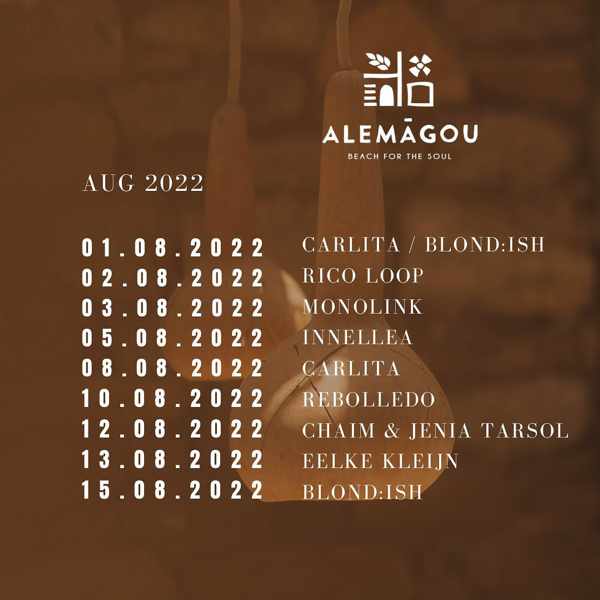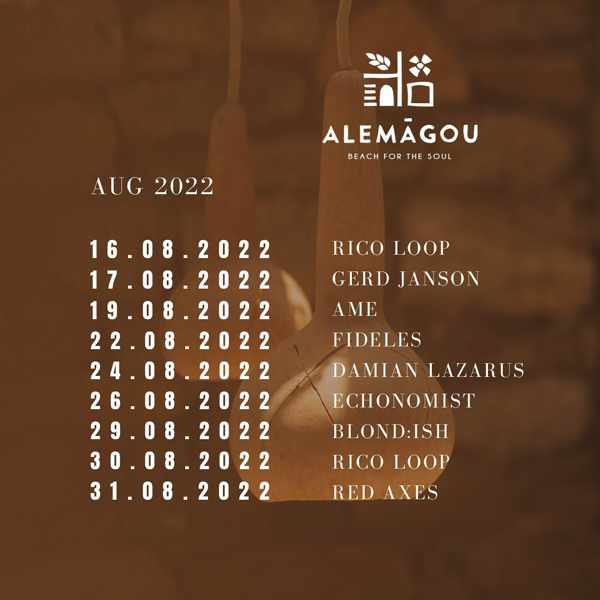 This is the August DJ schedule for Alemagou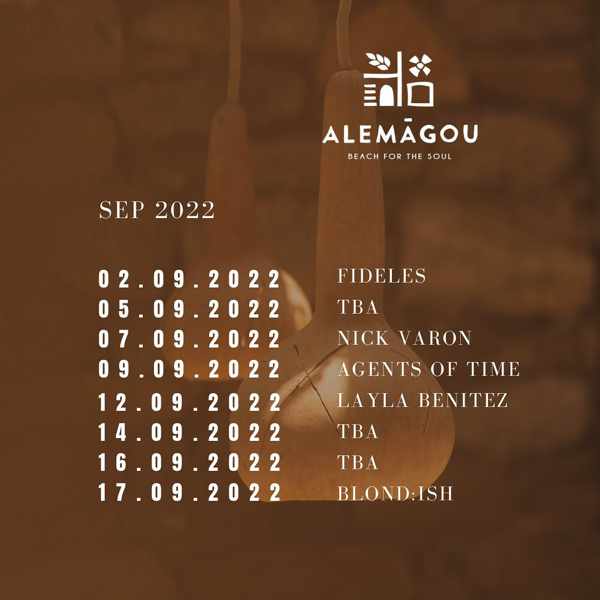 And this is Alemagou's DJ schedule for September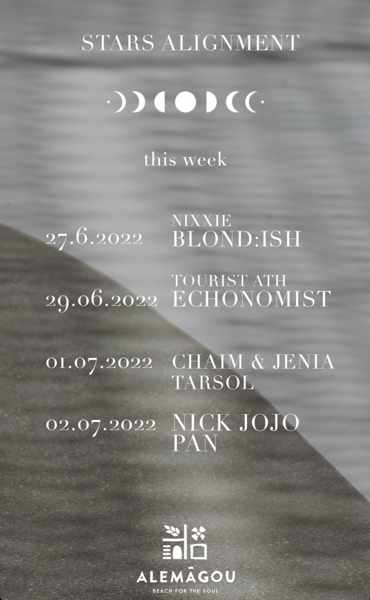 This is Alemagou's DJ calendar for June 27 to July 2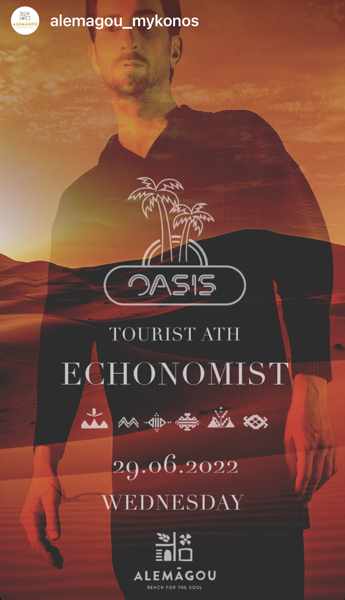 The DJ lineup for the June 29 Oasis party at Alemagou features Echonomist and Tourist ATH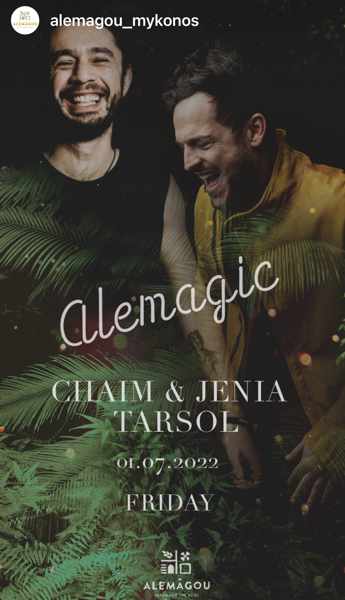 Chaim and Jenia Tarsol play for the Alemagic party at Alemagou on Friday July 1
April 29 was opening day for Paraga Cafe at Paraga beach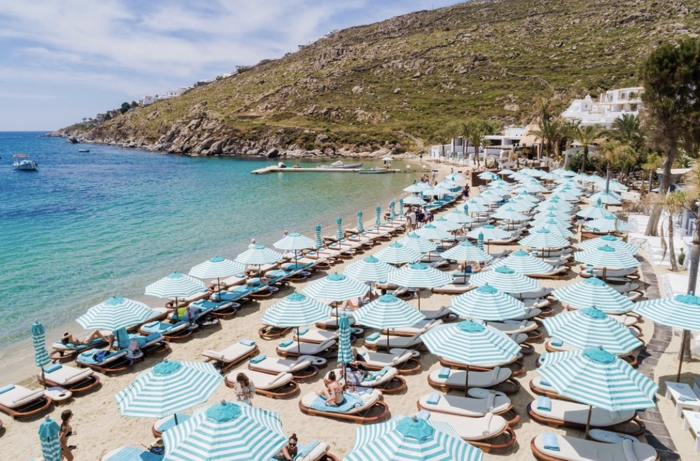 The world-famous Nammos beach club returned on April 29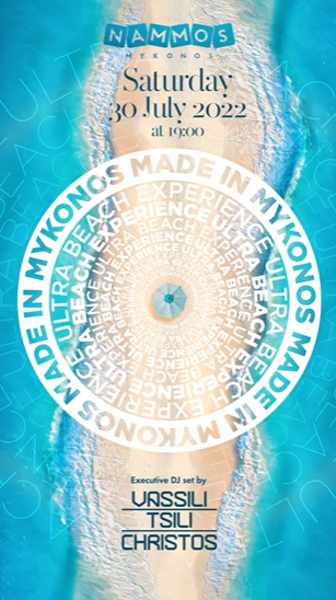 After a hiatus due to gathering restrictions imposed to control the Covid pandemic, the world-famous Made in Mykonos beach party returns to Nammos this summer.  Featuring a special music set by DJ Vassili Tsili Christos, this year's Made in Mykonos "ultra beach experience" will take place on Saturday July 30 starting at 7 p.m.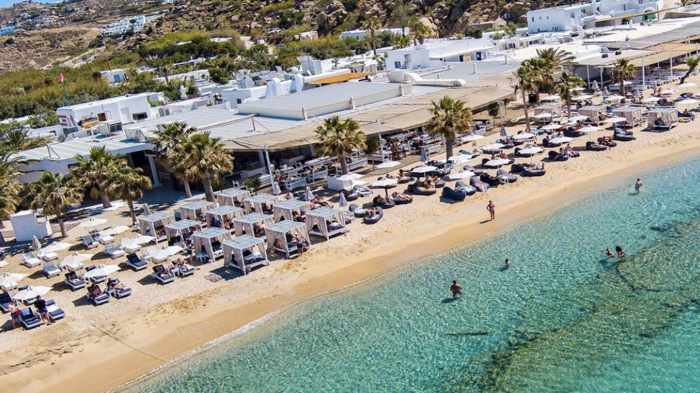 April 30 was opening day for Tropicana beach club & restaurant at Paradise beach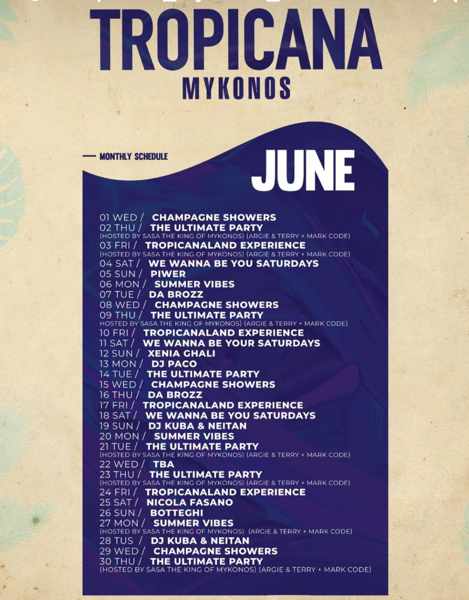 Here's the calendar of party and DJ events taking place in June at Tropicana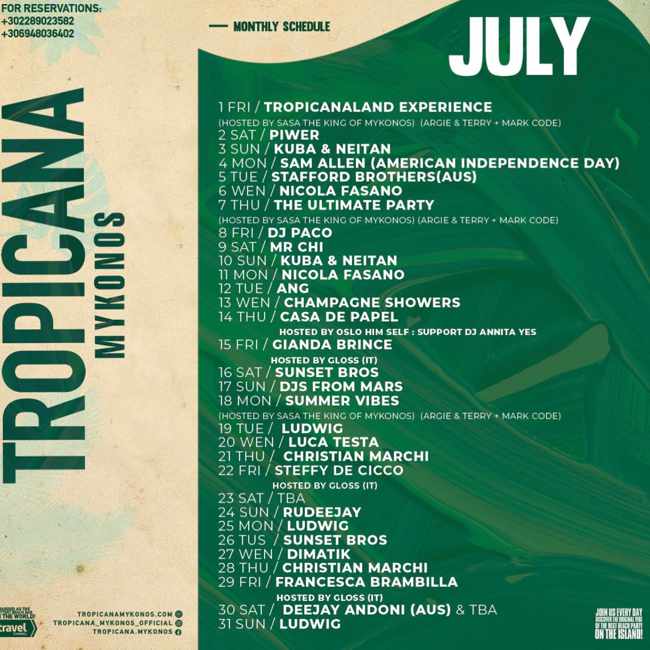 This is Tropicana's calendar of events for July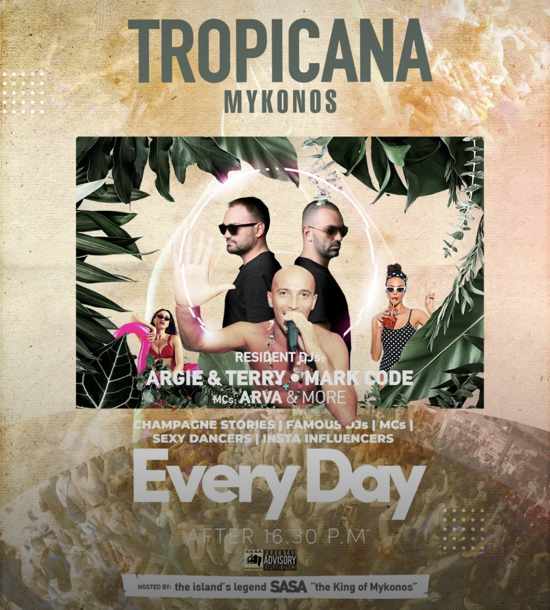 Beach parties take place every day at Tropicana, starting at 4:30 p.m.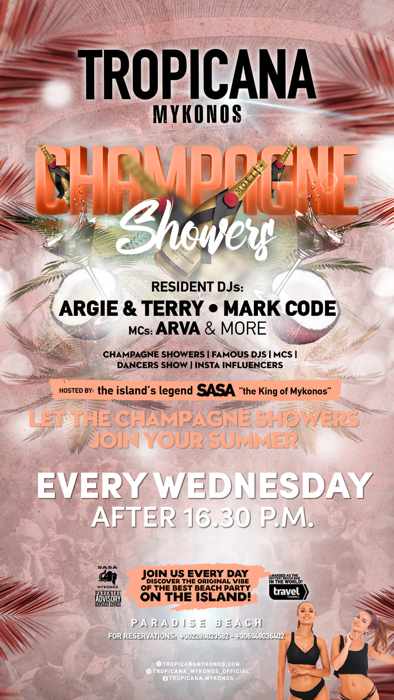 Tropicana beach club throws champagne showers parties every Wednesday after 4:30 p.m.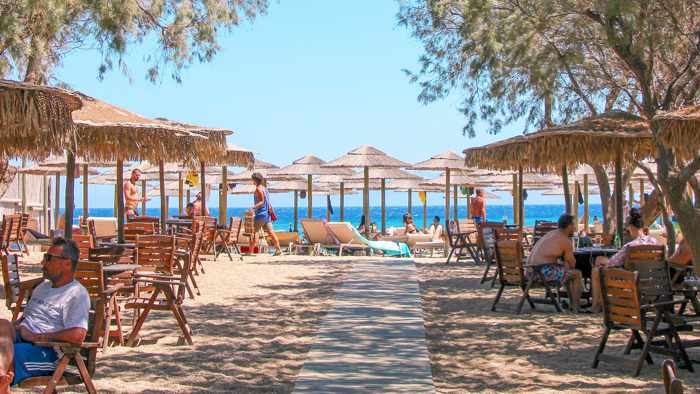 May 1 was opening day for Agrari Beach Bar at Agrari beach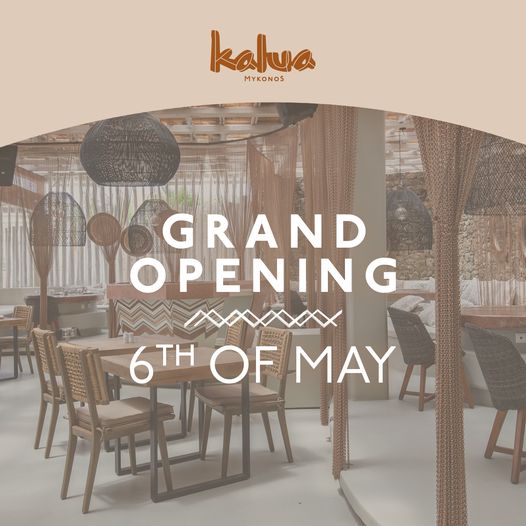 May 6 was opening day for Kalua restaurant and bar at Paraga beach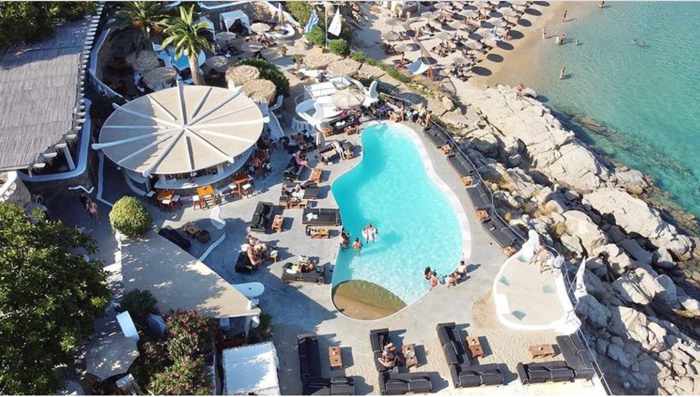 Friday May 6 was season opening day for JackieO' Beach Club at Super Paradise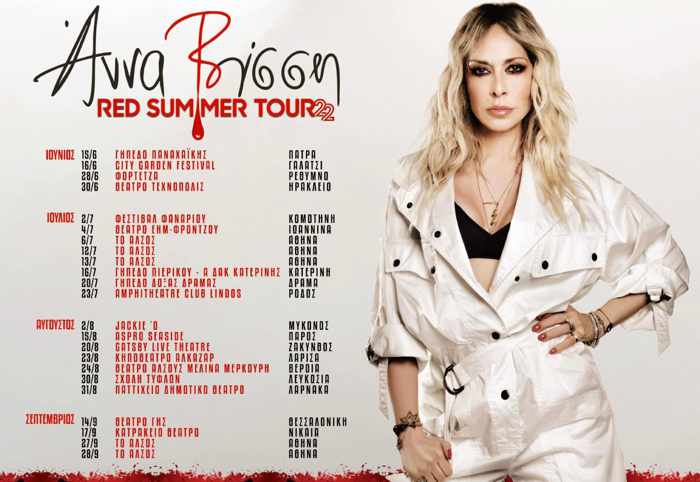 On August 2, Greek pop music superstar Anna Vissi brings her Red Summer Tour to Mykonos, where she will make her annual appearance at JackieO Beach Club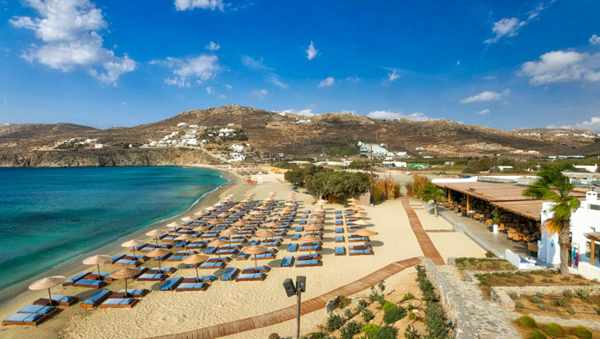 Solymar at Kalo Livadi opened on May 7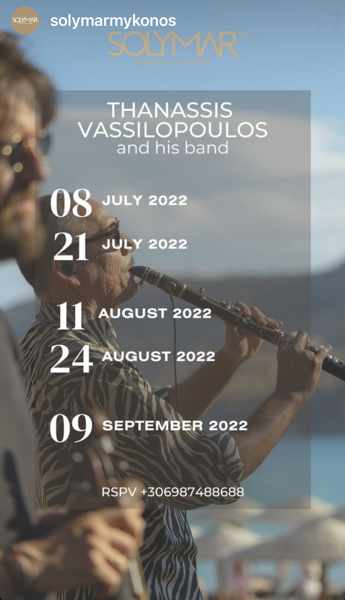 Thanassis Vassilopoulos and his band will be performing at Solymar on eight dates between July 8 and September 9

Scorpios started its season on May 8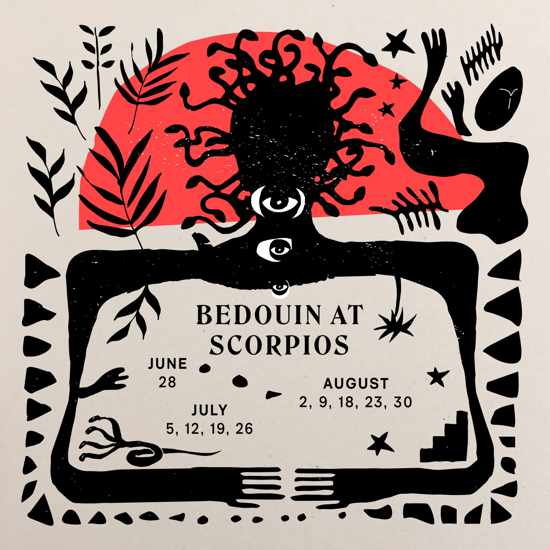 Scorpios has announced that Bedouin will appear at the club for a "10-week stint of beachside experimentation" that begins on June 28. "Their weekly live performances will leave space for improvisation, acting as a sounding board for an upcoming compilation," the club says.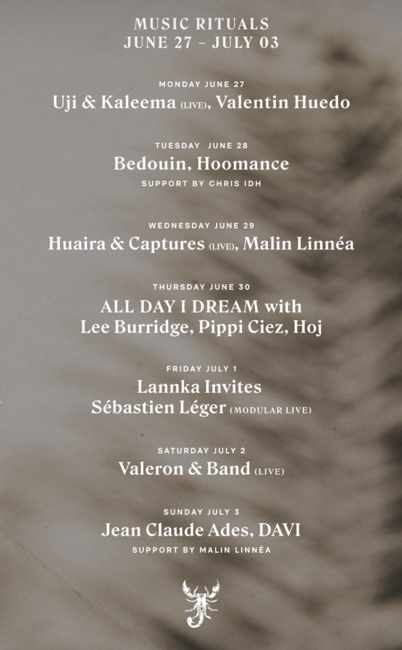 Here is the schedule of music rituals and DJs/performers at Scorpios for the week of June 27 to July 3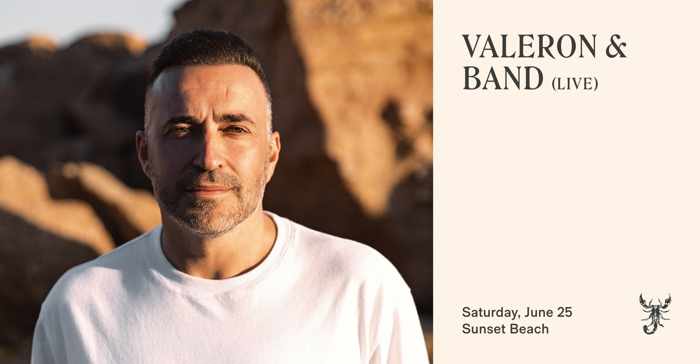 Valeron & Band play their weekly gig at Scorpios on June 25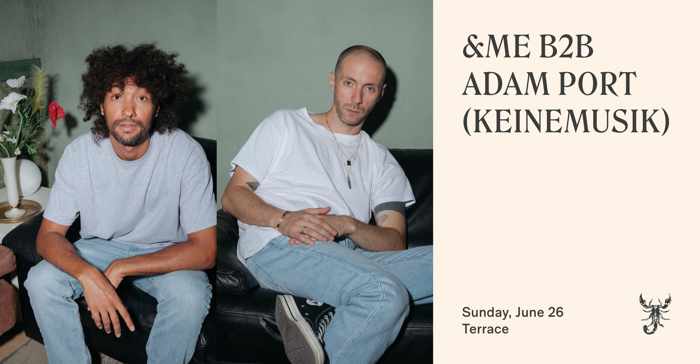 &ME and Adam Port, the founders of Berlin's Keinemusik, will perform at Scorpios on Sunday June 26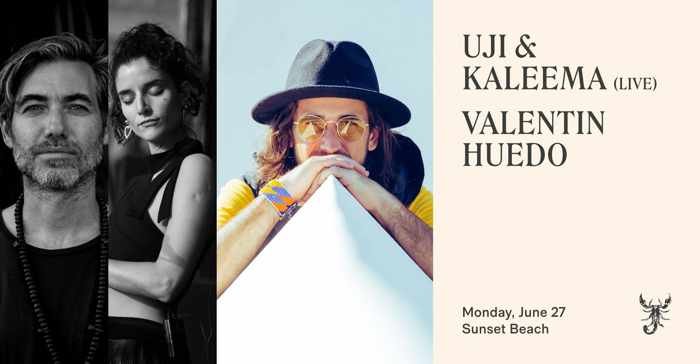 Uji & Kaleema and Valentin Huedo entertain for the Sunset Ritual at Scorpios on June 27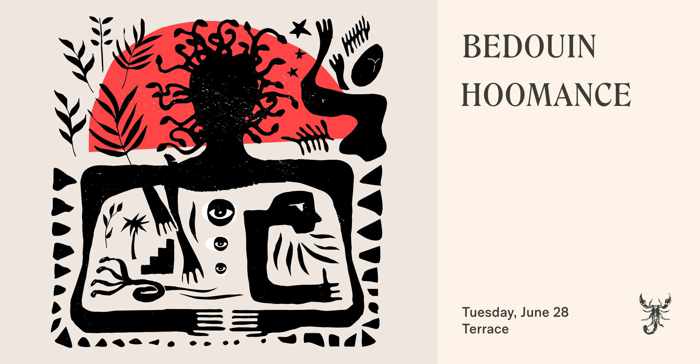 The June 28 entertainment lineup at Scorpios features Bedouin and Hoomane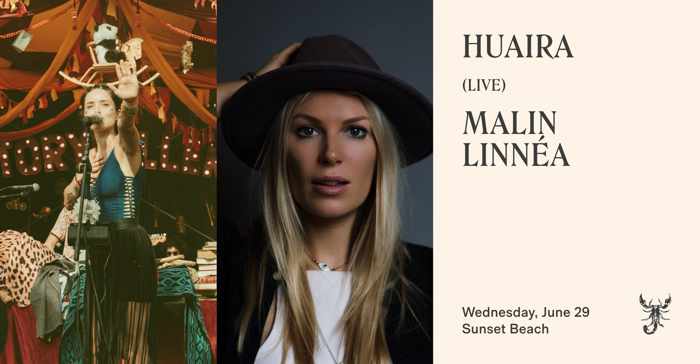 Huaira and Malin Linnea perform at Scorpios on June 29

Lee Burridge, HOJ and  Pippi Ciez will perform for the June 30 All Day I Dream music event at Scorpios

Lee Burridge, Double Touch and Tommy Raffa will entertain for the All Day I Dream music event at Scorpios on July 14

All Day I Dream returns to Scorpios on September 15 with Lee Burridge, Sebastien Leger and Tommy Raffa in the DJ lineup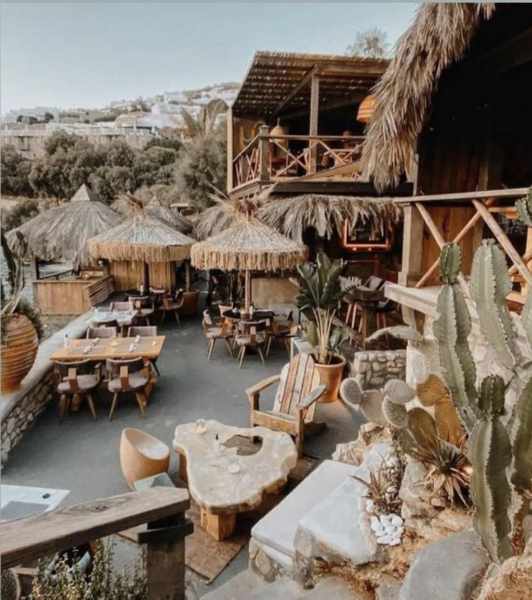 Tiki Mykonos, the waterfront bar and restaurant at the Greco Philia Hotel at Elia beach, opened in early May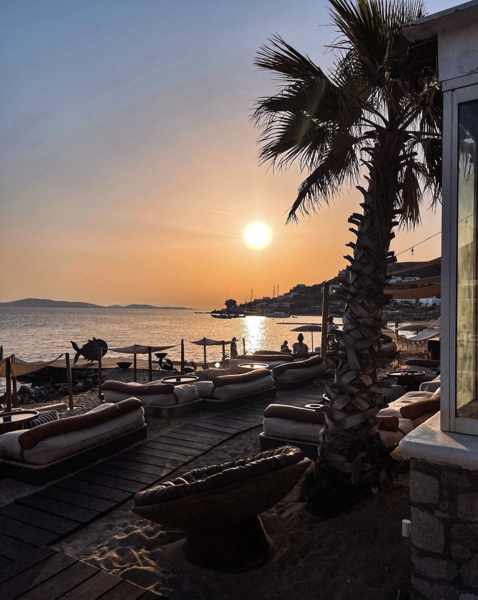 Hippie Fish restaurant and beach club at Agios Ioannis beach opened on Tuesday May 10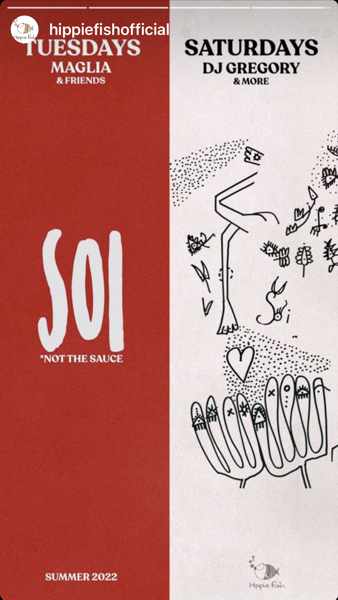 Again this summer, Hippie Fish is hosting twice-weekly SOI parties.  On Tuesdays the parties feature music by Maglia and his friends, while DJ Gregory and others will be on the decks for the Saturday events.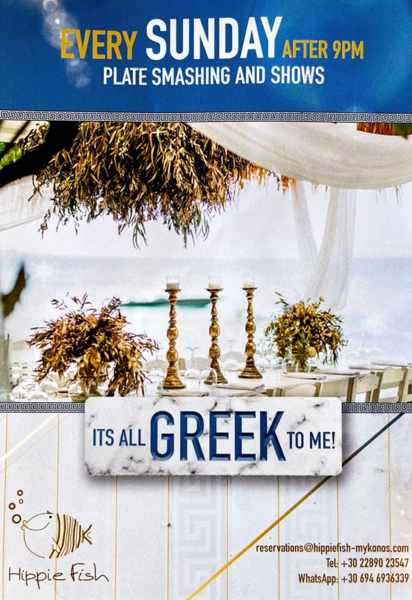 Hippie Fish throws a Greek Night party every Sunday at 9 p.m.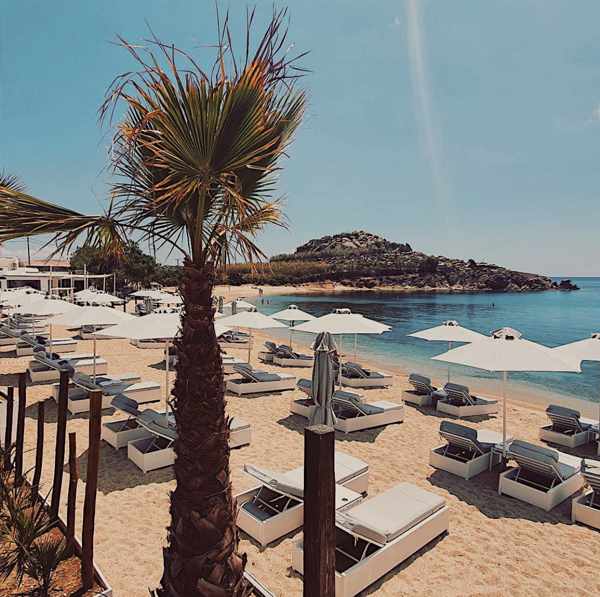 Pinky Beach restaurant and beach club at Agia Anna-Paraga beach opened May 12
 For the second season in a row, Pinky Beach will host the Bordello Mykonos series of parties featuring dinner, live entertainment shows and DJ sets. The events are geared primarily to the large legion of Italian visitors s who flock to Mykonos for their holidays each summer.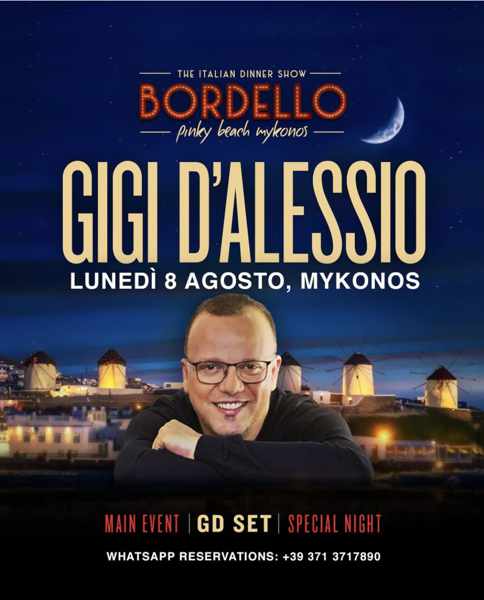 Italian singer-songwriter Gigi D'Alessio will perform for the Bordello Mykonos dinner show and party at Pinky Beach Club on August 8
SantAnna beach club at Paraga beach opened on Monday May 16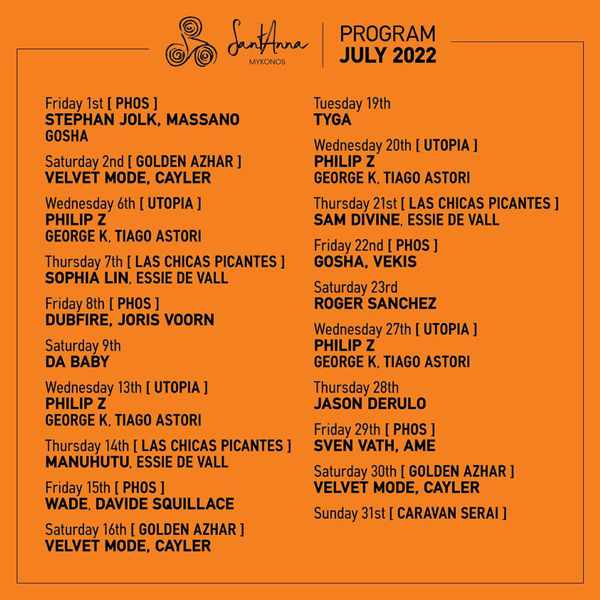 This is the July entertainment program at SantAnna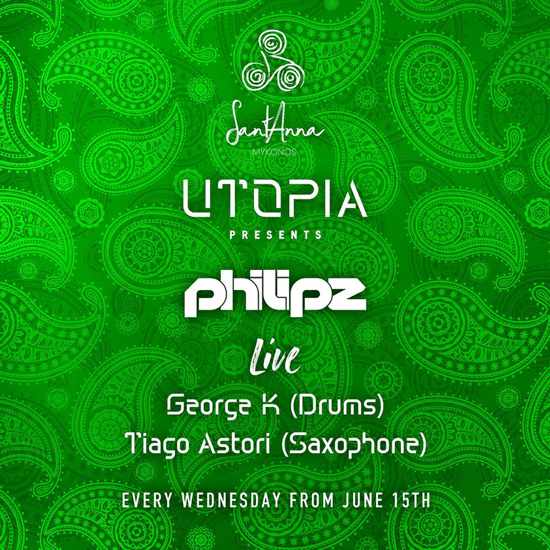 Every Wednesday  SantAnna hosts the Utopia party featuring music by DJ Philip Z with live performances by George K on drums and Tiago Astori on Saxophone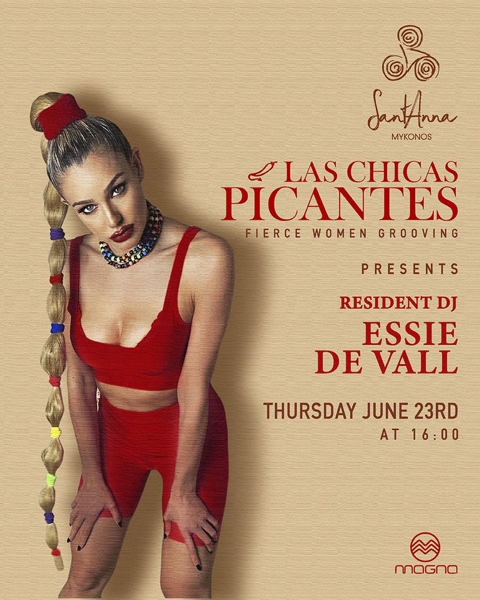 On Thursday June 23, Las Chicas Picantes presents DJ Essie De Vall at SantAnna beach club. The party starts at 4 p.m.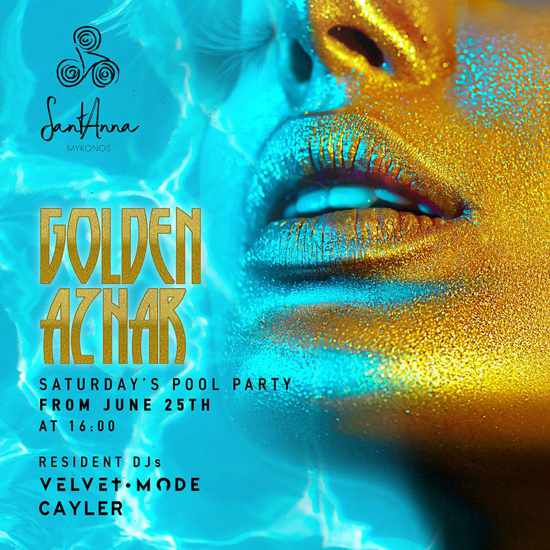 On June 25, SantAnna beach club will kick off Golden Azhar, a weekly series of pool parties featuring music by the club's resident DJs, Velvet Mode and Cayler. The parties will take place every Saturday starting at 4 p.m.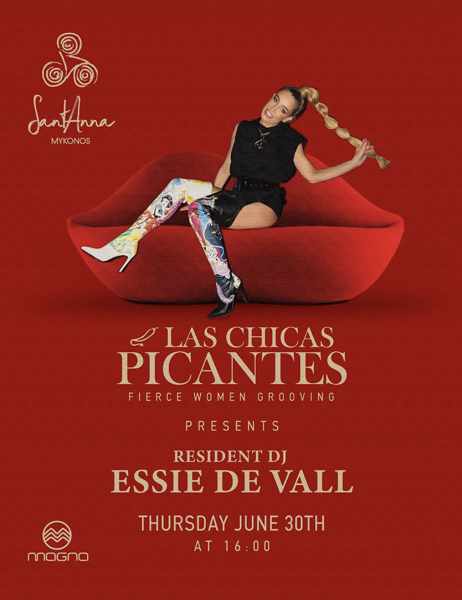 DJ Essie De Vall will be on the decks at SantAnna on June 30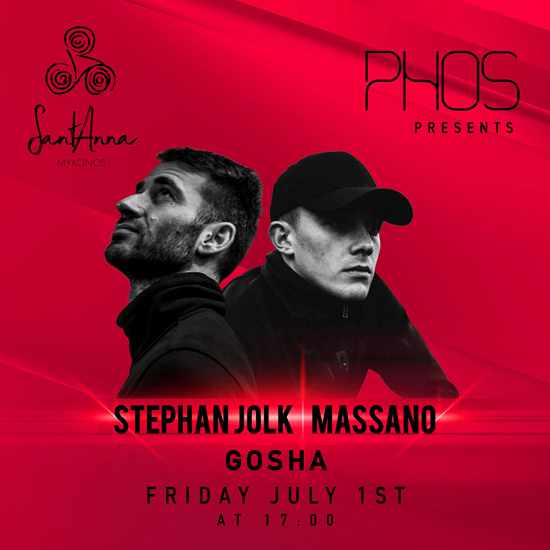 Stephan Jolk, Massano and Gosha bring their minimal techno beats to SantAnna beach club on Friday July 1
On Thursday July 7, DJs Sophia Lin and Essie De Vall will play for the Las Chicas Picantes event at SantAnna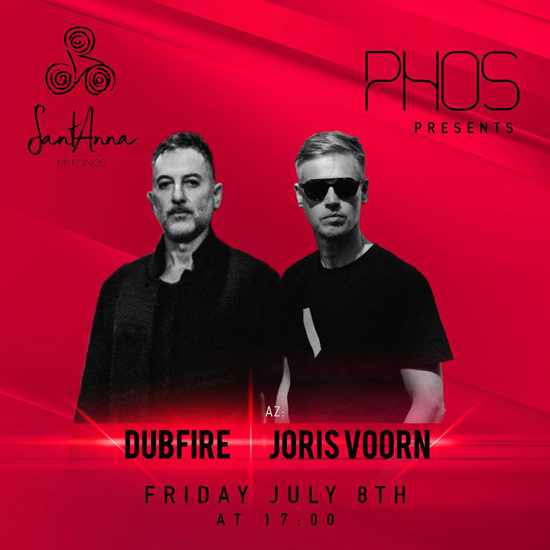 Dubfire and Joris Voorn will perform for the Phos party at SantAnna on July 8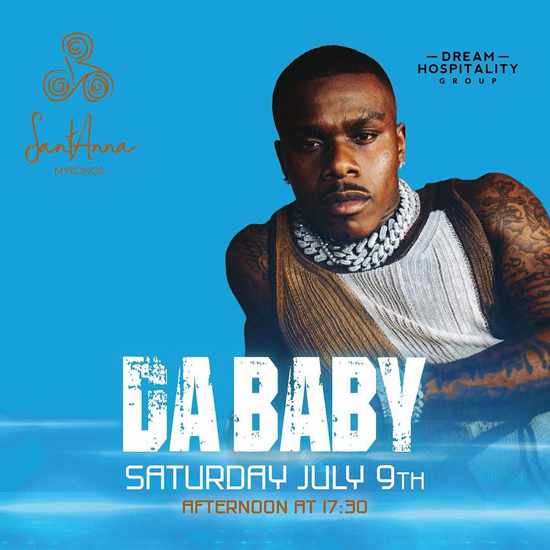 DaBaby will perform at SantAnna on Saturday July 9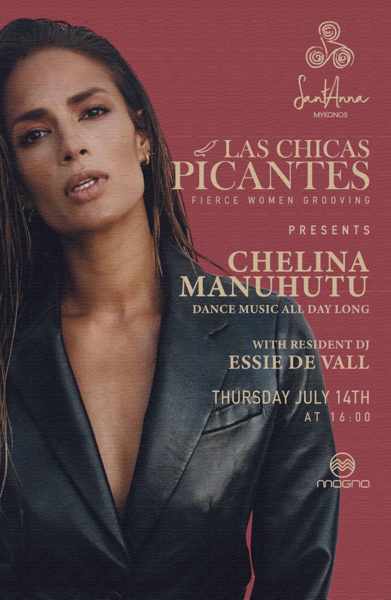 The Thursday July 14 Las Chicas Picantes party at SantAnna will feature music by DJs Chelina Manuhutu and Essie De Vall
Wade will perform at SantAnna for the Phos party on July 15
Davide Squillace also will be playing for the Phos event at SantAnna on July 15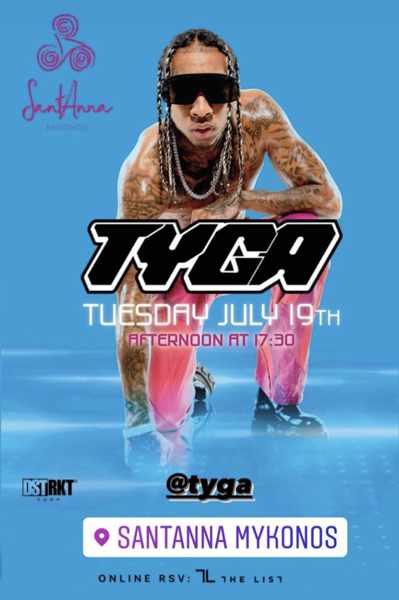 Tyga will perform at SantAnna on Tuesday July 19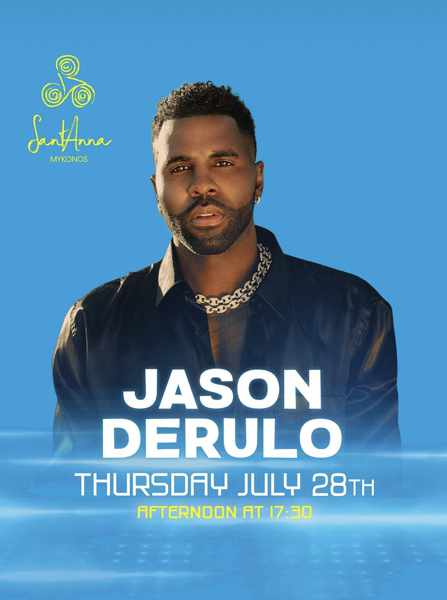 Multi-award winning American singer-songwriter Jason Derulo will perform at SantAnna on Thursday July 28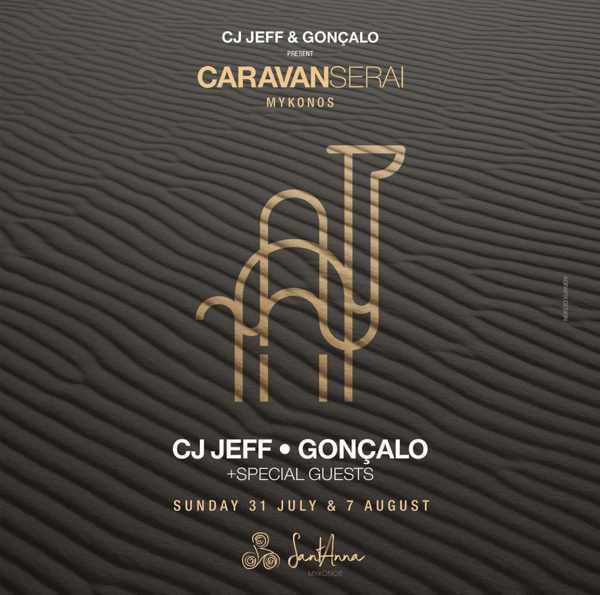 Caravan Serai will be hosting special party events at SantAnna beach club on July 31 and August 7, featuring music by CJ Jeff, Gonçalo and other international DJs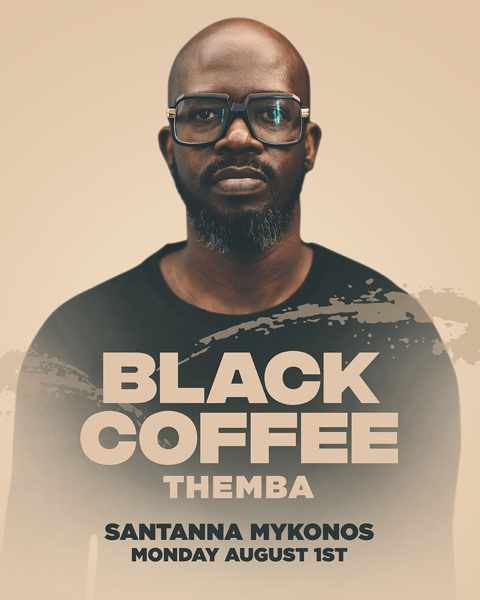 DJs Black Coffee and Themba will be spinning at SantAnna on August 1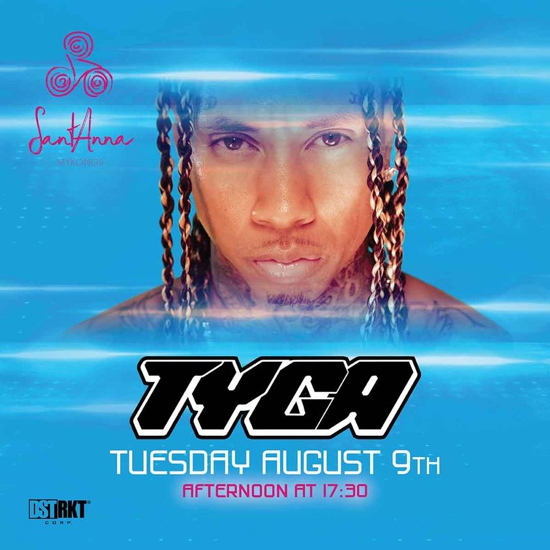 On Tuesday August 9, Tyga returns to SantAnna for his second live perforamnce at the club this summer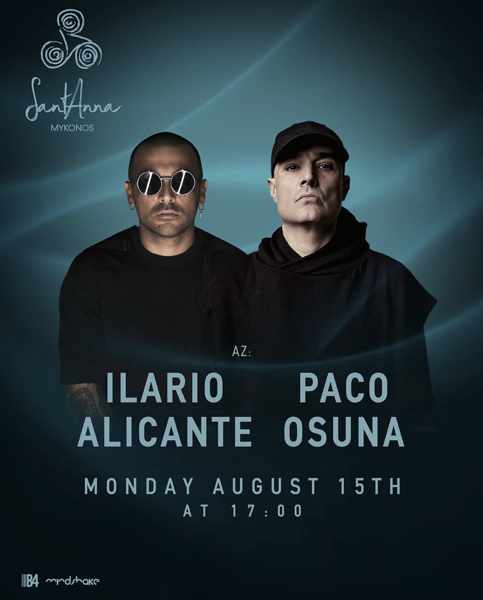 SantAnna beach club presents DJs Ilario Alicante and Paco Osuna on Monday August 15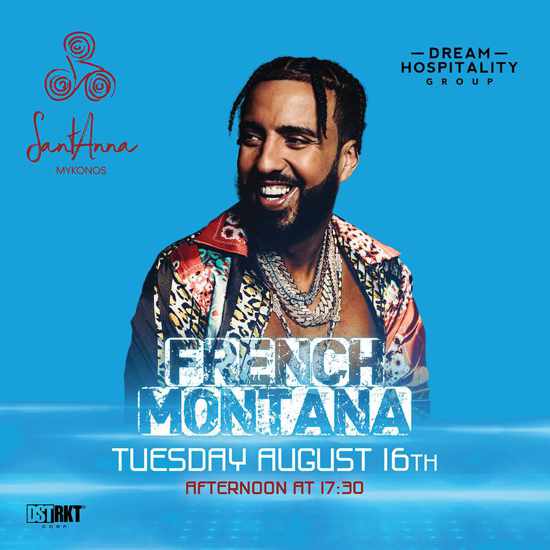 SantAnna beach club presents French Montana on August 16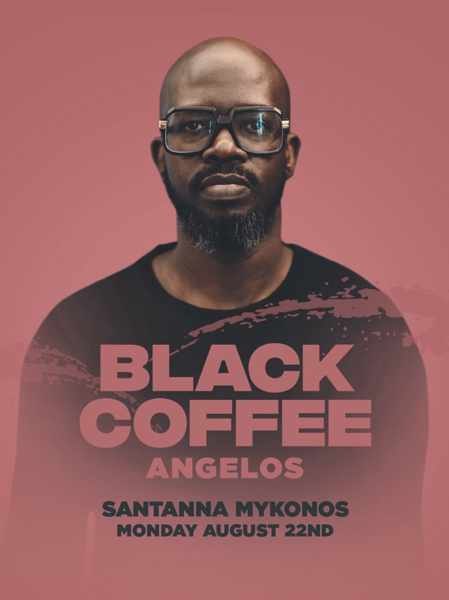 Black Coffee returns to SantAnna on Monday August 2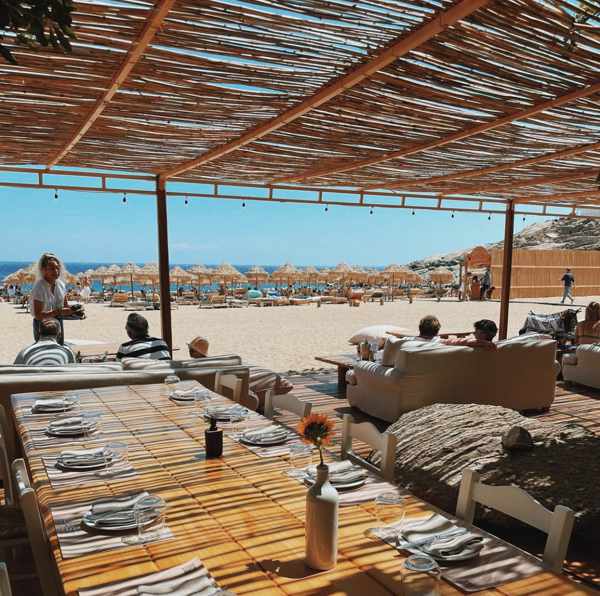 Liasti restaurant, bar and beach club at Lia beach opened May 18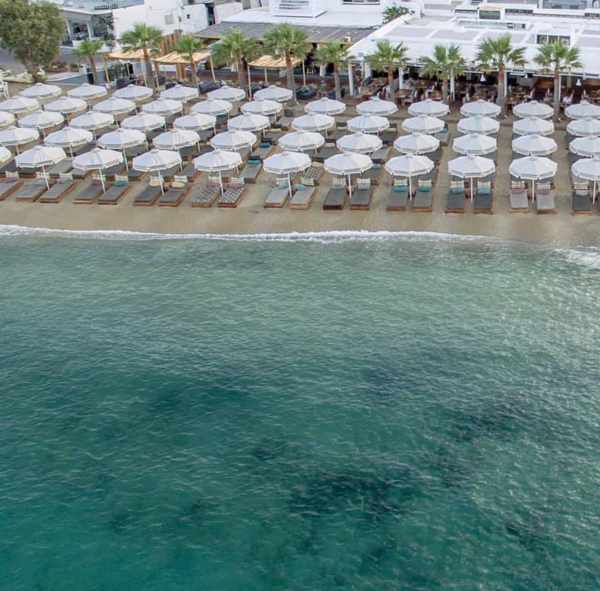 May 19 was opening day for Pasaji, the restaurant, shisha lounge and beach bar complex at Ornos beach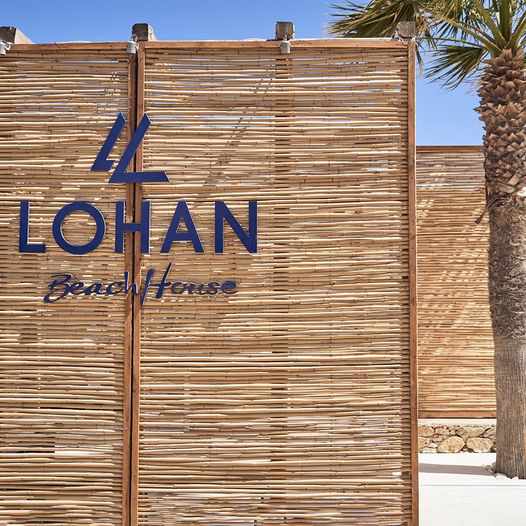 May 26 was opening day for Lohan Beach House at Kalo Livadi
Sueno Pool Bar at Paraga beach started its 2022 season in late May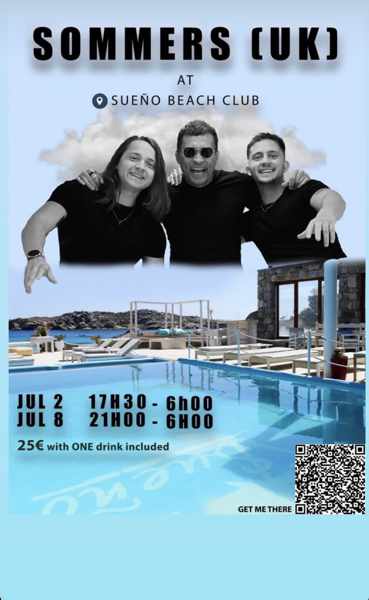 Sommers [UK] have been on Mykonos this summer to check out and collaborate with local DJs. In July, they will be playing two gigs at Sueno — first on July 2, and again on July 8.