July parties, DJ shows and special entertainment events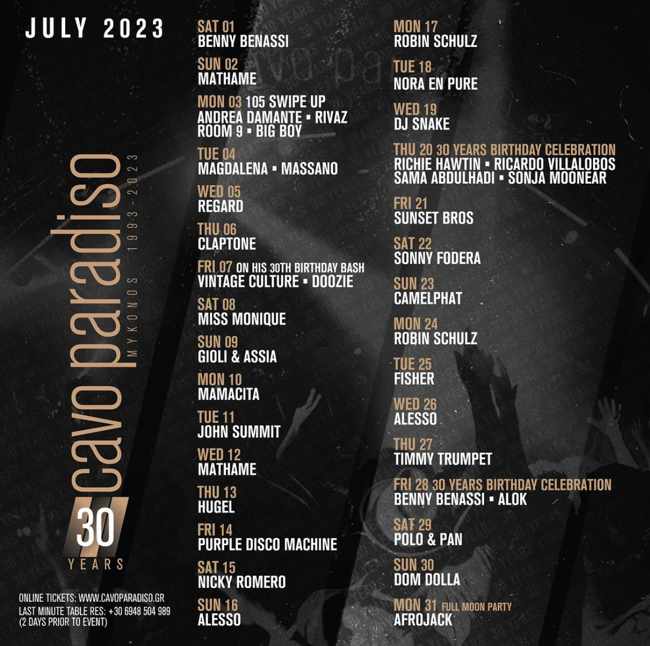 Here is the July DJ lineup for Cavo Paradiso club, which is celebrating its 30th anniversary this year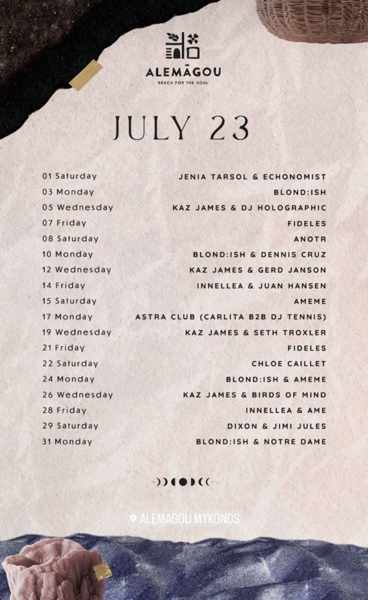 This is the July 2023 DJ schedule for Alemagou beach club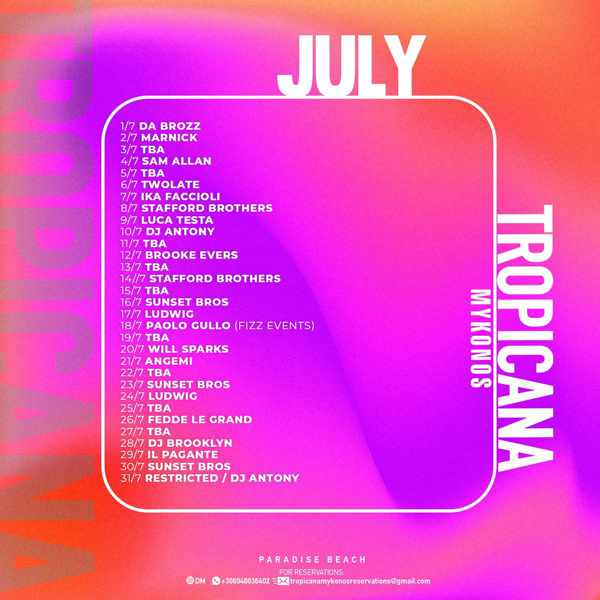 This is the July calendar of DJ acts appearing at Tropicana beach club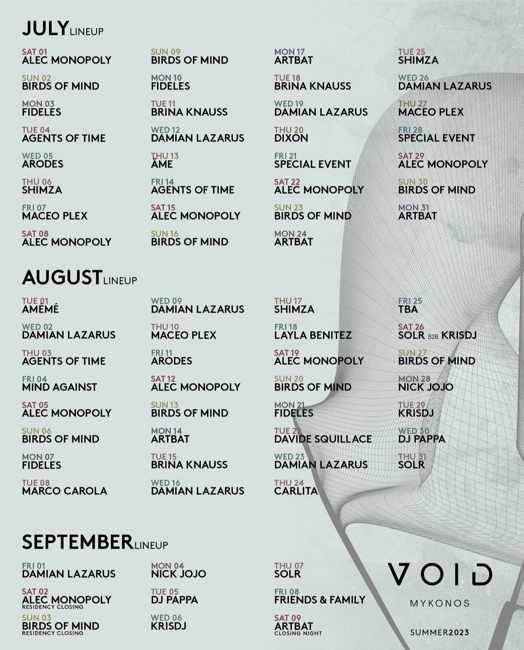 This is VOID club's DJ calendar for July, August and September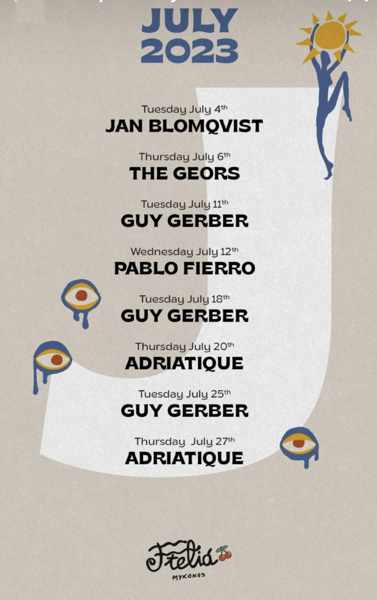 This is a calendar of major DJ events taking place in July at Ftelia beach club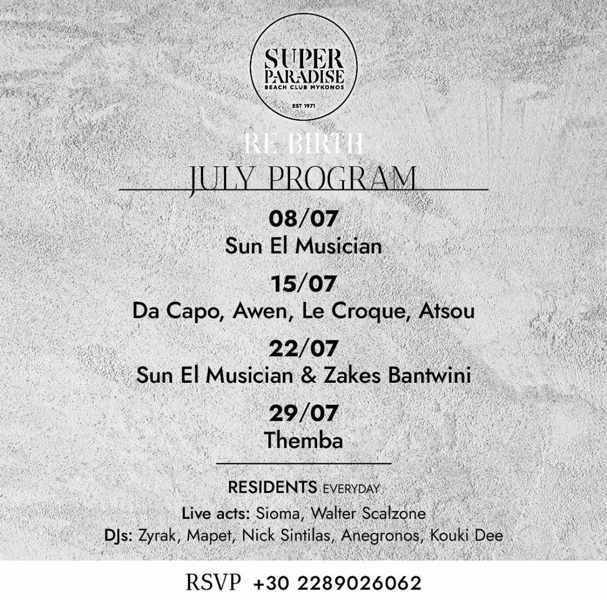 This is the July 2023 calendar of DJ and live music entertainment events being held at Super Paradise beach club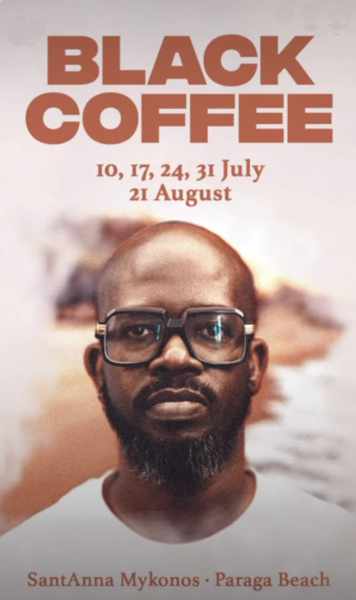 DJ Black Coffee will play at SantAnna beach club four times in July — on the 10th, 17th, 24th and 31st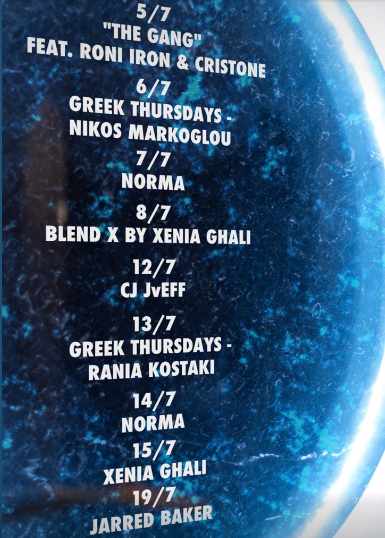 This is the DJ lineup for July 5 to 19 at JackieO Yacht Club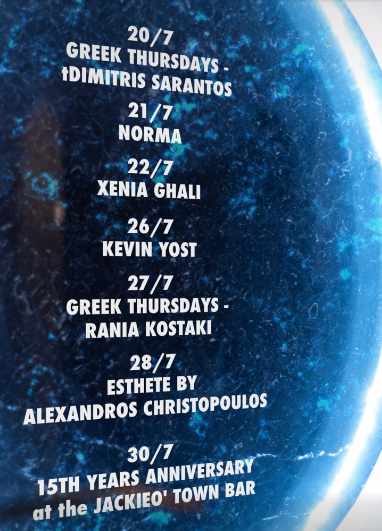 Here is the July 20 to 30 DJ lineup for JackieO Yacht Club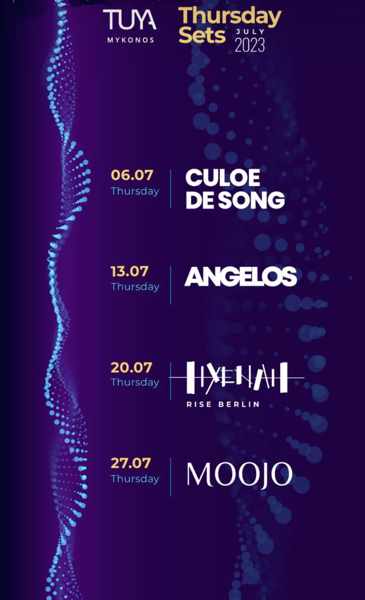 This is the schedule of DJs and musical entertainment artists who will be performing at TUYA Mykonos on Thursday nights during July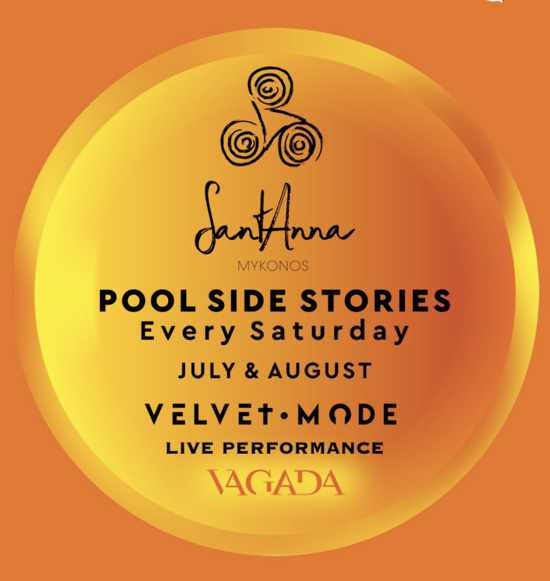 Every Saturday, SantAnna beach club presents Pool Side Stories featuring music by Velvet Mode and a live performance by artist Vagada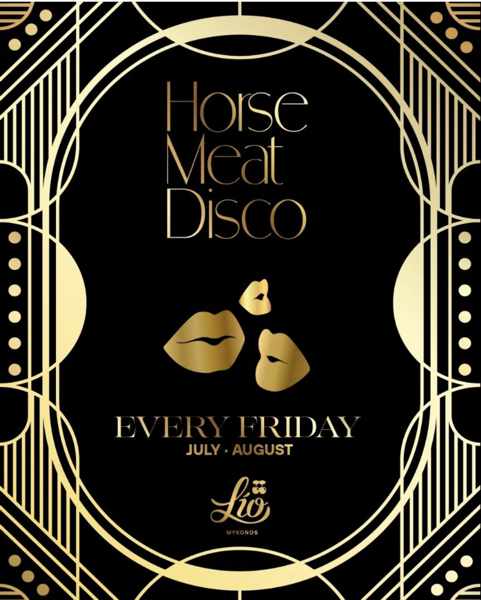 Every Friday night during July and August, Horse Meat Disco will entertain at Lio Mykonos cabaret restaurant and nightclub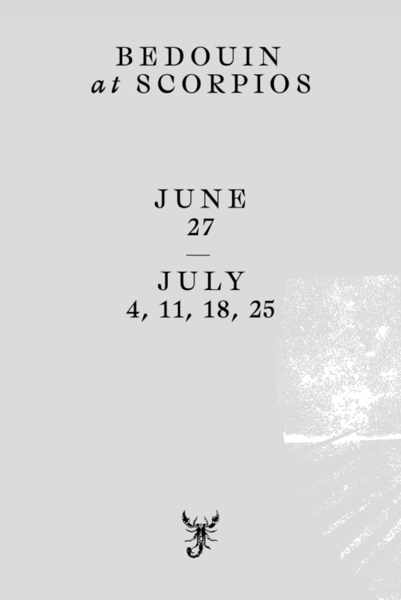 In July,  DJ duo Bedouin will be performing at Scorpios beach club four times — on July 4, 11, 18 and 25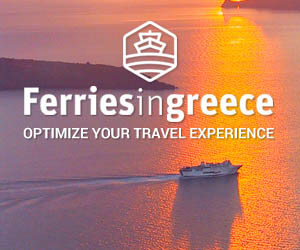 If you're planning to go island hopping this summer, bear in mind that July and August are peak season travel periods in Greece. Seats on inter-island ferries are filling up fast, and some ferries may be completely sold out during long Greek holiday weekends in August. If you haven't arranged your ferry reservations yet, click on the image above to book your seats now!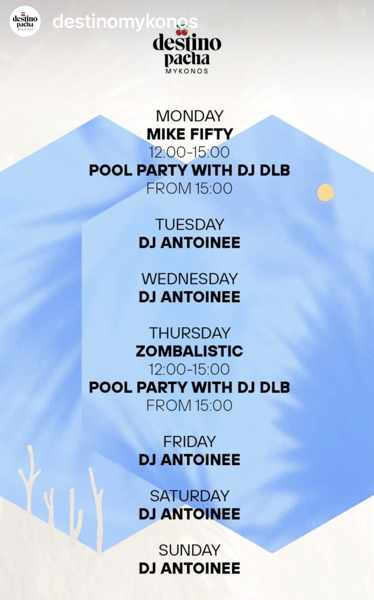 This was the DJ lineup for the daily pool parties at Destino Pacha Mykonos hotel for the week beginning Monday July 24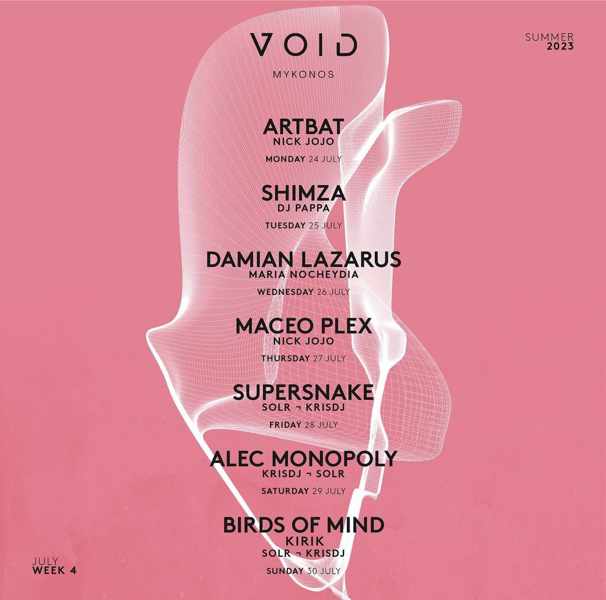 This was the DJ lineup for VOID club from July 24 to 30
This was the live entertainment lineup for July 26 through 31 at 180 Sunset Bar
TO SEE A DAY BY DAY LISTING OF PARTIES THAT TOOK PLACE DURING JULY, TURN TO PAGE 6 OF THIS POST.
Please click on the link below to turn to page 4 of this post and see announcements for August events.
CONTINUED ON PAGE 4