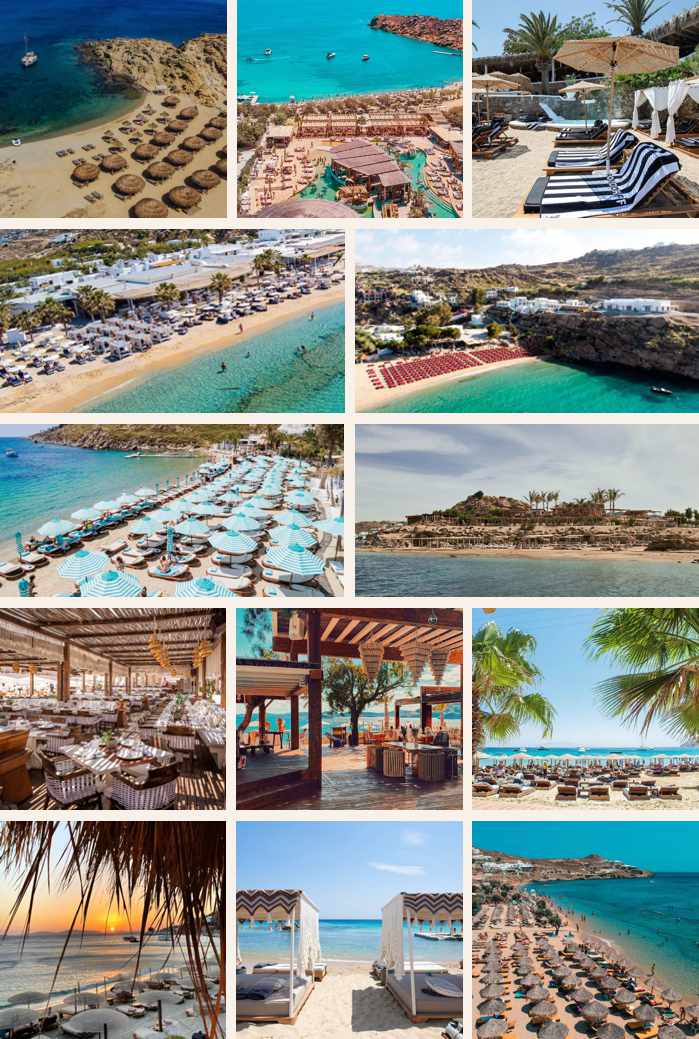 Some of the top beach clubs on Mykonos include, from top left: Alemagou; SantAnna; JackieO' Beach; Tropicana; Super Paradise beach club; Nammos; Scorpios; Principote Mykonos; Pinky Beach; Solymar; Hippie Fish; Kalua; and Paradise beach club.
↓ SCROLL DOWN TO VIEW SPECIAL DJ EVENTS AND PARTIES BEING HELD THIS SUMMER AT MYKONOS BEACH CLUBS AND BARS ↓
Our other posts to check out:
♦ To see a list of regular events that take place on Mykonos either every day, or on specific days of the week, click here.
♦ To see parties and events happening at bars, clubs and hotels in Mykonos Town and other non-beach locations of the island, click here.
♦ To see what exciting new bars, clubs, restaurants and hotels have opened on Mykonos this summer, click here.
August events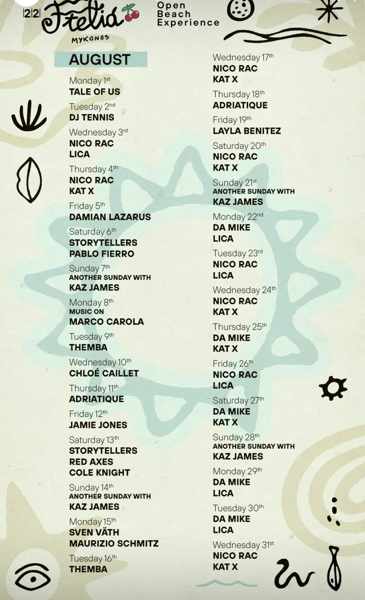 This is the August events calendar for Ftelia Pacha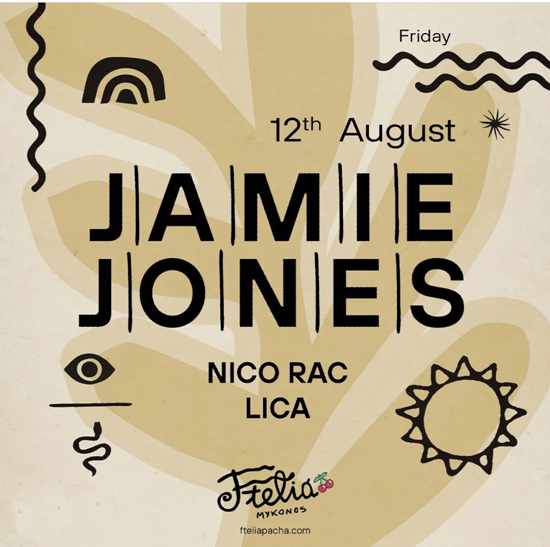 The August 12 DJ lineup at Ftelia features Jamie Jones, Nico Rac and Lica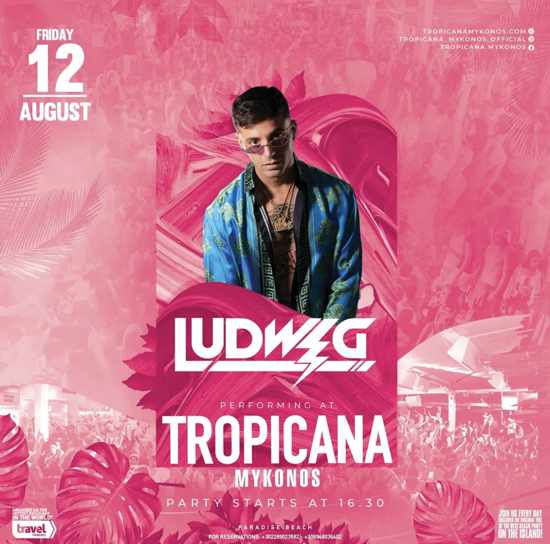 Tropicana will be packed to the rafters on August 12 when Ludwig plays for the daily party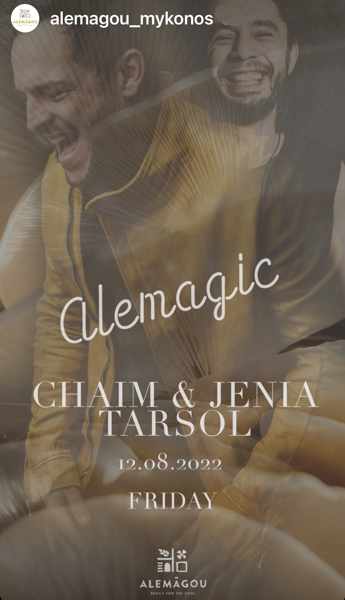 Chaim and Jenia Tarsol play for the Alemagic party at Alemagou on Friday August 12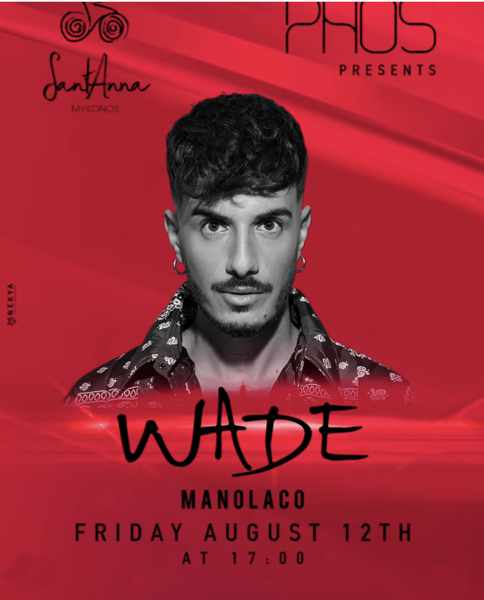 DJs Wade and Manolaco will play for the Phos party at SantAnna on Friday August 12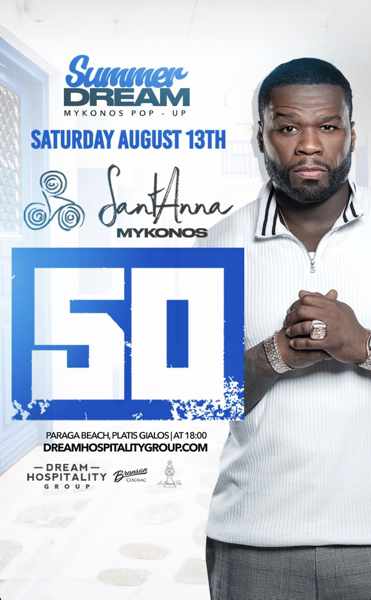 Grammy award-winning rapper 50 Cent will perform at SantAnna beach club on Saturday August 13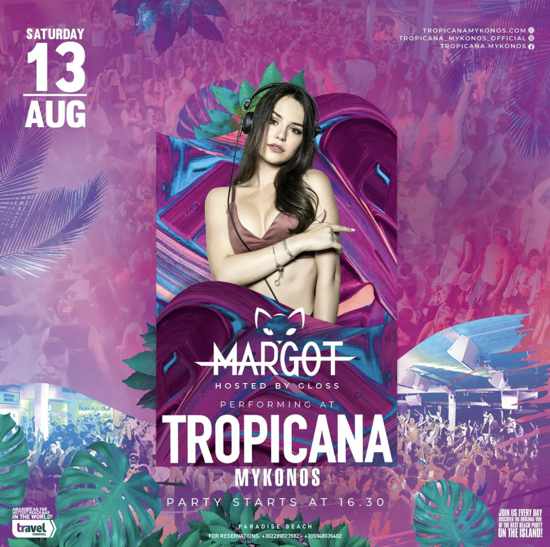 Margot is guest DJ at Tropicana on Saturday Aug. 13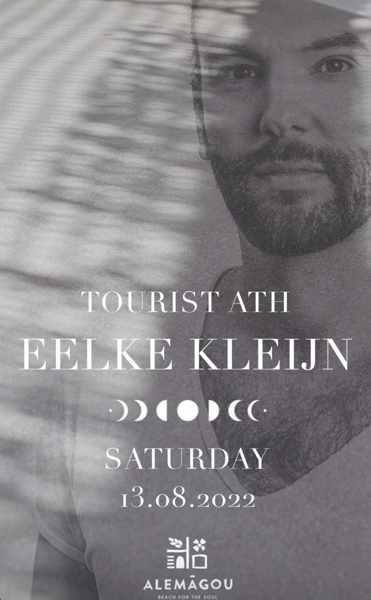 Eelke Kleijn and Tourist ATH perform at Alemagou on Saturday August 13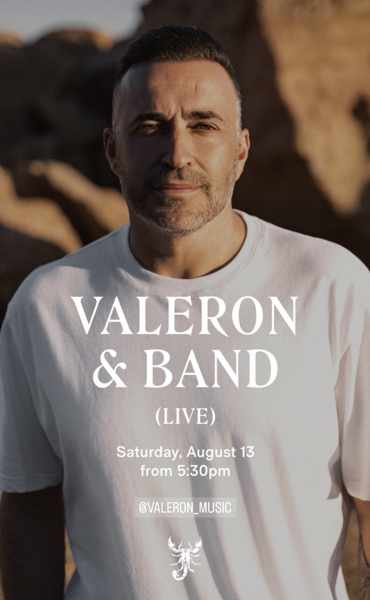 Valeron & Band play at Scorpios on August 13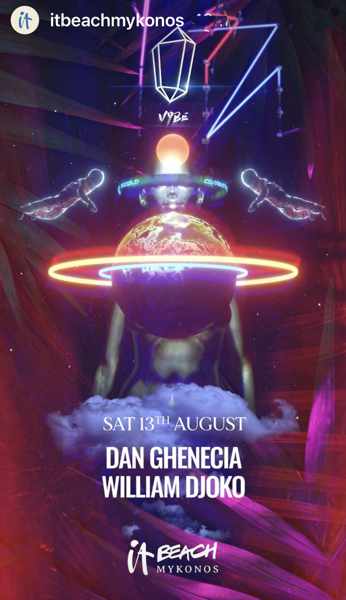 Dan Ghenecia and William Djoko are the headline entertainers at ITBeach on August 13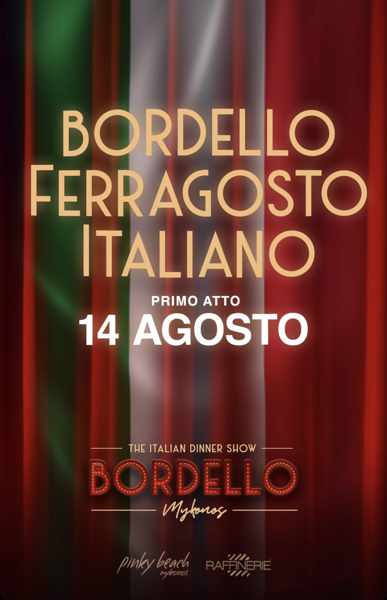 On August 14, Bordello Mykonos holds its Ferragosta Italiano (mid summer) dinner show party at Pinky Beach Club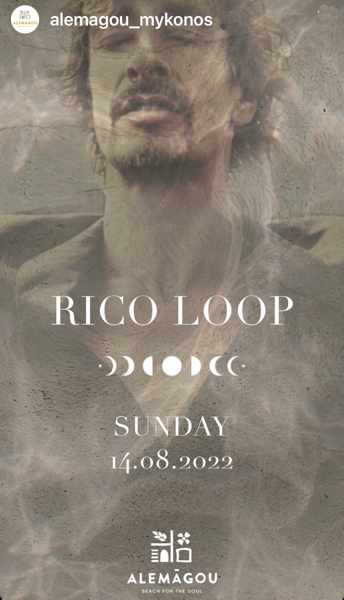 Rico Loop is on the decks at Alemagou on August 14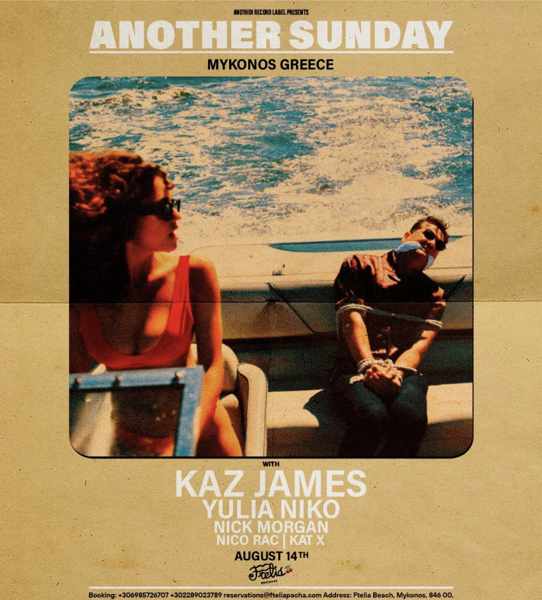 Kaz James, Yulio Niko, Nick Morgan, Nico Rac and Kat X will play for the weekly Another Sunday party at Ftelia on August 14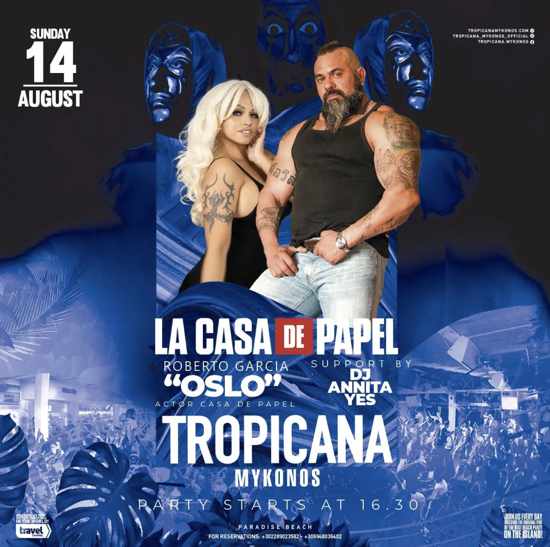 On Sunday Aug. 14, Roberto Garcia ("Oslo" in the series La Casa De Papel) and DJ Annita Yes make a return appearance at Tropicana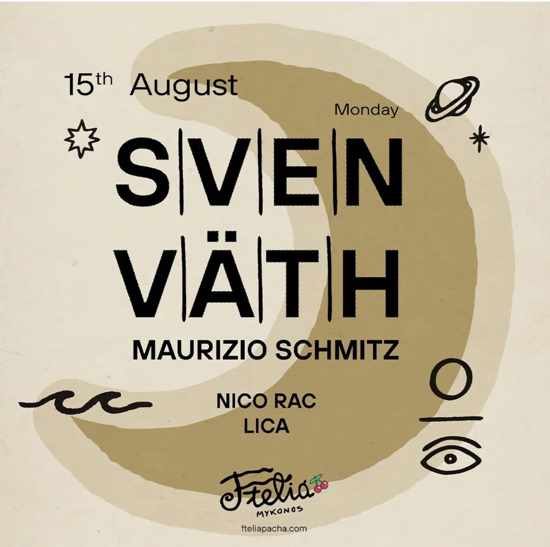 Sven Väth and Mauricio Schmitz are the headline music acts performing at Ftelia on Monday August 15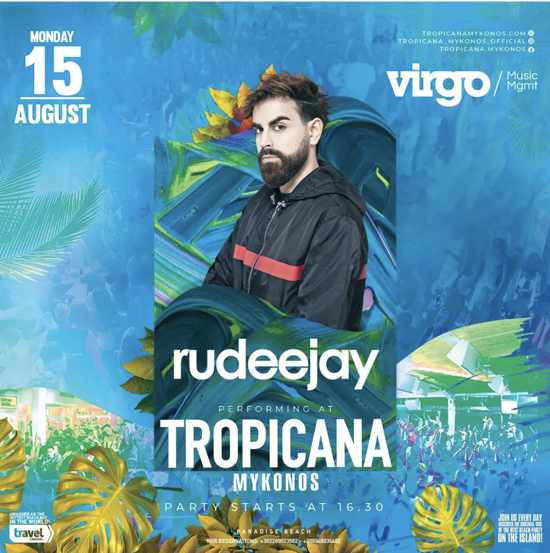 rudeejay returns to Tropicana's DJ decks on August 15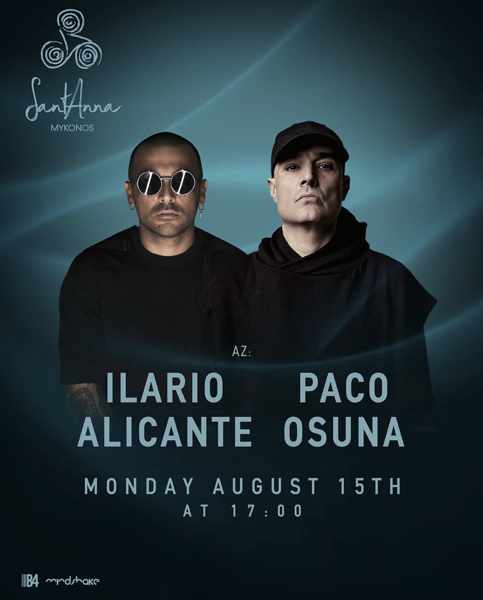 SantAnna beach club presents DJs Ilario Alicante and Paco Osuna on Monday August 15
DJ Annita Yes will host the Baywatch party at Tropicana on August 16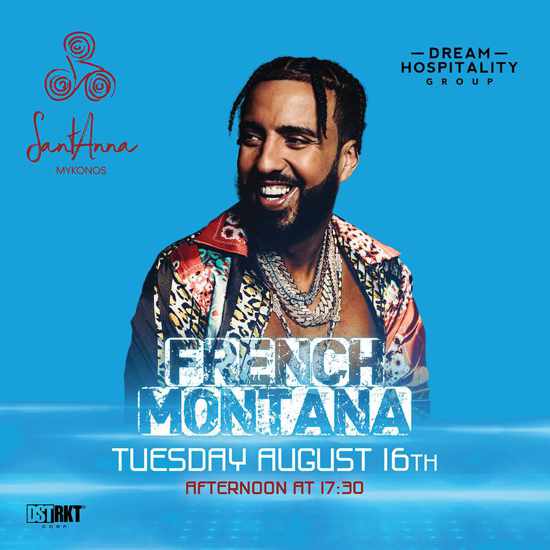 SantAnna beach club presents French Montana on August 16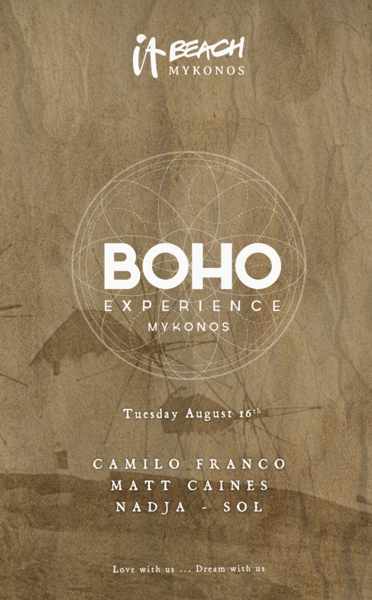 On Tuesday August 16, ITBeach Mykonos hosts another Boho Experience event with music by Camilo Franco, Matt Caines, Nadja and Sol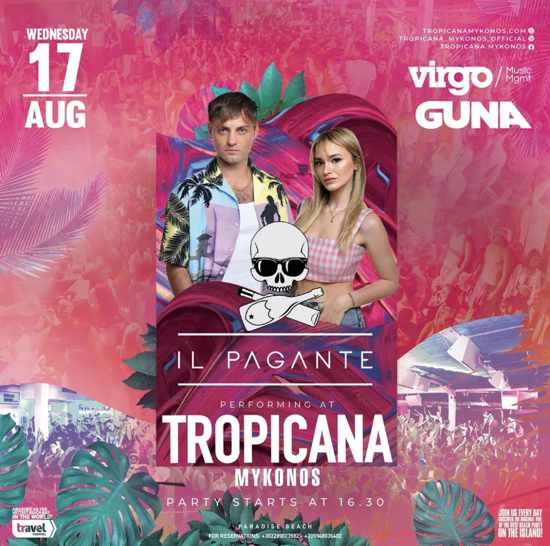 Il Pagante perform at Tropicana on August 17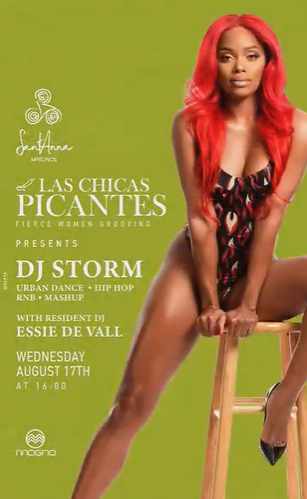 DJ Storm performs for the Las Chicas Picantes party at SantAnna on Wednesday August 17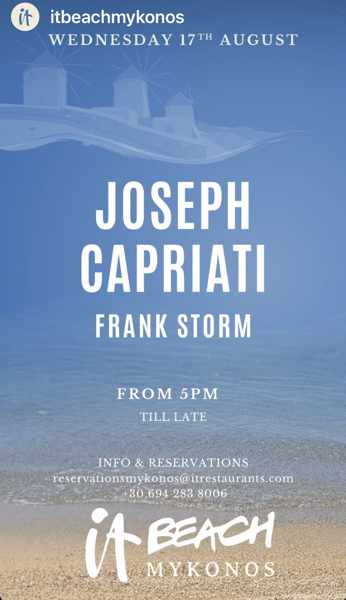 Joseph Capriati and Frank Storm are the featured acts performing at ITBeach on Wednesday August 17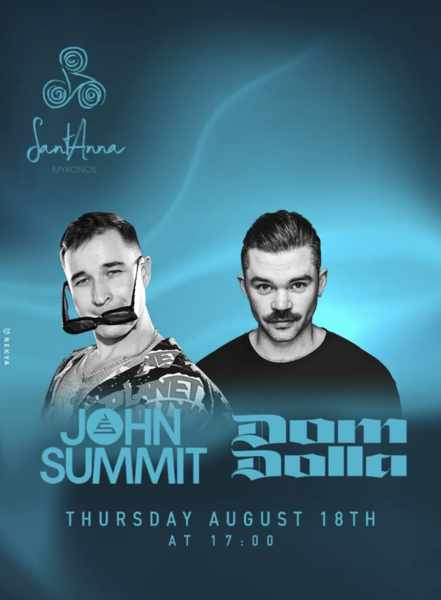 DJs John Summit and Dom Dolla play at SantAnna on August 18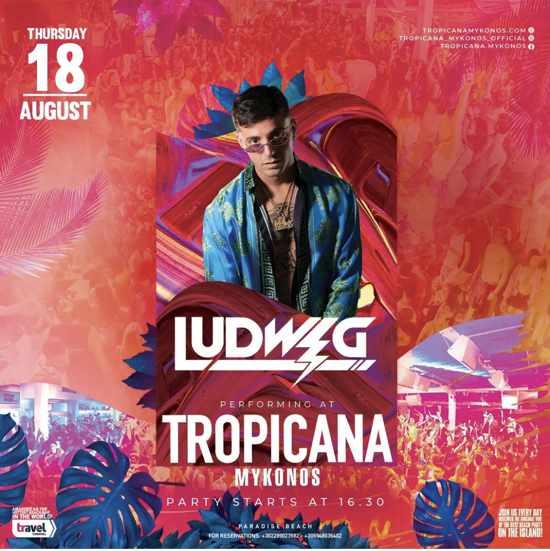 For the fifth time so far this summer, Ludwig takes over the DJ booth at Tropicana on August 18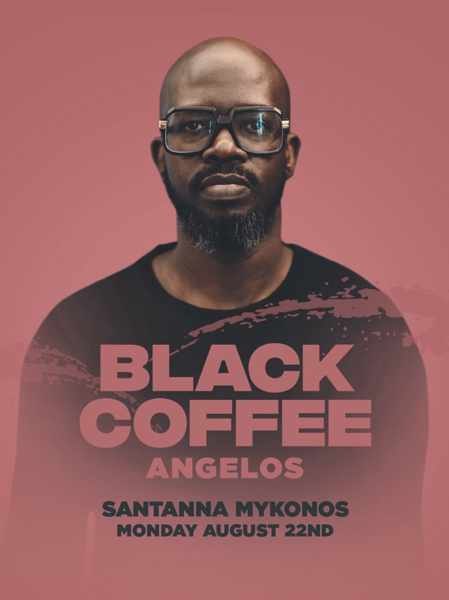 Black Coffee returns to SantAnna on Monday August 22
September events

All Day I Dream returns to Scorpios on September 15 with Lee Burridge, Sebastien Leger and Tommy Raffa in the DJ lineup
For profiles of the island's new beach bars and clubs, and season opening dates for your favourite Mykonos beach venues, click on the link below to continue reading on page 2 of this post.
CONTINUED ON PAGE 2