~ continued from page 1 ~ 
Bars, beach clubs, nightclubs & boat parties
– Ice Bar Mykonos –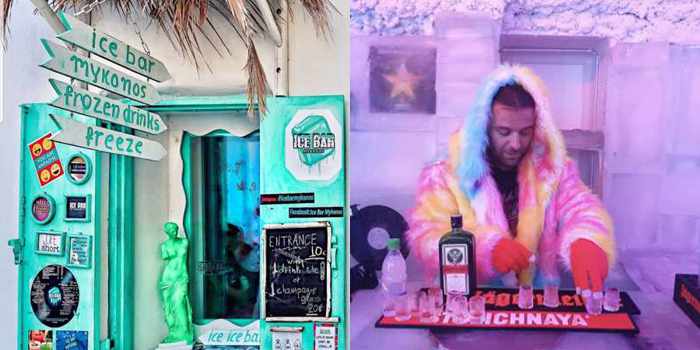 It's indisputably the coolest bar on Mykonos in 2019 — and it's guaranteed to get you feeling super-chilled out faster than anywhere else on the island. That's because Ice Bar Mykonos steadily maintains its indoor temperature at a teeth-chattering -7 Celsius. If the image of sipping frosty cocktails in a subzero environment leaves you wishing you'd packed clothing warmer than T-shirts, shorts and flip-flops, don't worry: the bar will loan you a fluorescent-coloured faux-fur parka to keep comfy while you imbibe.
The club claims it is the first handmade ice bar in all of Greece. Whether or not that's true (and I'm sure it is), Ice Bar Mykonos is without a doubt the best place to beat the summer heat. When I saw the club's "coming soon" announcements in the spring I thought the concept was brilliant. After all, what better place for such a cool attraction than the island known for the hottest nightlife and beach parties in the Mediterranean?
Since Ice Bar regularly posts video stories on Instagram, and actively updates its Facebook page, too, I've seen people having an icy blast in the bar all summer.  Below is a street view of Ice Bar, from its Instagram page, along with one of its videos from Facebook.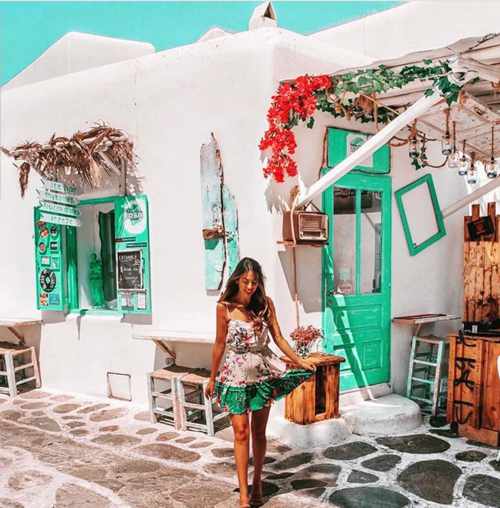 ______________________________
– Blue Marlin Ibiza Mykonos –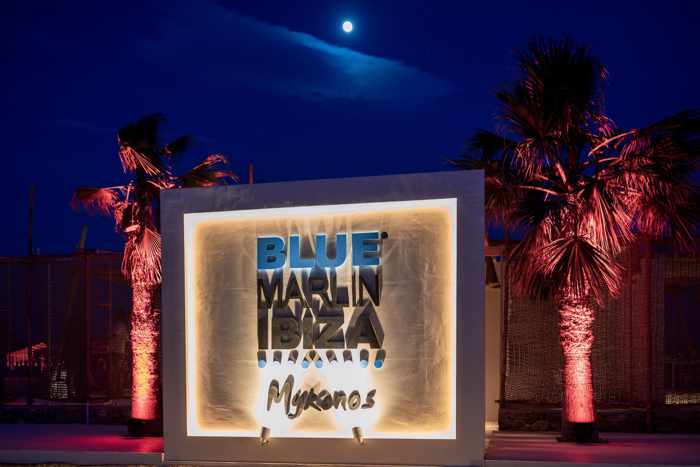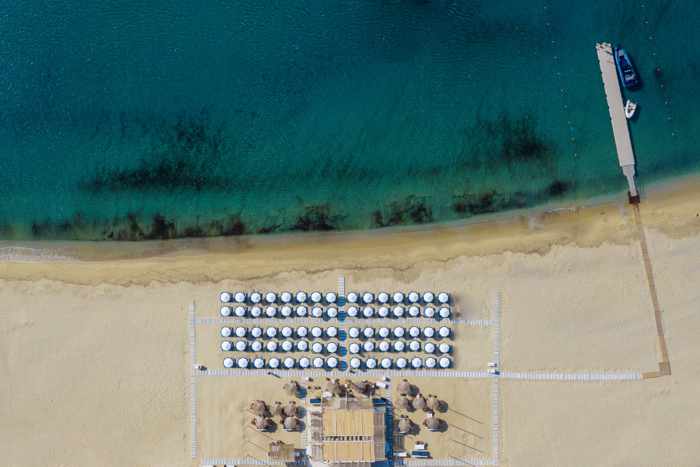 Night view of the Blue Marlin Ibiza Mykonos sign (top) and a daytime aerial view of the club's beachfront
Kalo Livadi Beach has received an extraordinary amount of international attention in the past year, thanks mainly to Hollywood star Lindsay Lohan. The actress opened her namesake Lohan Beach House in May 2018, and last summer a steady stream of tourists headed there to snap selfies with the star of the 2004 hit movie Mean Girls. The beach continued to get publicity during the winter, when MTV broadcast the reality television series Lindsay Lohan's Beach Club. Kalo Livadi was back in the news this spring when media around the world reported that Lohan Beach House would not re-open this year. (Lohan ultimately launched a new "summer project," Lohan Seaside, on the Athens Riviera instead).
With Lohan busy on the mainland, things should have quietened down at Kalo Livadi. But the beach stayed in the spotlight when word spread that a Mykonos version of Ibiza's hip Blue Marlin club would open there in June, as part of Aegon Mykonos, a new Autograph Collection hotel complex being built by Marriott International. (I'll tell you more about the Aegon later in this post.)
Blue Marlin Ibiza Mykonos launched on June 15, hosting a signature Blue Martin "Pop You Up" party for a "soft" opening. On June 21, it officially kicked its season into high gear with a grand opening bash featuring music by Audiofly and Dorian Craft. The club has been going strong ever since, with a summer entertainment calendar providing daily DJ music, regular weekly parties, and special one-off events with sets by such DJs as Peggy Gou, Themba, Erick Morillo, Serge Devant and Blond:ish.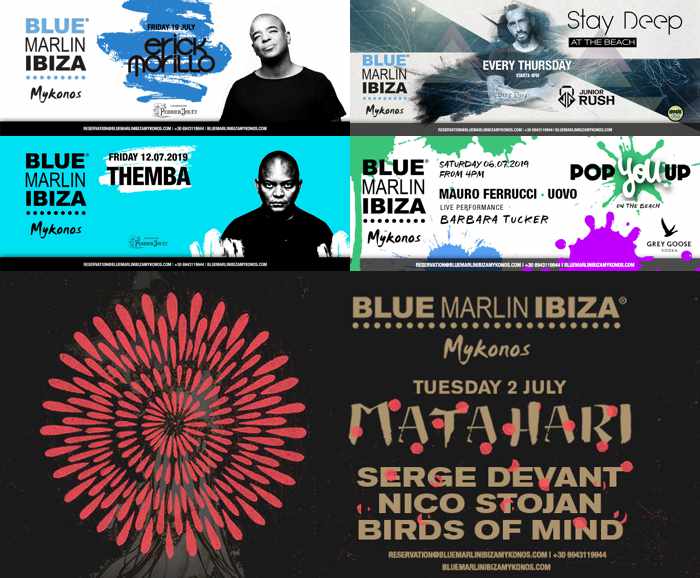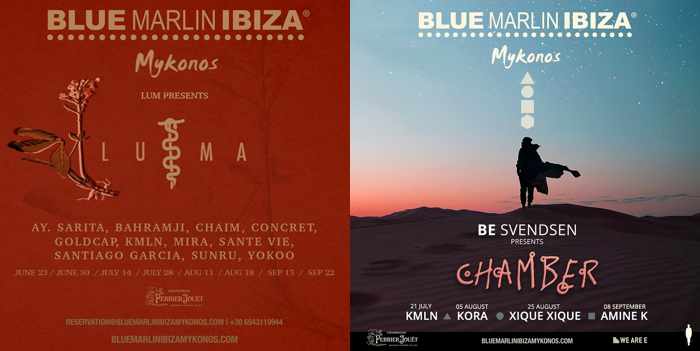 Promotional flyers for a few of the club's  regular daily and weekly events, unique music series, and special performances by top international DJs. 
Besides its "rustic chic" beachfront setting and its atmospheric music, Blue Marlin Ibiza Mykonos provides a "day-to-night dining experience" with a menu of contemporary Mediterranean cuisine, sushi and fruit plates. You can view menus for the restaurant, beach cafe, beach bar and sushi bar, complete with prices, on the club's website.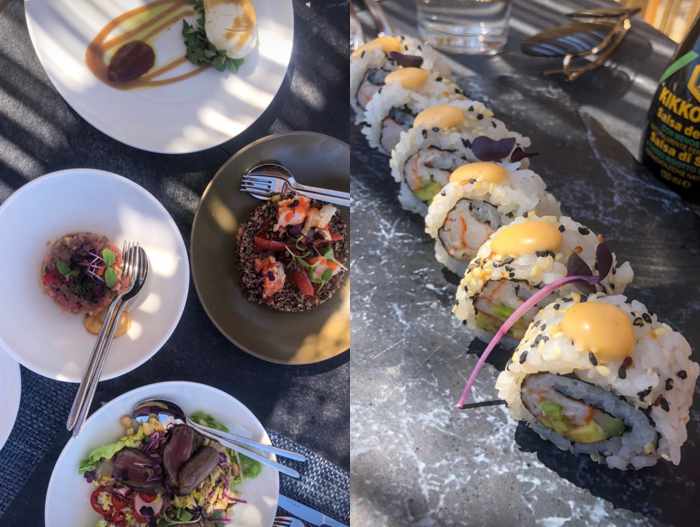 Some of the gourmet and sushi dishes served at the club
Meanwhile, you can expect to keep hearing more about Kalo Livadi beach in future: Marriott is planning to open Aegon Revive, the second component of its new hotel complex, in summer 2020, while at least two other international hotel operators will soon be building 5-star resorts nearby. 
Blue Marlin Ibiza Mykonos actively posts updates and events to its Facebook page, and advertises upcoming parties on its Instagram feed. Its schedule shows events taking place until late September.
Below are beachfront photos that the club has shared on its social media accounts. You can see more pictures — and read customer comments — in the Blue Marlin Ibiza Mykonos listing on TripAdvisor.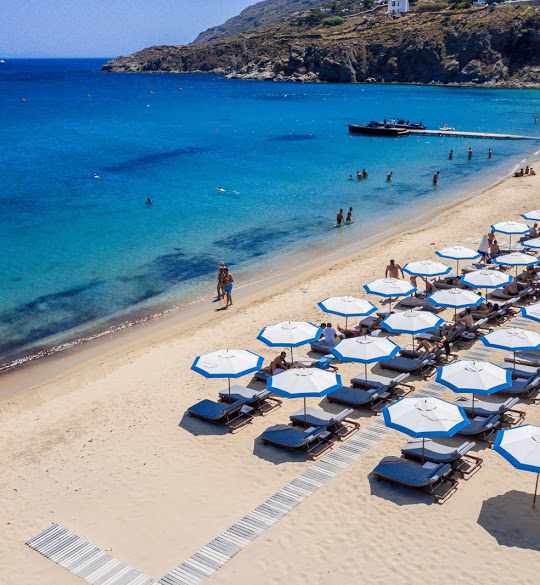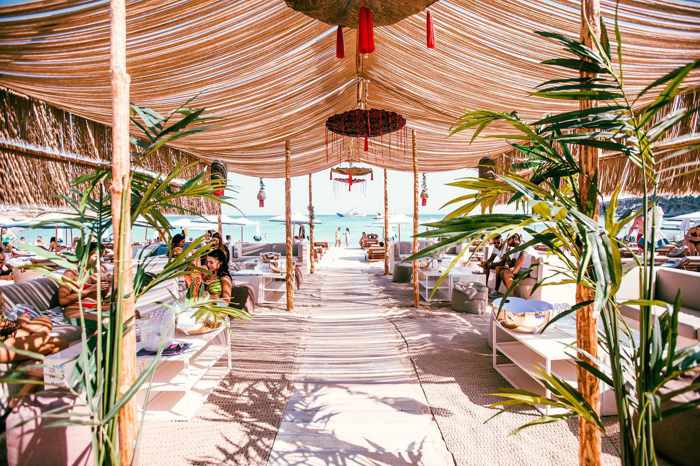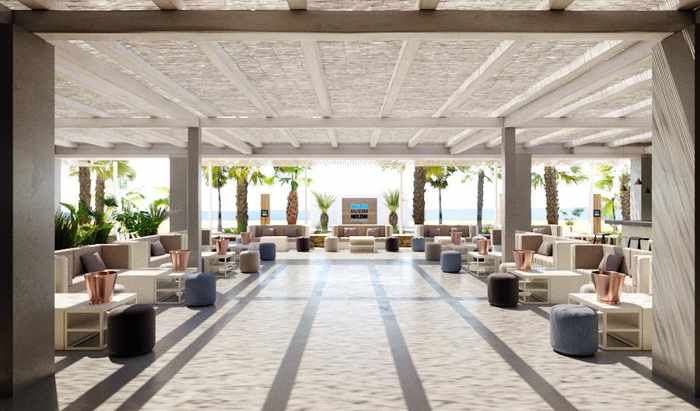 ______________________________
 – Addiction Club –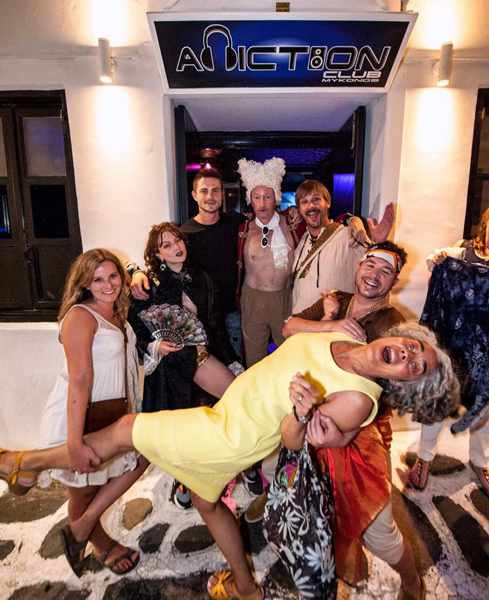 Revellers ham it up outside the Addiction Club entrance
One of several new nightspots to open doors in Mykonos Town this year, Addiction Club began holding parties in late May in the premises that had been home to Room 101 club for several years previously.
Addiction's DJs play RnB, Hip Hop, Reggaeton, and EDM.
Management told me they expect the club will remain open until the end of October.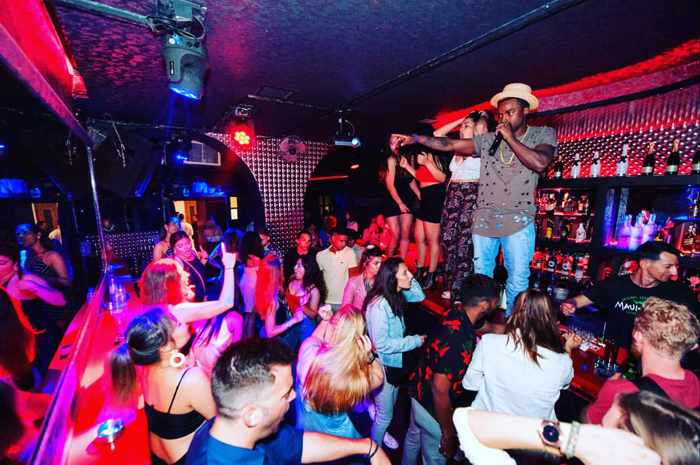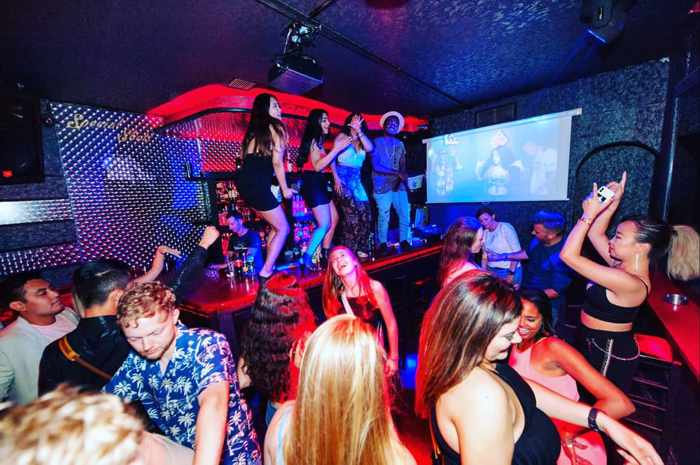 Above: Addiction Club guests partying with rapper King Wizzy.
______________________________
– Cirque Mykonos-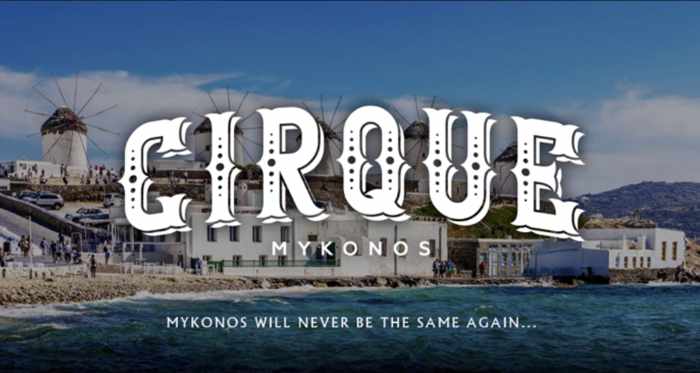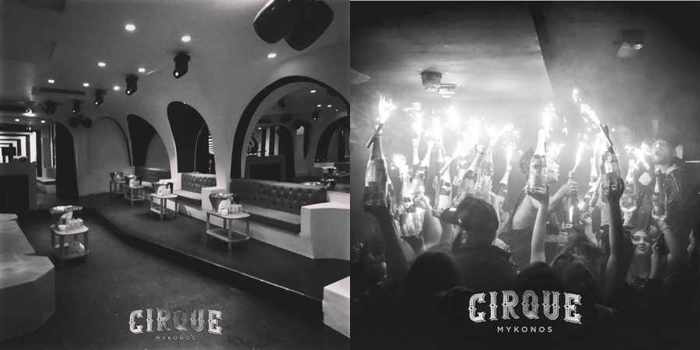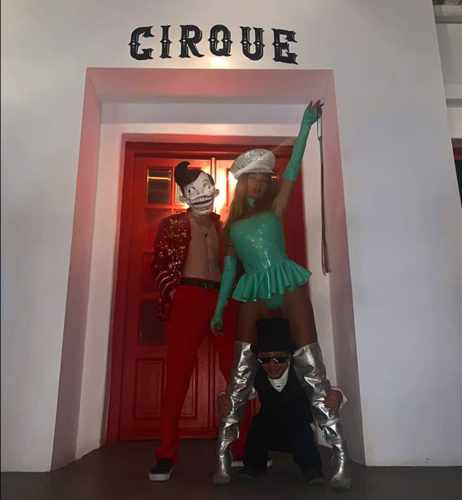 The infamous Cirque le Soir chain of high-end nightclubs brought its late-night act to Mykonos this summer.
Launched in London, Cirque bills itself as "one of the most exhilarating clubbing brands in the world," and claims its venues offer "the most extravagant, exciting yet unpredictable and original night out in the world." Its risque burlesque and circus-style performers present an entertainment spectacle that has variously been described as "outrageous," "shocking," "amazing" and "unforgettable." 
Cirque Mykonos opened on June 1 near the Little Venice seafront, just below the iconic row of windmills (the premises previously were occupied by a nightclub called Chapel, and before that a taverna called Zorba's).
The club hosted specific theme parties for each night  of the week, and the provocative names and promotional images for these events   — Bad Natured Tuesdays, Wonderwild Thursdays, Censored Fridays, Bordel Saturdays, and Night Show Sundays  — didn't leave too much to the imagination about the sexy, decadent and scandalous scenes that were in store for guests.
The club also held several one-off events, including a July 4 Independence Day bash, plus parties featuring special guests from other internationally renowned nightclubs including  1OAK and Sutton.
Cirque's first season on Mykonos was short but sinfully sweet — after a wild three months of champagne-fueled shows, the club held its closing parties on August 30 and 31. There has been no word yet as to whether or not Cirque Mykonos will return for a second season in 2020.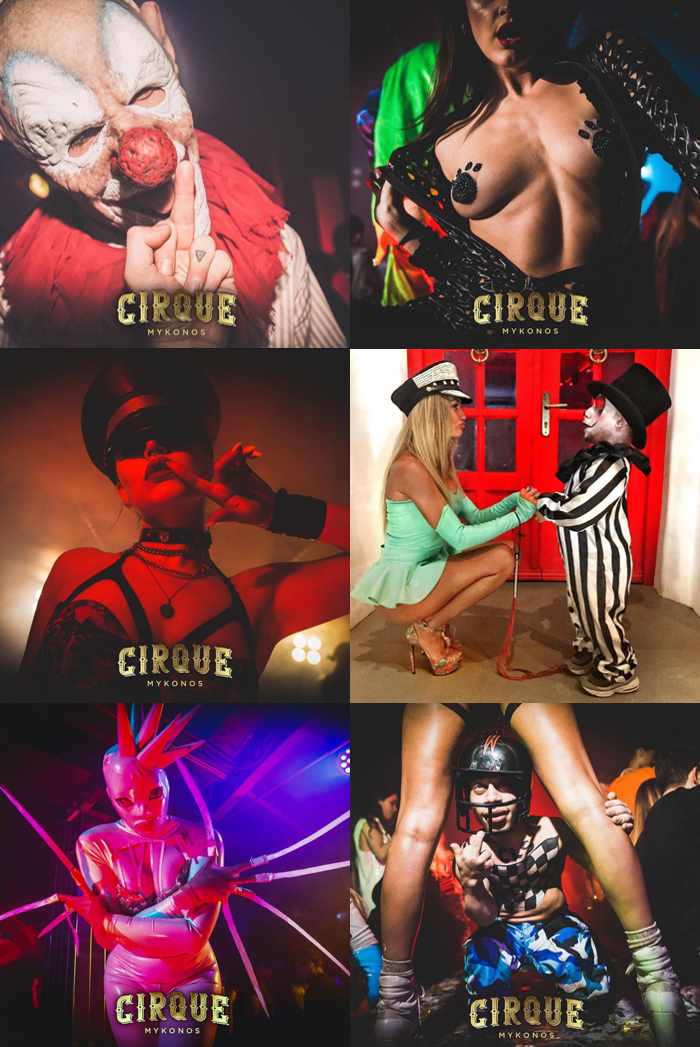 Above: Some of the images posted on Cirque's social media accounts.
______________________________
 – Sanctus –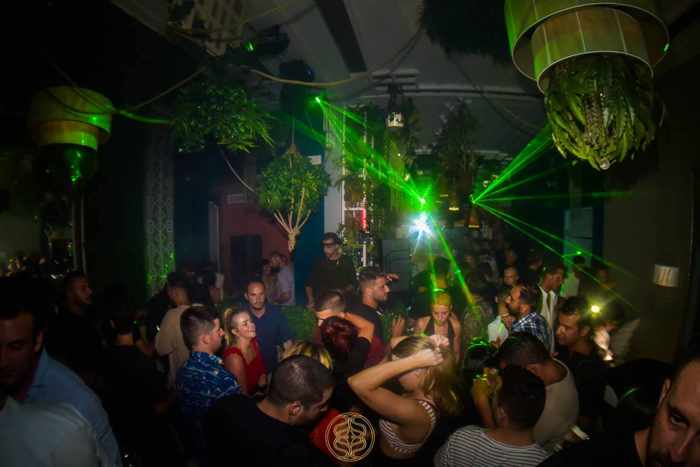 Located at Little Venice (in the space where a club called Mykonos Bar had operated for years), Sanctus heavily promoted itself as the "first private after hours nightclub in Mykonos."  It held its grand opening weekend parties on June 14 and 15 and over the course of the summer presented  a lineup of international DJs "dropping the very best house music," including Audiofly, Birds of Mind, Culoe de Song, Housekeeping, Brina Knauss and many more.
Sanctus regularly posted party photos and DJ announcements on the club's Facebook page as well as the Sanctus Mykonos Instagram account. Its debut season originally was scheduled to run until August 30, but Sanctus wound up holding its closing party on August 22 instead.  The club has not yet announced an expected re-opening date for 2020.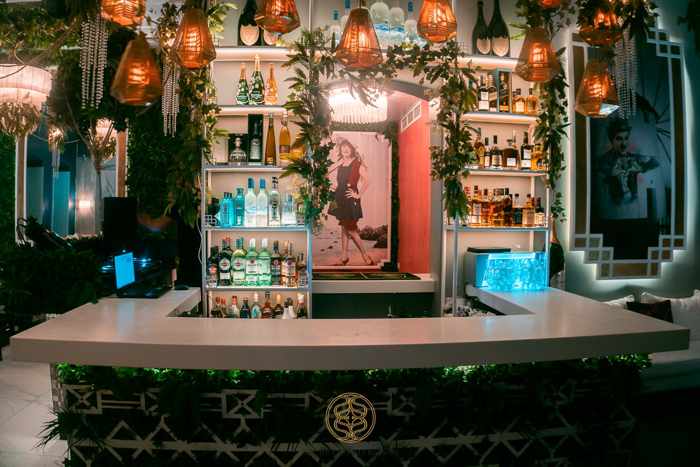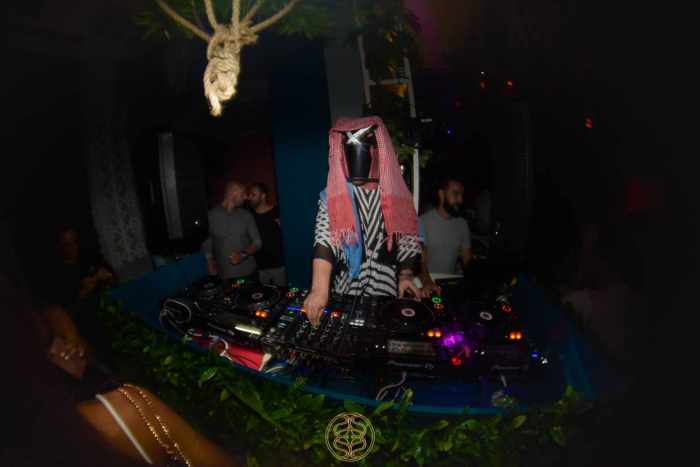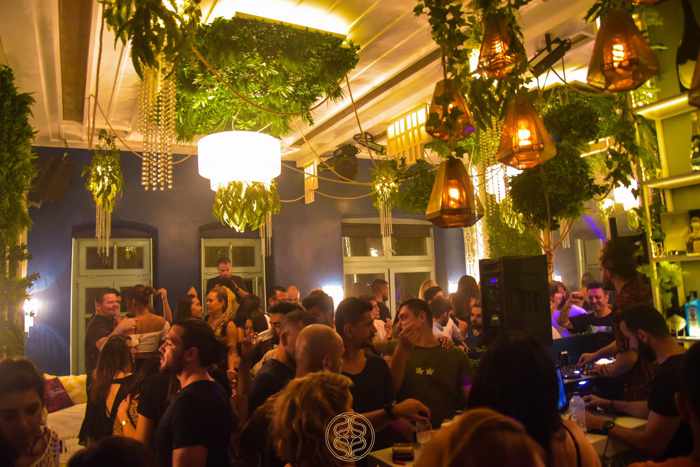 From the top: A bar at Sanctus; DJ Hyenah on the decks on July 25;  a full house. Below: One of the club's many short promotional videos. 
______________________________
– Mykonos Boat Club parties –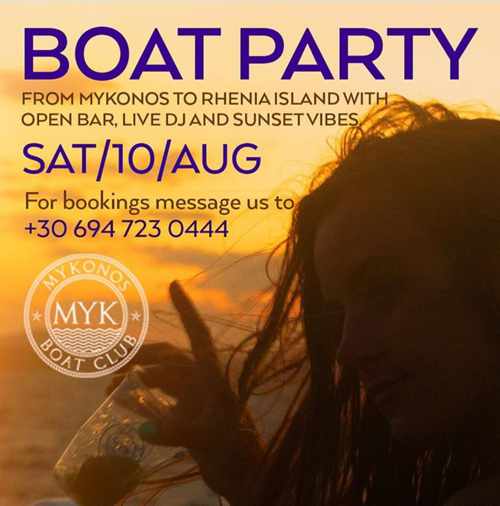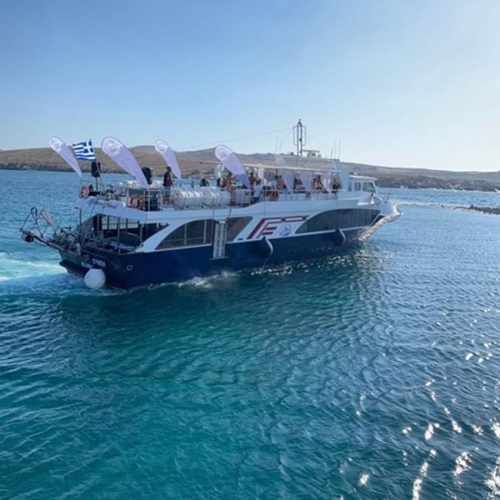 A promotional image for one of the Mykonos Boat Club party cruises (top) and the boat that takes passengers on the 5-hour trips to Rhenia island
The legendary Mykonos party scene expanded beyond the island's coasts this summer with the introduction of sunset party cruises to nearby Rhenia island three times a week.
Organized by Mykonos Boat Club, the Wednesday, Thursday and Saturday evening party cruises were advertised as "the club for those who don't want to go to the club." 
Lasting 5 hours round-trip, the boat parties entertained passengers with music by on-board DJs, an open bar, and fresh fruit platters, for €89 per person. Upgrades and VIP packages also could be purchased. Passengers got to enjoy music and drinks during the ride to the coast of Rhenia, where the boat would drop anchor so guests could snorkel and swim. There would be more music, drinks and snacks on the way back, along with great views of the sunset.
The boat parties started on June 1, and the boat club will be wrapping up its inaugural season with a final party sail to Rhenia on Wednesday September 11. 
Full details and booking information are provided on the Mykonos Boat Club website, on its Facebook page, and on its Instagram.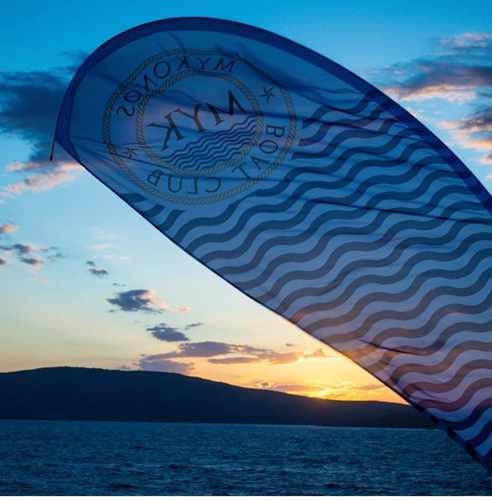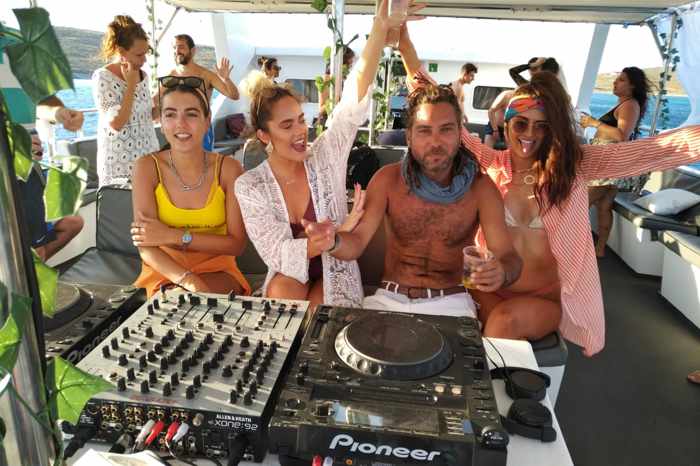 Party boat view of Rhenia island at sunset (top), and the boat's DJ and some of the partying passengers
_________________________
Please click on a link below to continue reading.
Page 3 profiles new cafes and restaurants;
Page 4 highlights new attractions and activities, art galleries, and fashion shops.
CONTINUED ON PAGE 3