There's great views of Mykonos sights and scenery in DJ Tanja LaCroix's new single, Sleepless in Mykonos.  Tanja will be performing two gigs on the island this month, both at Kalua at Paraga beach. She will be the club's featured DJ on July 14, and she will join Mahmut Orhan to play for Kalua's annual White Party on July 19. 
Upcoming live shows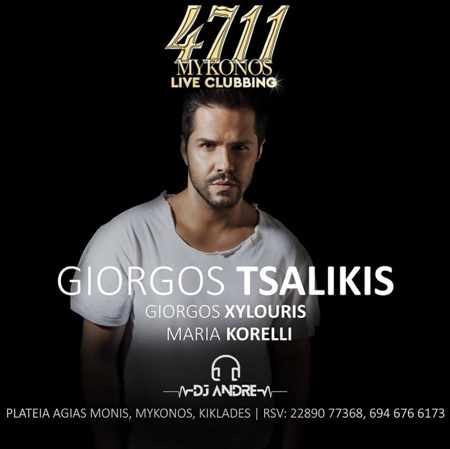 Giorgos Tsalikis performs at 4711 every  Friday and Saturday this summer. Also on the club's entertainment lineup are Giorgos Xylouris and Maria Korelli.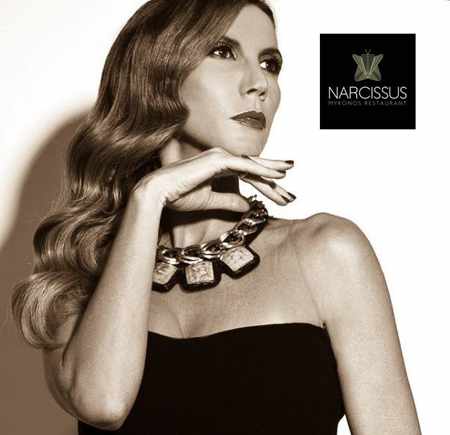 Vocalist Ioanna Sevoupoulou will sing "exhilarating adaptations of classic and modern hits" when she makes a return appearance at Narcissus restaurant on Saturday July 20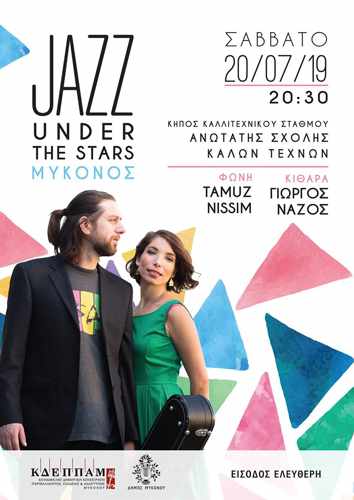 Singer Tamuz Nissim and Mykonos-born guitarist Giorgos Nazos will present Jazz Under the Stars on Saturday July 20 in the garden of the School of Fine Arts. The duo will perform jazz standards and cover songs from their favourite songwriters.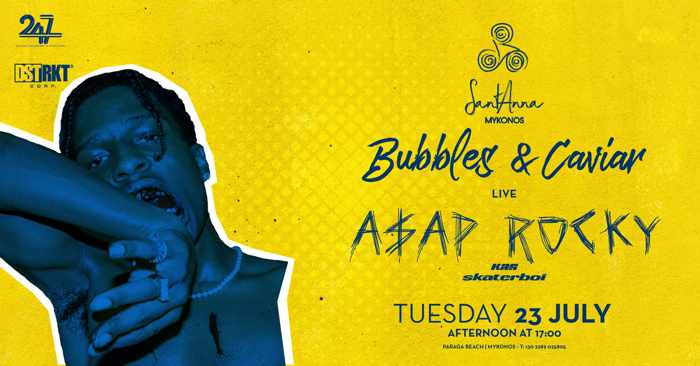 Hip Hop superstar ASAP Rocky performs live during the Bubbles & Caviar party at SantAnna on Tuesday July 23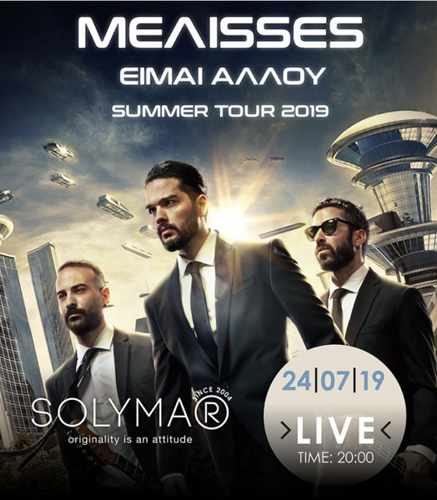 Greek pop and rock band Melisses brings their summer tour to Mykonos with a live show at Solymar on Wednesday July 24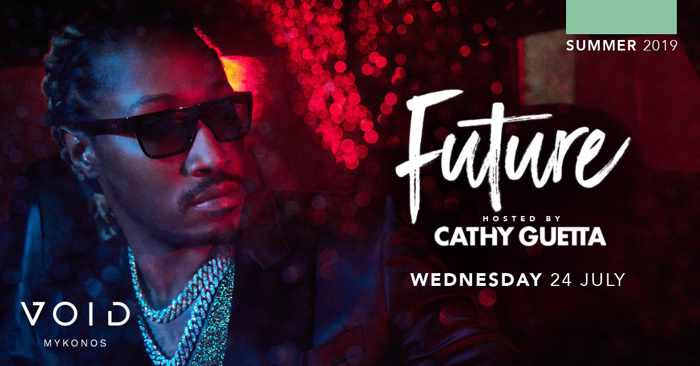 American hip hop star Future will appear at Void on Wednesday July 24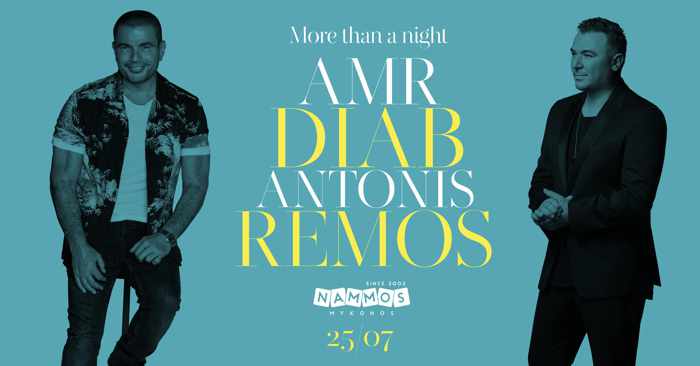 Singers Amr Diab and Antonis Remos return to Nammos for their annual summer performance on Thursday July 25
Singer-songwriter Ultra Nate will perform at JackieO' on Wednesday July 31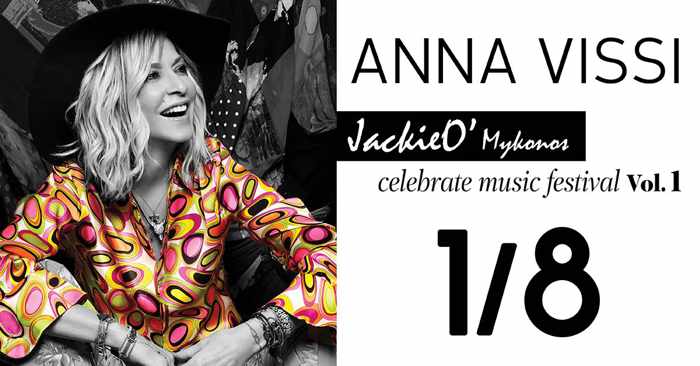 Greek pop superstar Anna Vissi will give a live concert performance at JackieO' on Thursday August 1
Events this Friday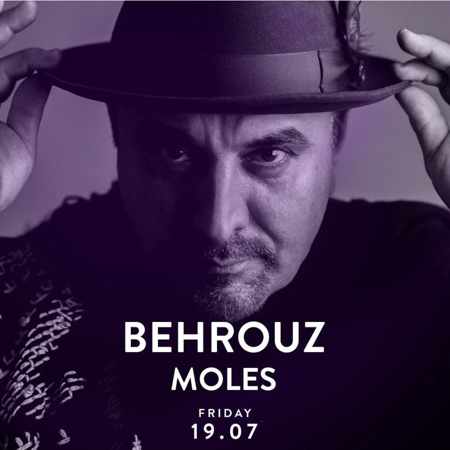 DJs Behrouz and Moles will play at Alemagou on Friday July 19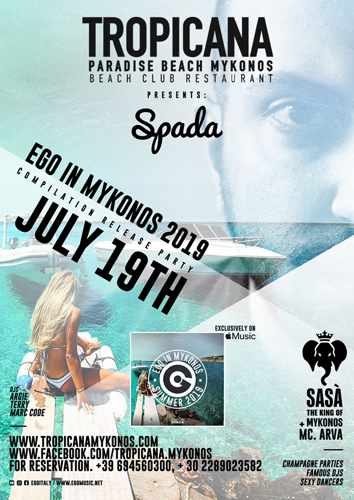 Spada takes over the decks for the beach party at Tropicana on Friday July 19
Guzel will celebrate its 14th anniversary with a weekend "double party" featuring special guest DJ Rezlem on Friday July 19 and Saturday July 20.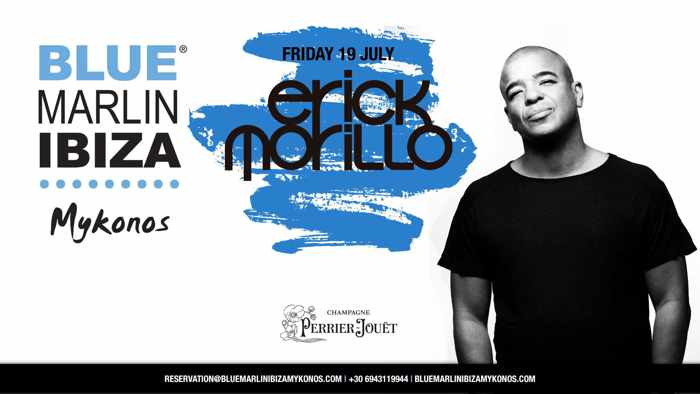 Erick Morillo performs at Blue Marlin Ibiza Mykonos on Friday July 19. He'll be back at the club for another show on August 30.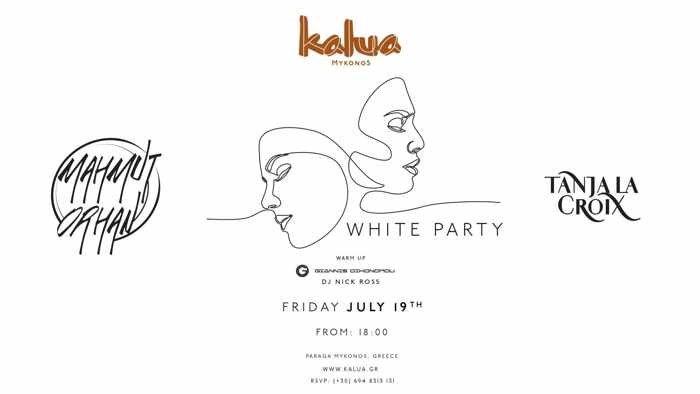 Mahmut Orhan and Tanja La Croix will be on the decks for the annual White Party at Kalua on Friday July 19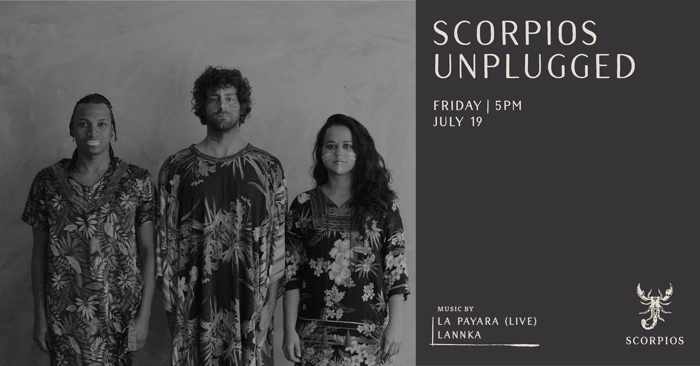 La Payara performs for the Unplugged event at Scorpios on July 19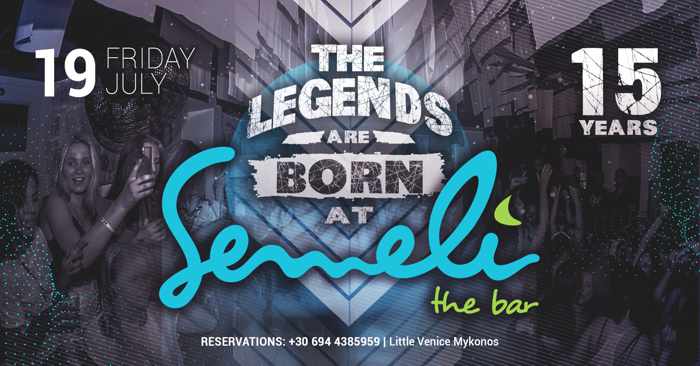 Semeli Bar celebrates its 15th anniversary on Friday July 19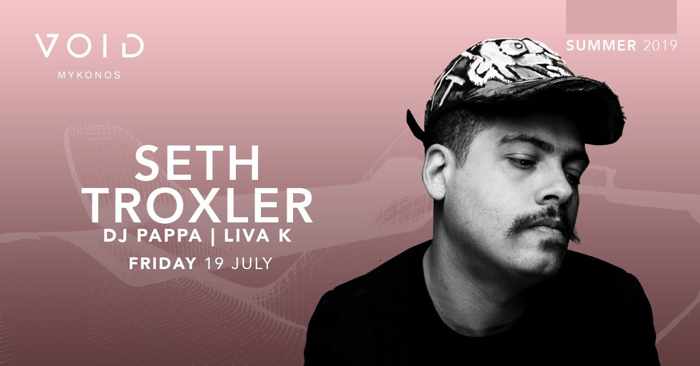 Seth Troxler is headline act at Void on Friday July 19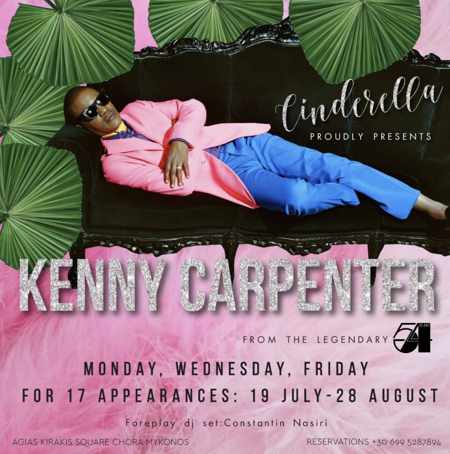 DJ Kenny Carpenter of Studio 54 fame will perform his first show of the summer at Cinderella on Friday July 19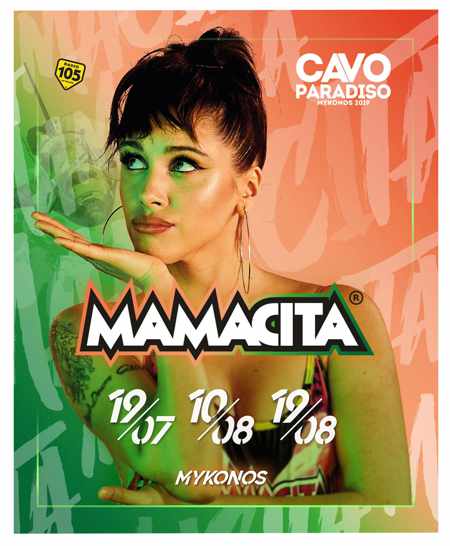 On Friday July 19, Mamacita makes her first of three appearances at Cavo Paradiso this summer 
~ More July, August & September events on page 2 ~
What's happening: Summer is fast approaching and the Mykonos party scene has gotten well under way, with most of the island's bars and clubs now open for business. 
Parties both in Mykonos Town and at various beaches are happening daily, with many more on the way when the big tourist crowds arrive for peak season (July and August).
Page 2 of this post contains promotional flyers showing daily beach parties and regular weekly events, as well as official party announcements for June, July, August and September. 
Page 3 lists events that have taken place since March, in case you're interested in seeing what has already happened.
I update this post whenever new announcements are released, often several times per day, so check back regularly to see what's new.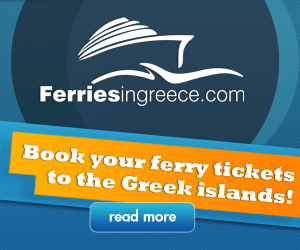 CONTINUED ON PAGE 2