Updated on Friday July 30

Daily, weekly and regular events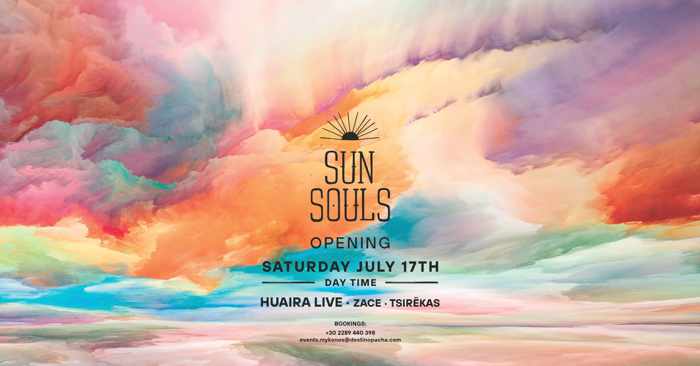 Starting on Saturday July 17, the new Destino Pacha Mykonos hotel kicks off its Sun Souls daytime music events with an opening party featuring music by Huaira, Zace and Tsirekas.  The "poolside musical experience" events will take place every day from Friday to Wednesday, and continue until September 10.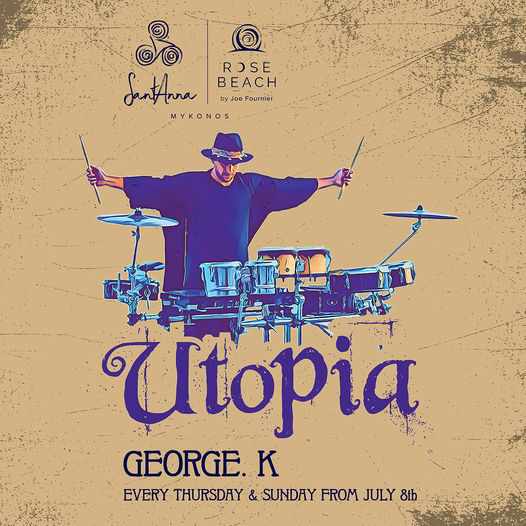 Starting on July 8, SantAnna beach club will present Utopia — "the ultimate summer party" — featuring "a breathtaking live DJ & drums set" with drummer / producer/ DJ George K. The event will take place every Thursday and Sunday this summer.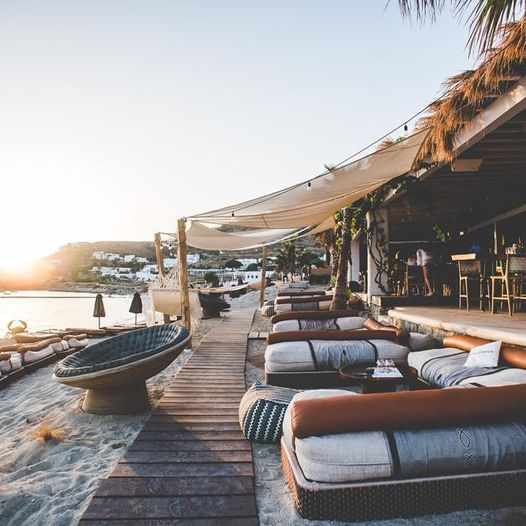 Every Wednesday and Saturday night, starting at 7 p.m., Hippie Fish restaurant and beach club at Agios Ioannis holds a Sunset Party. On Sundays, also starting at 7 p.m., the club throws a Greek Night party.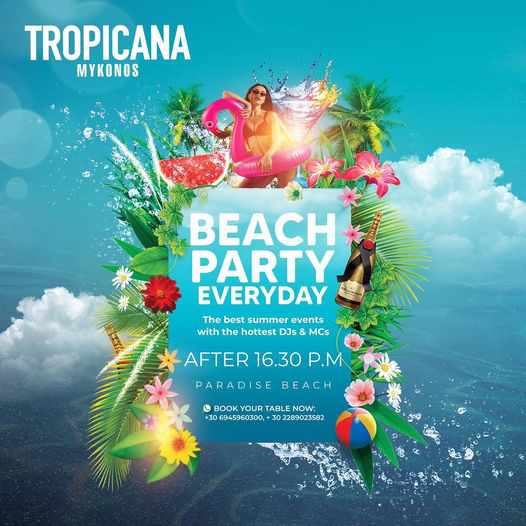 There's a beach party every day of the week at Tropicana club on Paradise beach, starting at 4.30 p.m.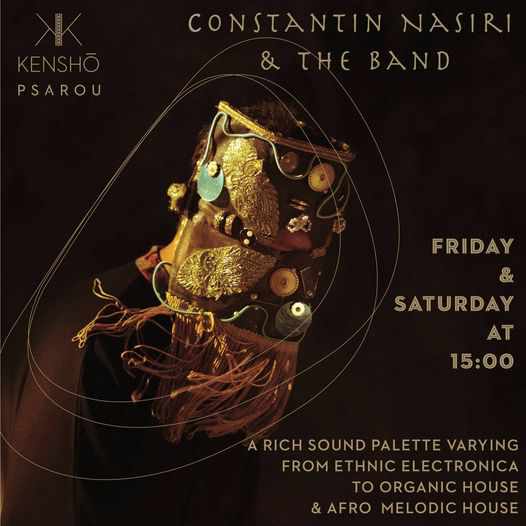 Constantin Nasiri & The Band will perform every Friday and Saturday starting at 3 p.m. at  Kensho Psarou hotel at Psarou beach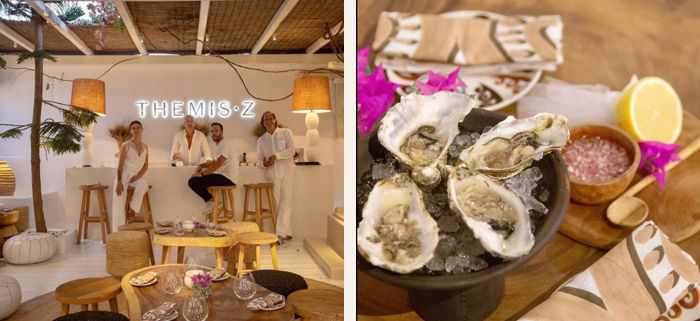 Aw, shucks! Starting July 15, the THEMIS • Z shop in Mykonos Town will be hosting Oyster Bar Evenings in the store's private garden every Thursday. This "unique THEMIS • Z experience" will offer "hand picked oysters and freshly caught shellfish from Mykonos or neighbouring islands served with our selection of Greek wines, champagne and unique cocktails." There is limited availability for table reservations, so anyone interested in attending should direct message shop founder Themis Zouganeli through her Instagram.
To see a list of events that have already taken place during July, click on the link below to turn to page 3.
CONTINUED ON PAGE 2