Updated  on Saturday July 31

CLICK HERE TO SEE AUGUST & SEPTEMBER 2021 PARTIES & EVENTS.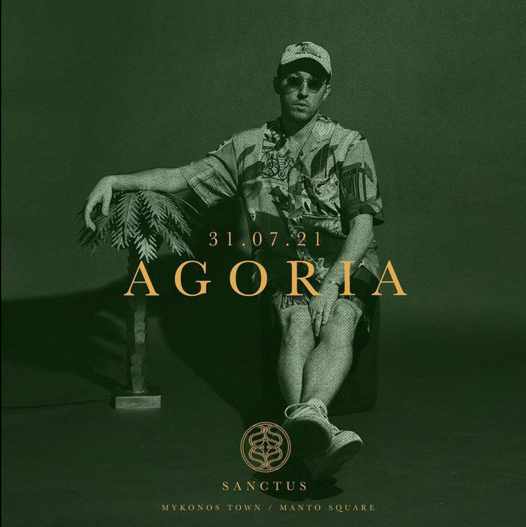 Agoria will be on the decks at Sanctus on Saturday July 31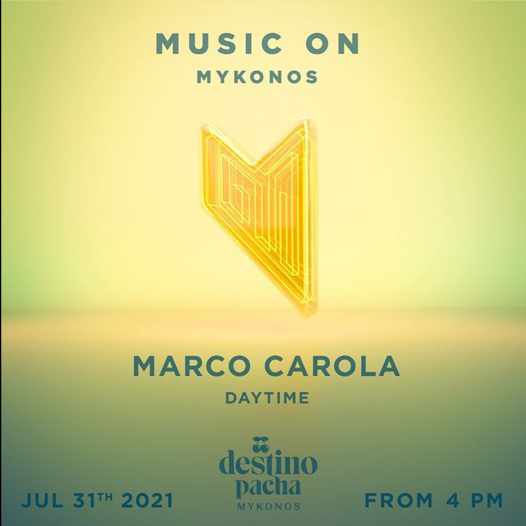 Marco Carola turns the music on at Destino Pacha Mykonos on Saturday July 31, starting at 4 p.m.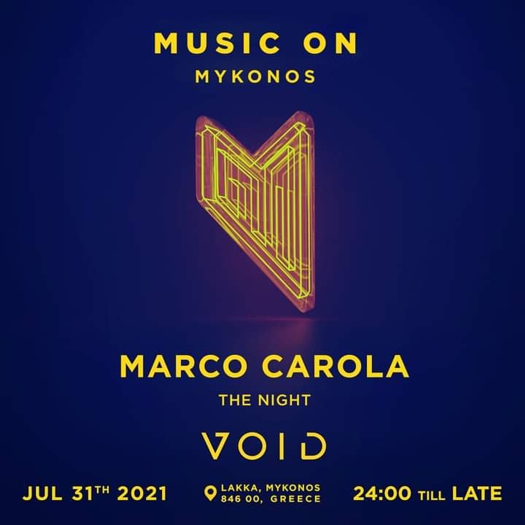 Marco Carola performs his second show of the day on July 31, with an appearance at Void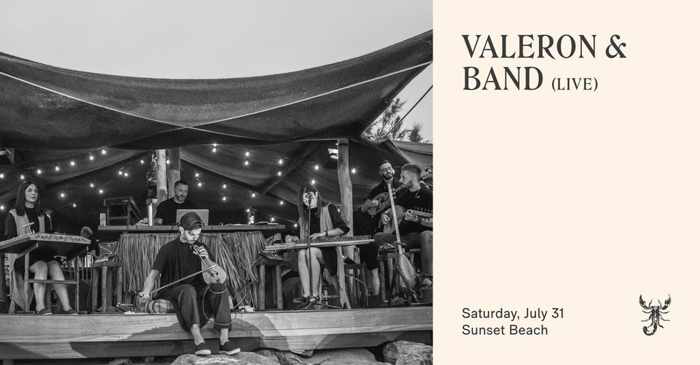 Valeron & Band perform for the Sunset Ritual at Scorpios on Saturday July 31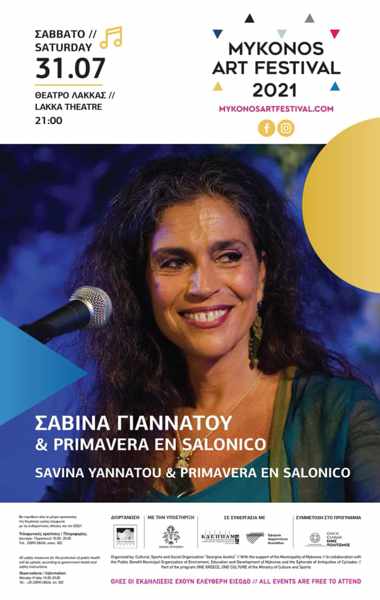 On Saturday July 31, Mykonos Art Festival presents July 31 2021 Mykonos Art Festival presents Savina Yannatou and Primavera En Salonico in concert. The event promises an evening of "songs from the Mediterranean, the Balkans and Greece are woven together into a varied musical carpet, combining east and west, contemporary and traditional as well as free improvisation." The concert takes place at Lakka Theatre, and admission is free.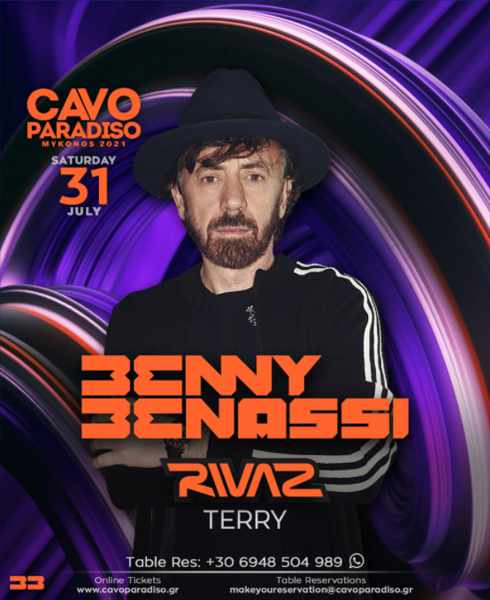 Benny Benassi is featured performer at Cavo on Saturday July 31. DJs Rivaz and Terry also will be playing sets for this event.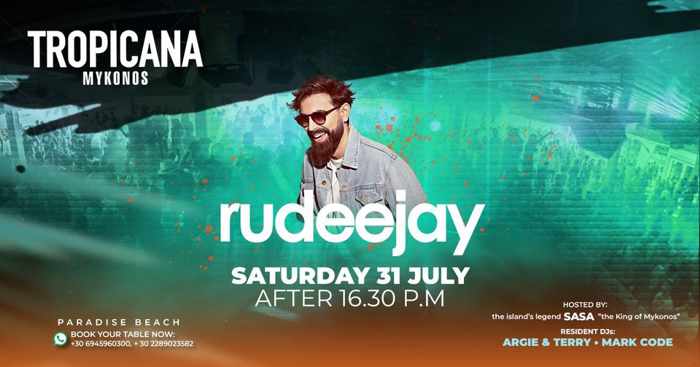 rudeejay returns to Tropicana on Saturday July 31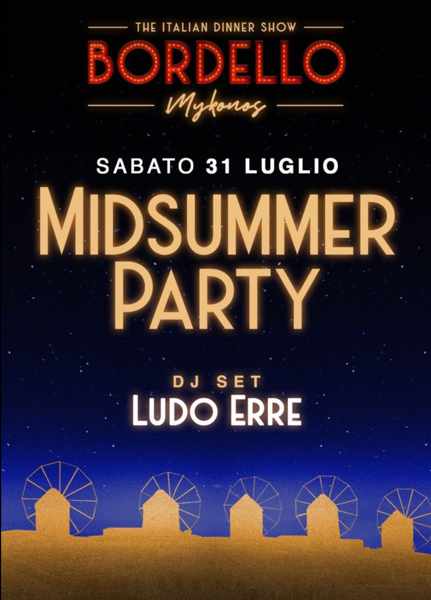 DJ Ludo Erre will play a set during the Bordello Mykonos midsummer party being held Saturday July 31 at Pinky Beach Club
What's on: Planning to visit Mykonos during July, and wondering what sorts of parties and cultural events will be taking place on the island while you're there?
Check out page 2 for a list of daily, weekly and regular events.
Page 3 shows events that took place from July 1 to 30, including bar and beach club parties, DJ sets, special dinner party events, live singer performances, art shows, and more.
CLICK HERE TO SEE AUGUST PARTIES & EVENTS.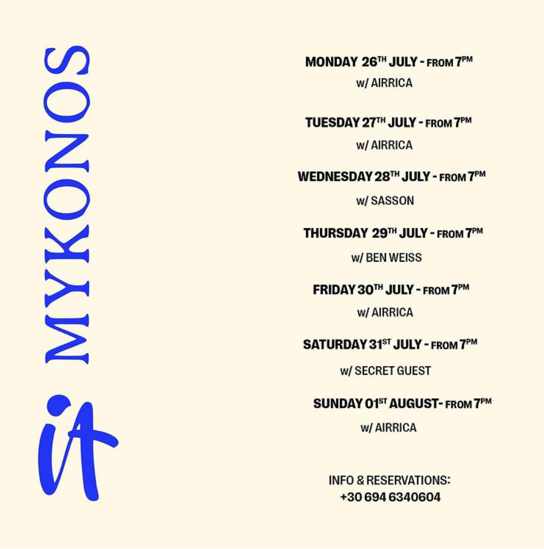 This is the calendar of DJ appearances scheduled for July 26 to August 1 at IT Mykonos restaurant and bar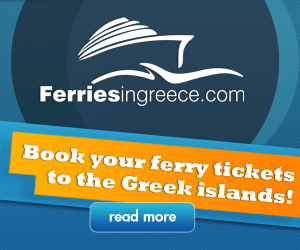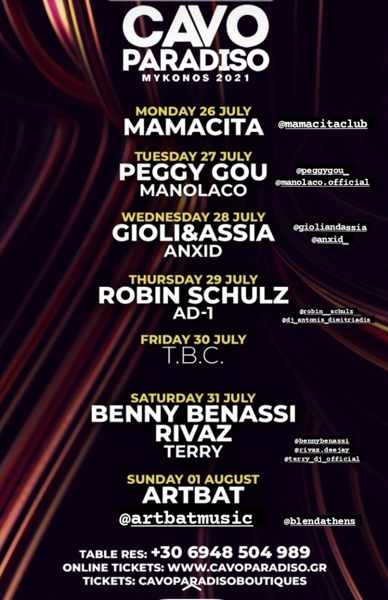 This is the schedule of DJ acts appearing at Cavo Paradiso club from Monday July 26 to Sunday August 1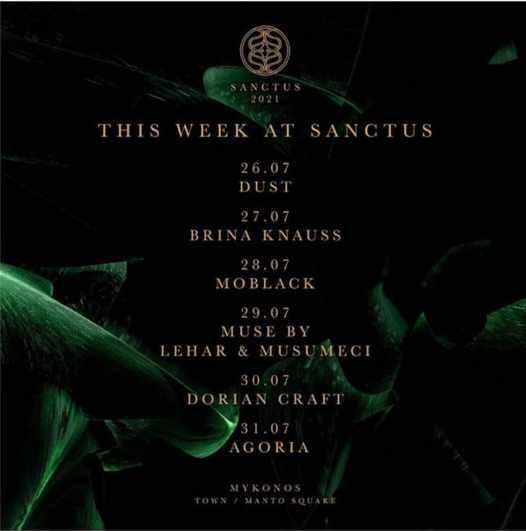 Sanctus club reopens on July 26, and has released this DJ lineup for the week of July 26 to 31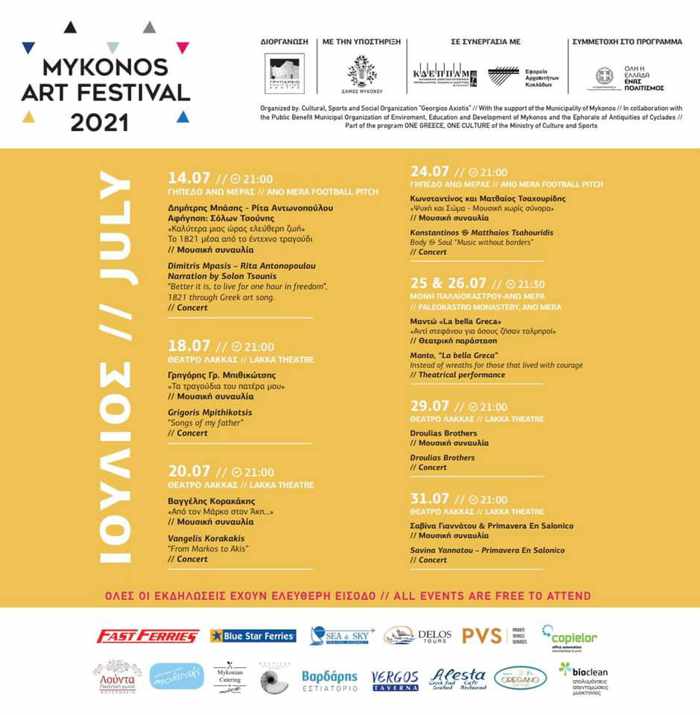 This is the program of concerts and theatrical performances being held in July as part of the Mykonos Art Festival 2021.   All the events are free to attend at the locations specified for each event.
Click on the link below to see the day-to-day list of events happening on Mykonos during July.
CONTINUED ON PAGE 2