Regular daily and weekly events
This is the scheduled party lineup at Madon, which is open every night except Sunday.  Monday is 100% hip hop with DJ Papaz; Tuesday is Latin Vibes and hip hop; Wednesday is Open Format; Thursday is Back to the 90s; Friday is Open Format; and Saturday is Classic Club.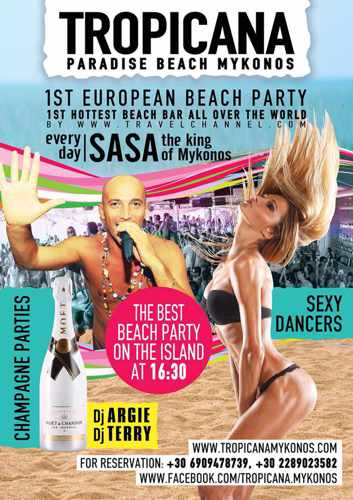 The most famous beach parties on Mykonos take place every day, starting at 4.30 p.m., at Tropicana on Paradise beach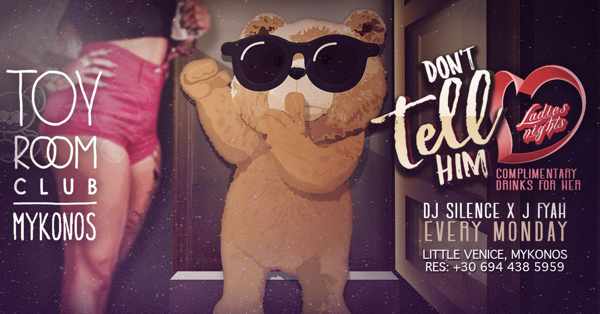 Toy Room Club holds its Don't Tell Him Ladies Night every Monday, with music by DJ Silence and J Fyah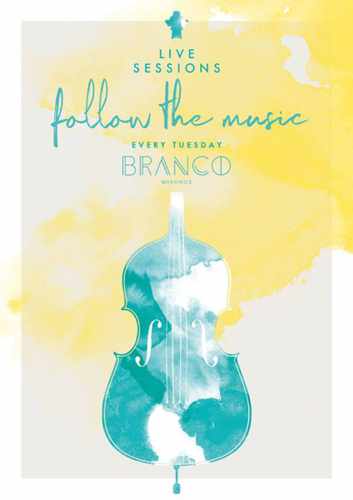 Every Tuesday from June 12 to August 22, Branco hotel at Platis Gialos beach presents Follow the Music — live mainstream jazz, soul and bebop sounds by the Sera Bellos Vocal Quintet. The weekly event starts at 7 p.m.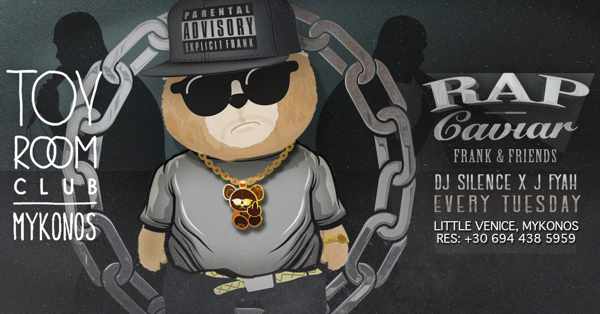 Every Tuesday, Toy Room Club presents Rap Caviar with DJ Silence and J Fyah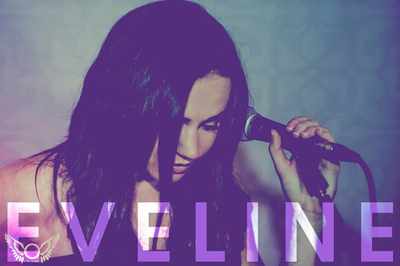 London-based singer & songwriter Eveline will be performing nightly at 9 p.m. at Rustic Grill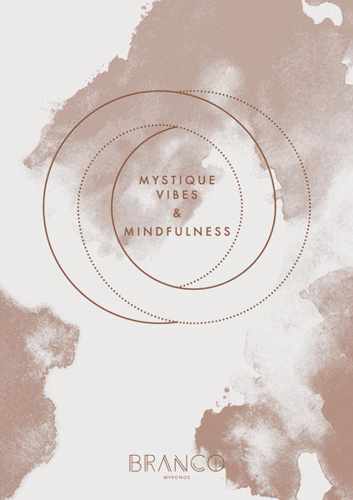 Every Wednesday from June 27 to September 5, Branco hotel at Platis Gialos beach presents its Mystique Vibes & Mindfulness sunset program, starting at 7 p.m. The first two hours will feature "therapists, spiritual teachers and sound healers from all around the world" who will spread their vibes to help participants expand their "highest self." Following that, and continuing until midnight, "musicians, DJs, deep spiritual, soulful house music will get mixed up with fancy detox dinner & playful cocktails by the sea."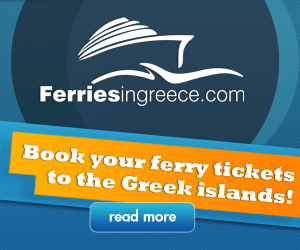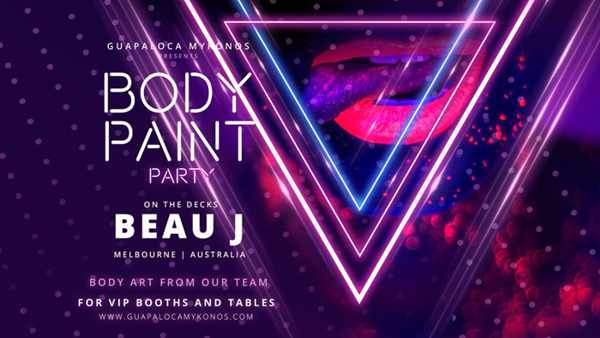 Australian DJ Beau J will be playing the music for the nightly Body Paint Party at Guapaloca, from May 6 until June 15. The parties start at 10 p.m.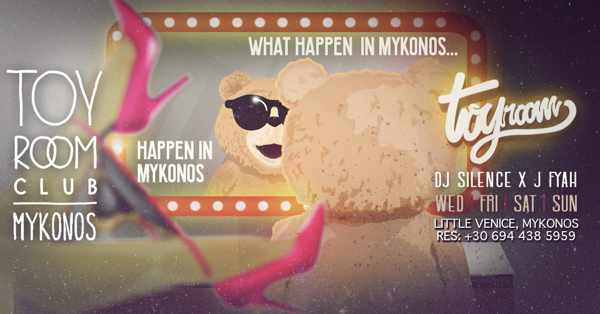 Toy Room Club holds its What Happens in Mykonos party every Wednesday, Friday, Saturday and Sunday throughout the summer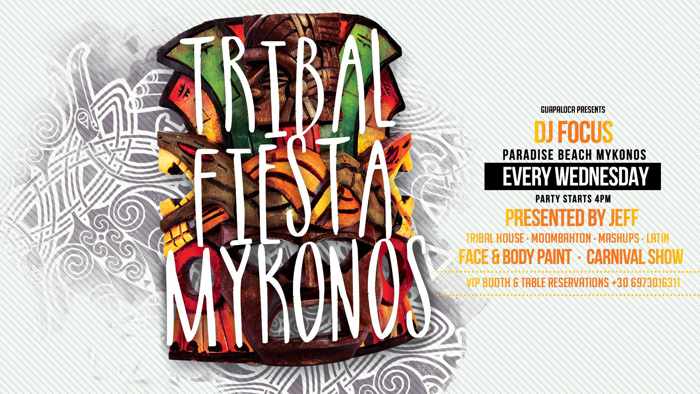 Every Wednesday afternoon during May, and throughout the summer, Guapaloca hosts its Tribal Fiesta. The party starts at 4 p.m.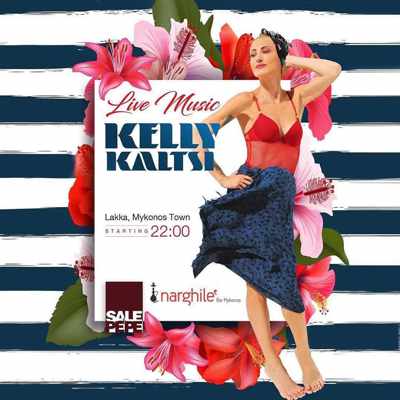 Popular local songstress Kelly Kaltsi sings five nights per week at Sale e Pepe restaurant / Narghile Bar. Her shows begin at 10 p.m.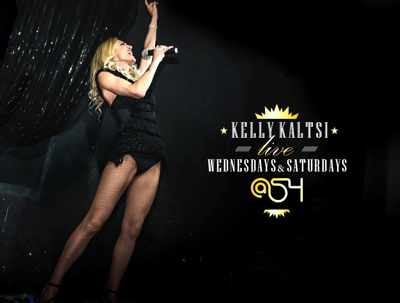 Kelly Kaltsi also takes the stage at @54 every Wednesday and Saturday to perform live pop and jazz tunes. The shows start at midnight.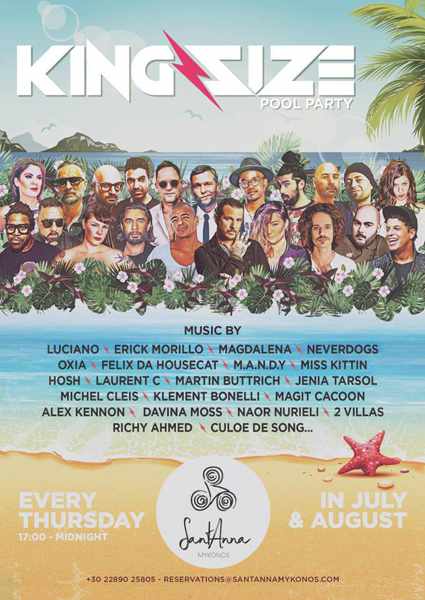 Every Thursday during July and August, SantAnna presents King Size Pool Party, with uplifting house music played by a lineup of DJs. The event starts at 5 p.m.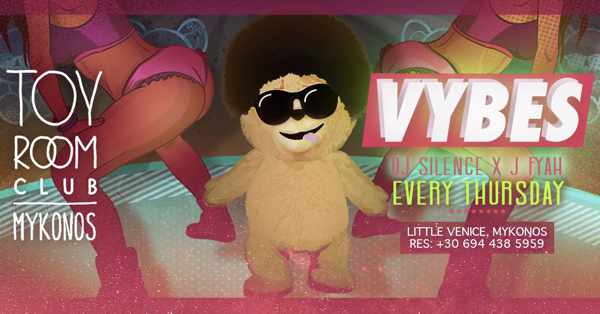 Toy Room Club holds its weekly Vybes party every Thursday night this summer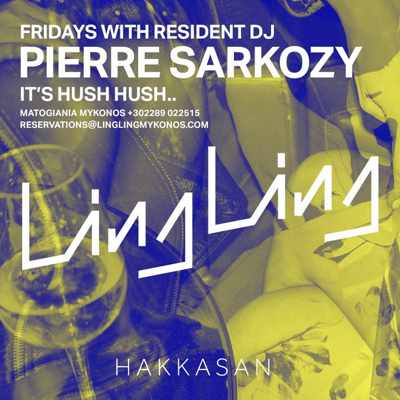 It's strictly hush hush, but DJ Pierre Sarkozy will be on the decks at Ling Ling every Friday night during summer 2018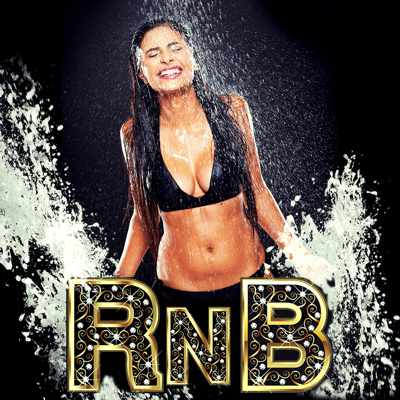 Again this summer, Super Paradise Beach Club presents its RnB party every Friday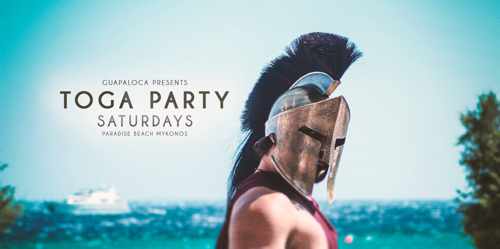 Toga parties return to Guapaloca every Saturday afternoon at 4 p.m. starting on May 5. The weekly parties continue until September 8.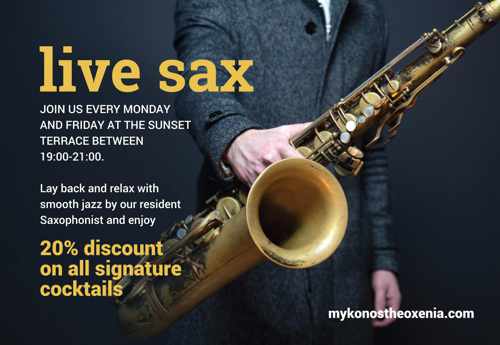 Mykonos Theoxenia Hotel presents live smooth jazz saxophone music every Monday and Friday evening all season. The event takes place from 7 to 9 p.m. at the hotel's sunset terrace.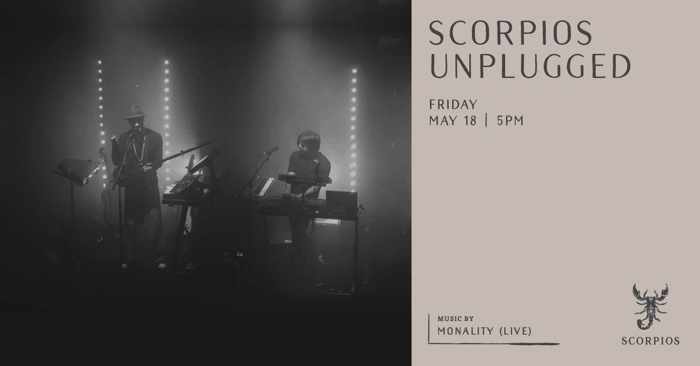 Scorpios Unplugged is the new music ritual that will be held at Scorpios every Friday evening. The program makes its 2018 debut on May 18 with live music by Monality.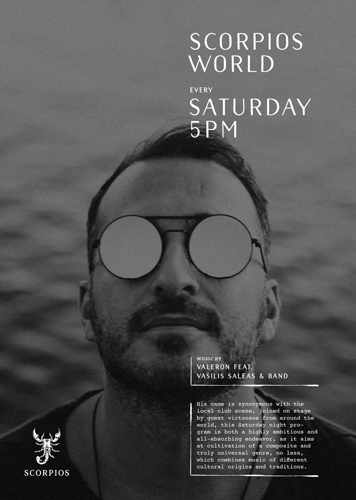 Every Saturday starting at 5 p.m., Scorpios presents its Scorpios World program, with music by Valeron plus Vasilis Saleas and his band
Rustic Grill hosts a Latin Dance event each Sunday starting at 10 p.m.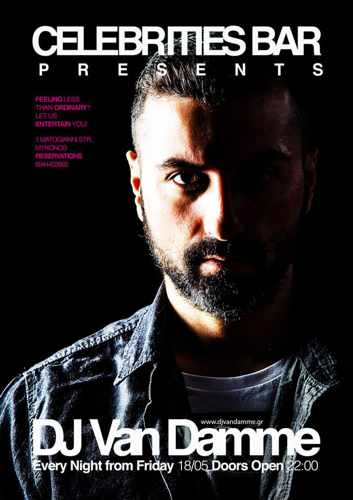 Starting on May 18, DJ Van Damme will play Celebrities Bar every night of the week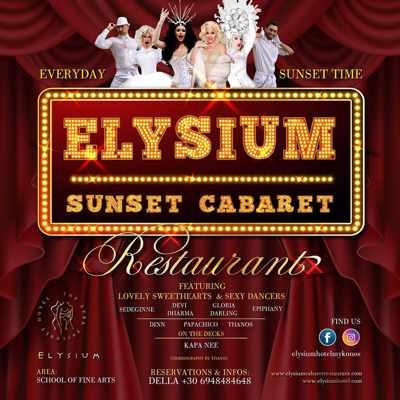 The Sunset Cabaret show returns to Elysium Hotel on Friday May 25 and will take place nightly at sunset time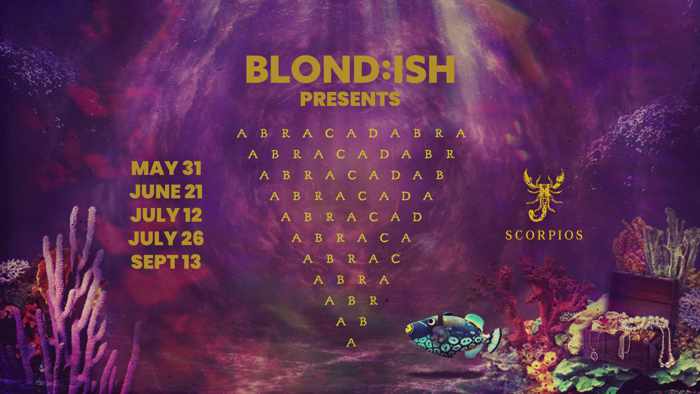 For the second year in a row, Blond:ish returns to Scorpios with five special Abracadabra events between May 31 and September 13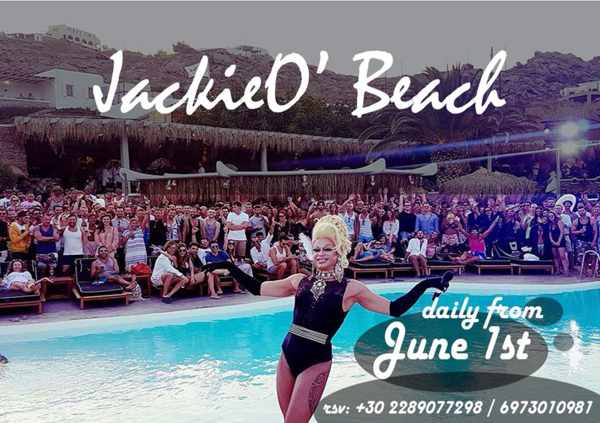 Every day starting on June 1, JackieO' Beach club at Super Paradise presents evening drag shows on the club's pool terrace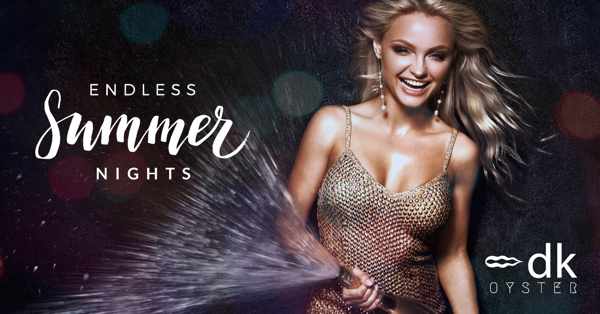 Starting on June 13, DK Oyster at Platis Gialos presents Endless Summer Nights, a "luxury clubbing and sensual overload" event featuring dancers and a live singer. The party takes place every Tuesday, Thursday and Saturday night starting at 9:45 p.m.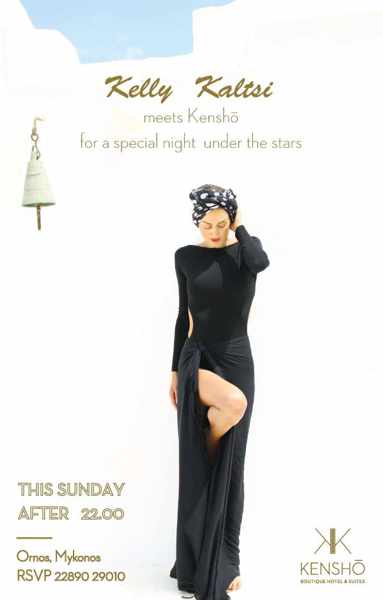 And on Sunday nights, starting after 10 p.m., singer Kelly Kaltsi performs at Kensho Boutique Hotel