For information about nightlife and beach parties in 2018, check out my post: Mykonos bar, nightclub and beach club openings in 2018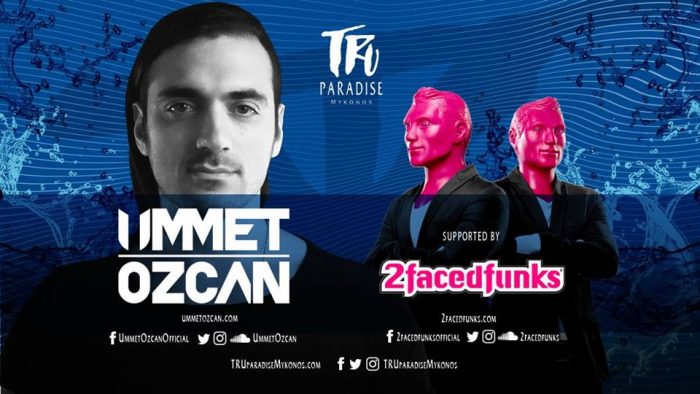 The former Paradise Club has an all-new name and completed renovated venue for summer 2017 — it's now the TRU Paradise beach club and restaurant and it hosts special party events with big-name DJs from time to time. Feature acts for Tuesday July 25, for example, were Ummet Ozcan and 2 Faced Funks.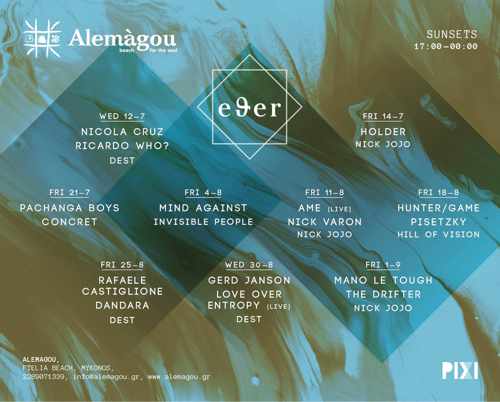 Alemagou will be hosting nine EΘER events this summer, a series of new concept parties being held between July 12 and September 1.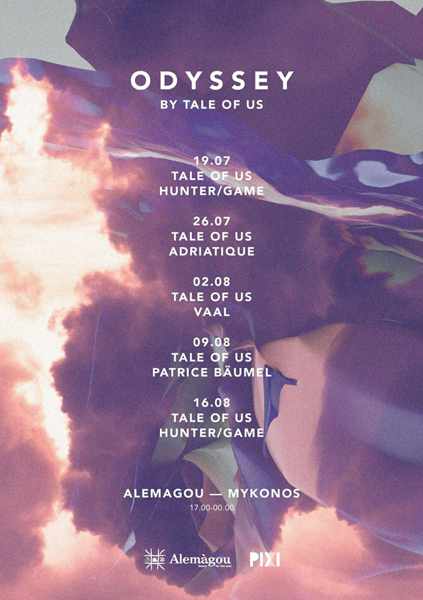 Alemagou also is hosting Odyssey, a "5-week sunset-session residency curated by Tale Of Us."  These parties begin Wednesday July 19 and continue each Wednesday evening (from 5 p.m. til midnight) until August 16.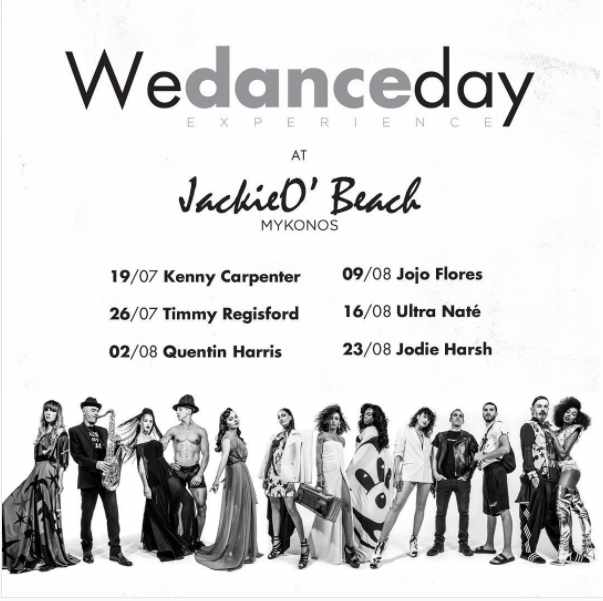 JackieO' Beach club introduces Wedanceday Experience for summer 2017. The "fashion-themed" parties feature a team of 12 resident artists and DJs whose mission is to unite with the crowd on the dance floor and, through their unique artistic expression, elevate all participants "to a state of pure happiness and pure party feeling."  The parties will be held each Wednesday from July 19 through to August 23.
Click here to see regular weekly events and summer DJ lineups for the major clubs
Click here to see a list of events taking place during February, March and April
Click here to see parties and bar openings during May
Click here to see events that have been announced for June
Click here for a list of parties scheduled for July
Click here to see August events
Click here to see events planned for September
Click here if you will be island hopping in Greece this summer and want to see party events taking place this summer on other Cyclades islands including Ios, Naxos and Santorini
For tickets and VIP table reservations, contact the bars and clubs directly.
Please click on the link below to continue reading on page 2 of this post
CONTINUED ON PAGE 2