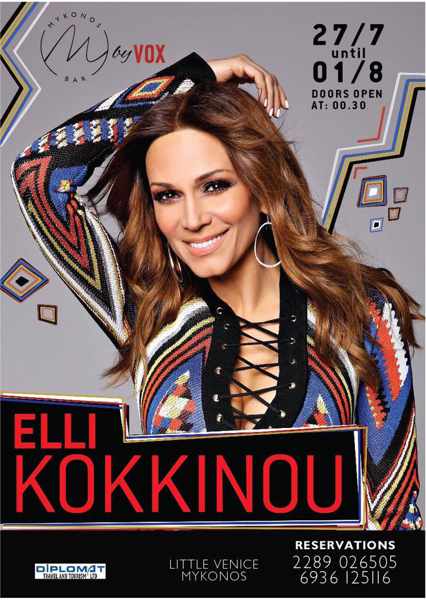 Elli Kokkinou is back at Mykonos Bar for nightly performances from July 27 until August 1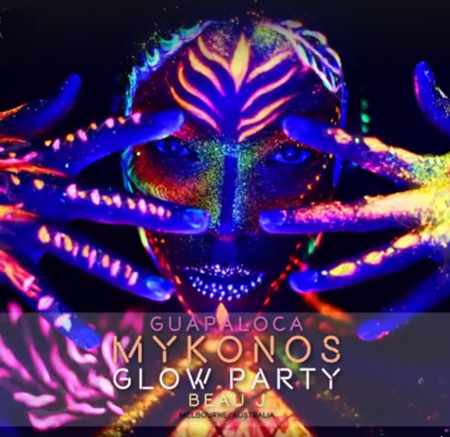 Guapaloca Bar is throwing a Glow Party on Monday July 31, with music provided by DJ Beau from Melbourne, Australia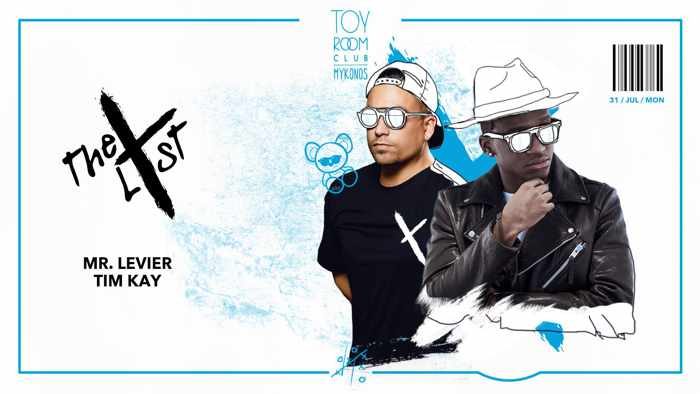 Dubai's The List comes to Toy Room Club on Monday July 31, with music by Mr. Levier and Tim Kay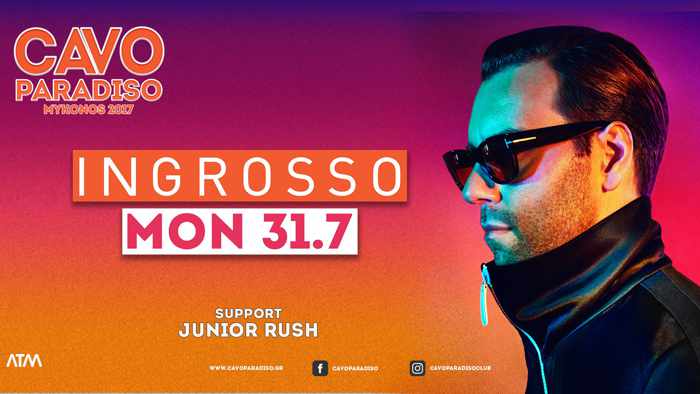 Ingrosso is featured act at Cavo Paradiso on Monday July 31
~ updated on Monday July 31 ~
Page 2 of this post contains a chronological list of parties taking place on Mykonos during July, and is updated whenever new events are announced. To see events scheduled for August, September and October, as well as parties that are held on either a daily or weekly basis during the summer, follow the links below:
Click here to see regular weekly events and summer DJ lineups for the major clubs
Click here to see what's happening in August 
Click here to see events planned for September and October (Please note that only a few events have been announced for these months so far. More information will be available by mid- to late August.)
Click here if you will be island hopping in Greece this summer and want to see party events on other Cyclades islands including Ios, Naxos, Paros, Santorini, Syros, Amorgos and Andros.
Turn to page 2 for the full day-by-day list of July events:
CONTINUED ON PAGE 2