Mykonos is the prominent supporting star in  the new music video Χωρις Εσενα, released July 23 by Greek singer Giorgos Tsalikis. During the summer, Giorgos and his band performed live at 4711 club for 65 nights.  
Events from October 14 to 31
Partying continues at Tropicana from October 14 through to the 19th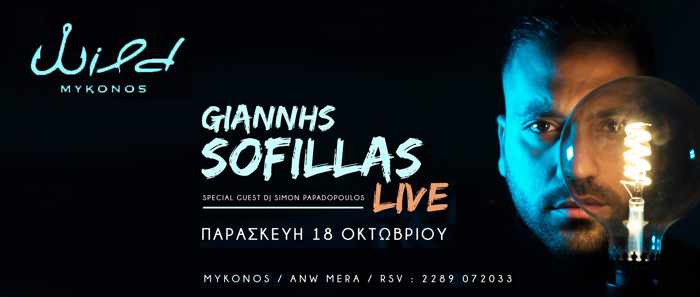 Giannis Sofillas will appear for a live show at Wild Cafe Bar on Friday October 18. Simon Papadopoulos will be special guest DJ for the event.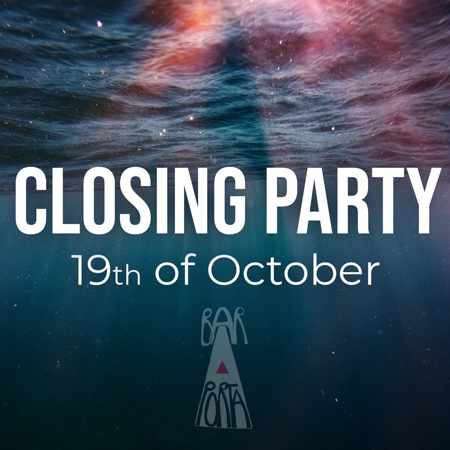 Porta Bar locks its doors for the winter after its season closing party on Saturday October 19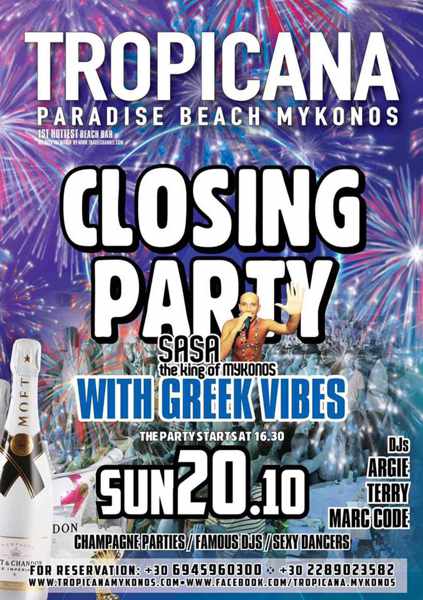 Tropicana throws its season closing party on Sunday October 20
Kdeppam Mykonos hosts Familia Musicata, a free live concert at the Grupario Cultural Center on Thursday October 24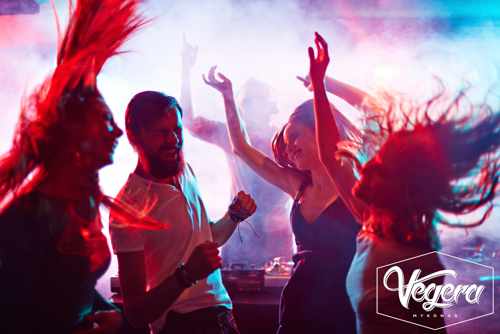 Vegera is holding its first Autumn Party weekend on Friday October 25, Saturday the 26th and Sunday the 27th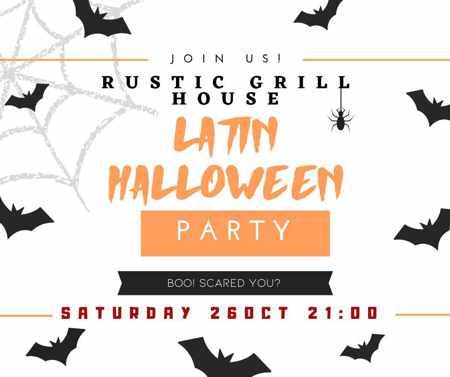 Rustic Grill is hosting a Latin Halloween Party on Saturday October 26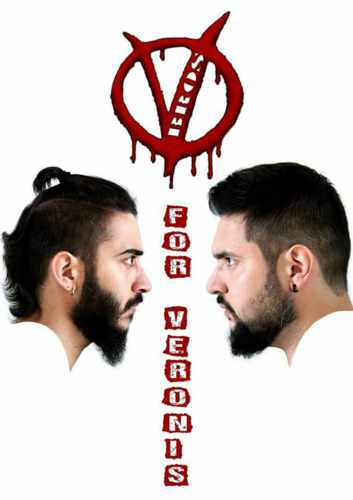 Local rock group V Bros (Veronis Brothers) will perform at Central on Saturday October 26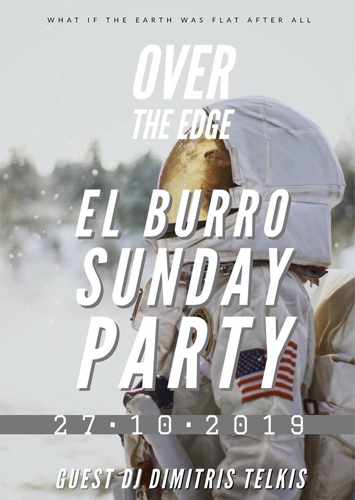 The regular Sunday Parties return to El Burro on October 27 with "Over the Edge" featuring music by guest DJ Dimitris Telkis
~ See a listing of past events on page 2 ~
What's happening: Mykonos is in end-of-season mode, with bars, clubs and restaurants either closing up shop or preparing to wind down operations.
As usual, the last weekend of September is closing party time for numerous establishments, including Scorpios, Moni, The Garden, JackieO' Beach, and Elysium Hotel's popular Sunset Cabaret.
Parties are continuing at many bars in Mykonos Town, however, and beach parties are still going strong at Paradise beach, where Tropicana will be open until October 20.
Page 2 of this post contains promotional flyers showing daily beach parties, regular weekly events and special event series. 
Page 3 lists events that have taken place since March, in case you're interested in seeing what has already happened.
I update this post whenever new announcements are released, often several times per day, so check back regularly to see what's new.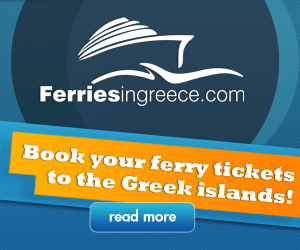 CONTINUED ON PAGE 2