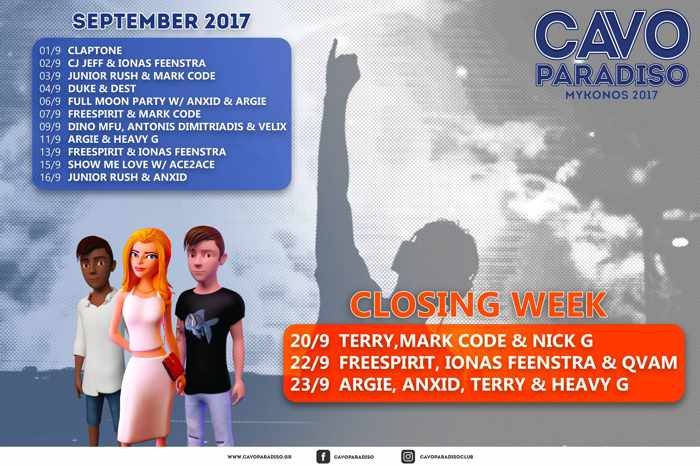 Cavo Paradiso's DJ roster for September, including its closing week parties September 20, 22 and 23
~ Updated on Tuesday December 26 ~
While September's arrival is a sign that summer is winding down, that doesn't mean the party scene is finished on Mykonos. Although Madon ended its season during the last week of August, many bars and clubs are still going strong. It's also a great time for major cultural events, including the Mykonos Biennale and the Mykonos Multimedia Festival, both taking place the first week of the month.
Although some venues will start to close up shop over the course of September, many bars in Mykonos Town will remain open throughout the month and into the first half of October, while some of the beach clubs will also stay in operation until at least early October.
You'll find a day-by-day list of September and October parties below and continuing on page 2 of this post. Please note that most events for October entertainment events will not be released until closer to that month. This post will be updated whenever party details are released.
If you want to see what the party scene was like on Mykonos during earlier months this year, click here.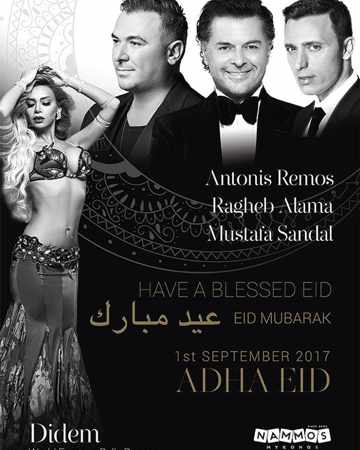 On Friday September 1, singers Antonis Remos, Ragheb Alama and Mustafa Sandal will perform in concert at Nammos in celebration of the Kurban Bayrami feast for Eid el-Adha. Also in the entertainment lineup for the evening is world-renowned belly dancer Oryantal Didem .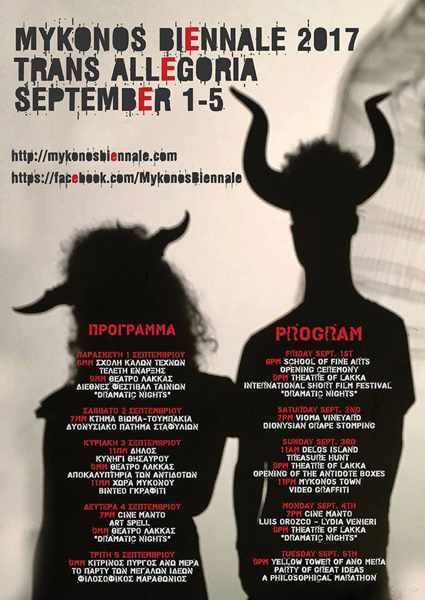 The 2017 Mykonos Biennale — a festival celebrating art, dance, music and short film — takes place September 1 to 5 at locations around the island.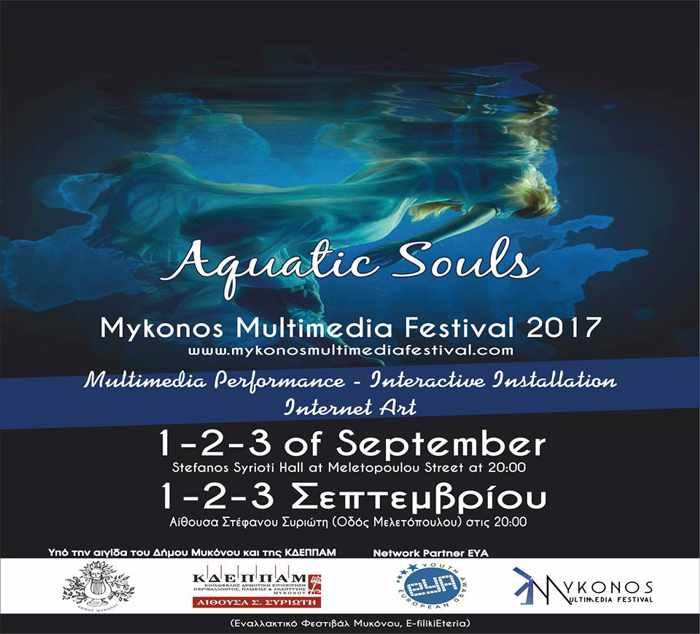 Another major cultural event on the island this month is the Mykonos Multimedia Festival 2017, featuring multimedia performances, interactive installations and Internet art. It's being held at the Sefanos Syrioti Hall on Meletopoulou Street each evening from September 1 to 3.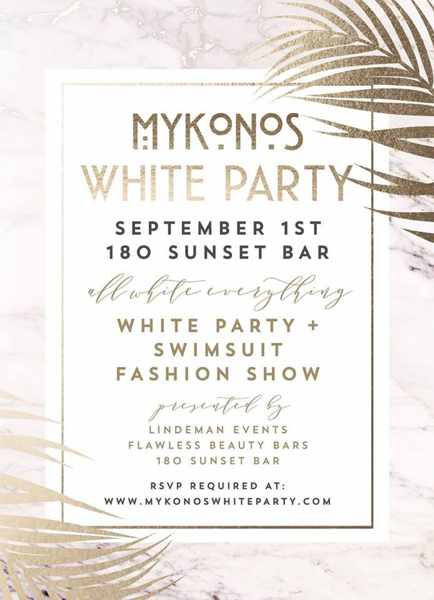 180 Sunset Bar hosts the Mykonos White Party on Friday September 1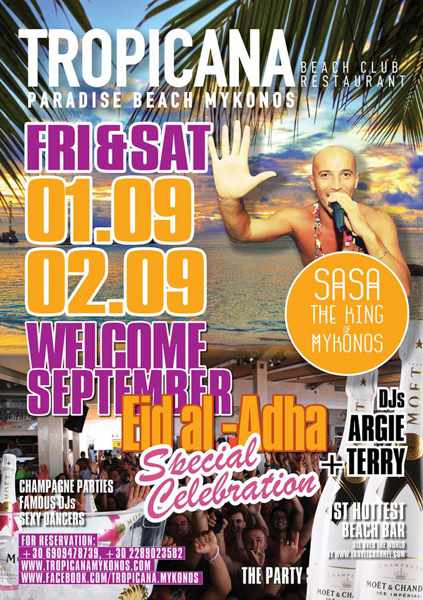 On Friday September 1 and Saturday September 2, Tropicana beach club is holding special parties to welcome the arrival of September and to celebrate Eid al-Adha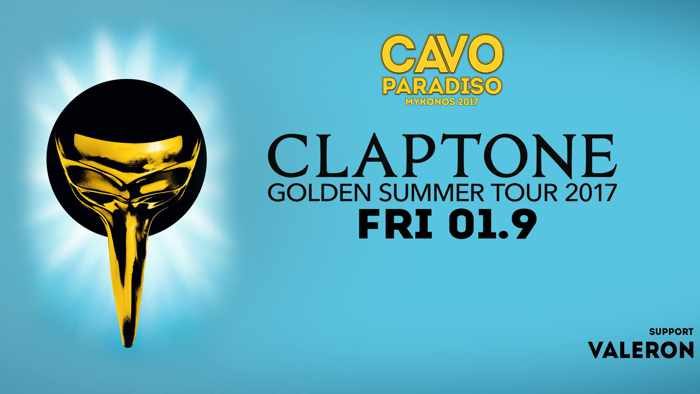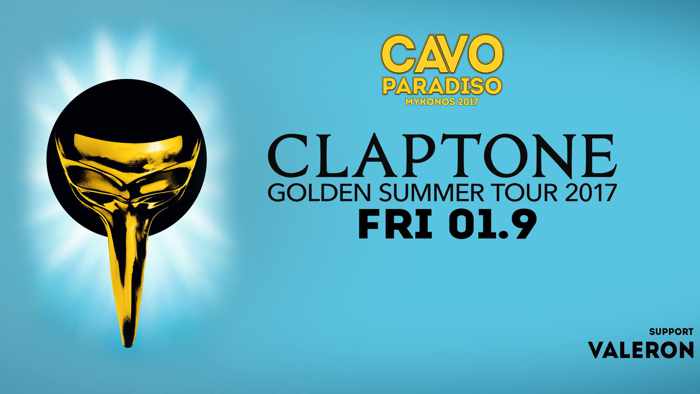 Claptone and Valeron play Cavo Paradiso on Friday September 1. See page 2 for a list of other events being held at the club this month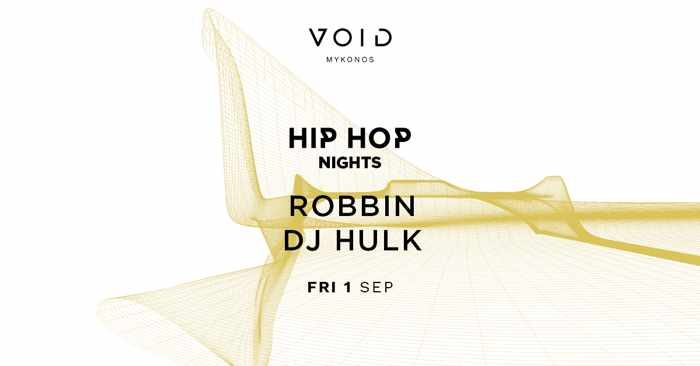 VOID's Hip Hop Nights continue on Friday September 1 with DJ Robbin Jefferson and DJ Hulk on the decks
CONTINUED ON PAGE 2