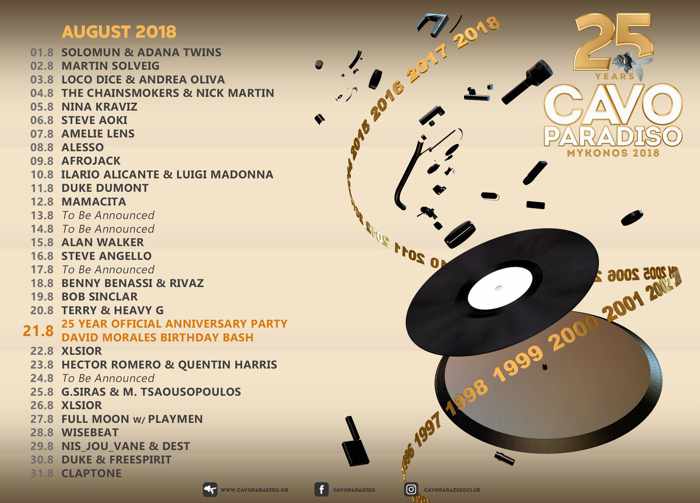 This is the international DJ lineup for Cavo Paradiso in August
Alemagou will be hosting more than 10 events during August 2018. The featured artists and their appearance dates are indicated on the promotional poster shown above.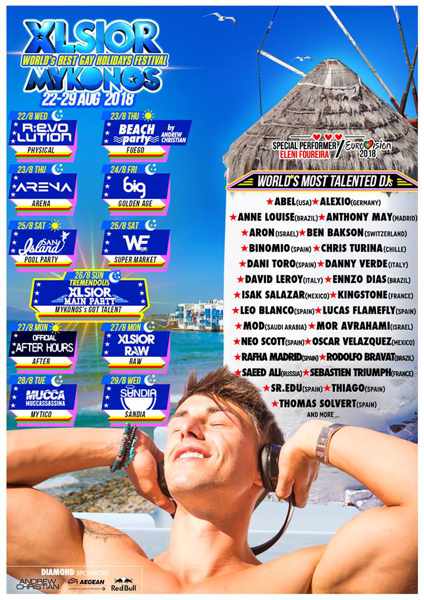 XLSIOR Festival, the biggest annual party event on Mykonos, takes place this year from August 22 to 29 at beach clubs and various venues in Mykonos Town. A roster of top international DJs will appear for 11 major events.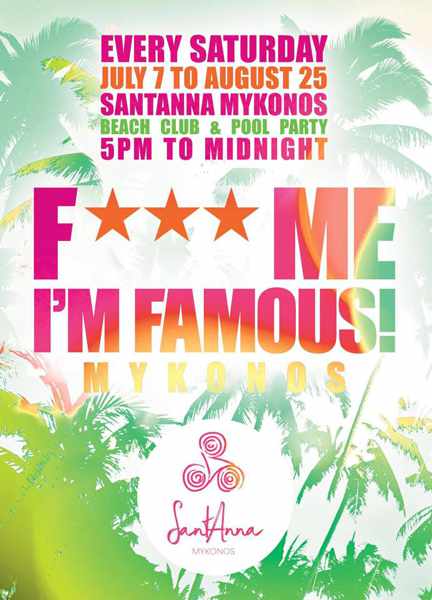 SantAnna will throw its F*** Me I'm Famous! pool party every Saturday evening in August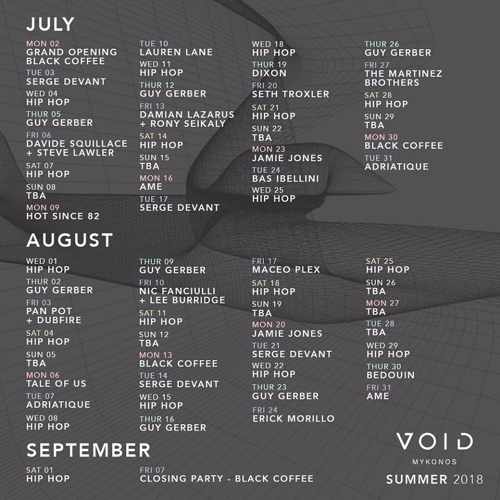 Void has special DJ acts and events every night of August, with some artists & parties still to be announced for the month
~ updated on Tuesday June 19 2018 ~
Below is a listing of promotional flyers for parties scheduled to take place on Mykonos during August 2018.
Events will be added to this page when they are announced, so check back for updates.
Bear in mind that many parties may not be announced until only a day or two before they take place. Some parties are advertised only locally on Mykonos, so when you are on the island, keep on the lookout for posters and club promotional staff who visit popular beaches and Mykonos Town to provide information about special events.
For more information about specific events, pricing and admission policies, or to make table reservations or to purchase advance tickets, contact the bars and clubs directly.
To see party listings for July 2018, click here.
And to see a list of daily and weekly events, as well as parties scheduled for May and June 2018, click here.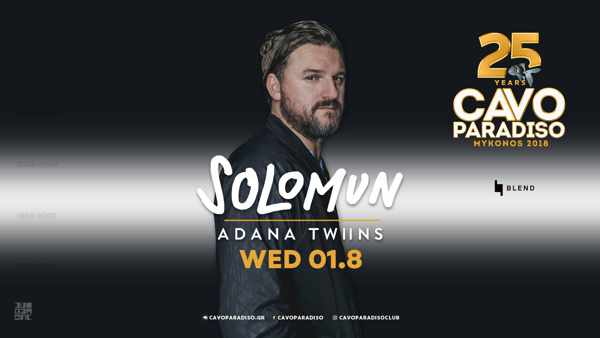 Cavo Paradiso presents Solomun and the Adana Twiins on Wednesday August 1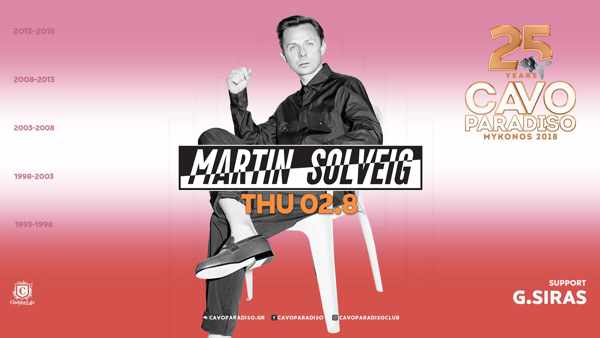 Martin Solveig is feature act at Cavo Paradiso on Thursday August 2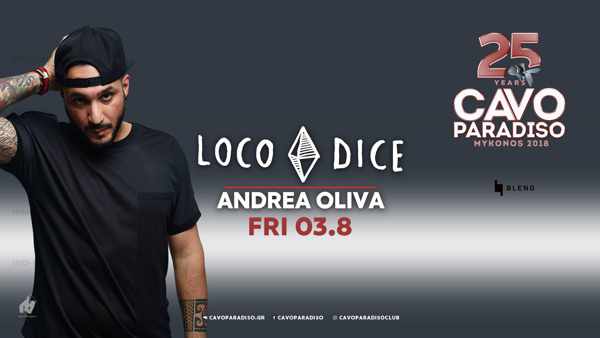 Loco Dice and Andrea Oliva headline at Cavo Paradiso on Friday August 3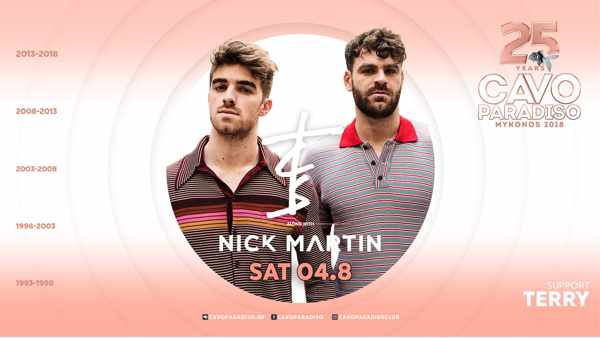 The Chainsmokers and Nick Martin are feature acts at Cavo Paradiso on Saturday August 4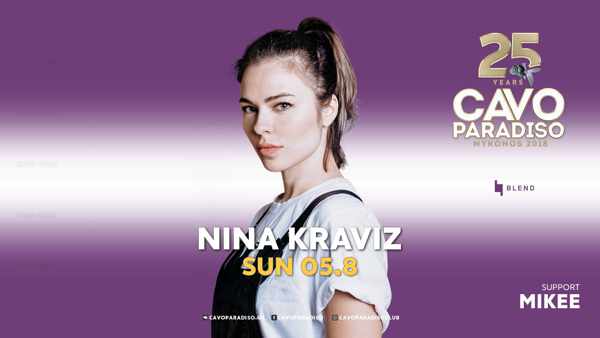 Cavo Paradiso presents Nina Kraviz and Mikee Harris on Sunday August 5
SEE PAGE 2 FOR MORE AUGUST EVENTS
CONTINUED ON PAGE 2
Pages: 1 2