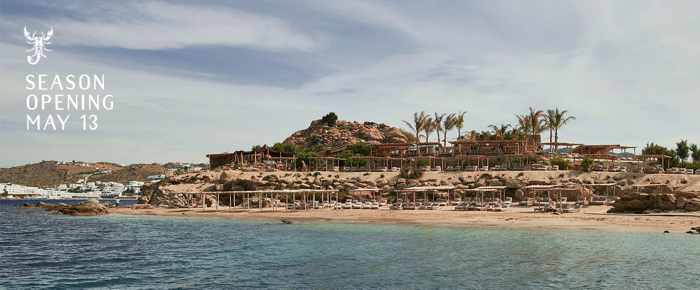 Scorpios opens for another season on Sunday May 13
~ Updated on Wednesday April 18 ~
Below are promotion flyers for parties scheduled to take place on Mykonos during May and June 2018. Events will be added to this page when they are announced, so check back for updates. Keep in mind that many parties may not be announced until only a day or two before they take place. Contact clubs directly to make table reservations or to purchase advance tickets.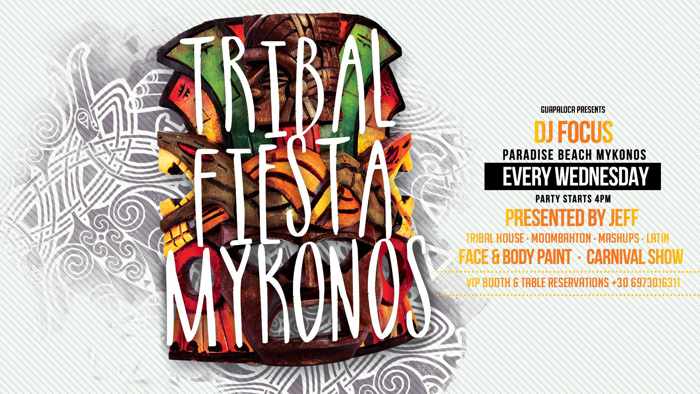 Every Wednesday afternoon during May, and throughout the summer, Guapaloca hosts its Tribal Fiesta. The party starts at 4 p.m.
This is a teaser for the SantAnna beach club at Paraga beach, which will launch its 2018 season in May (exact date has not yet been announced.)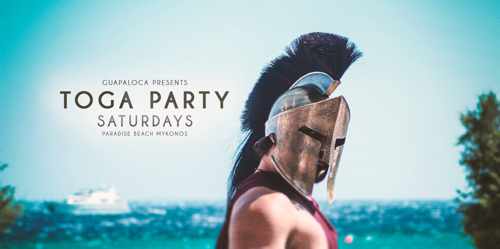 Toga parties return to Guapaloca every Saturday afternoon at 4 p.m. starting on May 5. The weekly parties continue until September 8.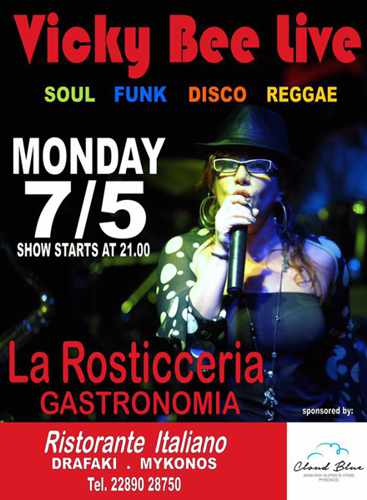 Singer Vicky Bee appears at La Rosticceria on Monday May 7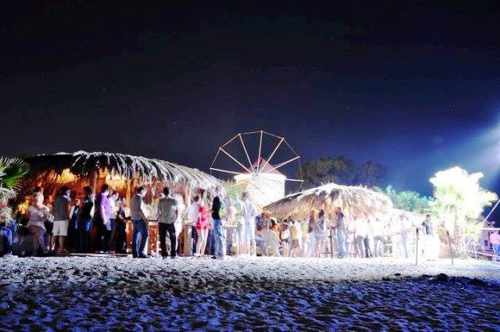 Lilith Events will be holding a special opening party at Kalo Livadi beach on Friday May 11. So far there are no details about the venue where the party is taking place, or the DJs who will be appearing. More information is expected soon.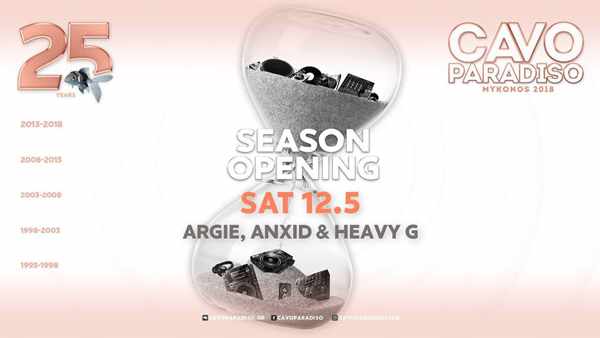 Argie, AnXid & Heavy G are in the DJ lineup for Cavo Paradiso's Season Opening party on Saturday May 12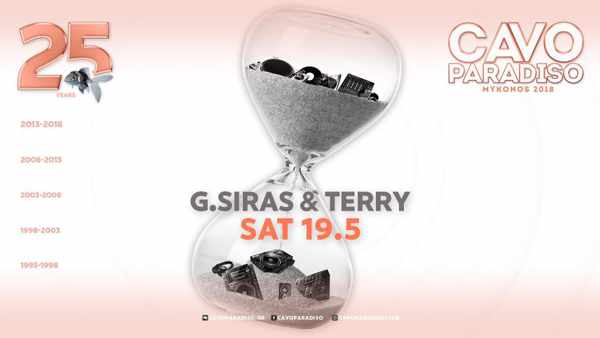 G. Siras & Terry will be on the decks at Cavo Paradiso on Saturday May 19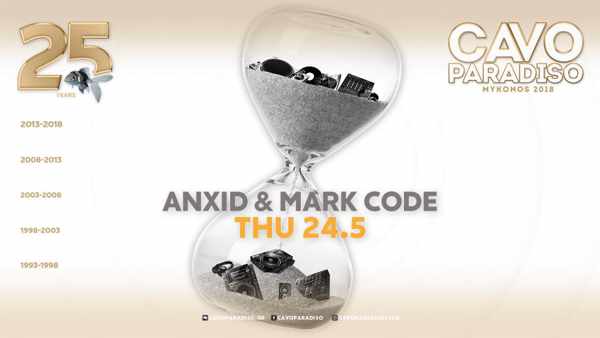 AnXid & Mark Code are featured DJs at Cavo Paradiso on Thursday May 24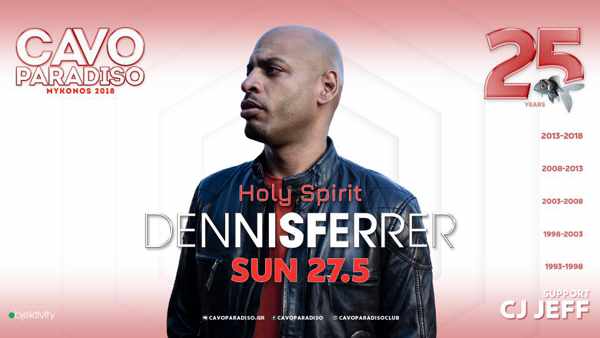 Dennis Ferrer is the first major DJ to be announced for gigs on Mykonos in summer 2018. He will be on the decks at Cavo Paradiso for the Holy Spirit holiday weekend party on Sunday May 27.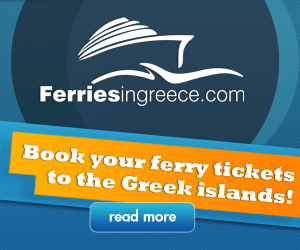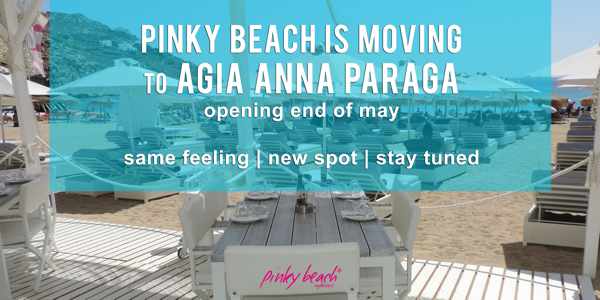 After 6 years at Super Paradise, Pinky Beach will have a new home when it reopens in late May. The club's new beach location has not yet been announced.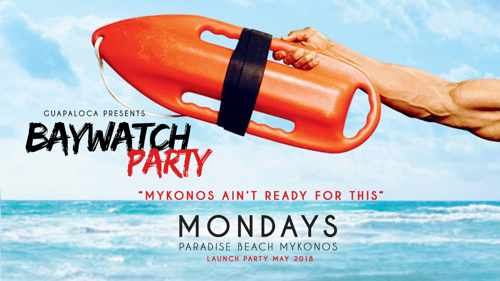 May 28 is the launch date for the new weekly Baywatch Party at Guapaloca, scheduled to take place every Monday starting at 4 p.m. Dress code for the parties is Baywatch red.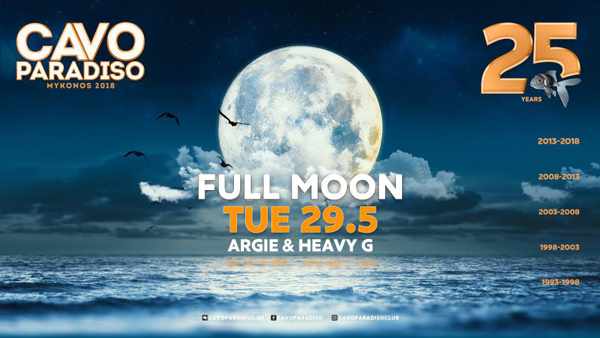 Argie & Heavy G are scheduled DJs for the Full Moon Party at Cavo Paradiso on Tuesday May 29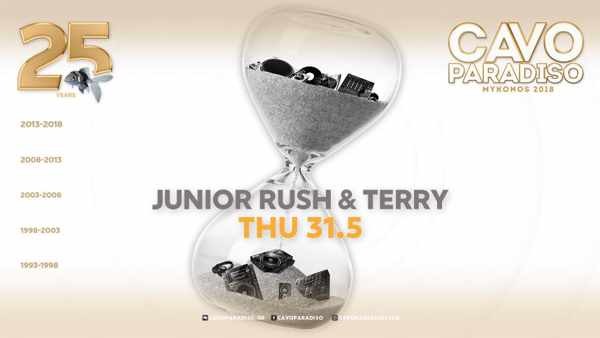 Junior Rush and Terry headline the party at Cavo Paradiso on Thursday May 31
For parties and events in June, click on the link below to turn to page 2.
CONTINUED ON PAGE 2
Pages: 1 2