Final update on Wednesday December 29
What was on: The 2021 tourist season ended in October for most hotels, bars, clubs, restaurants and shops on Mykonos, but that didn't mean the island shut down completely for the winter.
More than two dozen restaurants and bars that serve local residents year-round kept their doors open, as usual, while numerous places that normally close by mid-October extended their seasons into November as business from late-season island visitors remained steady.  A few brand-new hangouts even opened up in the post-season to offer fresh options for drinking and dining after the tourist-oriented venues shuttered for the winter. Newcomers Elaion, La Barran, Mosaic, Paloma, Promenade and Velanos were among the bars and restaurants that stayed open into December.
Gala New Year's Eve and New Year's Day celebrations had been scheduled for several bars and restaurants, but those events were cancelled when the Greek government imposed operating hour restrictions and banned the playing of music — a year-end attempt to control the skyrocketing number of Covid cases caused by the Omicron variant.
Despite the ongoing pandemic, 2021 turned out to be a surprisingly good year for Mykonos tourism, producing a huge bump in visitor traffic compared to 2020.  Traffic jams, sold-out hotels, and crowded bars and restaurants during August and September, in particular, gave the impression things were almost back to normal, while October and November saw more tourist arrivals than usual for those months.
Although Omicron put a damper on year-end festivities, tourist-related businesses on Mykonos are optimistic about 2022, since advance bookings for hotels have been strong, as has interest in the island on social media.
What will happen tourism-wise  in 2022 is anybody's guess, but if infections caused by Omicron peak in winter, and the pandemic begins to burn out by spring, you can expect a robust travel season on Mykonos. The island will be ready for it. Dozens of exciting new hotels, restaurants and bars opened  in 2021 (see our post Mykonos restaurants, bars, clubs & more: What's new for 2021  for details), while more are in the works for 2022.
Unfortunately for many repeat visitors, however, several popular restaurants and bars won't be returning in 2022, including Avra, Babylon, Central and Joanna's Nikos Place (see more on that below).
If you have never been to Mykonos before, but think you might finally make it there in 2022, this post will show you the types of events that take place on the island each summer. Our listing of parties, DJ appearances and cultural events held  from August to December 2021 will give you an idea of what you can expect if you visit during any of those same months in 2022.
Major autumn closing and opening announcements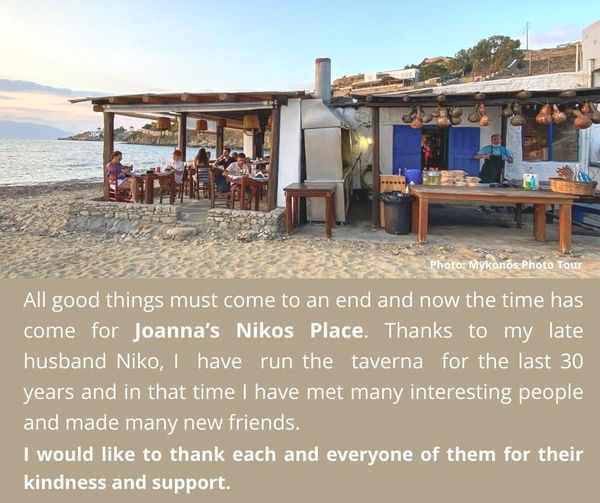 Joanna's Nikos Place, the much-beloved beach taverna at Megali Ammos, is closing its doors permanently. In an announcement shared on social media December 9, owner Joanna Daktilidi broke the news that she is ceasing operations of the taverna after a 30-year run.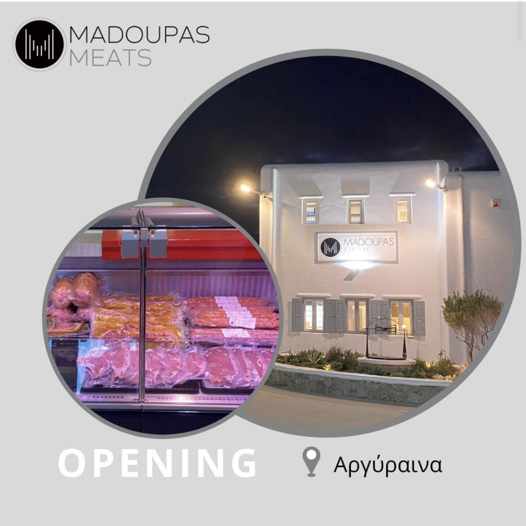 On Saturday December 4, Madoupas Meats opened a new shop in Argyraina — their third outlet on Mykonos — giving visitors another place to stock up on food for their villas, Airbnbs orself-catering holiday accommodation rentals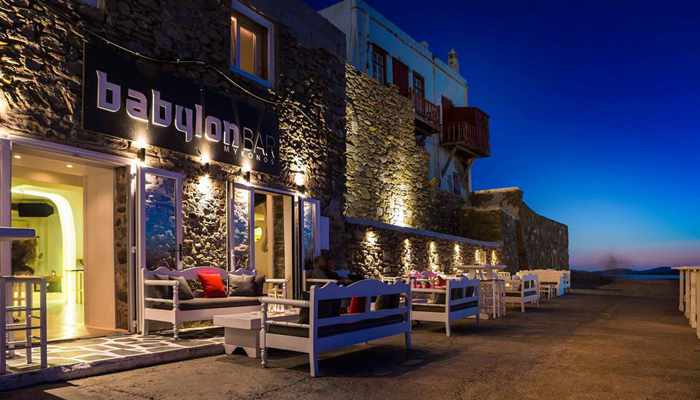 2021 has been the final season of operations for Babylon Bar. In a social media post on November 29, club owners Jose & Stratos announced that, "after 13 years full of happiness, pride, and entertainment, the time has come for Babylon Mykonos to put an end to a ride that will always be in our hearts for years to come."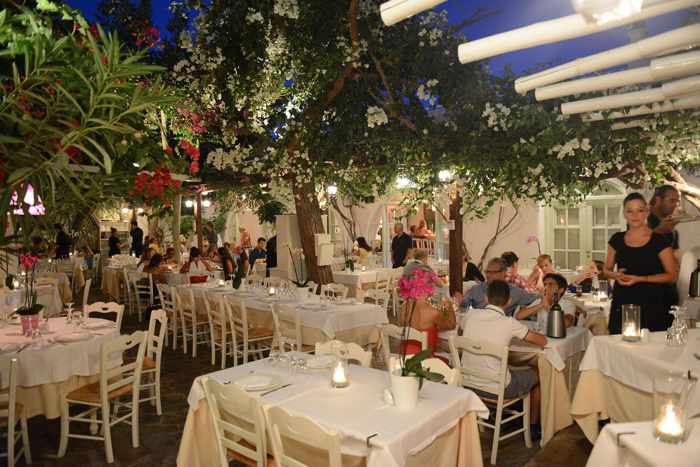 It's the end of an era: The elegant fine dining Avra Restaurant is closing permanently after 22 years of operations. Owners Nikos Iliopoulos and Sarah Pearson announced the news in a November 23 post on Facebook, stating: "we have felt blessed to be part of an incredible magical Mykonos era that many of us feel is unfortunately now fading fast. We hope we have made everlasting memories for your times in Mykonos and… well… perhaps … we may be back to make more."
5×5 Multiplex is a new restaurant that opened in Ornos in mid-November. Open every day except Monday from 7 a.m. until midnight, it's a casual go-to spot for coffee, breakfast, brunch, lunch, crepes, waffles, burgers, souvlaki and more. You'll find it across from the athletic stadium along the road from Korfos to Agios Ioannis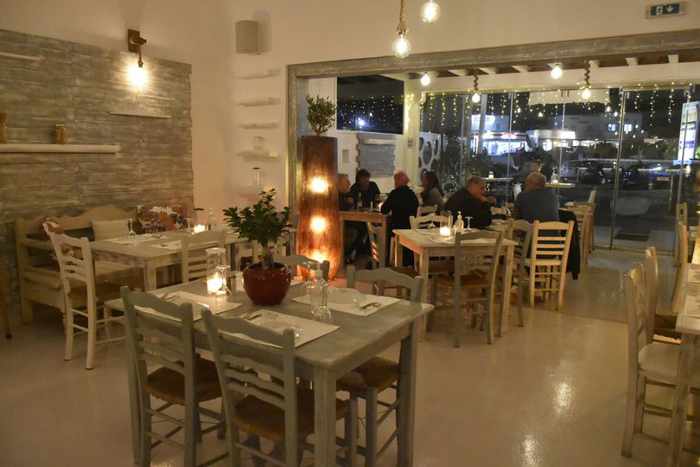 Mykonos residents and visitors have a new place to dine out during the winter — the Italian restaurant, pizzeria and bar Elaion Mykonos has just opened in the Vougli district of the island (in the premises formerly occupied by Taverna Kandavlos).  If the name Elaion sounds familiar, that's because the restaurant is owned by the same people who operate the Elaion restaurant on nearby Syros island. According to the Elaion Mykonos page on Facebook, the restaurant is open daily from 2 p.m. until midnight.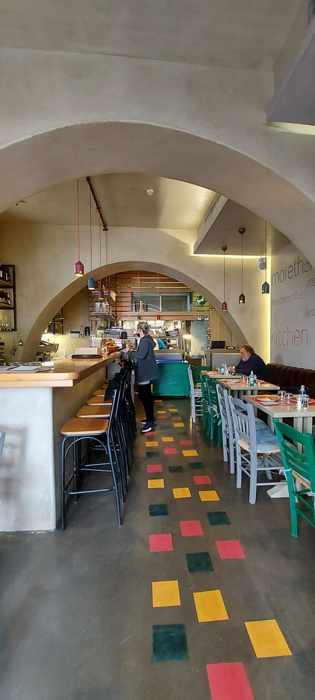 There's a new place to enjoy a good Greek food meal in the heart of Mykonos Town this winter. La Taverna Greka moved into the Mother Earth restaurant space in late summer, and will be offering traditional Greek dishes at reasonable prices from 12:30 in the afternoon until 10:30 at night. You'll find the taverna tucked into a lane beside the ALIS fashion boutique on Mitropoleos street.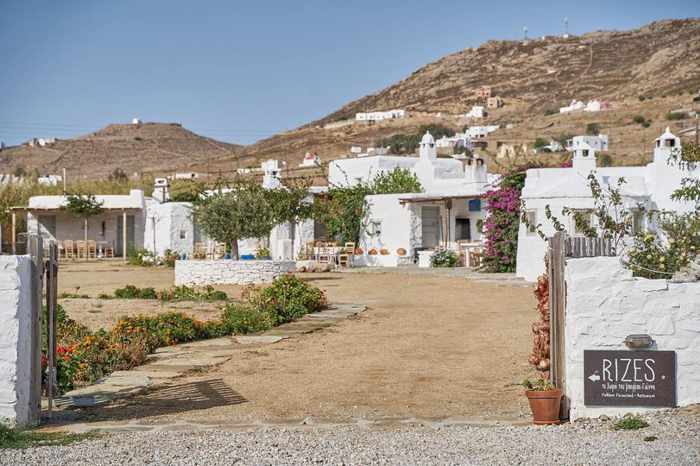 Rizes Folklore Farmstead originally had announced its end of season closure on October 31, but subsequently decided to open its restaurant on weekends throughout the winter "to keep you company with Mykonian flavors." Rizes will operate on Fridays from 3 p.m. to 9 p.m., Saturdays from noon to 9 p.m., and Sundays also from noon to 9 p.m.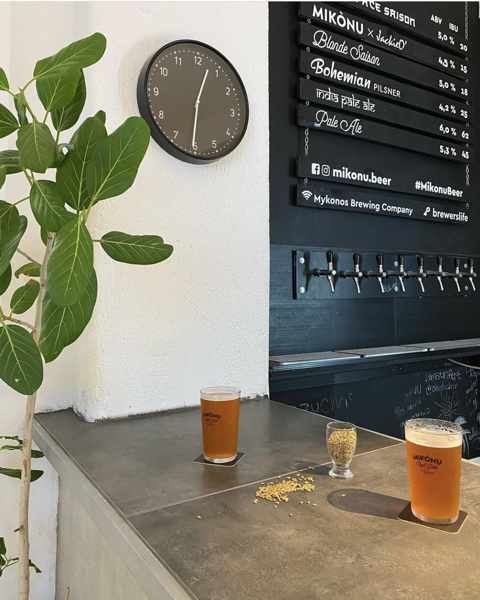 Mykonos Brewing Company, makers of the island's Mikonu craft beers,  will be open on weekdays during the winter. From November through March, the brewery will be open to visitors on Monday through Friday from 11 a.m. to 6 p.m.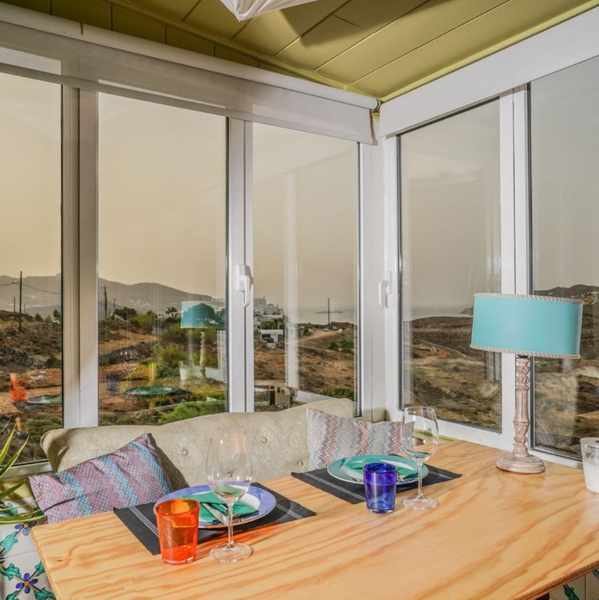 Bistrot De Nicolas, located on the highway to Ano Mera, will be open throughout the winter. Its days and hours of operation will be Thursday to Saturday from 6 p.m. until midnight, and Sundays from 1.30 p..m. to 8.30 p.m. The restaurant recommends booking reservations by telephone at: +30 22890 71361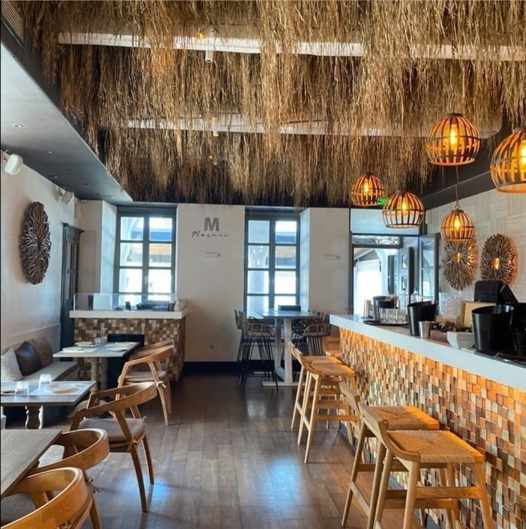 Mosaic MSC restaurant at Manto Square in Mykonos Town launched its winter season on Friday October 15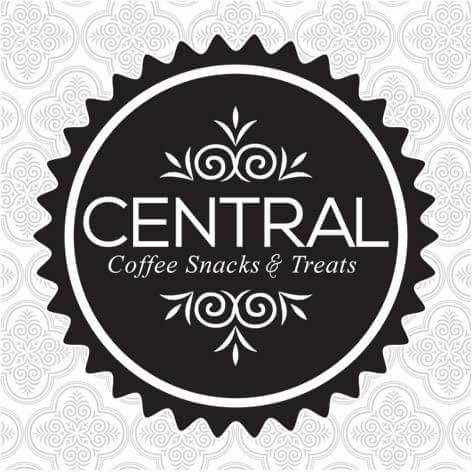 Central cafe has announced that, after 8 years of operations, it will soon be closing permanently. The news — posted on social media on November 16 — said the restaurant will remain open "until the holidays and somewhere there before Christmas to say goodbye."
Autumn Cultural Events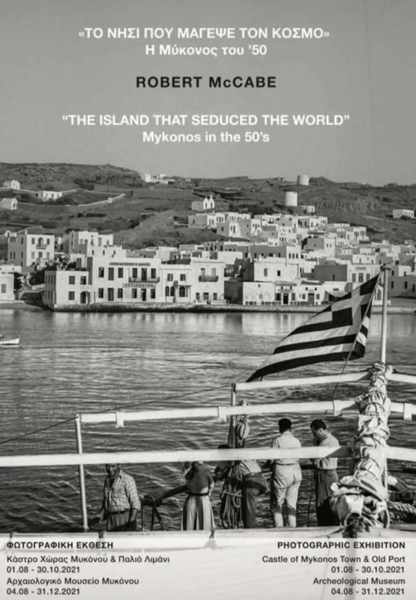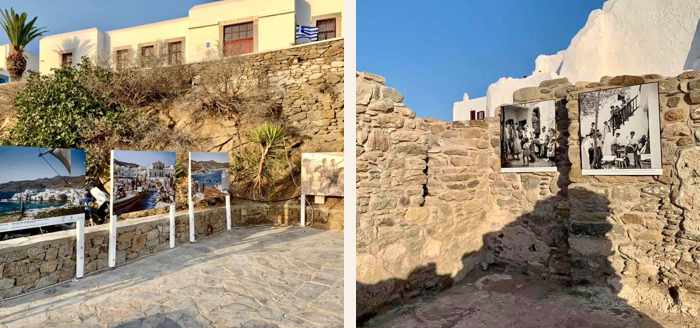 "The Island that seduced the world — Mykonos in the 50s" is an exhibition of images by noted American photographer Robert McCabe, who first visited Greece in the 1950s and captured portraits of local residents and scenery on subsequent multiple trips to the island and elsewhere in the Aegean.  Exhibits of McCabe's fascinating photos are on display in two places: from August 1 to October 31 at the archaeological site in the Mykonos Kastro (next to the iconic Paraportiani Church), and from August 4 to December 31 at the Mykonos Archaeological Museum above the Old Port.   
Please click on a link below to see events that took place during specific months of 2021.
Page 2 lists events, openings and season closings during November and December.
Page 3 shows events and season closings during September and October.
Page 4 lists parties and cultural events that happened in August.
CONTINUED ON PAGE 2