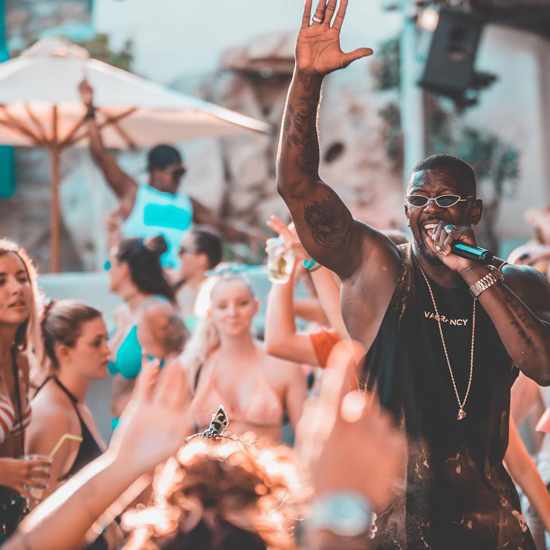 Paradise Club holds its opening party on Saturday July 11. The club will hold daily events throughout the summer, with DJ sets beginning at 5 p.m. and host Jeff leading the party.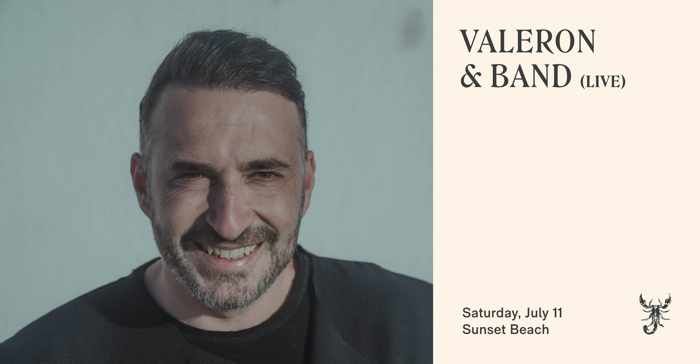 Valeron and his band perform at Scorpios on Saturday July 11
On Saturday July 11, The Garden of Mykonos presents music by DJ Gorgio L (George Tsagarakis)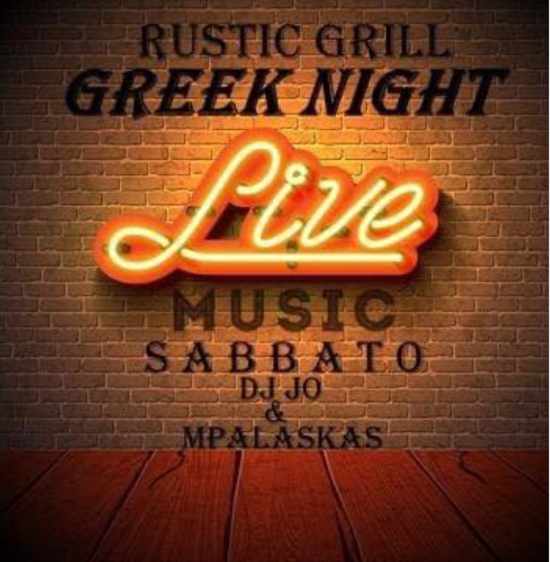 Saturday July 11 is Greek Night at Rustic Grill, with entertainment by DJ Jo and karaoke master Mpalaska. The party starts after 10 p.m.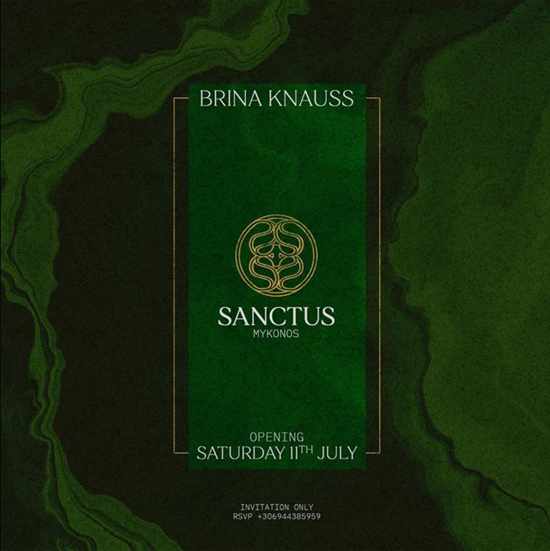 Sanctus holds its 2020 opening party with music by DJ Brina Krauss. Entry to the event is by invitation only.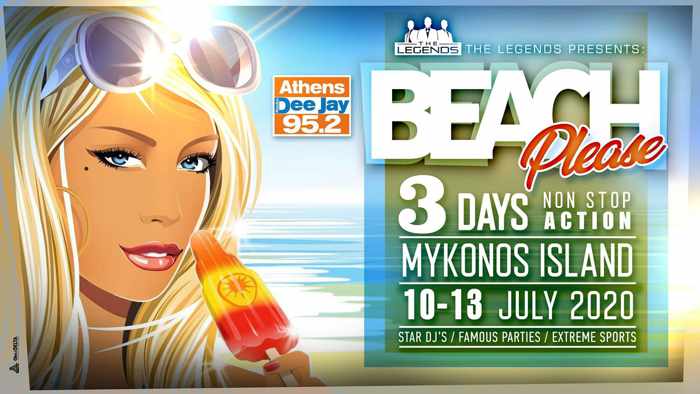 The Beach Please festival takes place at various locations on Mykonos from July 10 to 13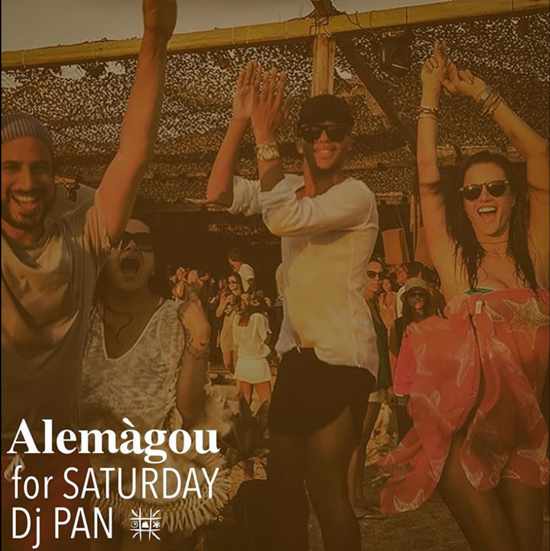 DJ Pan will be on the decks at Alemagou on Saturday July 11
The Beach Please Festival takes place on Mykonos July 10 to 13, and Tropicana will be hosting a party for the event on Saturday July 11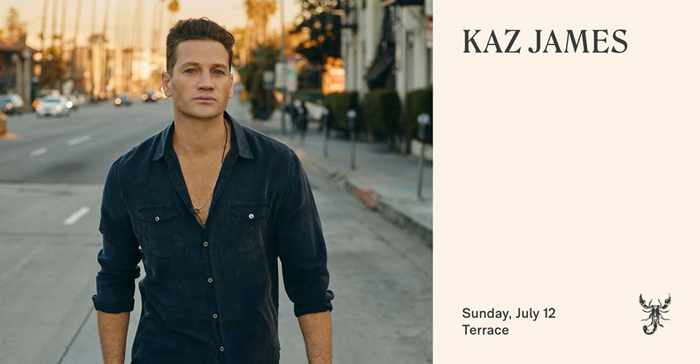 Kaz James headlines The Sunday ritual at Scorpios on July 12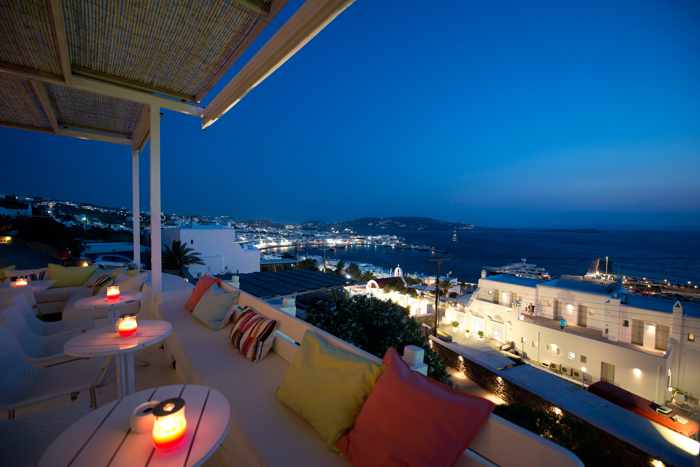 Oniro Bar/Restaurant opens the doors to its amazing sunset and Mykonos Town views on Wednesday July 15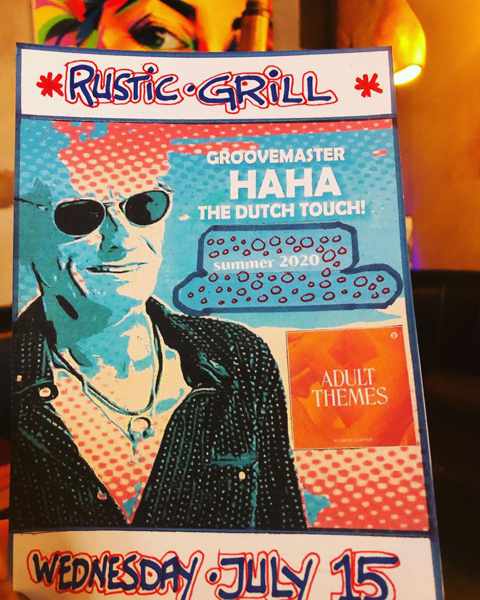 Rustic Grill presents The Dutch Touch on Wednesday July 15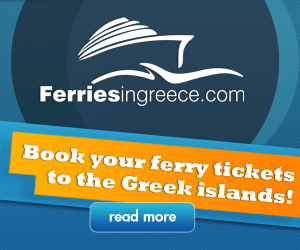 Opening soon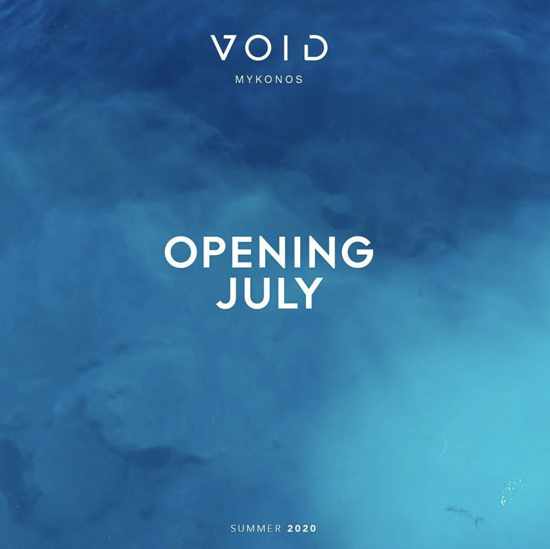 Void will be announcing its opening date and event line-up soon. As part of the club's coronavirus prevention measures, Void has been redesigned into a "table only" configuration to provide safe distancing between parties. Entry to the club this summer will be by reservation only.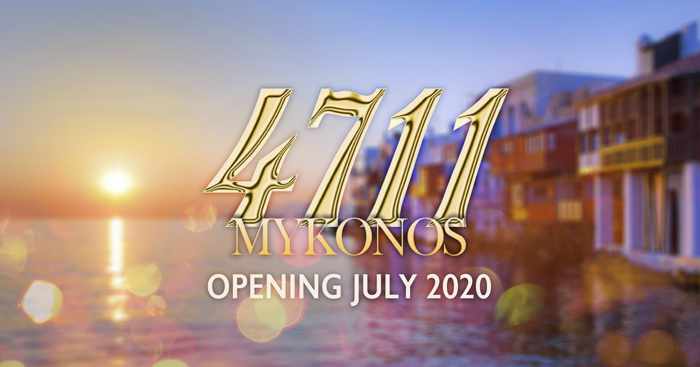 Regular and scheduled events this summer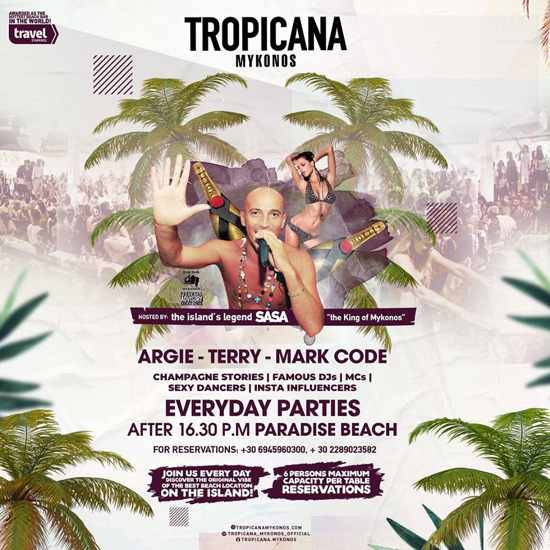 Once again this summer, Tropicana holds beach parties starting at 4:30 p.m. every day, with host Sasa and music by DJs Argie, Terry and Mark Code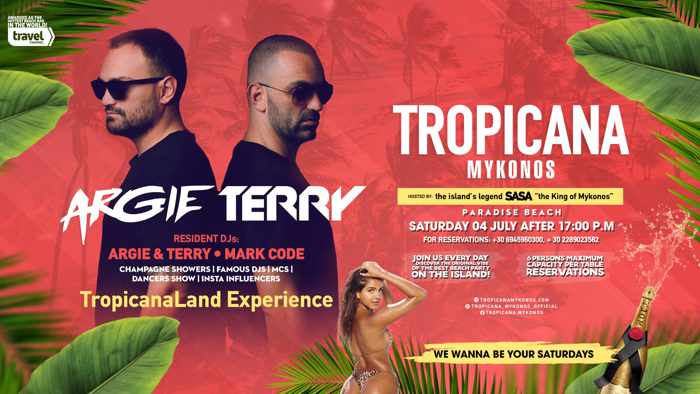 Starting July 4, DJs Argie & Terry will play for the TropicanaLand Experience parties every Saturday at Tropicana
Again this summer, DJ Vasilis Koutonias will be on the decks every Sunday at Super Paradise beach club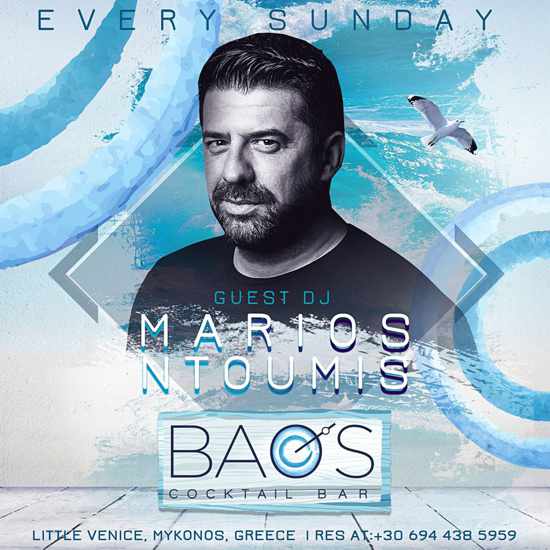 DJ Marios Ntoumis will be on the decks at Bao's every Sunday this summer
The Phly Boyz bring their "uptempo musical vibes and jazzy feel" to Nammos this summer, appearing from July 2 to 24, August 13 to 28, and September 13 to 22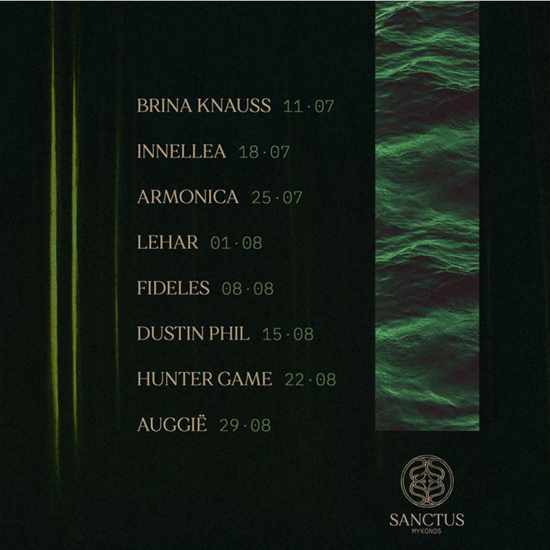 Sanctus has released its calendar of DJ events for this summer. The first party takes place Saturday July 11 with Brina Knauss on the decks, and it will be followed by parties each Saturday night until August 29.
Wednesday July 1 update: What will the 2020 summer party scene on Mykonos look like? With the threat of Covid-19 still present, will there even be parties?
Those are the questions on people's minds as Greece reopens to international tourism, and as the bars, clubs, shops, restaurants, hotels and service businesses on Mykonos continue to open.
The Greek government has imposed stringent safety measures to control the spread of Covid-19, and the regulations will have a huge impact on partying on Mykonos. In fact, they already have.
During the Holy Spirit holiday weekend in early June, Alemagou beach club threw a season opening party that drew a crowd of hundreds of people, packing the club's bar and beach areas. Authorities reacted swiftly, closing down the club and fining its owners €20,000 for violating the coronavirus control regulations. The club appealed the penalty, and remained opened for several more days pending an appeal, but the government insisted it wouldn't back down on its strict rules for business operations. Several beach clubs and nightclubs in Athens also were fined and shut down after police and inspectors found severe overcrowding and other breaches of coronavirus control regulations. The government ultimately decided the penalties had been too strict for first offences, and allowed the clubs to re-open after a 15-day closure. So the good news is that Alemagou is now open once again.
 With the government warning that it will enforce its rules strictly,  visitors should expect the Mykonos party scene to have more of a chill lounge ambiance, rather than a wild & crazy scene of people packed tightly into bars and clubs.  If you're expecting to join crowds of fellow partying travellers when you go to Mykonos, you could well be very disappointed. To avoid disappointment, expect a low-key party vibe instead.
Another question people are asking is: Will the travel season extend later into the fall, to make up for the late start this year? It's possible; however, bars and restaurants are still just opening up for the season, and haven't even begun to think about when they will close their doors this year. Fingers crossed the travel season will continue throughout October — but it's simply too soon to say if that might happen.
We will post information about club and party opening announcements here as further details are released.
Clubs & events still undecided about opening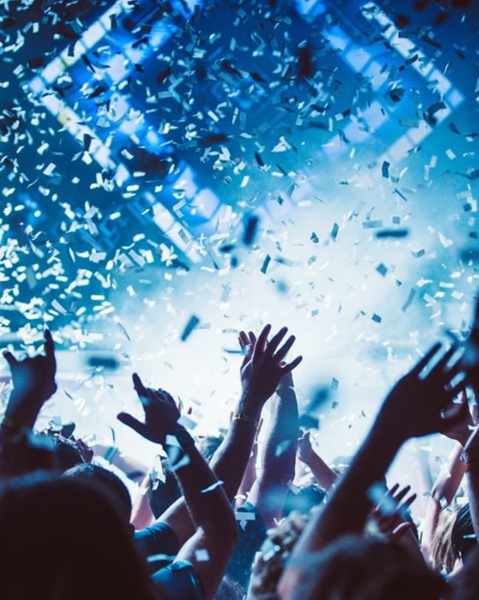 Cavo Paradiso has shared this party photo on social media, with the caption: "We will be dancing together again!" Exactly when has not yet been announced, though. The club was supposed to hold its opening party on Saturday May 9 but that event, along with the rest of its parties scheduled for May, had to be cancelled because of Greece's lockdown to foreign travellers during the Covid-19 pandemic. At present, Boris Brejcha and Steve Aoki are still set to appear in July, while The Chainsmokers are still on the roster for August. Cavo says it will not make any further summer DJ lineup announcements "until the end of May or until there's a clearer picture" of what's happening with this year's travel season in light of the pandemic.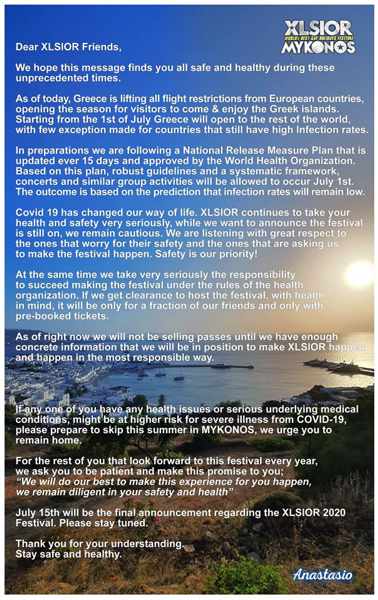 The annual XLSIOR Mykonos Festival is still scheduled take place August 19 to 26, provided it receives clearance to proceed with its events.  An announcement will be made on July 15 to confirm if it will in fact take place. XLSIOR is one of the biggest annual gay festivals in the world, and the biggest multi-day party event to take place on Mykonos each summer.  XLSIOR celebrated its 10th anniversary in 2019.
Related articles:
♦  Mykonos parties, live music events & DJ shows during 2019
♦  What's new on Mykonos for 2019
Please click on the link below to turn to page 2 where you can see club openings and events that have already taken place this year.
CONTINUED ON PAGE 2