~ updated on Wednesday August 30 ~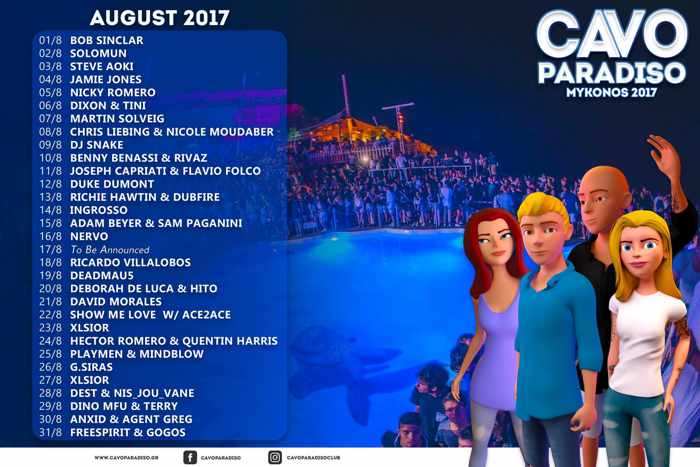 Here's the August DJ lineup for Cavo Paradiso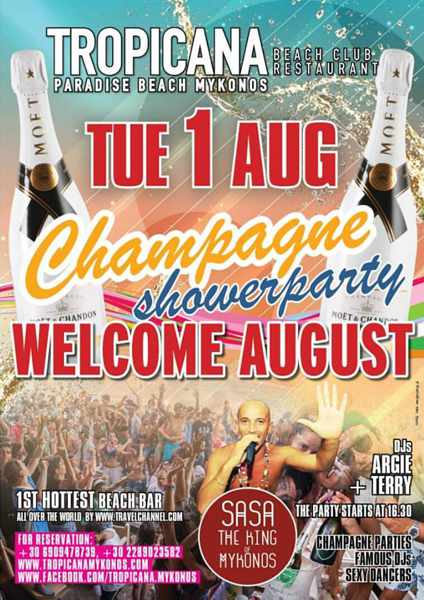 Tropicana welcomes the arrival of August with a champagne shower party on Tuesday August 1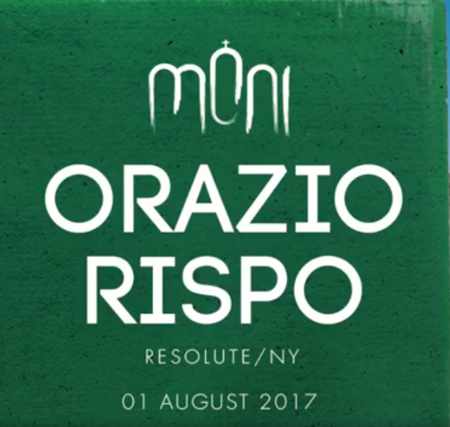 Orazio Rispo from New York's Resolute club is guest DJ at Moni on Tuesday August 1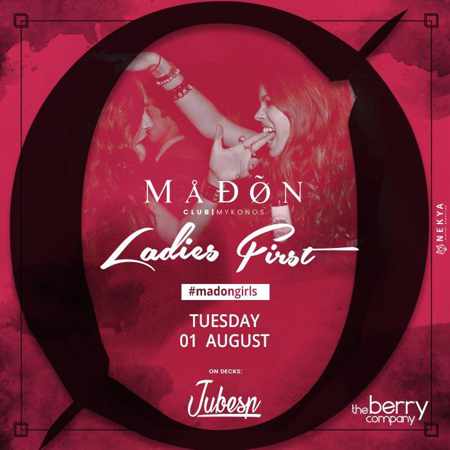 It's Ladies First night at Madon on Tuesday August 1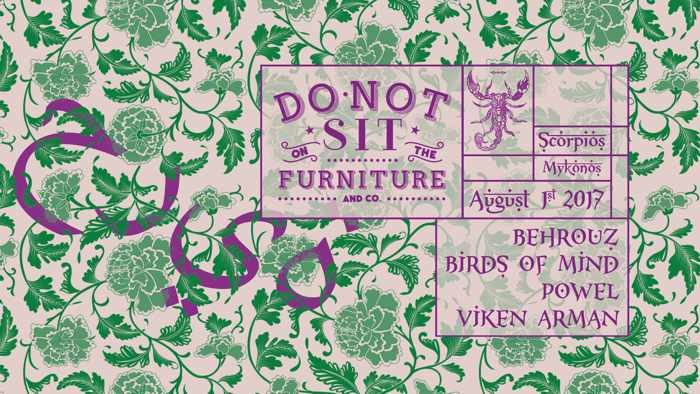 DJ Behrouz brings his Miami club concept 'Do Not Sit On The Furniture' to Scorpios on Tuesday August 1. Also appearing  at the event are Birds of Mind, Powel and Viken Arman.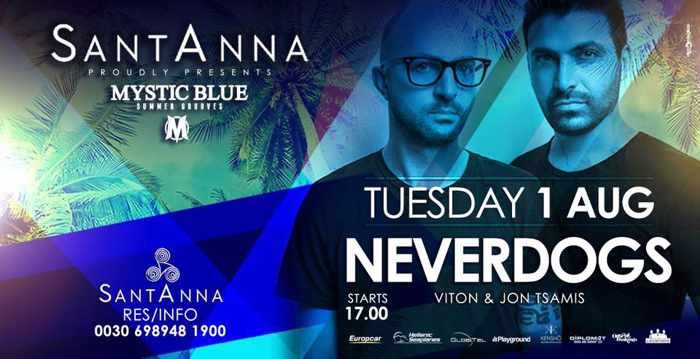 The Neverdogs lead the party at SantAnna on Tuesday August 1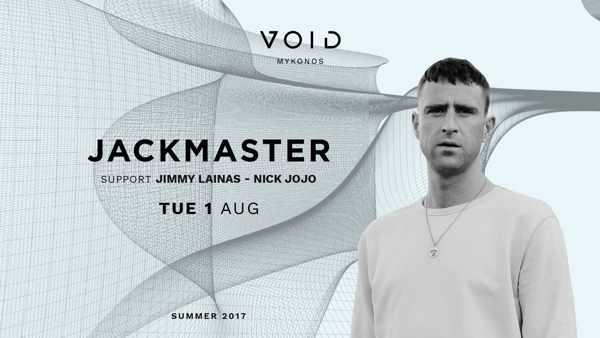 On Tuesday August 1, VOID presents "techno legend"Jackmaster with support from DJs Jimmy Lainas and Nick Jojo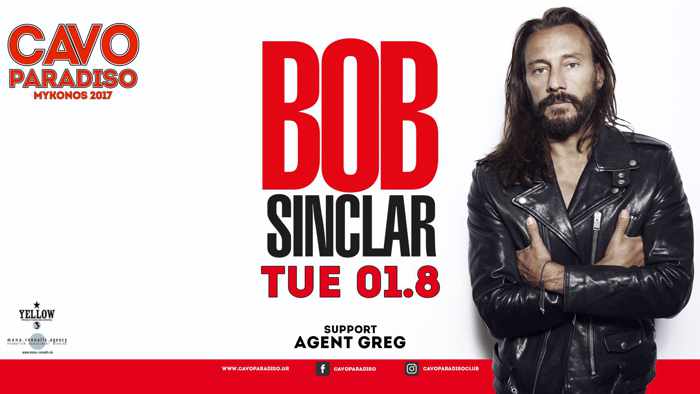 Bob Sinclar makes his annual appearance at Cavo Paradiso on Tuesday August 1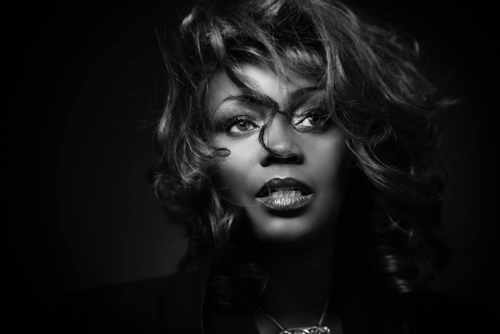 Singer Stacey King and her band will be performing poolside at the Belvedere Hotel for five nights — from Tuesday August 1 through Sunday August 6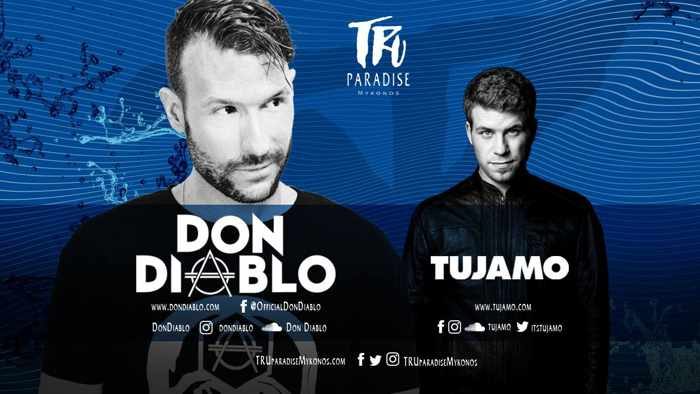 Don Diablo and Tujamo take over the decks at Tru Paradise on Wednesday August 2
Please turn to page 2 to see the full listing of August party events.
CONTINUED ON PAGE 2