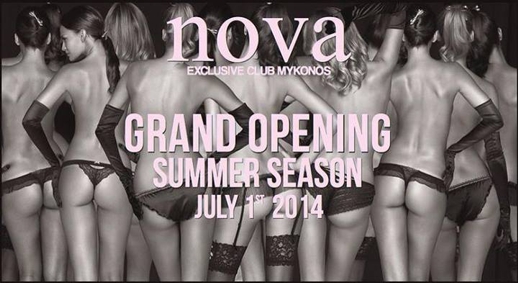 Promotional image for tonight's (July 1 2014) grand opening of Nova, an exclusive new private members' social club on Mykonos
[Editor's update: This report has been updated with information about special events taking place during August 2014. Be sure to check my post Beach parties on Mykonos this summer for updates on August events taking place specifically at Mykonos beach clubs.]
 Summer sizzle: July 1 marks the start of the peak summer party season on Mykonos, and with two new club openings and a host of additional entertainment events just announced, the island is set to cement its reputation as one of the top party destinations in the Mediterranean.
Here's a look at some of the parties and special performances that will be rocking Mykonos this month:
 Nova Club grand opening
July kicks off with opening celebrations for a new high-end social club and special event venue, Nova, which is located in the Lakka Square area of Mykonos Town. The exclusive private members' club will be open from 23:00 (11 p.m.) every night and promises to offer "the highest class and sophistication." The Nova Club Facebook page recommends "dressy" attire for guests, and says walk-ins are welcome, though table reservations can also be made by contacting the club.
Check the club's Facebook page as well as the Nova Mykonos Twitter feed for further information.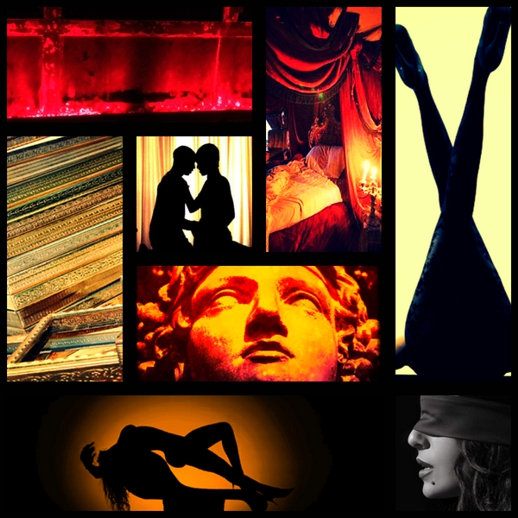 This teaser image was posted on the Nova Mykonos Twitter feed to show "a little of what is yet to come" from the brand-new social club and special performance venue in the Lakka Square area of Mykonos Town

This image, from the events listing on the Nova Club Facebook page, promoted an August 4 party held in conjunction with Sass Cafe in Monaco. The sold-out event is among many special theme parties taking place at Nova this summer.
 Click on the 2 below to read about more special events and parties taking place at bars and clubs across Mykonos.
 CONTINUED ON PAGE 2