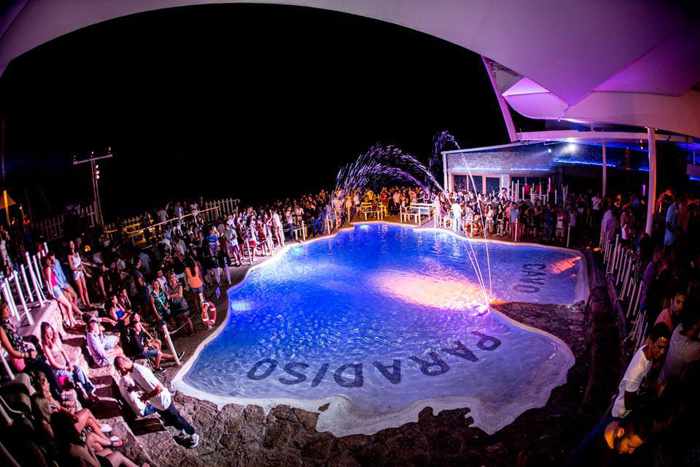 Cavo Paradiso, the premier night party venue on Mykonos, will present major DJ events until September 23 this year
Late summer lineups: For weeks I've been receiving daily email requests for details of September party events on Mykonos, but haven't been able to give anyone any information because nothing had been announced. Until today (August 9), that is, when Cavo Paradiso updated its summer 2016 DJ lineup to show events scheduled up to the middle of September (the club traditionally ends its season around mid month).
Cavo will be holding 13 parties in September, with the last set for September 23.
See page 2 of this post for more details of the events taking place at Cavo, as well as to see flyers for parties being presented at other clubs and bars.
I will be adding other September parties to this post, as well as events taking place in early October, once dates have been announced, so keep checking back for updates. Bear in mind that many clubs do not announce events until as little as 24 to 48 hours before they are scheduled to take place, and some events are not advertised at all.
Click here to see a list of live jazz, rock, Greek and other music shows taking place on Mykonos during September.
And click here if you would like to see party events that have taken place during other months of 2016.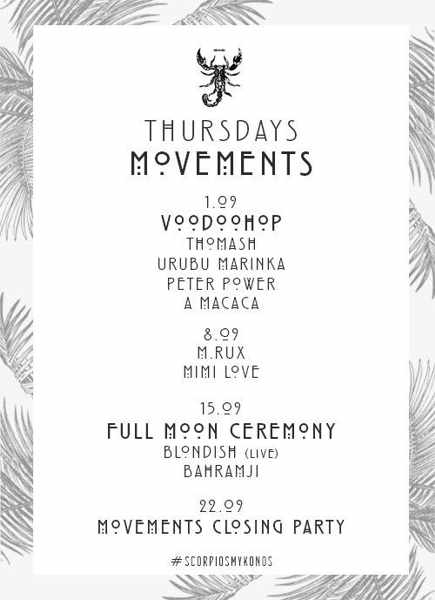 This is the schedule for events being held on Thursdays this month at Scorpios
CONTINUED ON PAGE 2