~ continued from page 2 ~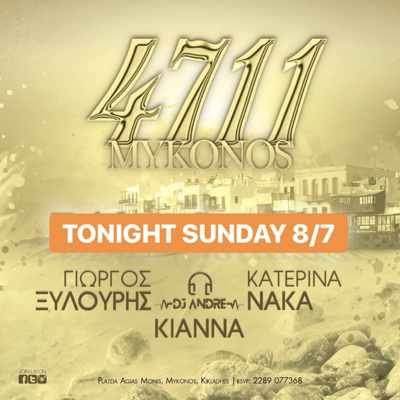 Singers  Giorgos Xylouris, Kianna and Katerina Naka perform at live Greek music venue 4711 Mykonos on Sunday July 8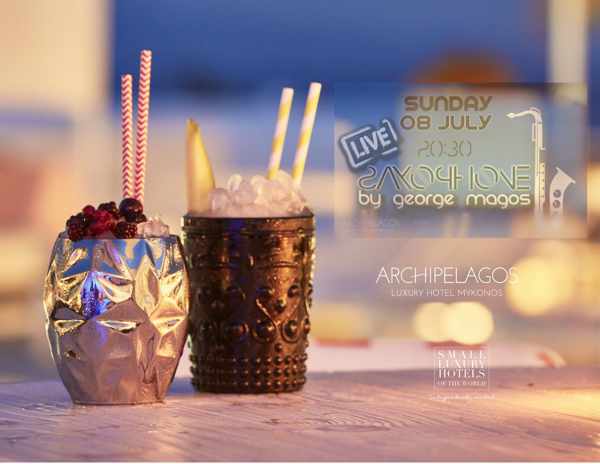 On Sunday July 8 at 8:30 p.m., Archipelagos Hotel presents a live saxophone performance by George Magos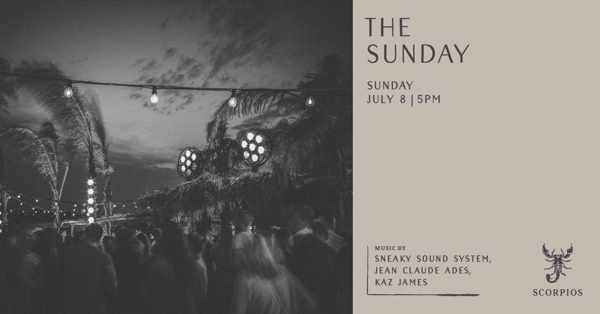 Sneaky Sound System, Jean Claude Ades and Kaz James are back at Scorpios on Sunday July 8 for their weekly "tribal electro acoustic" evening show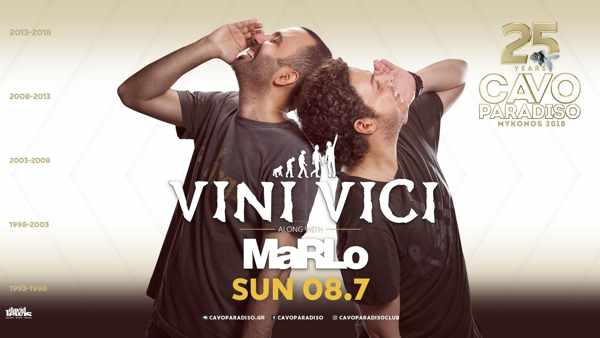 Vini Vici and MaRLo will be on the decks at Cavo Paradiso on Sunday July 8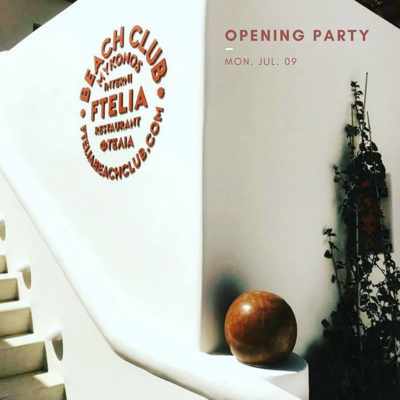 The new Ftelia Beach Club celebrates its arrival on Mykonos with an opening party on Monday July 9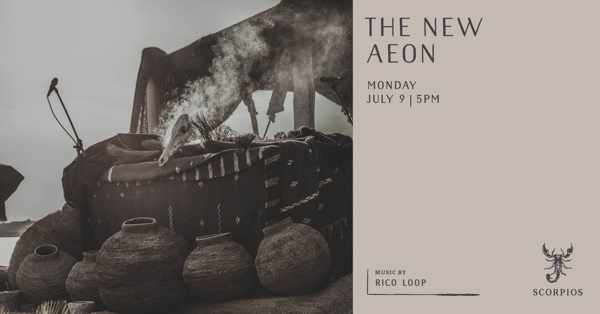 For the New Aeon event at Scorpios on Monday July 9, Rico Loop will layer "sound upon sound to create a palimpsest of overwhelming loops that swell in complexity and danceability."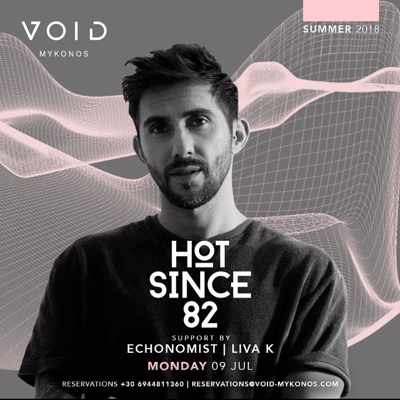 Hot Since 82 appears at Void on Monday July 9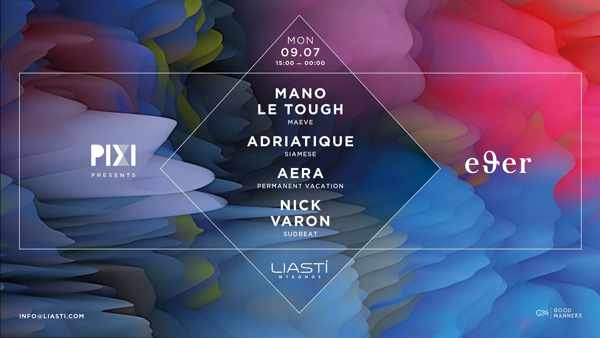 The PIXI nightclub in Athens will be bringing its EΘER seaside sunset party to Liasti every Monday, starting on July 9. The first event will feature music by Mano Le Tough, Adriatique, Aera, and Nick Varon.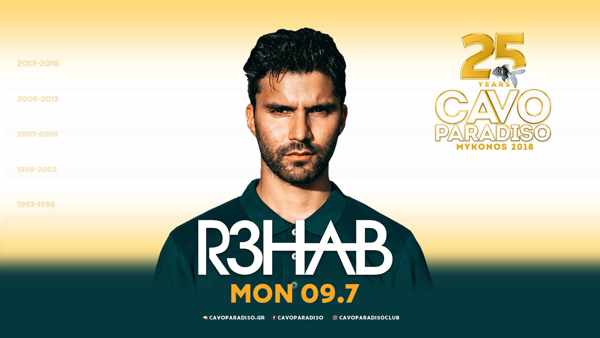 R3HAB headlines at Cavo Paradiso on Monday July 9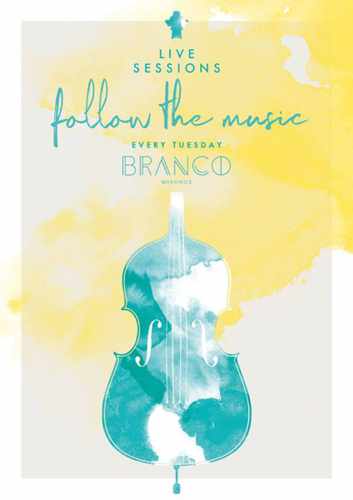 On Tuesday July 10, Branco hotel at Platis Gialos beach presents its weekly Follow the Music event, with live mainstream jazz, soul and bebop sounds by the Sera Bellos Vocal Quintet. The music starts at 7 p.m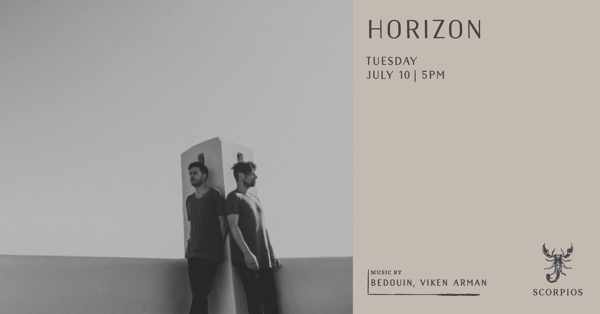 "Expect a global electronic journey with an oriental twist" when  Bedouin and Viken Arman play for the Horizon program at Scorpios on Tuesday July 10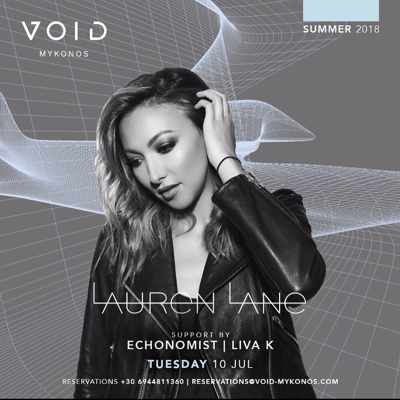 Lauren Lane is featured DJ act at Void on Tuesday July 10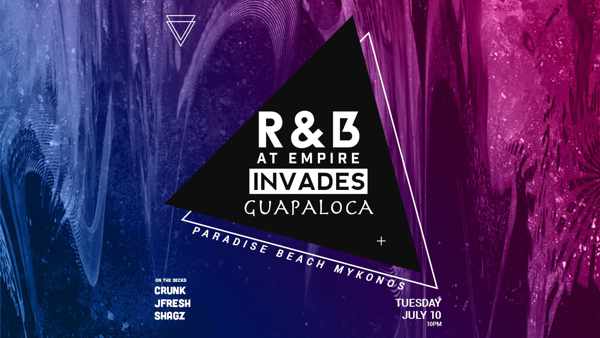 On Tuesday July 10, DJs from the R&B at Empire parties in Melbourne, Australia will take over the decks at Guapaloca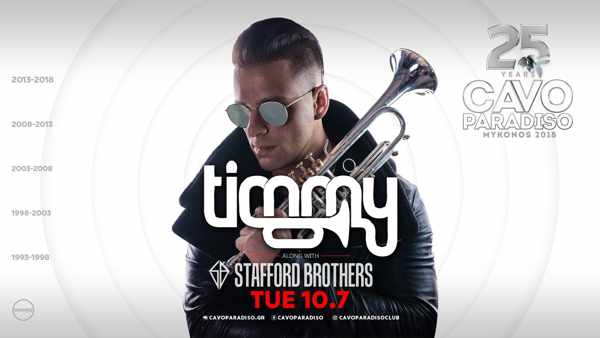 Timmy Trumpet and the Stafford Brothers headline at Cavo Paradiso on Tuesday July 10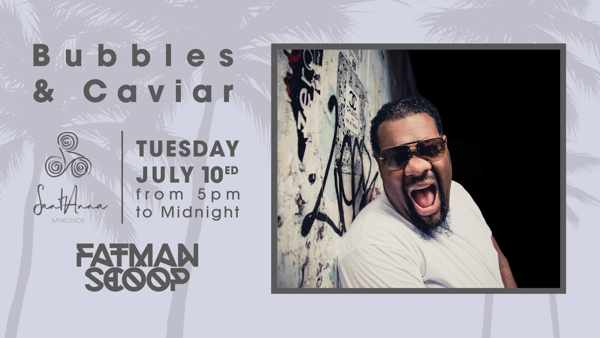 Fatman Scoop is featured guest entertainer for the Bubbles & Caviar event at SantAnna on Tuesday July 10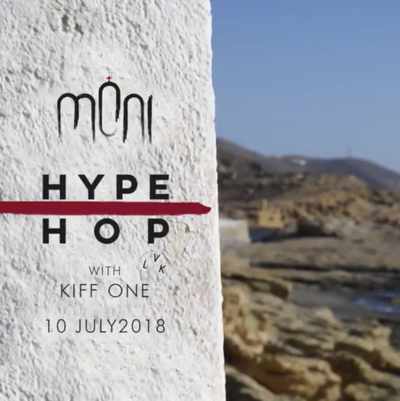 DJ Kiff One is back at Moni on Tuesday July 10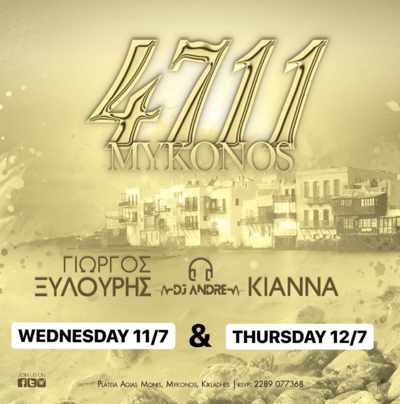 Singers Giorgos Xylouris and Kianna will perform at 4711 on Wednesday July 11 and Thursday July 12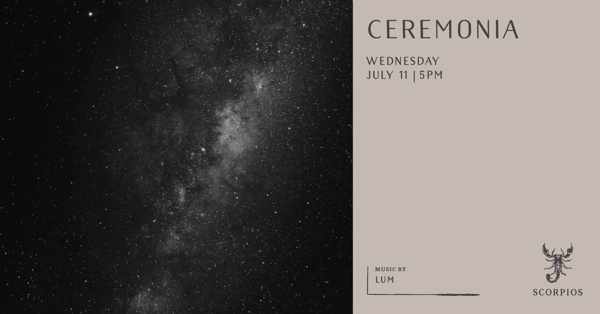 LUM leads the weekly Ceremonia ritual at Scorpios on Wednesday July 11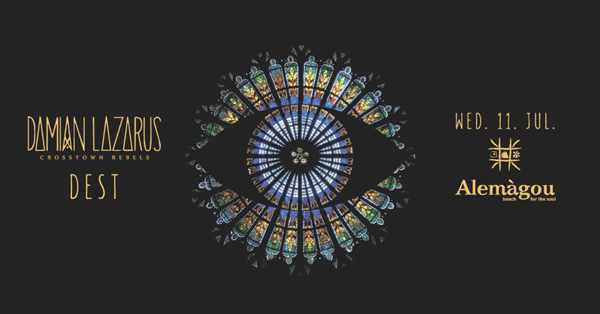 DJ Damian Lazarus makes his second appearance of the summer at Alemagou on Wednesday July 11. The club's resident DJ, Dest, also will be playing.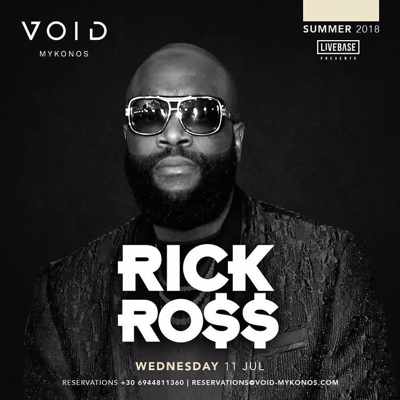 Hip hop/rap star Rick Ross appears at Void on Wednesday July 11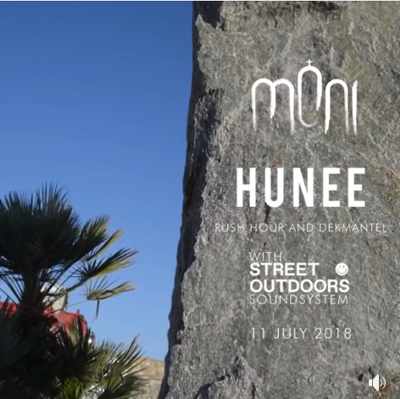 HUNEE will do a DJ set at Moni on Wednesday July 11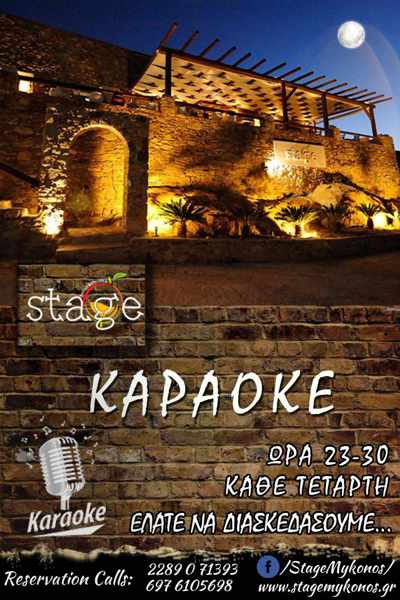 Starting July 11, Stage will have a karaoke party every Wednesday night starting at 11:30 p.m.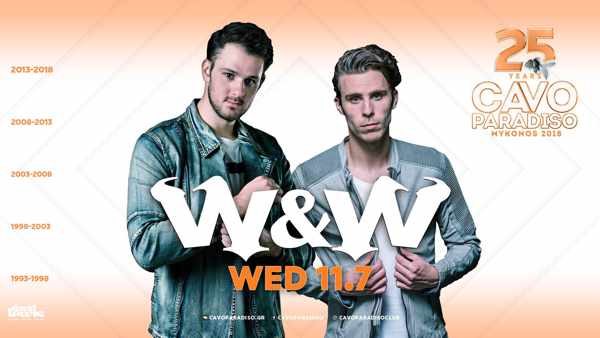 W&W are lead act at Cavo Paradiso on Wednesday July 11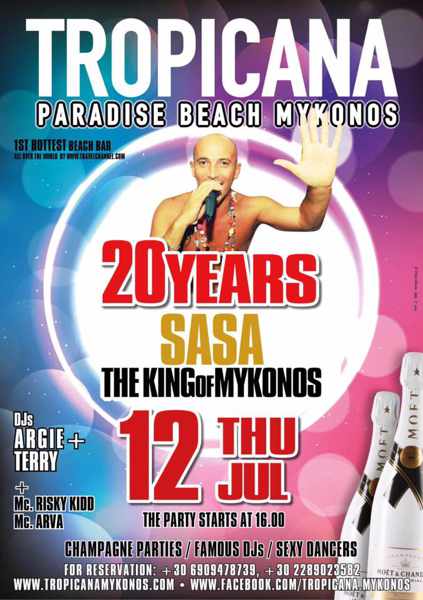 On Thursday July 12, Sasa celebrates his 20th anniversary as host of the daily beach parties at Tropicana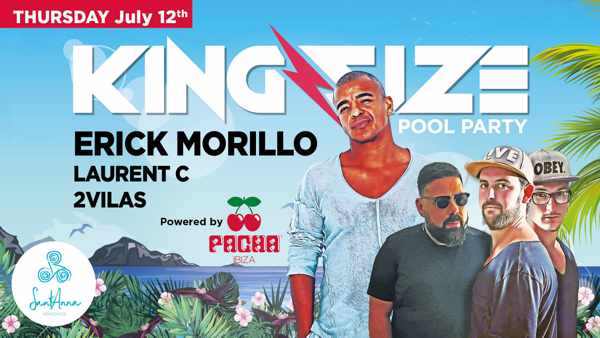 The King Size Pool Party at SantAnna on Thursday July 12 features music by Erick Morillo, 2Vilas and Laurent C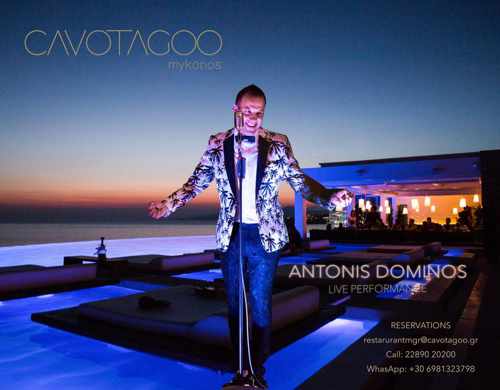 Singer Antonis Dominos performs poolside at Cavo Tagoo Hotel on Thursday July 12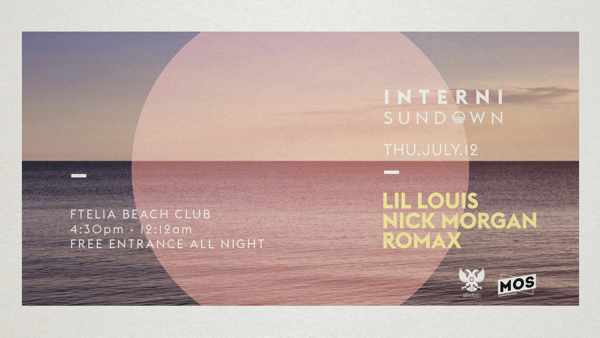 On Thursday July 12, Interni Sundown kicks off a new weekly beach bash at the brand new Ftelia Beach Club, with music by Lil Louis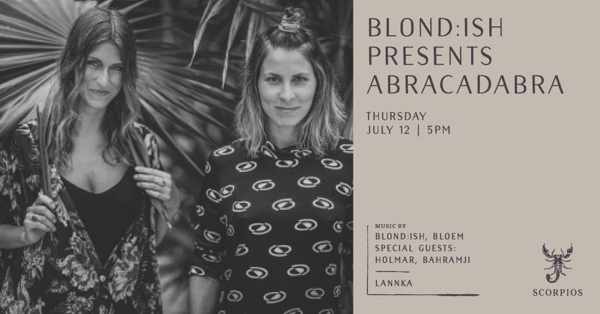 On Thursday July 12, Blond:ish is back at Scorpios with their third Abracadabra event of the season.  Also appearing for this event are Bloem along with special guests Holmar and Bahramji.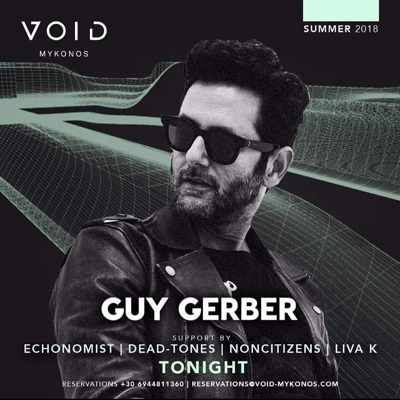 Guy Gerber is back at Void on Thursday July 12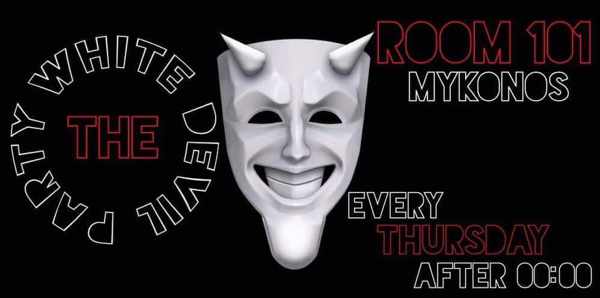 Room 101 holds its weekly White Devil party on Thursday July 12 starting at midnight
Will Sparks is back at Cavo Paradiso on Thursday July 12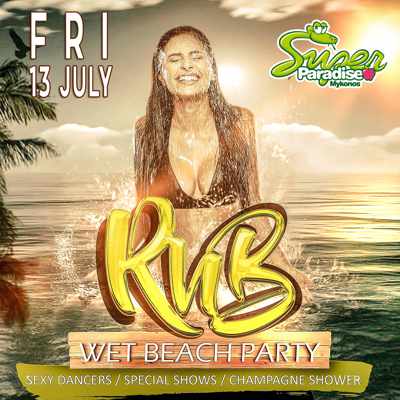 Friday the 13th is the RnB Wet Beach Party at Super Paradise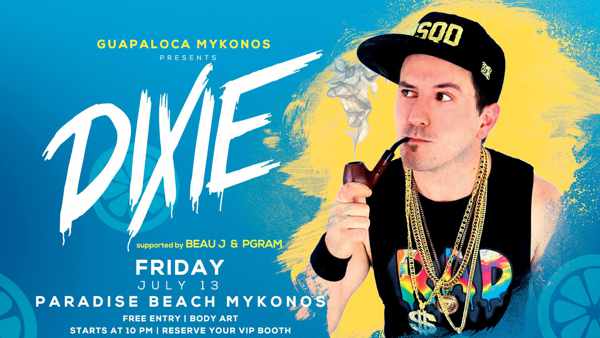 Melbourne, Australia-based DJ/Producer DIXIE will be playing at Guapaloca on Friday July 13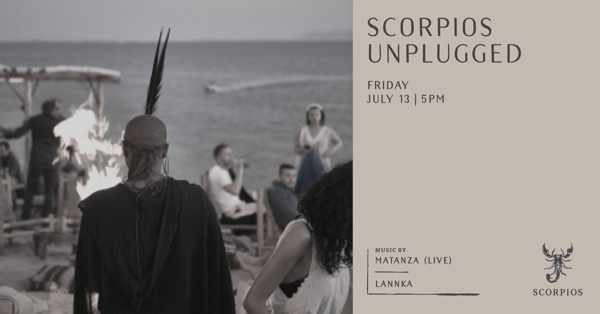 The highlight of the Friday July 13 Unplugged program at Scorpios is live music by Chilean group Matanza, who will "create live techno-house , tribal rhythms from their own indigenous cultural heritage transforming it all into a folktronica concoction."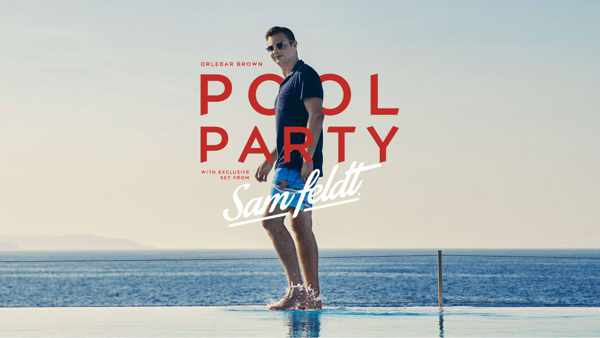 Retail clothing chain Orlebar Brown is opening a store in Mykonos Town in July and, to celebrate the occasion, it will be hosting a "Feel Summer" pool party at SantAnna on Friday July 13, with music played by DJ/Producer Sam Feldt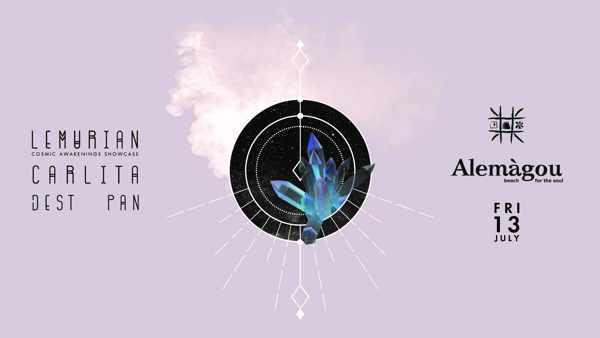 Lemurian and Carlita are the headline acts for the evening party at Alemagou on Friday July 13.  "Lemurian represents the sounds of ancient civilizations mixed with electronic music," while Carlita "brings ethnic beats and latin rhythms together with disco vibes." The event starts at 6 p.m.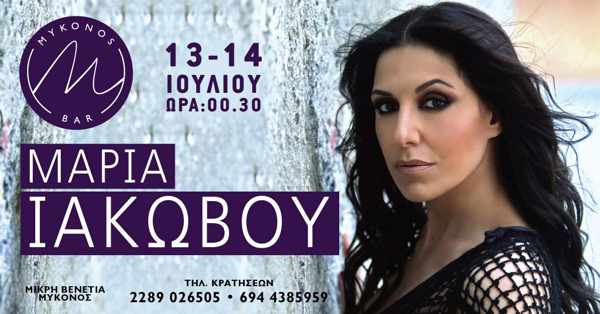 Singer Maria Iakovou appears at Mykonos Bar for two nights of live shows — on Friday July 13 and Saturday July 14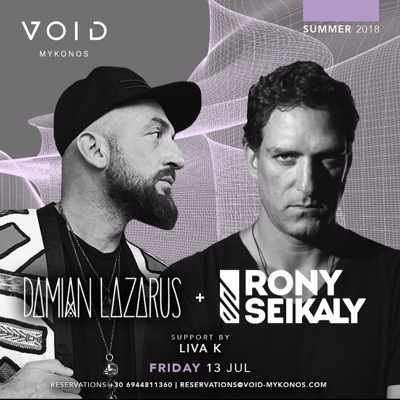 Damian Lazarus and Rony Seikaly are headline acts at Void on Friday July 13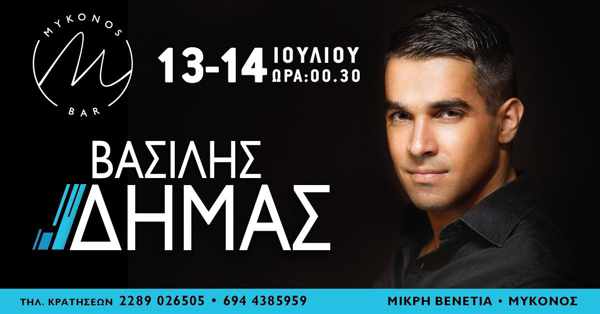 Vasilis Dimas returns to Mykonos Bar for two nights of live shows — on Friday July 13 and Saturday July 14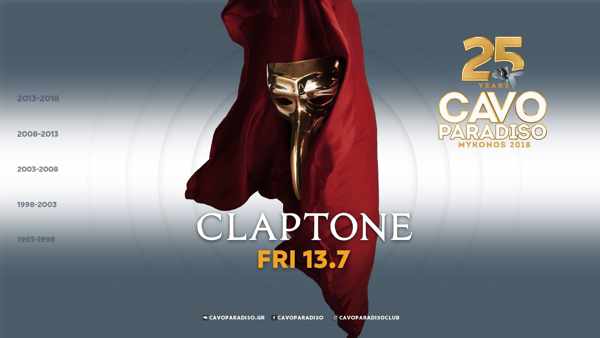 Catch Claptone at Cavo Paradiso on Friday July 13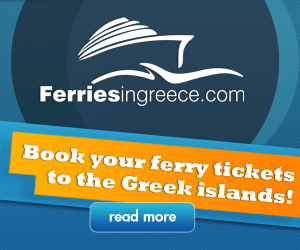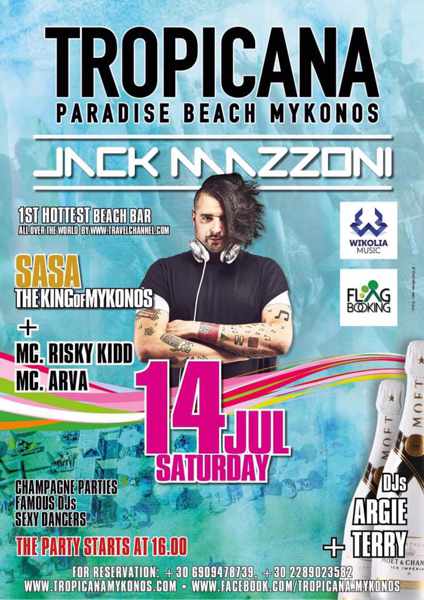 DJ / Remixer / Producer Jack Mazzoni makes a special appearance on the decks at Tropicana on Saturday July 14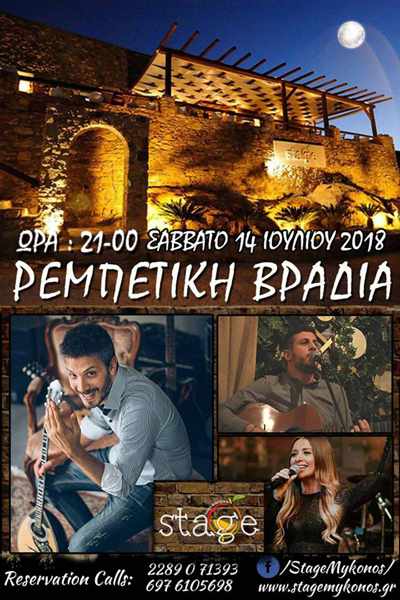 Stage is hosting a Rebetika Evening on  Saturday July 14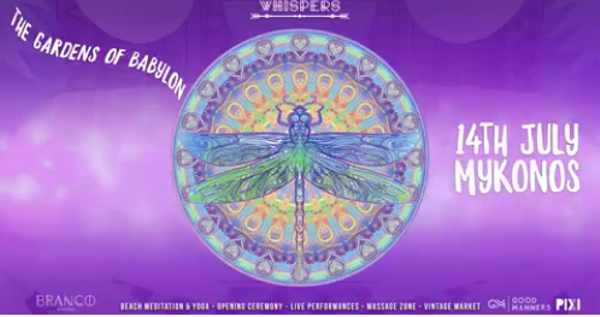 Whispers presents The Gardens of Babylon at Branco on Saturday July 14

Danny Wade and  Third Party are the headline DJ acts playing for the Saturday July 14 F*** Me I'm Famous! pool party at SantAnna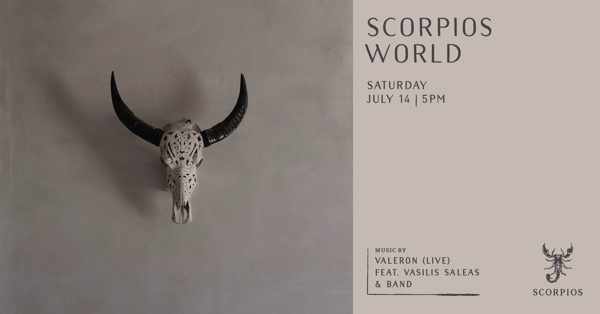 Valeron and Vasilis Saleas & Band are back at Scorpios on Saturday July 14 for their weekly Scorpios World live music program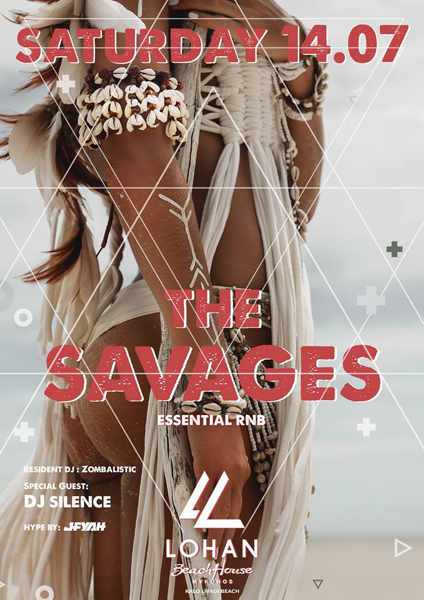 There's another essential RnB party with The Savages on Saturday July 14 at Lohan Beach House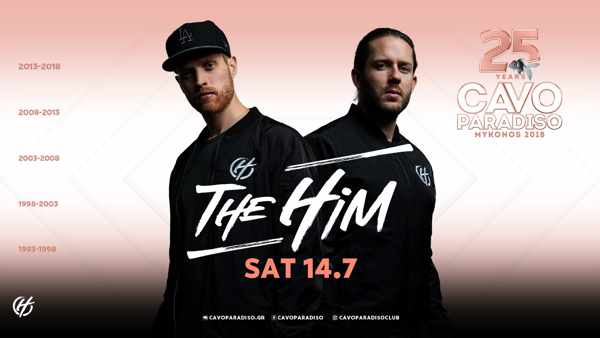 The Him appear at Cavo Paradiso on Saturday July 14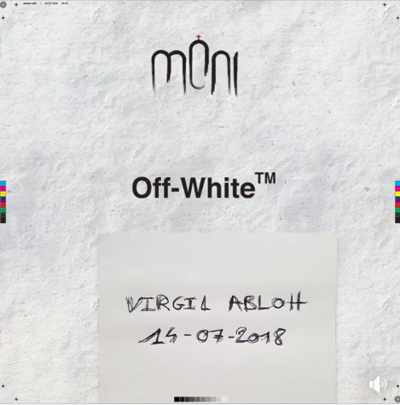 On Saturday July 14, Moni hosts the Off-White After Party with Virgil Abloh
DJ Steve #onemanshow returns to Void on Saturday July 14 for another of his regular appearances at the club this summer
SEE PAGE 4 FOR EVENTS TAKING PLACE JULY 15 to 23
CONTINUED ON PAGE 4