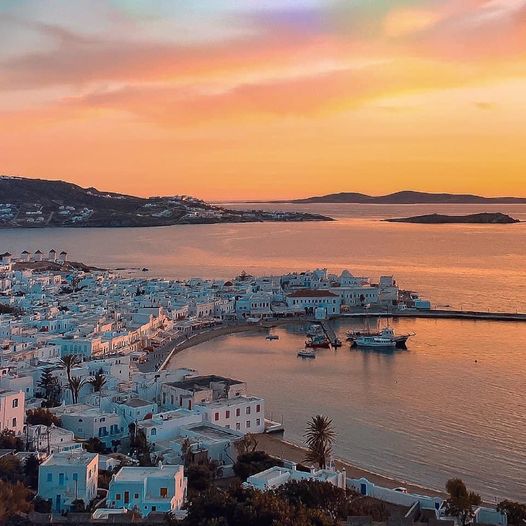 A sunset view of Mykonos Town captured by Mykonos Photo Tour
Open now and coming soon: If you're planning to visit Mykonos in 2022 and are wondering what places will be open this season, and when, we've got that information for you.
We have compiled a series of articles to spotlight what's happening on Mykonos this year, including exciting new arrivals; opening dates for hotels, bars, nightclubs, beach clubs and restaurants; as well as a listing of top activities and attractions.
For those of you who have been to Mykonos before, this collection of posts will show you what's new for 2022, along with opening dates for your favourite hangouts.
If you have never been to Mykonos and are planning on paying it a visit for the first time, our series of posts will give you a preview of where you'll be able to eat, drink, party and play — and will give you ideas for potential places to stay during your holiday. 
♦ Mykonos bar and club openings 2022 lists the season start dates for cocktail bars, lounges and nightclubs;
♦ Mykonos beach club openings in 2022  provides opening dates for bars and clubs at beach areas;  
♦ Season openings for hotels and other accommodations are included in Mykonos hotels, suites, studios and other places to stay 2022; 
♦ Mykonos restaurants 2022 is our guide to fast food joints, Greek tavernas, international food restaurants, fine dining establishments and more;
♦ Mykonos activities, tours and other things to do 2022 is a guide to activity and entertainment options other than swimming, sunbathing, shopping and partying; and
♦ our annual showcase of the island's new bars, clubs, hotels and more can be found in Mykonos: What's new for 2022.
CONTINUED ON PAGE 2