— Continued from page 2 — 
Apartments, rooms, studios, suites & holiday houses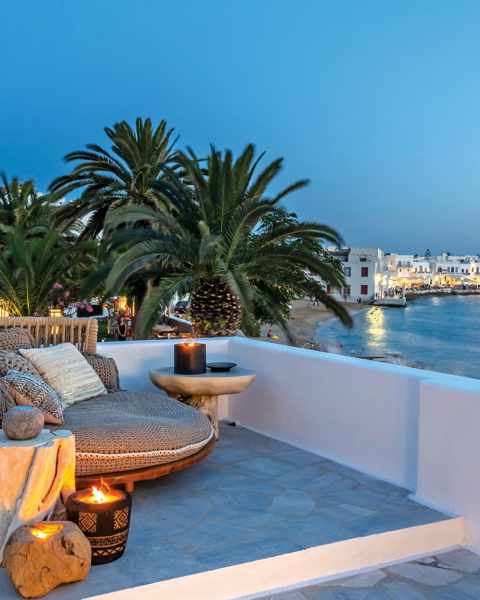 Island Mykonos Suites, a collection of luxury studios and suites in the Kaminaki area of Mykonos Town (just steps from the town beach that runs along Polikandrioti Street), is open year-round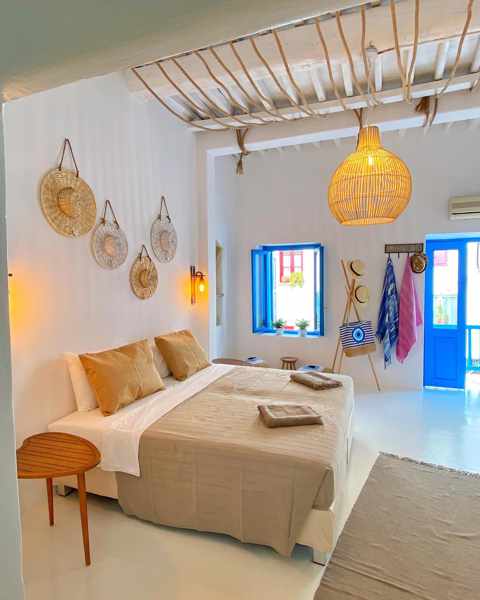 Love Suite, a fully-equipped vacation rental suite on Matogianni Street in the heart of Mykonos Town, is open year-round
Mykonian Mews Luxury Suites, situated near Psarou and Platis Gialos beaches, has been open year-round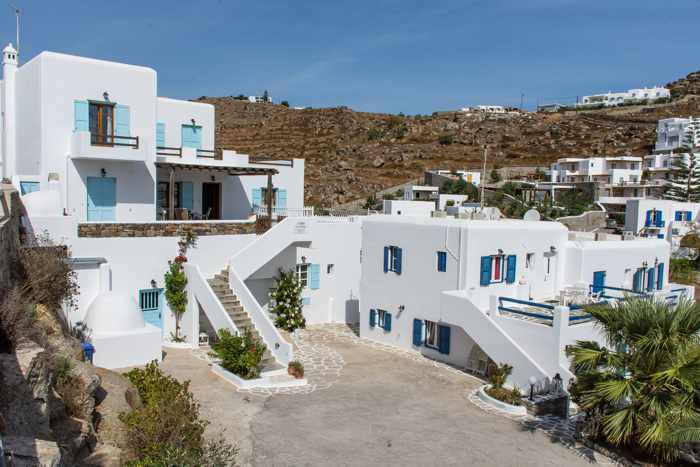 Katerina Studios is a collection of apartments and studios at Platis Gialos beach open year-round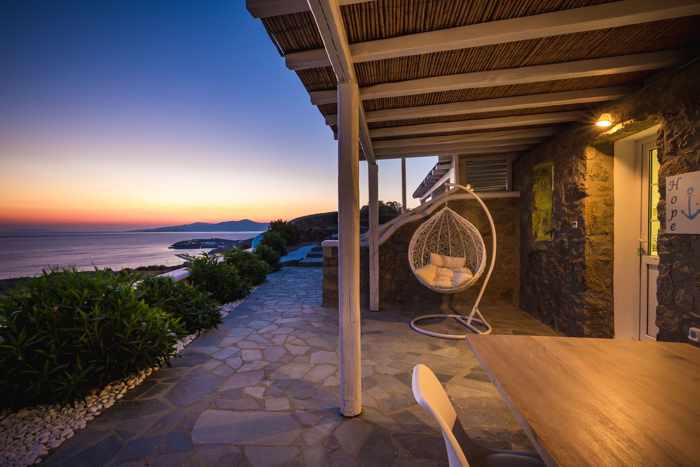 March 8 is opening day for Sugar Blue Mykonos, a collection of 4 family-owned sea view apartments in the Agia Sofia area close to Mykonos Town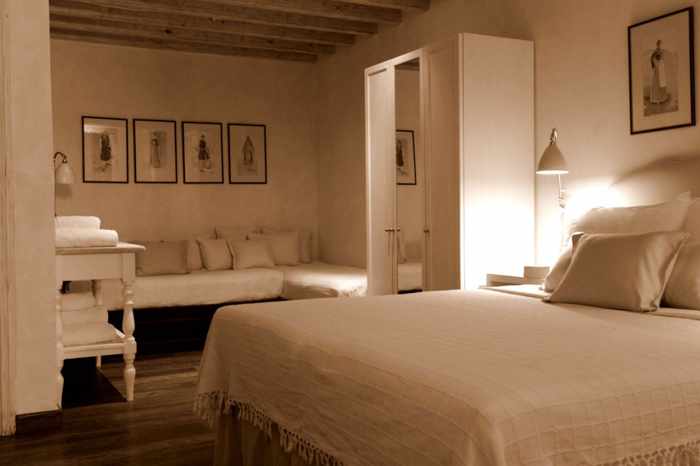 March 10 is season opening for La Maison Kalogera, a luxury boutique property in the heart of Mykonos Town
March 15 is the official opening date for Eleanna's Mykonos, which has been operating its collection of rooms and apartments in Mykonos Town since 1969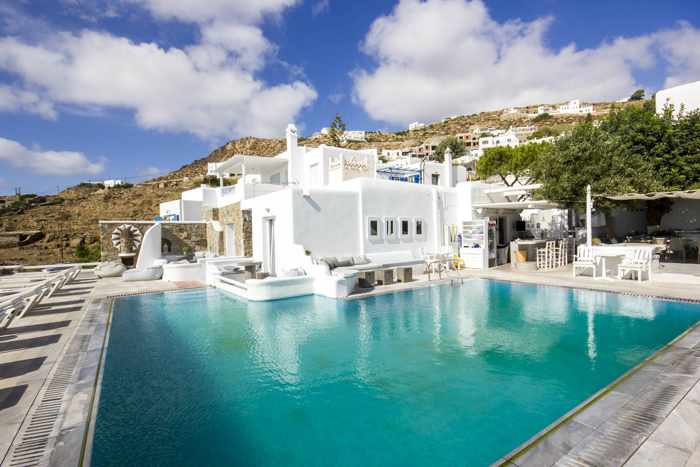 Flaskos Suites and Apartments at Agios Stefanos will be welcoming guests from March 21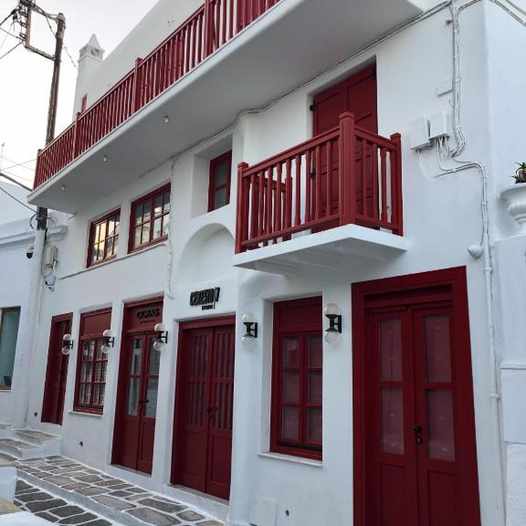 March 23 was opening day for Mykonos Gem Suites, a boutique accommodation property located next to the Ceresio7 restaurant on Kalogera Street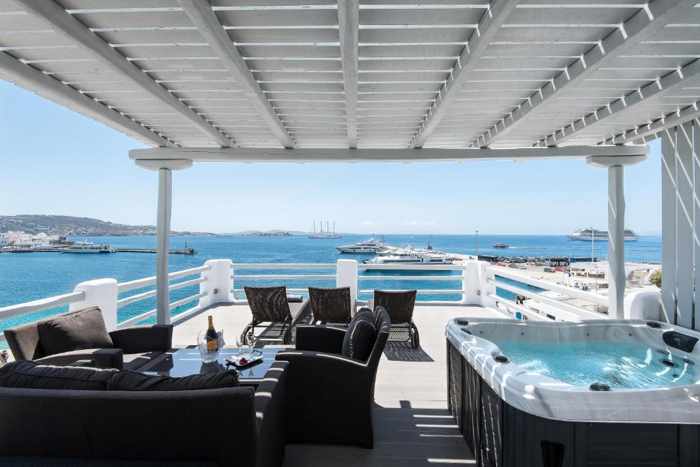 April 1 was opening day for Riva Suites, a collection of luxuriously-appointed suites perched above the Mykonos Town harbour and Old Port area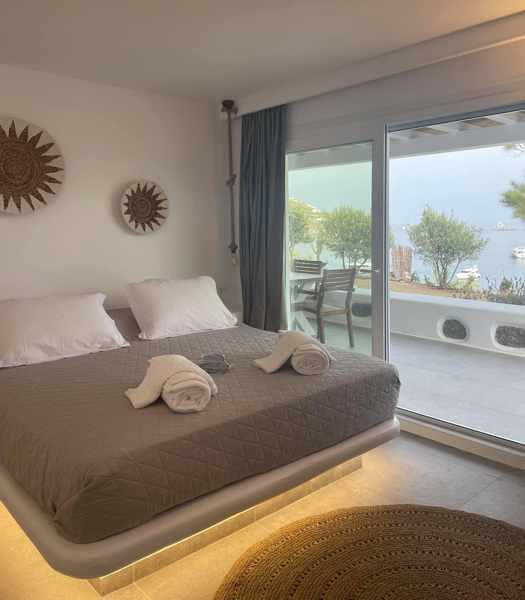 The Elaia House, a 1-bedroom Cycladic-style holiday accommodation with seaview veranda near Ornos, will be welcoming guests starting in April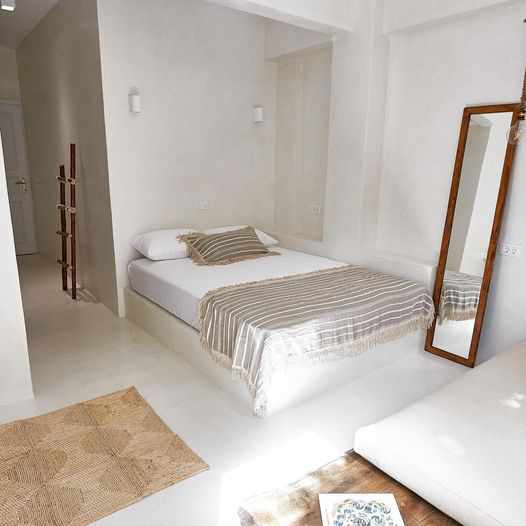 The Blanco Rooms Mykonos collection of boutique accommodations at Agia Kiriakis Square in Mykonos Town will be opening on April 1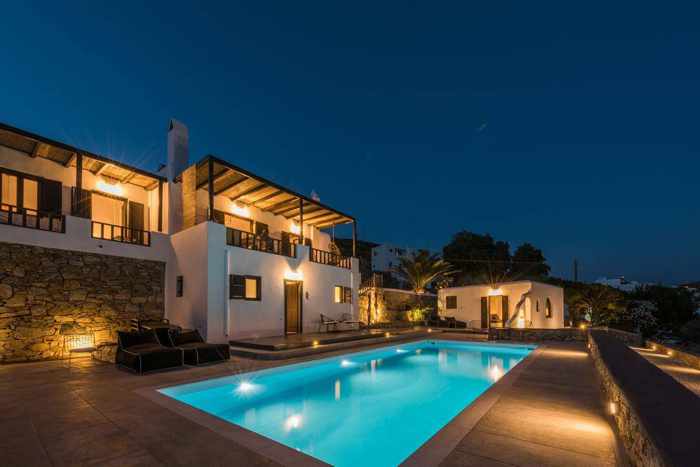 April 1 is season opening for Black Cactus Apartments at Agios Ioannis
April 1 was opening day for the Chill Out Studio apartments in Mykonos Town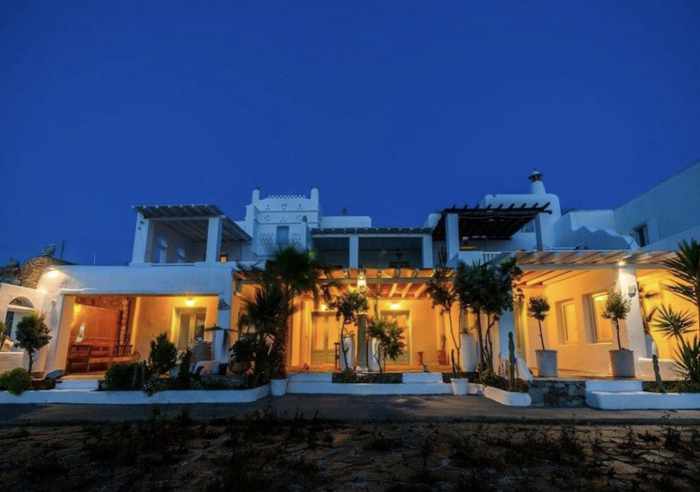 The Ornos Blue Guesthouse overlooking Ornos beach opened on April 1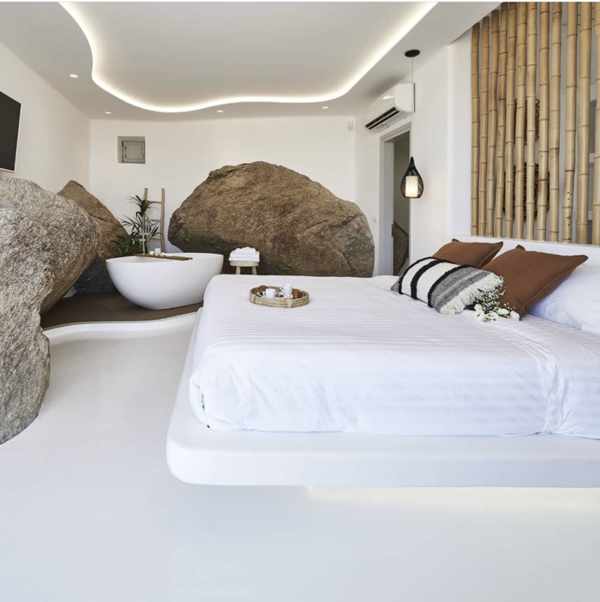 The vacation homes at Teal Rock Mykonos Suites welcome their first guests of the season on April 10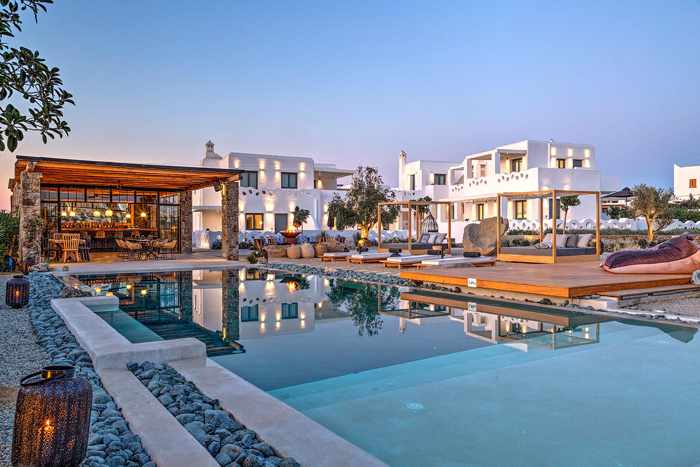 April 4 is opening day for Portes Mykonos, an all-suites and villas hotel located in the Glastros area between Mykonos Town and Psarou beach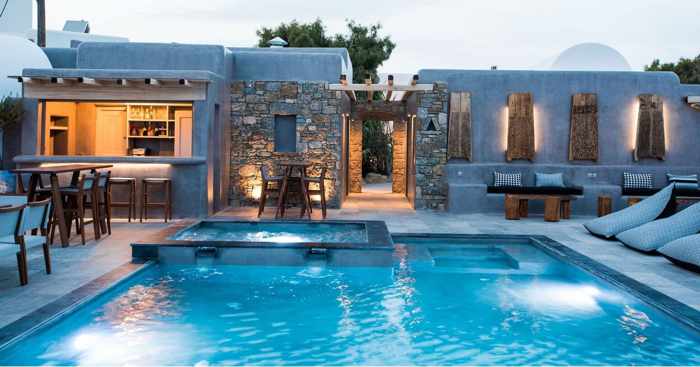 Aletro Cottage Houses, located in the Agia Sofia area, opens on April 10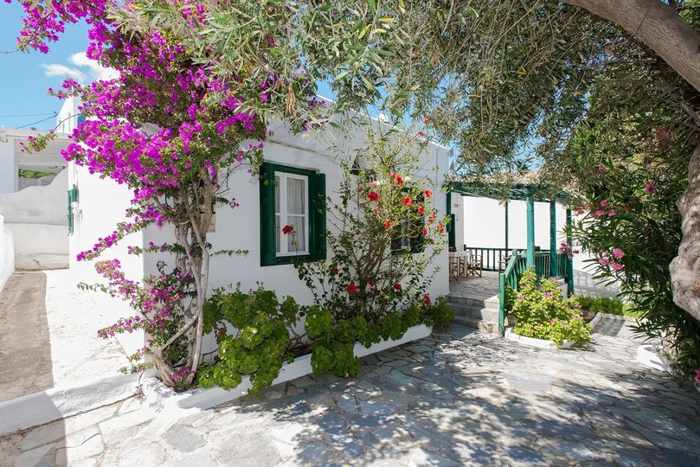 April 11 is opening day for Mykonos Charming House, a vacation rental house situated a short stroll from Platis Gialos and Psarou beaches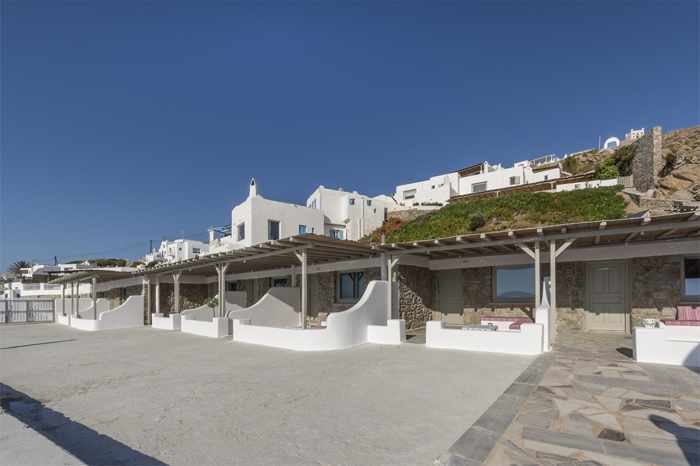 April 15 is opening day for the Mykonos Azure apartments near Psarou beach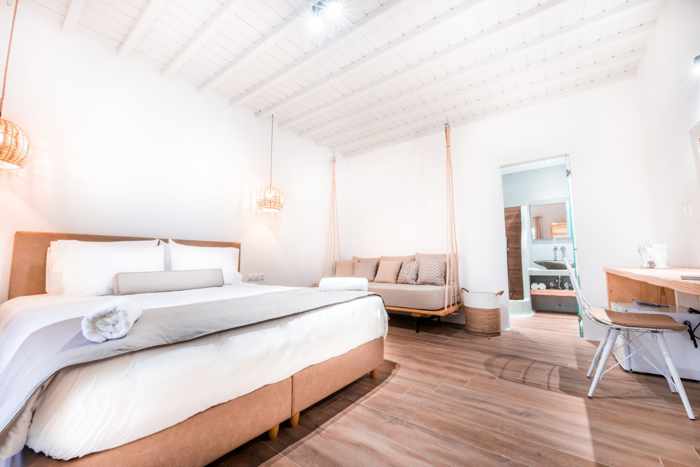 Tagoo Studios, a collection of 10 recently-renovated studio apartments located within short walking distance of both Mykonos Town and the Tourlos New Port, will be open from April 15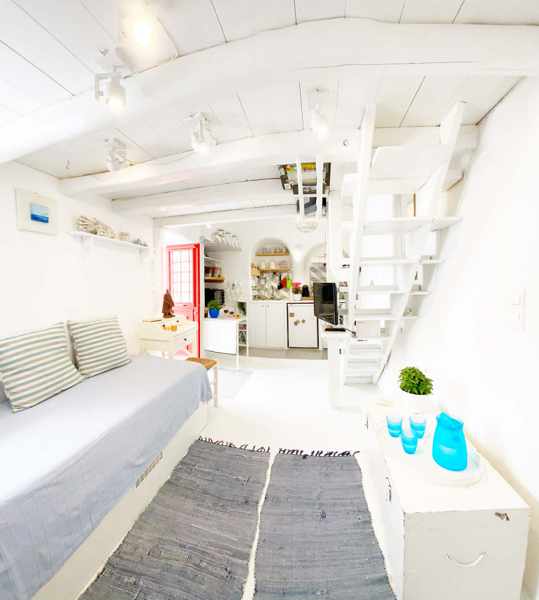 Littlehouse, a traditional Cycladic house in the heart of Mykonos Town, will be available for holiday rentals starting from April 15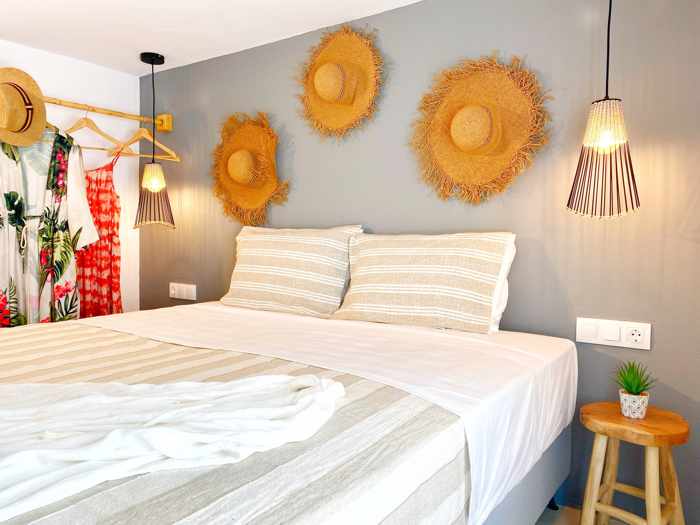 The Haka Suites collection of apartments & suites in Mykonos Town will be open starting April 15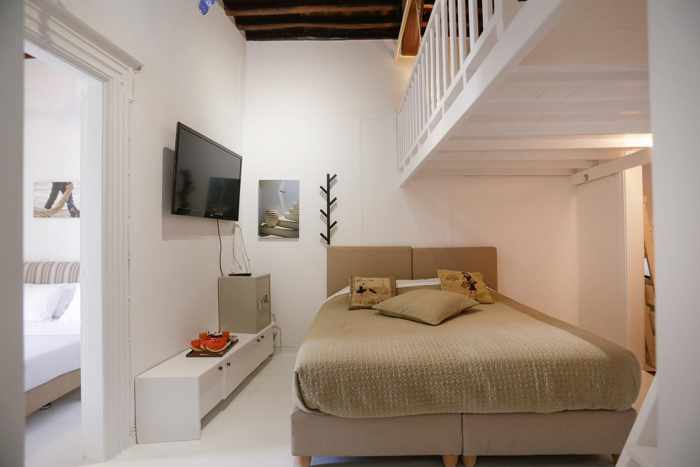 White Rooms, a collection of modern Cycladic holiday houses with a courtyard in the heart of Mykonos Town, will be opening on April 15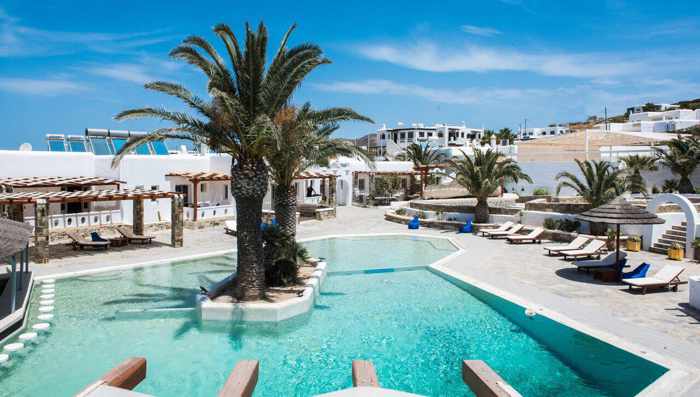 April 18 is opening day for the Happy Apartments Mykonos complex of apartments and suites located near Ftelia beach, along the road from Mykonos Town to Ano Mera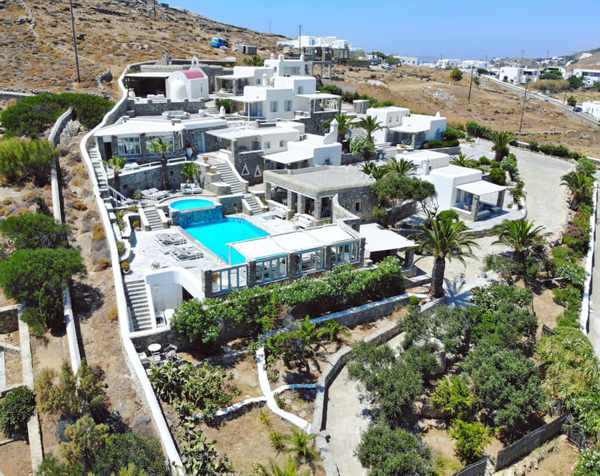 April 20 is opening day for Leonis Summer Houses near Ornos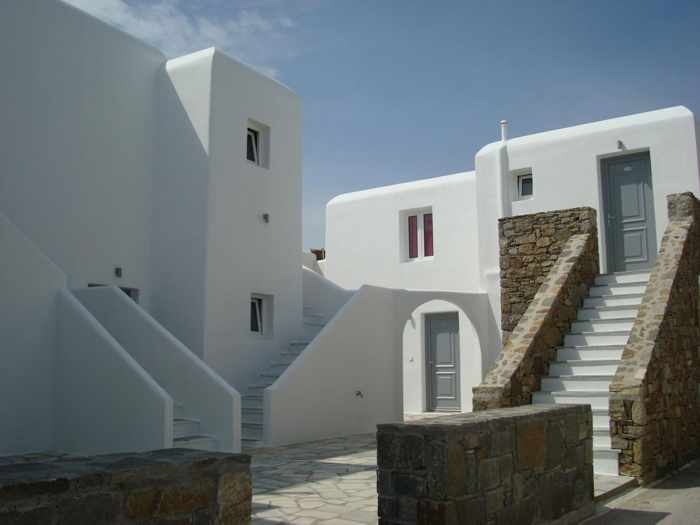 Elena Suites & Studios at Ornos opens on April 20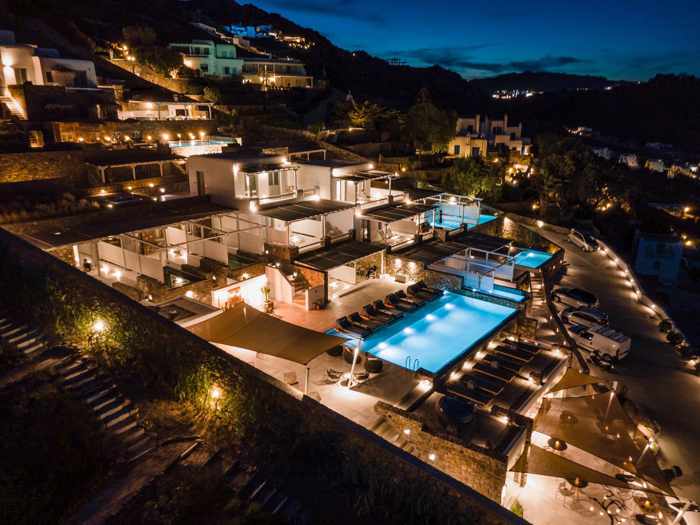 The adults-only Mykonos Bliss Cozy Suites at Kalo Livadi beach open on April 22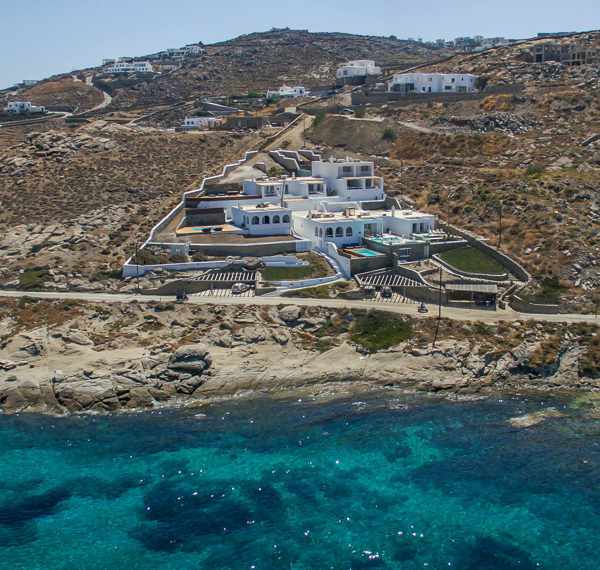 Dreambox Mykonos Suites and Mini Villas anticipates an April 22 opening. The property is located on the Korfos Bay coast near Ornos.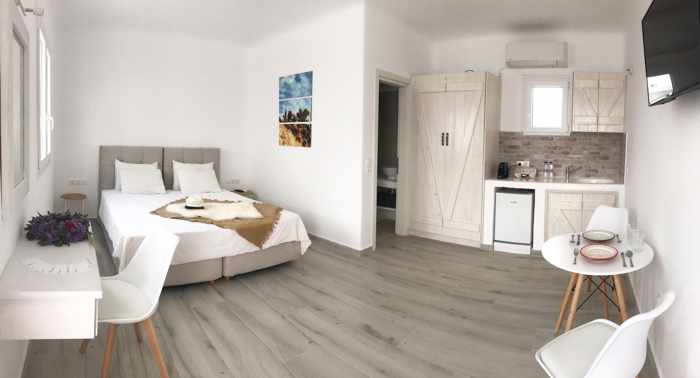 MiMa's Studios is a collection of apartments and studios in the Marathi area, about 3.5 km from Mykonos Town and close to Panormos and Agios Sostis beaches. MiMa's started its 2022 season in April.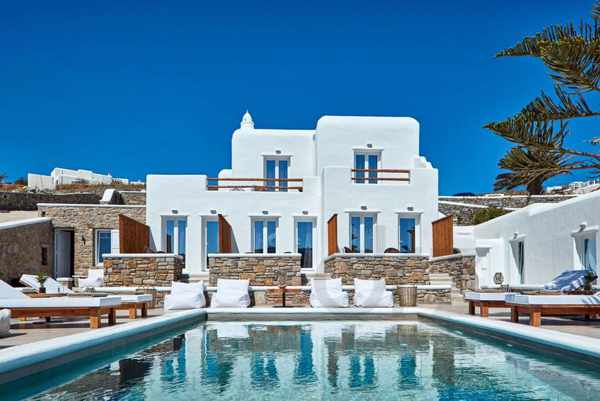 Mykonos Waves Beach House & Suites at Korfos opens April 29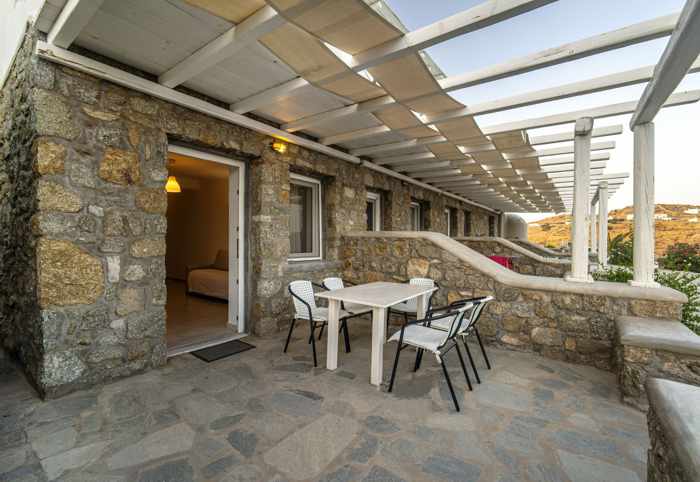 Anius Mykonos Apartments, a collection of cozy accommodations located in the area between Mykonos airport and Paradise & Super Paradise beaches, opens in late April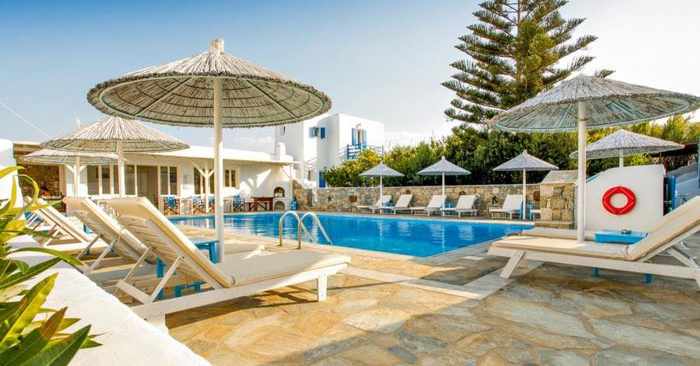 Anemos Apartments & Studios at Ornos beach opens on April 30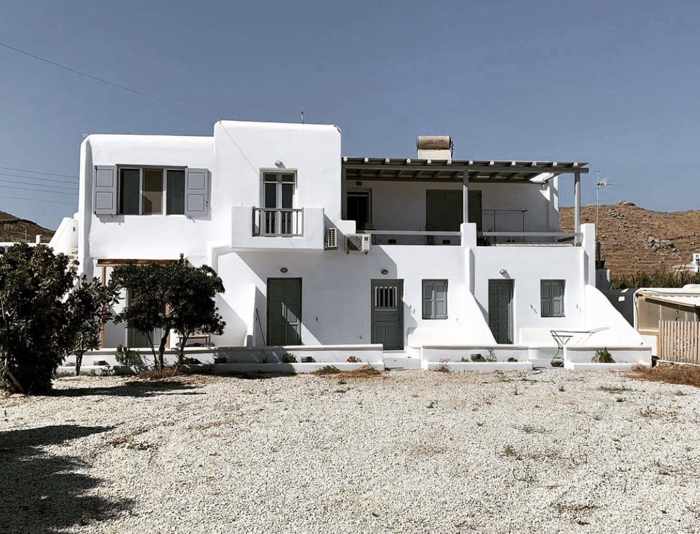 Mykonian Phoenix Rooms & Suites at Kalo Livadi beach are opening around the end of April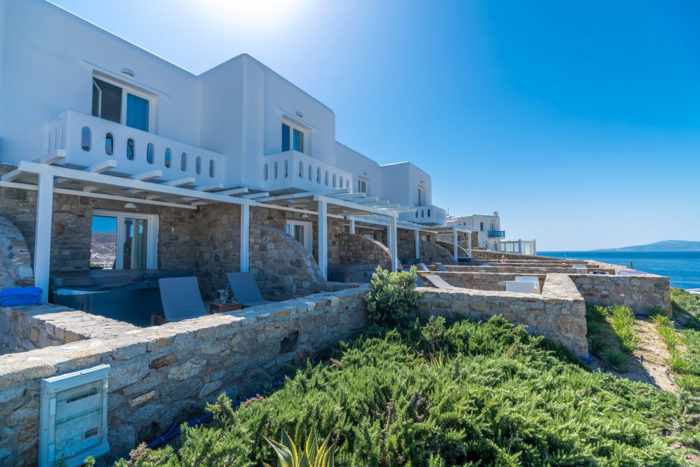 Cape Mykonos Residences near Megali Ammos starts its season May 1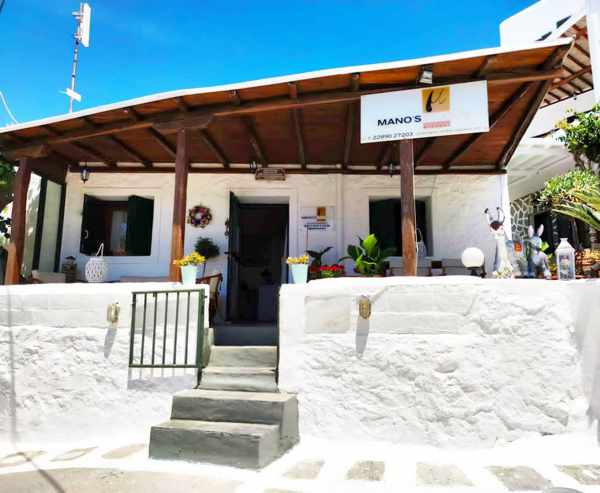 May 1 is opening day for family-run Manos Studios at Platis Gialos beach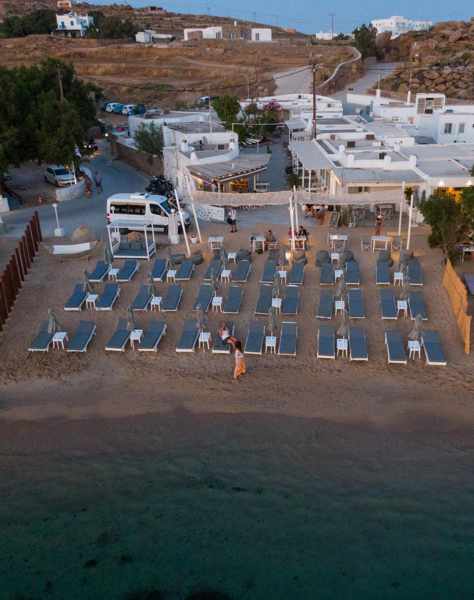 Agia Anna Studios by the Beach, a complex of double and triple rooms next door to the popular Nikolas Taveerna at Agia Anna – Paraga beach, opens for the summer on May 1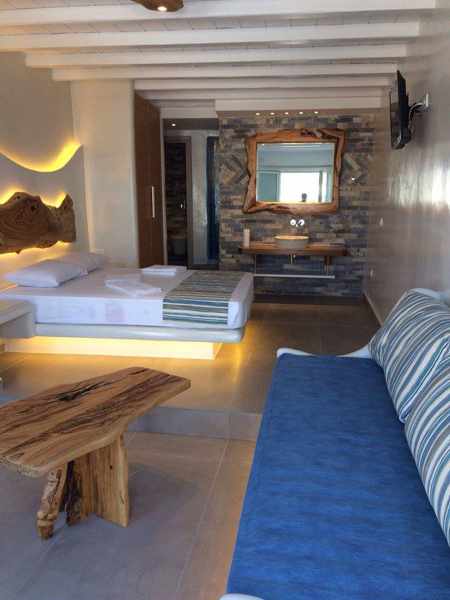 Located in the School of Fine Arts District on a hillside next to the Mykonos Town Center, Eternal Suites is a complex of apartments and suites, some with town views and some with sea views. It opens on May 1.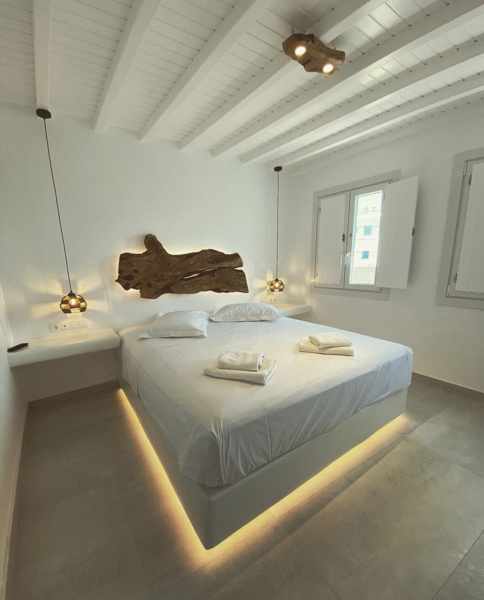 Eternal Suites also has an accommodations property in the heart of Mykonos Town — Eternal Town Suites.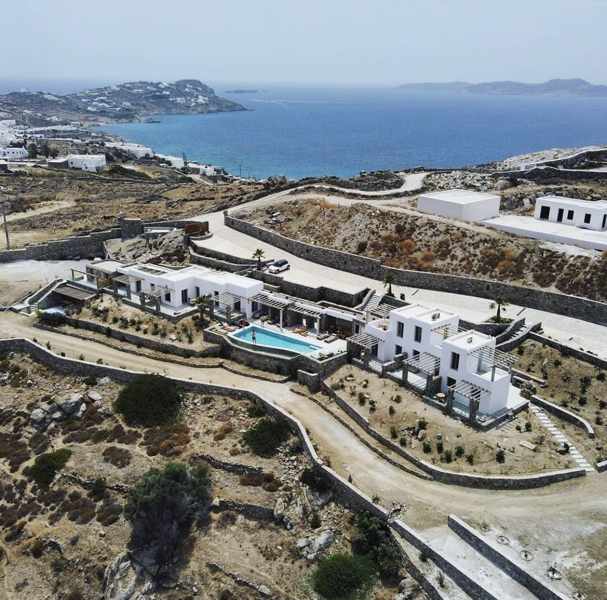 Due Mari Suites & Villas near Agios Ioannis opens on May 1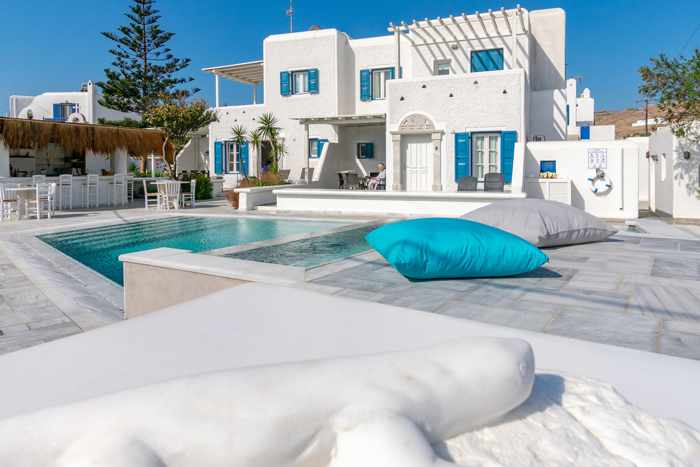 Gelos House, a family-owned and operated complex of rooms, studios and apartment accommodations, will be open from May through to the end of October. It's located on Korfos Bay near Ornos.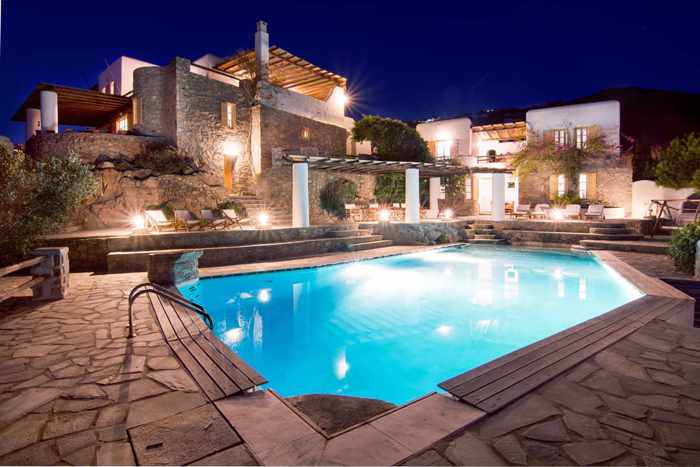 May 1 is opening day for Anerousses Mykonian Traditional Houses, a complex of 10 luxury houses, studios and apartments in the Houlakia area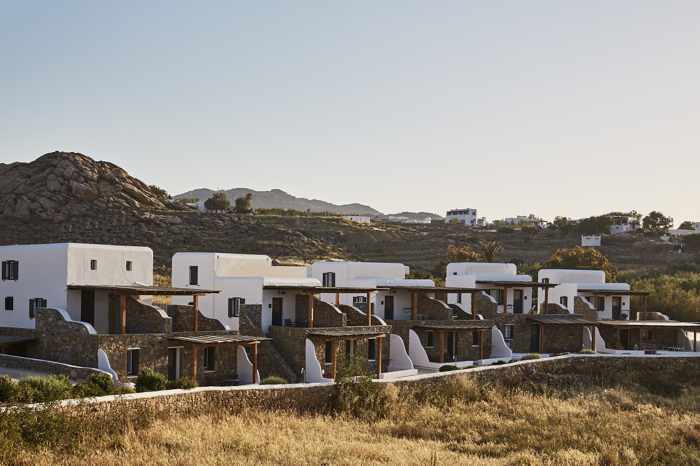 Almyra Guesthouses near Paraga beach launches its season May 1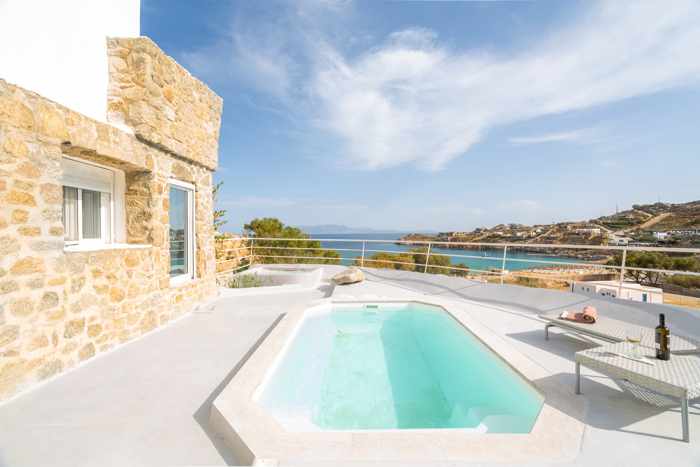 May 15 is opening day for Super Rockies Resort, a collection of rental villa retreats overlooking Super Paradise beach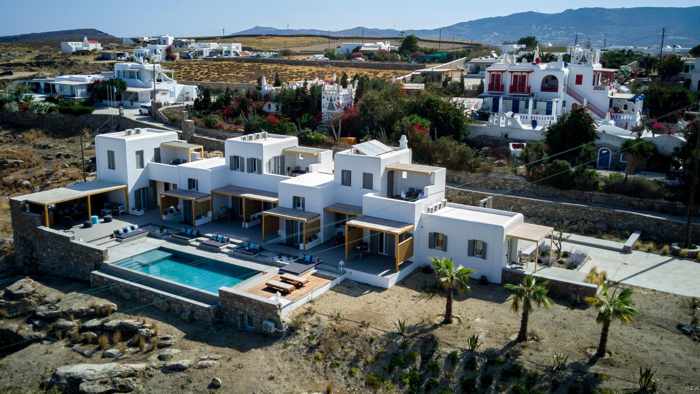 The Casa di Pietra collections of rooms and maisonettes opens May 18. The property is located in the Klouvas area along the road from Mykonos Town to Ano Mera.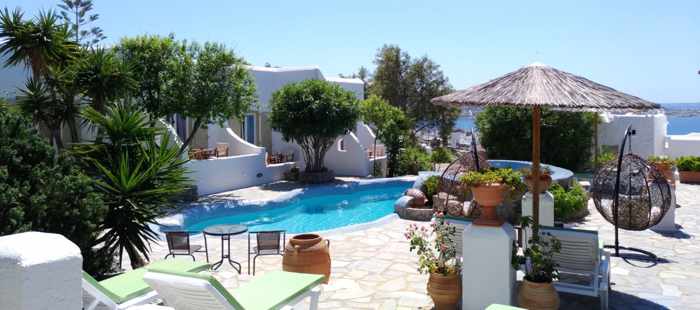 La Veranda of Mykonos, a guesthouse complex of double and twin rooms on the hillside above Mykonos Town, opened its doors for the season on May 24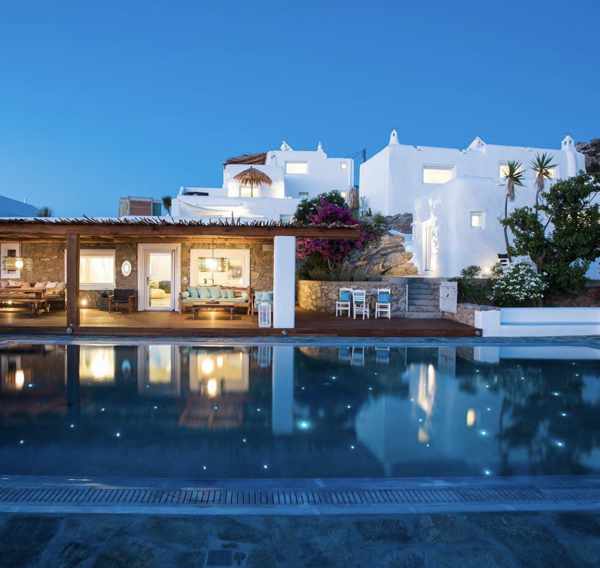 9 Islands Suites, situated on a hilltop in the Panagia Faneromeni area 3 km from Mykonos Town,  is scheduled to open in June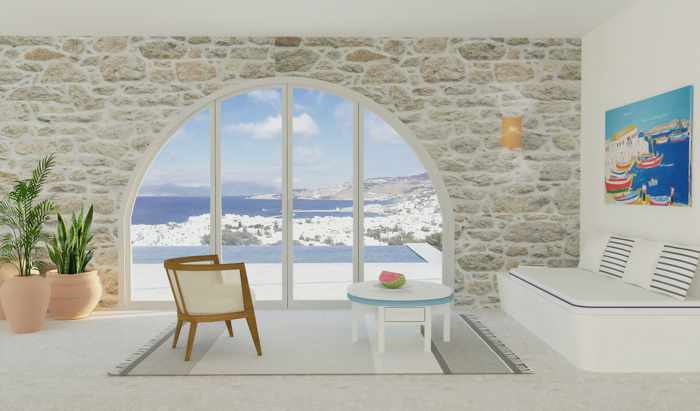 Belvedere Hotel is anticipating an early- to mid-June opening for its Belvedere Mykonos Hilltop Rooms & Suites in the Drafaki area