If you're a regular Mykonos visitor, keep an eye on this post to find out when your favourite bars, beach clubs, nightclubs, hotels and restaurants will open, and to learn about upcoming DJ parties and other special events taking place during the 2021 tourist season.
If you're planning to visit Mykonos for the first time, this post will give you a good idea of what to expect in terms of things to see and do on the island, and places to stay.
Check back regularly, since this listing is updated daily.
 Latest updates: Thursday June 17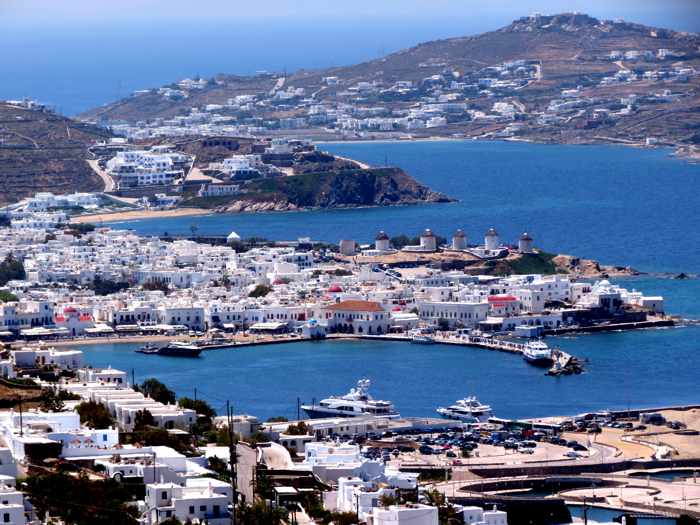 Doors open: Continue scrolling down this page if you're looking for upcoming beach and club parties and special DJ events. Besides party dates, this page provides  information about recent and soon-to-take-place openings for hotels, bars, clubs, restaurants and attractions.
See page 2 for a list of bars, restaurants, hotels, villas and attractions that opened for the tourist season during late winter, April and May.
See page 3 for places that opened between June 1 and 15, as well as parties and events that took place during that period.
For detailed information regarding rules for travel to and within Greece this summer, see the Protocols for Arrivals in and Departures from Greece on the official Greek government website.
Music & curfew news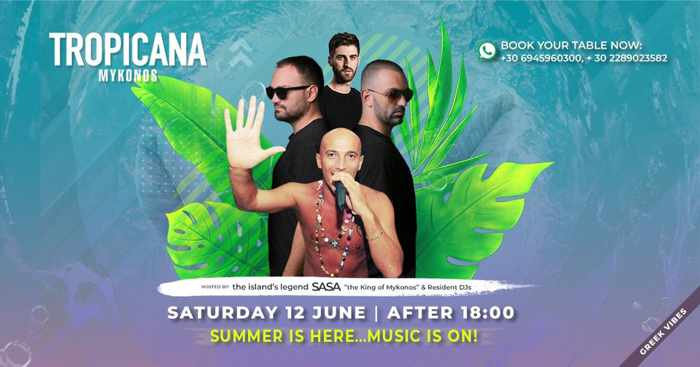 Music returned to Tropicana — and other beach clubs, bars and restaurants on Mykonos — on Saturday June 12.  On that day, the Greek government partially relaxed some Covid restrictions that had been in place since the country officially opened for tourism in May.  Under those regulations, music could not be played, and there was a curfew requiring restaurants and bars to close by 00:30. Now, music is allowed in areas with customer seating, while the curfew has been extended to 01:30. Starting July 1, the curfew will be lifted and nightclubs will be allowed to open.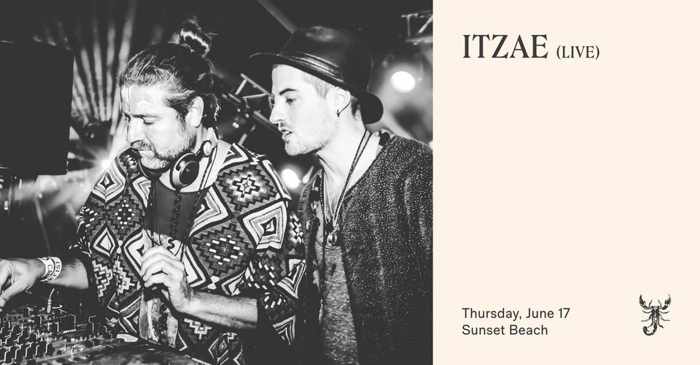 The June 17 sunset ritual at Scorpios features entertainment by Itzae, a collaboration between MoM and Alvaro Suarez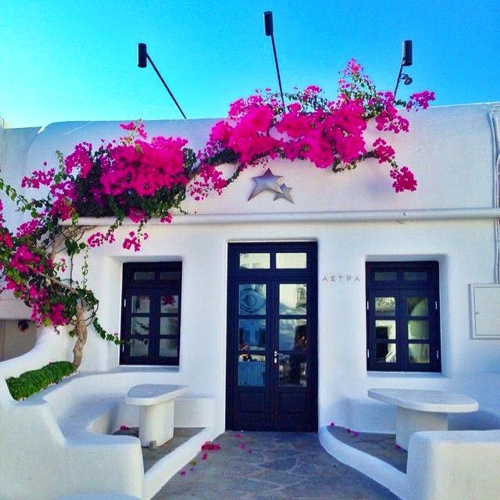 Astra club will be opening for its 34th season on June 17. Because of Covid-related restrictions on venue capacity, reservations will be required for entry. No walk-in visitors will be accepted.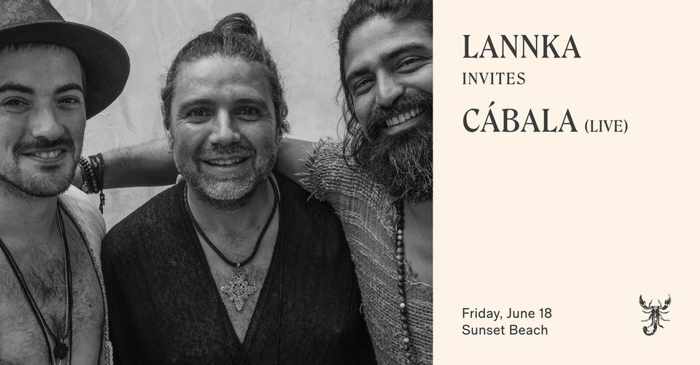 Scorpios presents Lannka and Cabala on June 18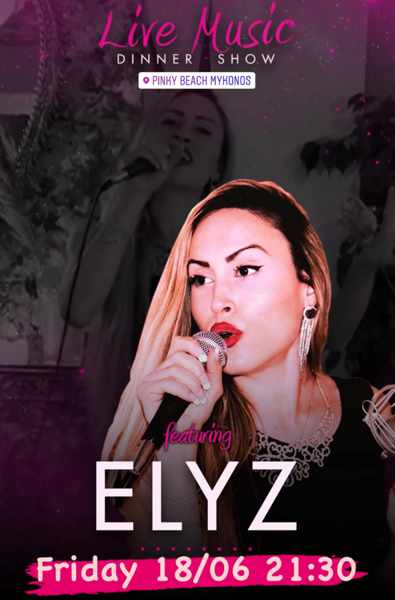 Vocalist Elyz will entertain during the live music dinner show at Pinky Beach club on Friday June 18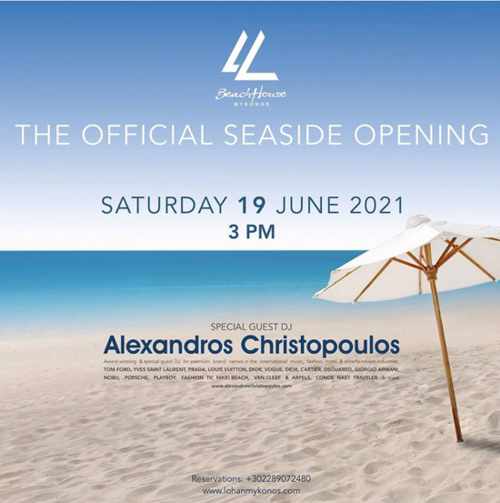 Alexandros Christopoulos will be special guest DJ for the official opening party at Lohan Beach House on Saturday June 19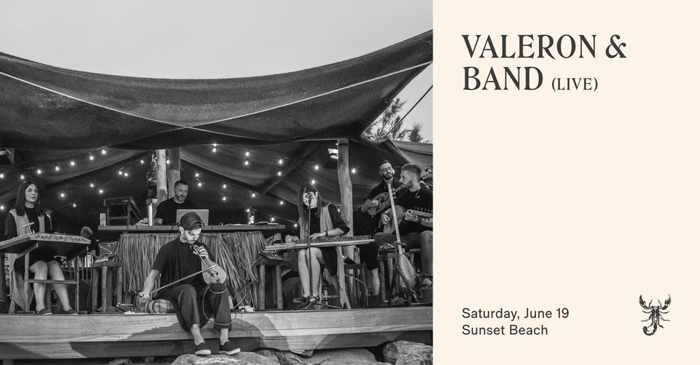 Valeron and his band perform at Scorpios on June 19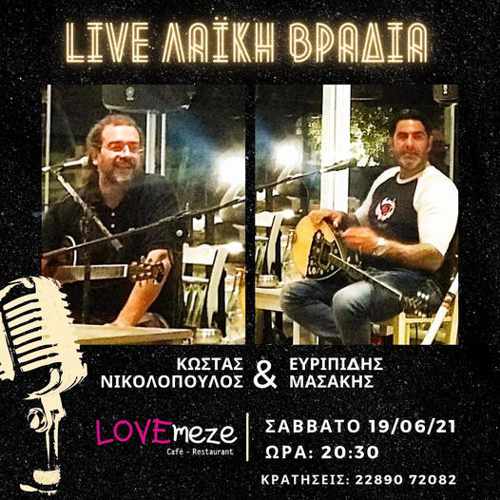 On Saturday June 19, Lovemeze restaurant presents an evening with live folk and rebetika music performed by musicians Kostas and Euripides. The event starts at 8.30 p.m.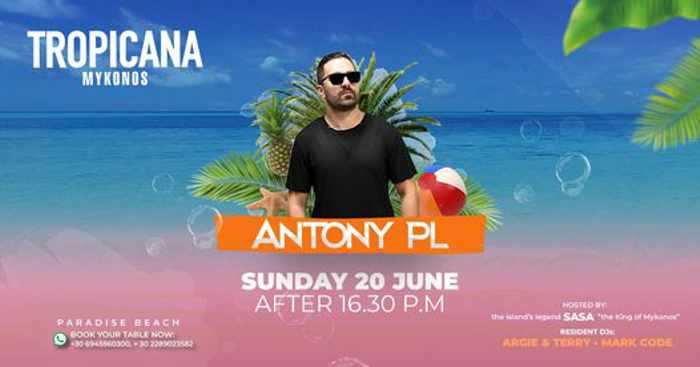 DJ/Producer Antony PL will take over the decks for a special guest DJ set at Tropicana on Sunday June 20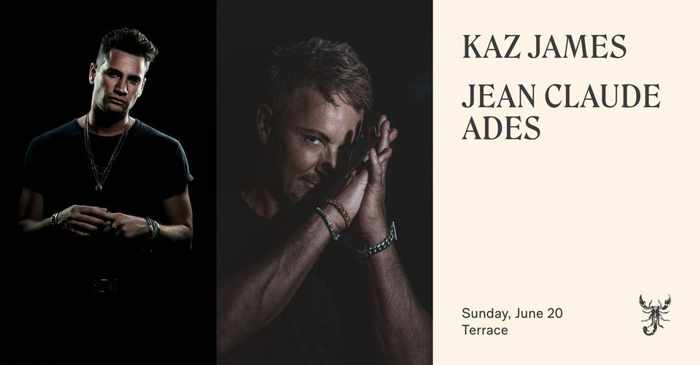 Kaz James and Jean Claude Ades headline the sunset ritual at Scorpios on Sunday June 20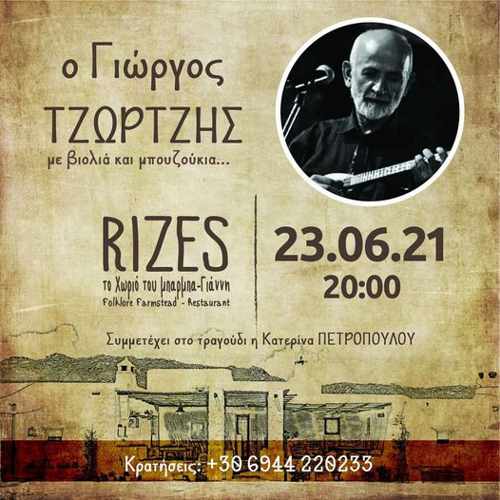 On Wednesday June 23, Rizes Folklore Farmstead presents an evening of traditional Greek music performed by Giorgos Tsortzis. The event begins at 8 p.m.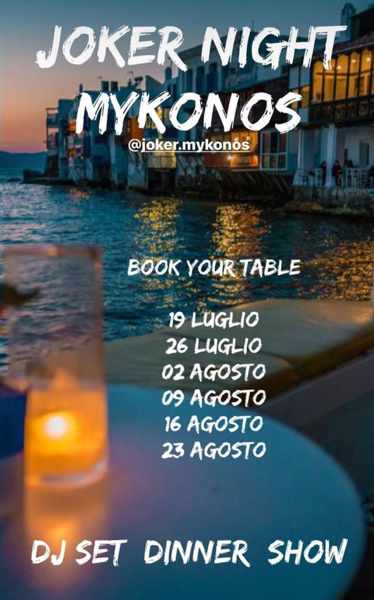 These are the dates that Joker Mykonos will be holding its special dinner, show and DJ party events this summer, at Alesta restaurant. A limited number of tickets are available for each event.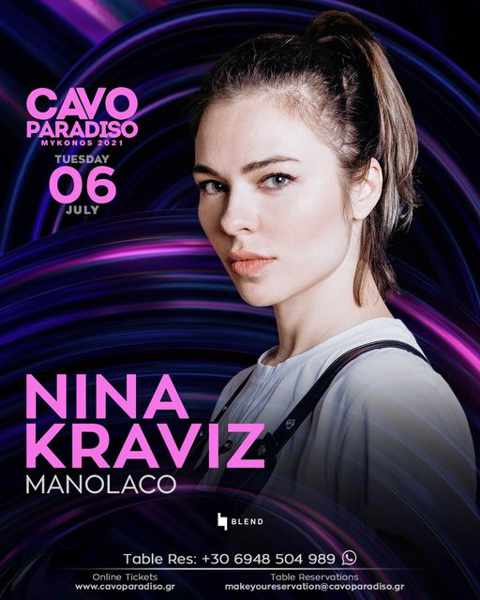 Cavo Paradiso has announced that Nina Kraviz will be the first international DJ to perform at the club this summer, on Tuesday July 6. Table reservations are required.
Opening soon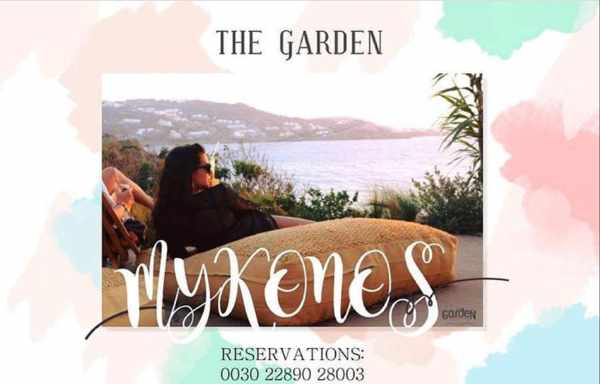 The Garden of Mykonos seaview lounge and cocktail bar announced June 7 that it is opening soon
SeaU Mykonos Bar also has announced it will be opening soon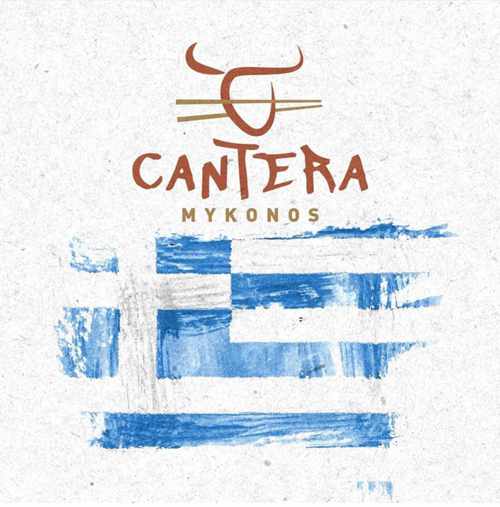 Opening day is coming soon for the brand-new Cantera Mykonos, a meat sushi restaurant situated at the Little Venice seafront of Mykonos Town
June openings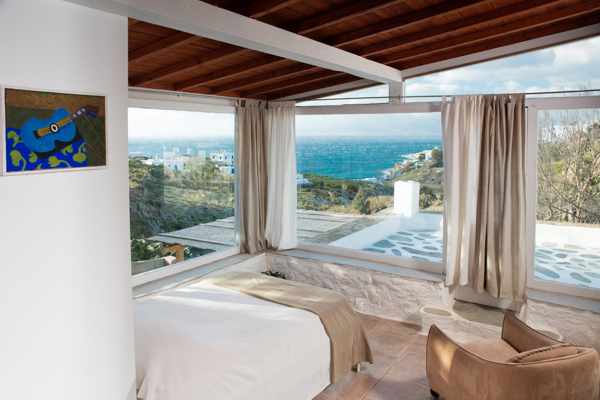 Mykonos Lillys Home and Sunset Suite in the Vrisi district of Mykonos is open for summer bookings

Ftelia Bay Hotel, a 4-star boutique property near Ftelia beach, opened this week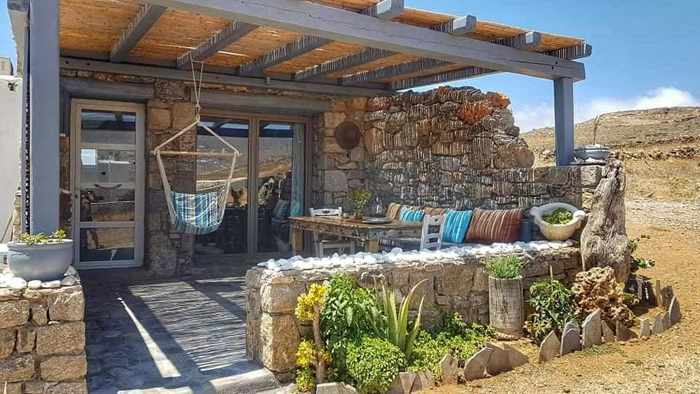 The Ftelia Surf Houses near Ftelia beach have opened their doors again and are taking accommodation bookings for this summer through Airbnb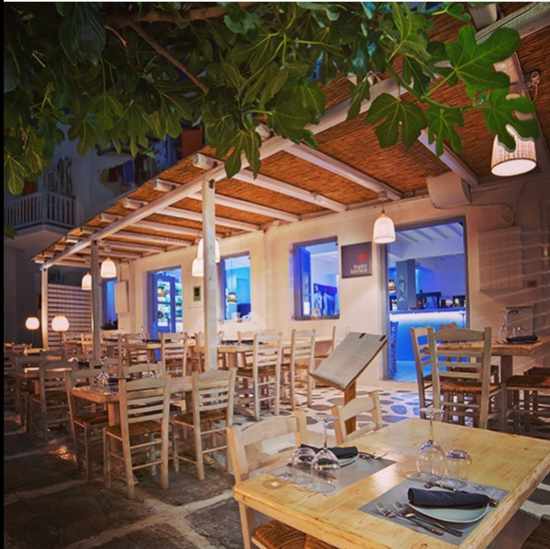 Funky Kitchen restaurant returned on June 14
________________________________________
Other recent posts about Mykonos:
♦ What's new for travellers to Mykonos in 2021
________________________________________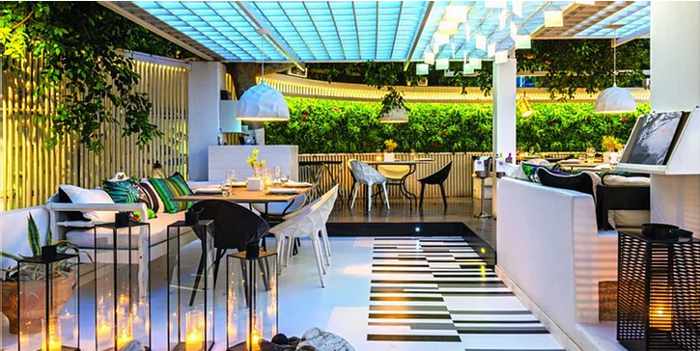 June 15 is opening day for the acclaimed Krama fine Greek dining restaurant in the Semeli Hotel in Mykonos Town
Busulas restaurant at Goumenio Square in Mykonos Town returns on June 15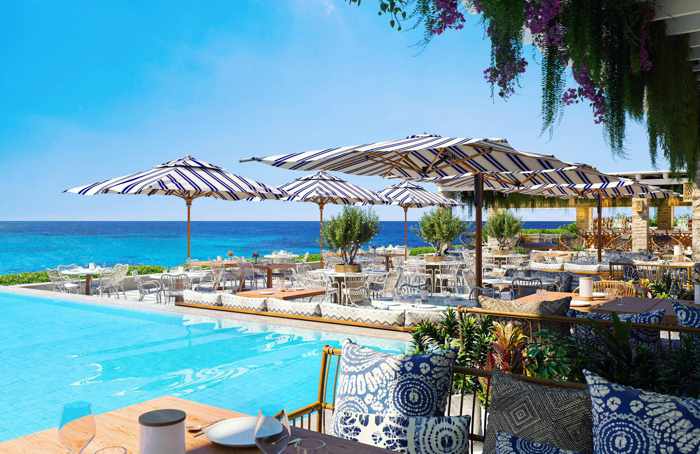 Wednesday June 16 is opening day for Mykonos Social, the newest project of Michelin-starred restaurateur Jason Atherton. Situated in the Santa Marina Mykonos luxury resort at Ornos, Mykonos Social will offer a Mediterranean and Greek cuisine menu created by Atherton and overseen by executive chef Kostas Papathanasiou. 
________________________________________
Other recent posts about Mykonos accommodations:
♦ New hotels, suites & villas opening on Mykonos
♦ Luxury lodging: More new hotels, suites & villas
________________________________________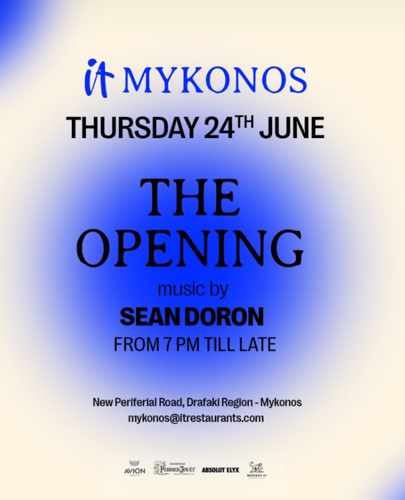 The new IT Mykonos restaurant and lounge, located in the Drafaki district on the edge of Mykonos Town, will open June 24 will music by DJ Sean Doron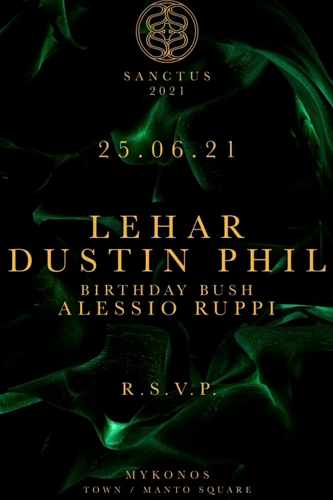 Sanctus after-hours club will open at a new location in 2021 — in the former premises of Madon Club, next to Manto Square. On June 25, it will host a birthday bash for Alessio Ruppi, with music by DJs Lehar and Dustin Phil.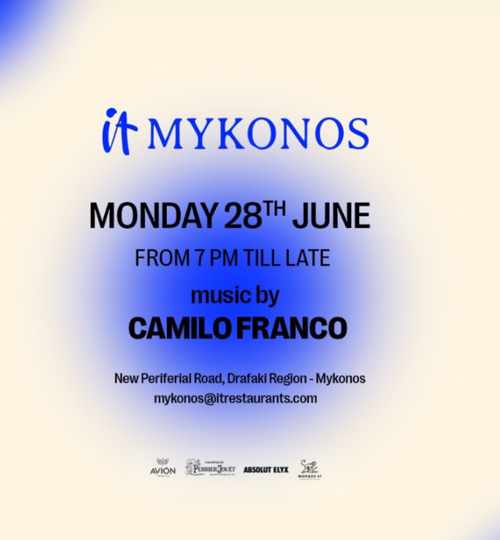 DJ Camilo Franco will play at IT Mykonos on Monday June 28
What's happening in July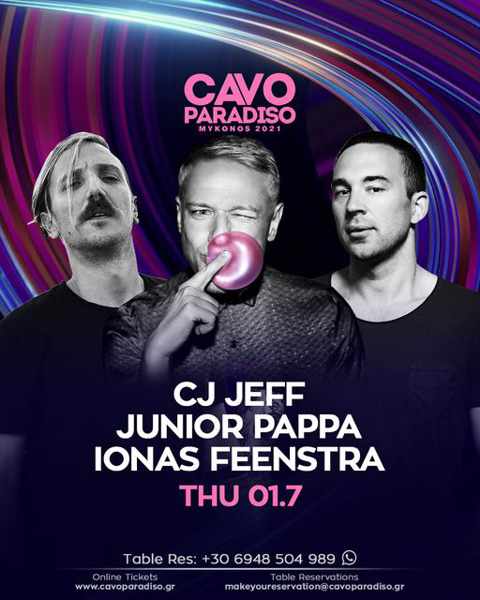 CJ Jeff, Junior Pappa and Ionas Feenstra will be on the decks at Cavo Paradiso on Thursday July 1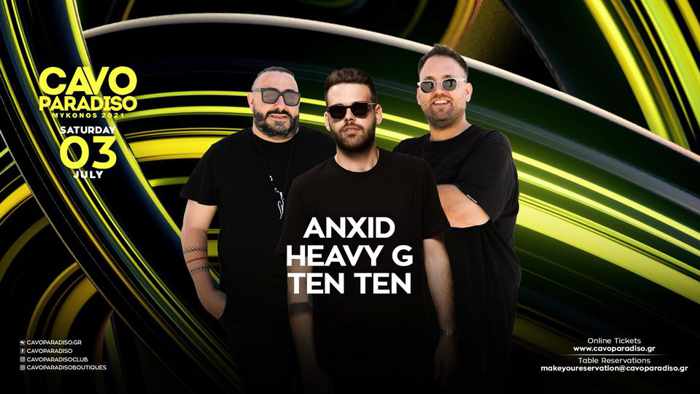 Cavo Paradiso presents DJs AnXid, Heavy G and Ten Ten on Saturday July 3

Scorpios presents All Day I Dream on Thursday July 8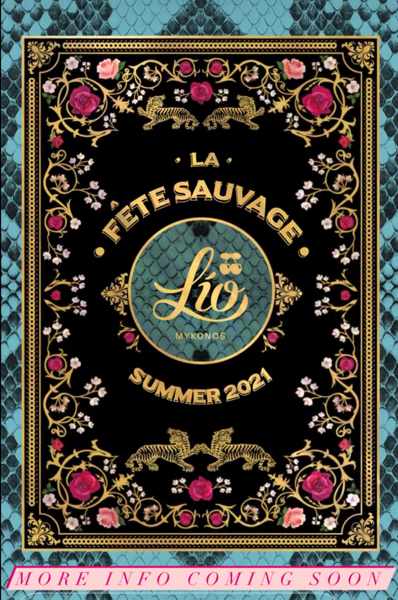 The brand-new Lio Mykonos cabaret restaurant and nightclub has scheduled its grand opening for July 9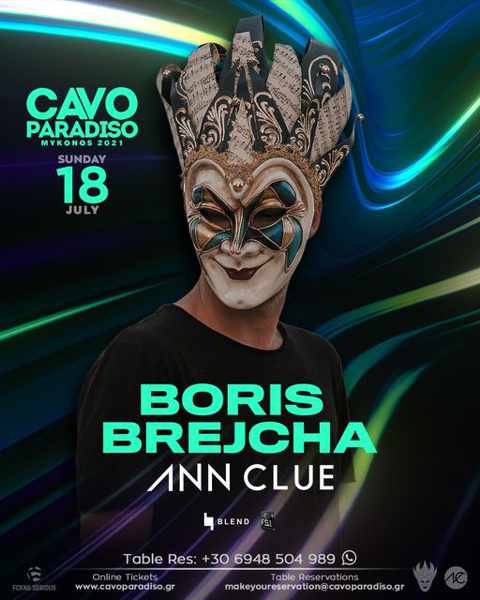 Boris Brejcha and Ann Clue will be the featured DJs at Cavo Paradiso on Sunday July 18
Joker Mykonos holds its opening party on July 19. The dinner  / live show / DJ event will be held at Alesta Restaurant in the Glastros district of Mykonos (along the road to Platis Gialos beach).
The second All Day I Dream show of the summer takes place at Scorpios on Thursday July 22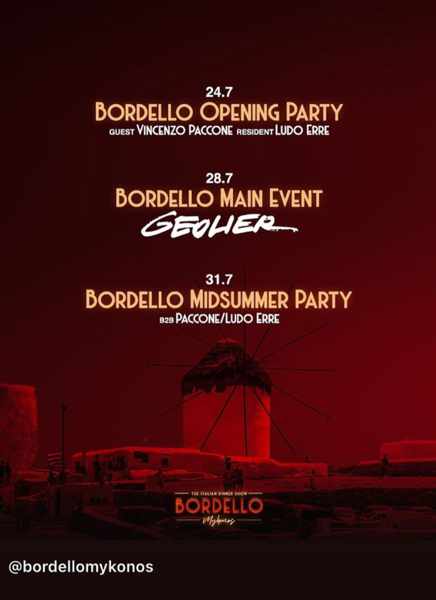 Bordello, the new Italian Dinner Show event, will hold its opening party on July 24, with additional special events scheduled for July 28 and 31. The Bordello events will take place at Pinky Beach Club at Agia Anna Paraga beach.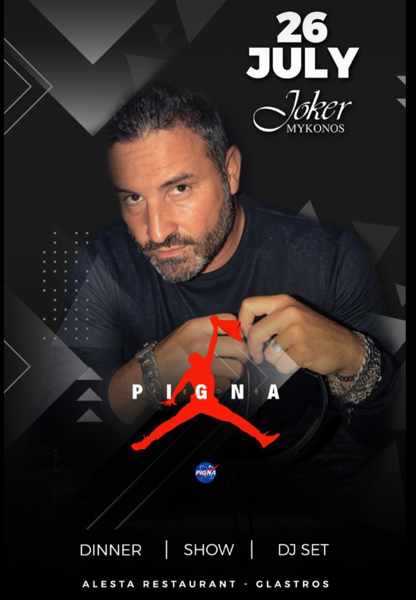 Pigna (Federico Pignatari) will be the special guest for the Joker Mykonos dinner, show & DJ party being held at Alesta restaurant in Glastros  on July 26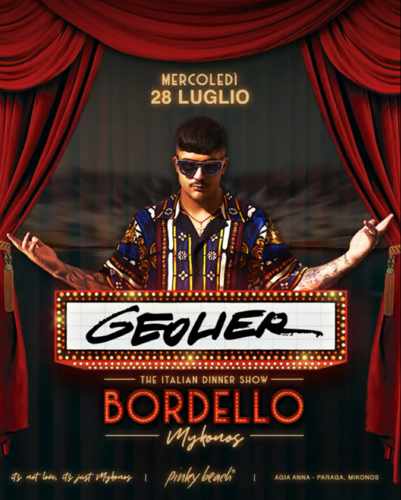 Naples, Italy-based rapper/singer Geolier is the featured DJ act at Bordello on July 28
What's happening in August
DJ Ciccio Merola will play for the August 2 dinner show being held by Joker Mykonos at the Alesta restaurant in Glastros
The August 4 Bordello dinner show event at Pinky Beach Club will feature special guest DJ Amed Key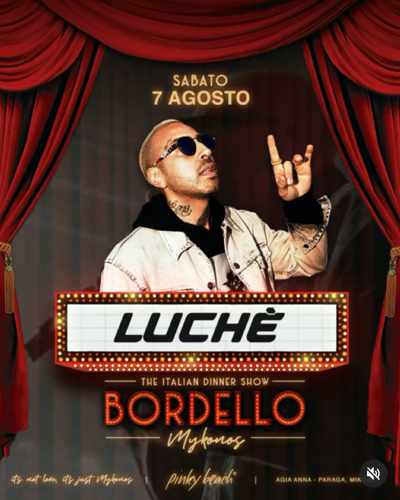 Singer / rapper Luche will perform for the August 7 Bordello Mykonos Italian Dinner Show event at Pinky Beach club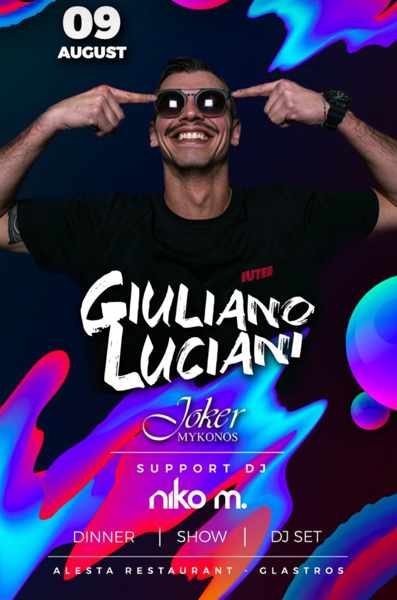 Giuliani Luciani will be special guest DJ for the August 9 dinner, show and party event being held by Joker Mykonos at Alesta restaurant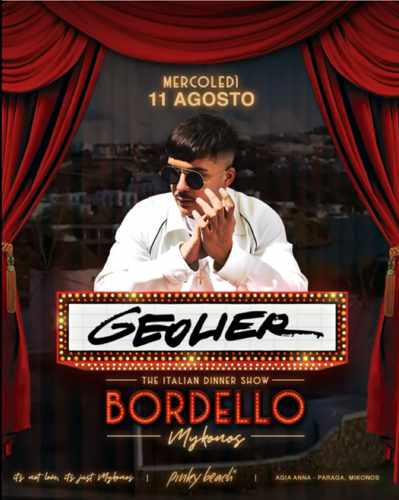 Geolier makes another guest appearance for the August 11 Italian Dinner Show event by Bordello Mykonos
This is Bordello's schedule of events, and the season closing party, for the second half of August
Please click on the link below to turn to page 2, where you can see which places are already open for the summer 2021 tourist season.
CONTINUED ON PAGE 2