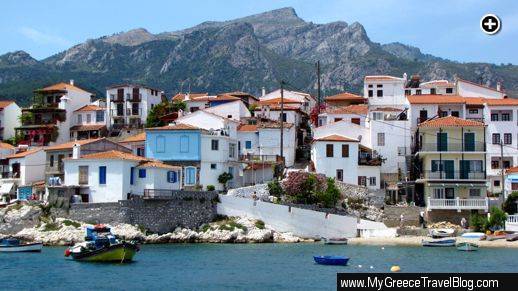 Mountains provide an impressive backdrop to the scenic town of Kokkari on Samos …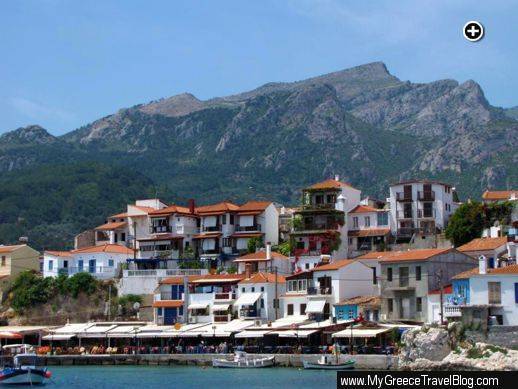 … situated about 11 kilometers from Vathi on the north side of the island  …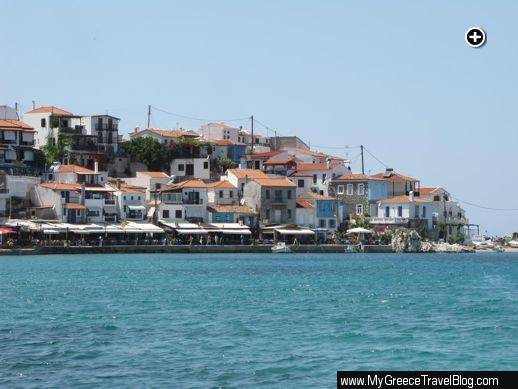 … next to a sheltered harbour where dozens of bars & restaurants along the water's edge …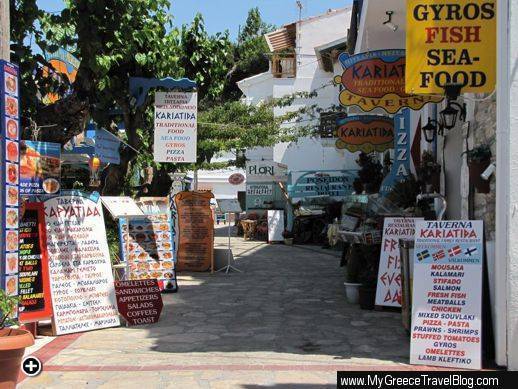 … all engage in eye-catching competition to attract the attention — and business — of the throngs of thirsty and hungry tourists who visit the village each day
Sunbathe, swim, eat & repeat:  Two impressions have stuck in my mind since we visited colourful Kokkari village on Samos three years ago.
The first is the picturesque beaches that bookend the village: Long Beach on one side, and two back-to-back beaches called Small Lemonakia on the other.
The second is the rows of restaurants lining the town's sheltered harbour as well as much of the length of Long Beach. It's almost impossible to walk more than a few steps without passing a waterfront café, bar or taverna, or signs pointing the way to dozens of different places to eat and drink. There are myriad restaurant ads and menus attached to posts and walls, and dozens of sandwich board-style signs scattered along the narrow lanes and footpaths.
CONTINUED ON PAGE 2