April openings
April 1 was opening day for Blu Blu Lounge, Cafe and Sports Bar, located above the Old Port at Mykonos Town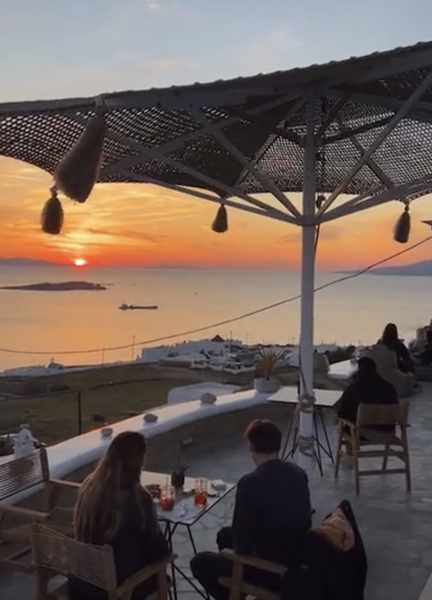 Sea- and sunset-view Chill Out Lounge Cafe Bar in Mykonos Town started its 2022 season on April 1.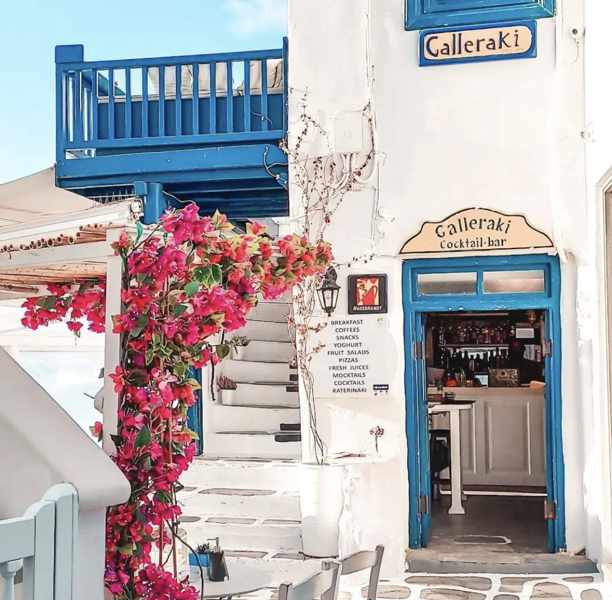 Galleraki bar, located on the Little Venice seafront of Mykonos Town, started its 33rd season on April 2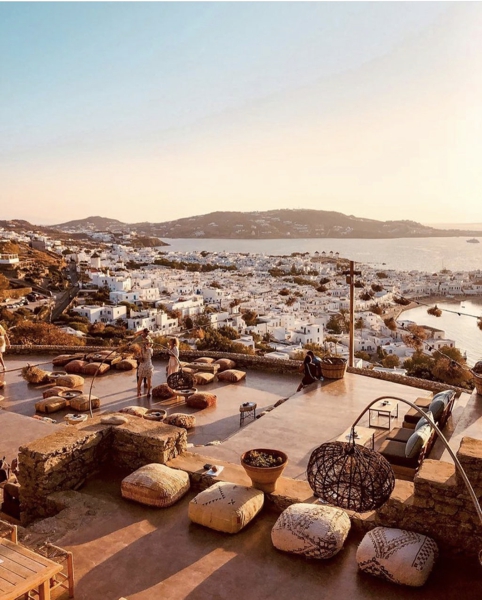 April 12 is opening day for the most popular spot on Mykonos for evening cocktails — 180 Sunset Bar.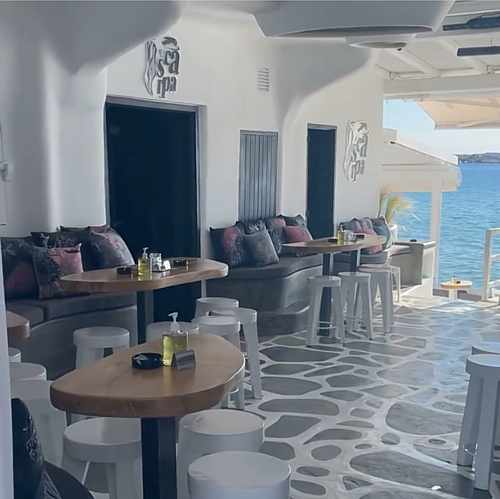 Thursday April 14 was opening day for Scarpa Bar on the Little Venice seafront of Mykonos Town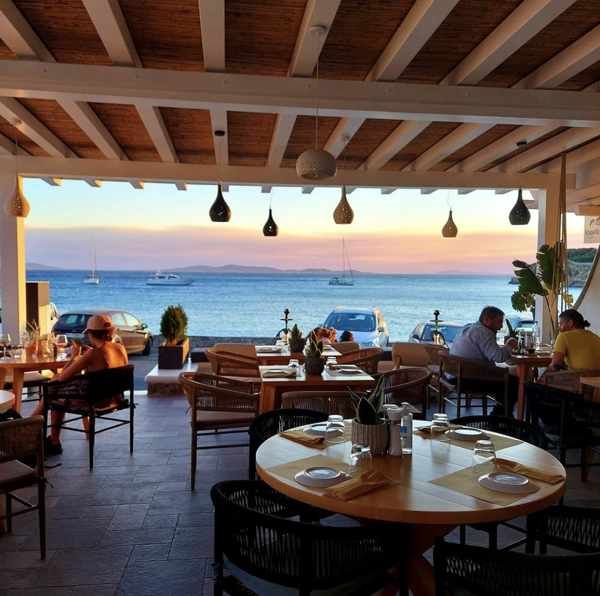 April 15 was opening day for Nosostros Lounge & Restaurant at Agios Stefanos beach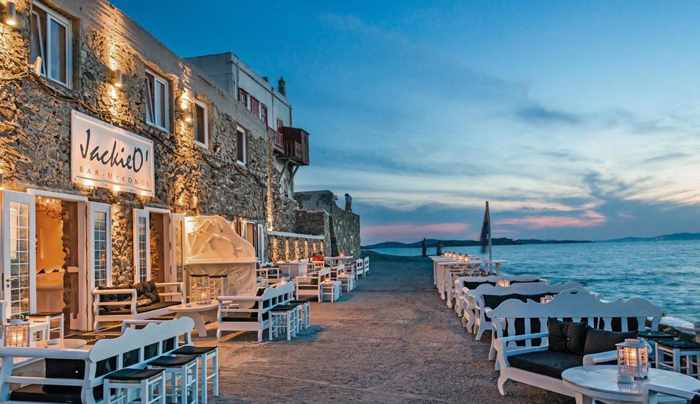 JackieO' Bar returns on Friday April 15. It's located on the Mykonos Town seafront, just around the corner from the Mykonos Town Hall.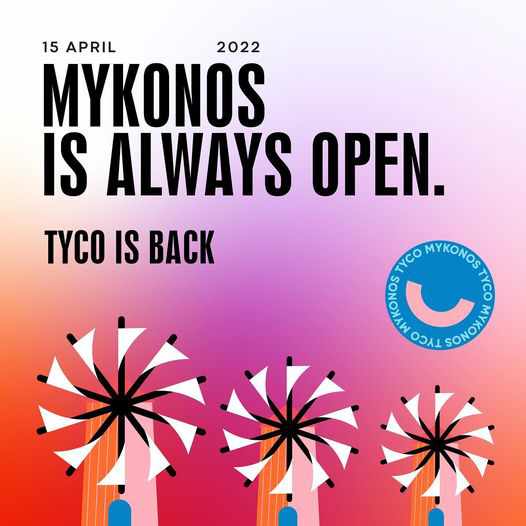 Take-away cocktail bar TYCO Mykonos (Take Your Cocktail Out) returns for its third season on April 15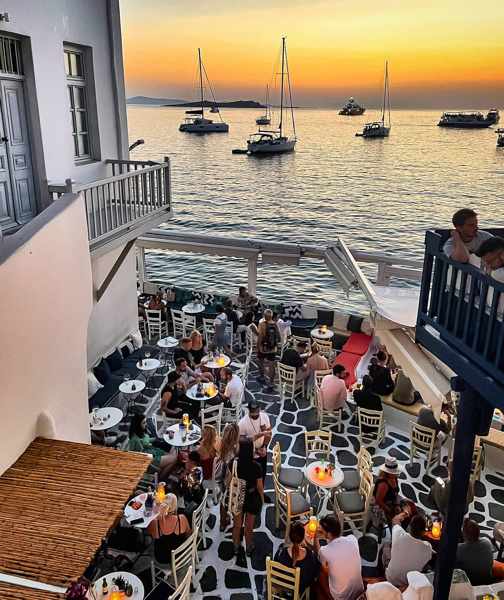 April 15 is opening day for Semeli Bar on the Little Venice seafront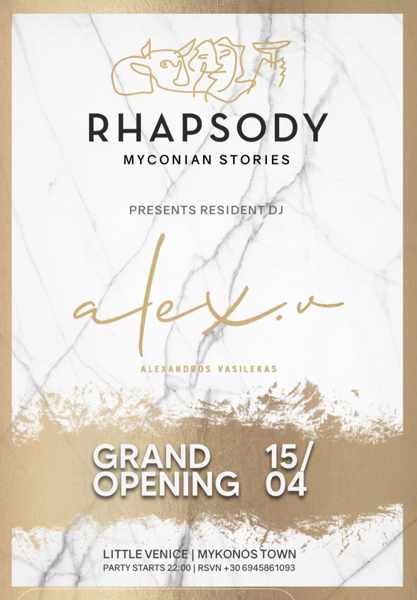 Resident DJ Alexandros Vasilekas will be on the decks for the grand opening night at Rhapsody Bar in Mykonos Town on April 15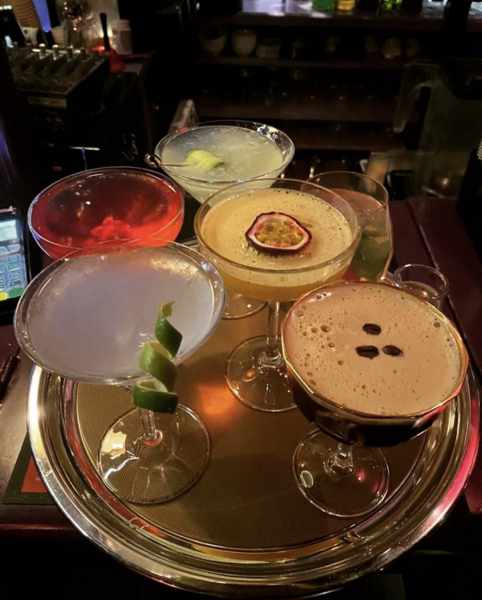 A favourite cocktail bar destination for regular Mykonos visitors, friendly Lola Bar in Mykonos Town starts its season on April 15
April 15 is opening night for Astra nightclub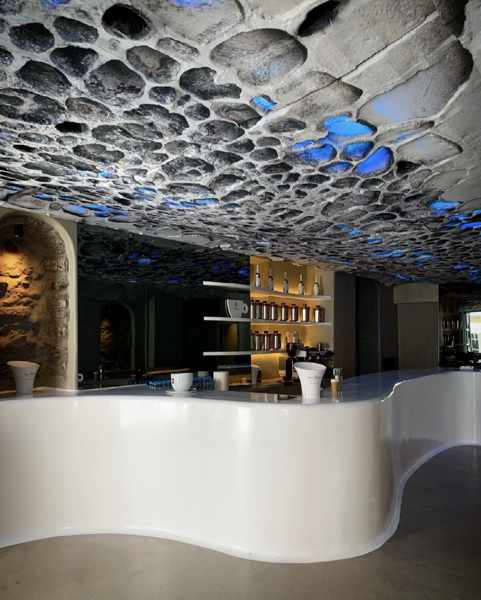 La Barran starts its summer season on Friday April 15. The bar is located on Enoplon Dinameon street in Mykonos Town.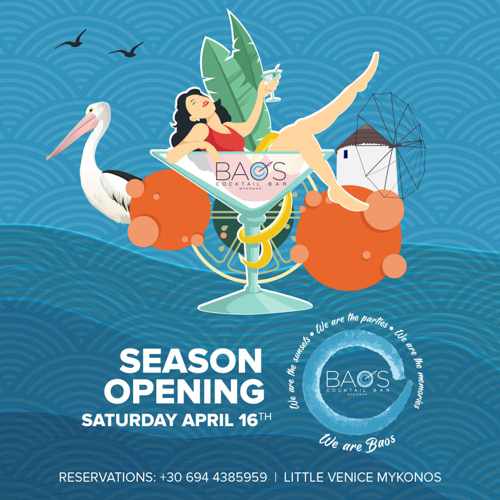 Saturday April 16 is opening day for Bao's Cocktail Bar on the Little Venice seafront strip at Mykonos Town
April 19 is opening day for 54 Cocktail Lounge at The TownHouse boutique hotel overlooking Manto Square in Mykonos Town.  The bar will be celebrating the start of its 2022 season with music by DJ George Charalampidis and a live performance by singer Kelly Kaltsi.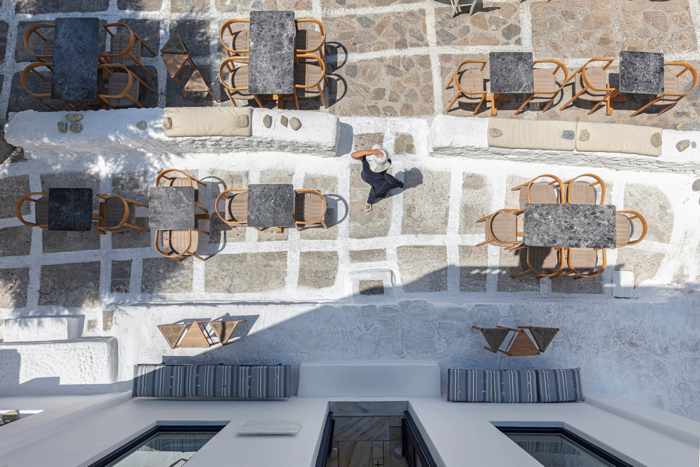 April 20 is opening day for Parthenis Cafe, an outdoor summer lounge at the Parthenis fashion boutique at Alefkandra Square in Mykonos Town. It's a casually-elegant spot to enjoy cocktails or wine with snacks, light meals, and an eclectic DJ playlist to suit the day's mood.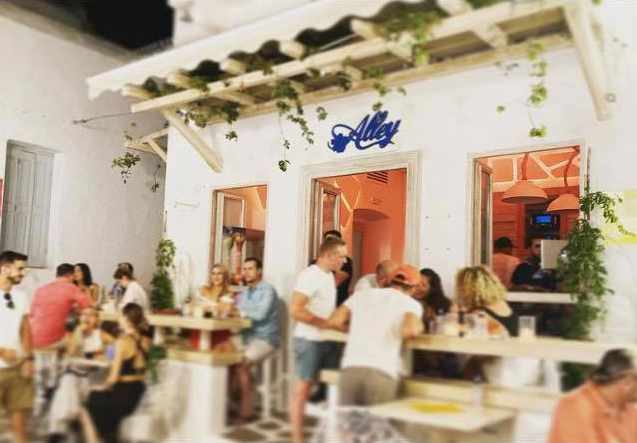 Alley Cocktail Bar on Mitropoleos Street opens on April 20
Queen of Mykonos, the island's most famous street bar, returns on April 21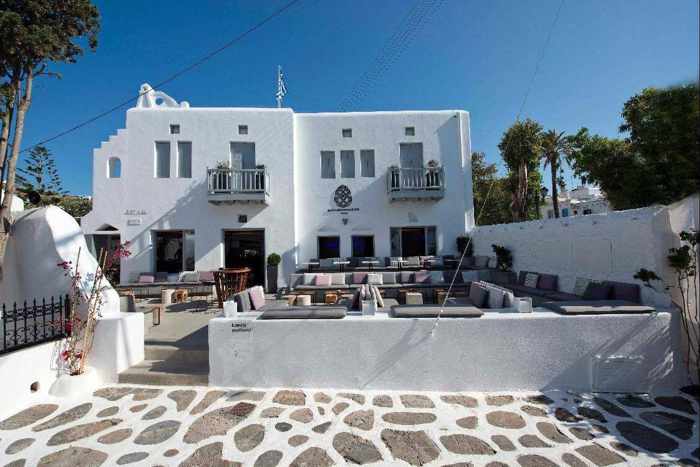 Bonbonniere Mykonos nightclub holds its Easter Season Opening Party on Thursday April 21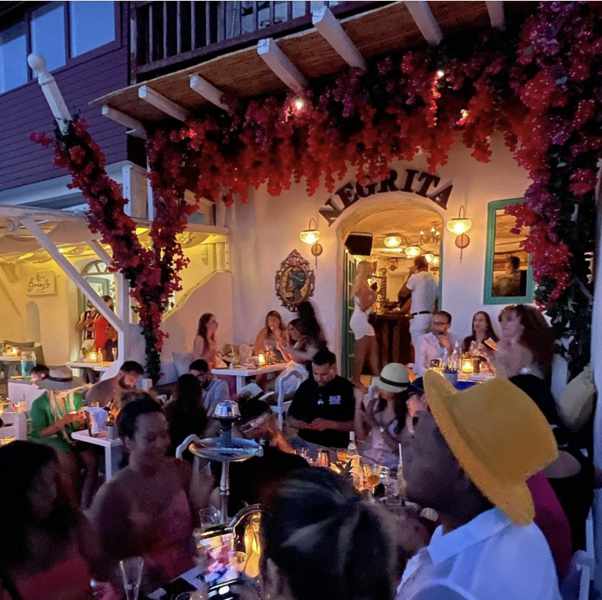 April 23 is opening day for Negrita Bar, on the Little Venice seafront of Mykonos Town
Paraga Cafe at Paraga beach has announced it will start its season on April 29
Starting April 28, DJ Karr will be playing nightly sets at Mosaic from 10 p.m. til 3 a.m.
May openings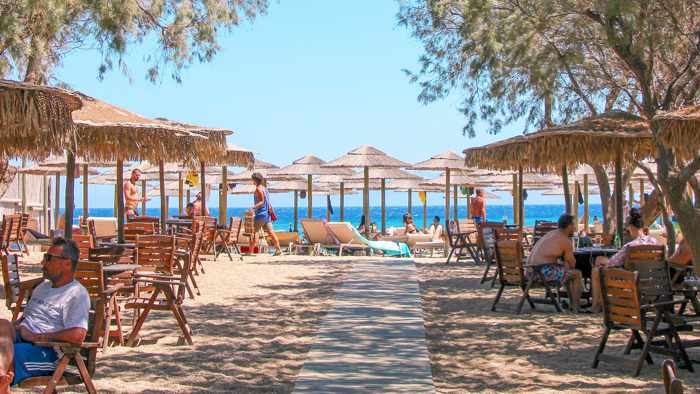 May 1 is opening day for Agrari Beach Bar at Agrari beach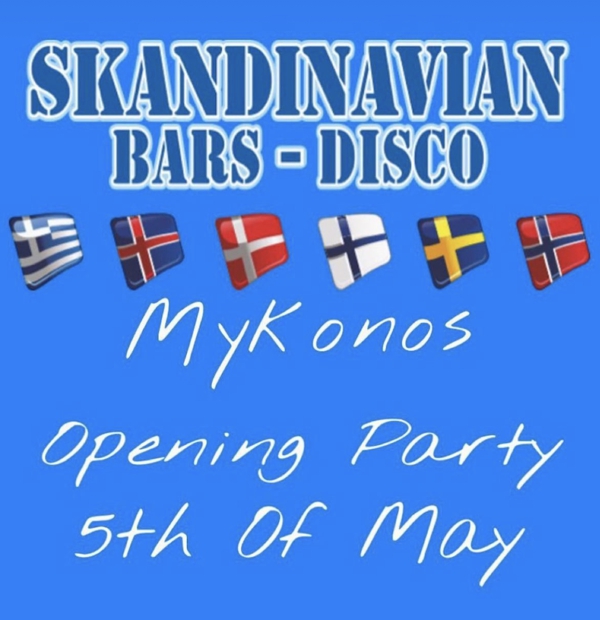 Skandinavian Bar holds its opening party on Thursday May 5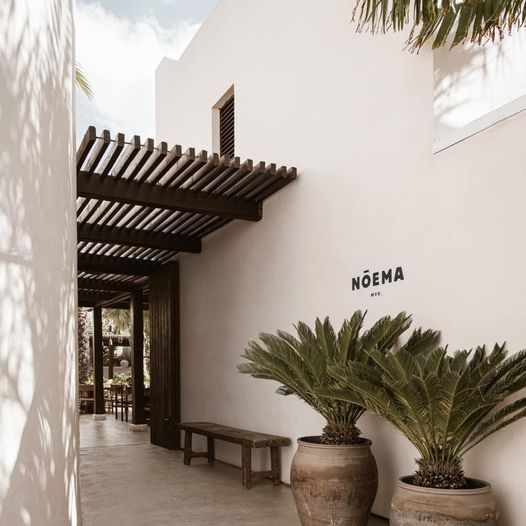 Noema restaurant and bar in Mykonos Town will be celebrating its 2022 season opening on May 6, with live music entertainment by Valeron and a DJ set by Diass.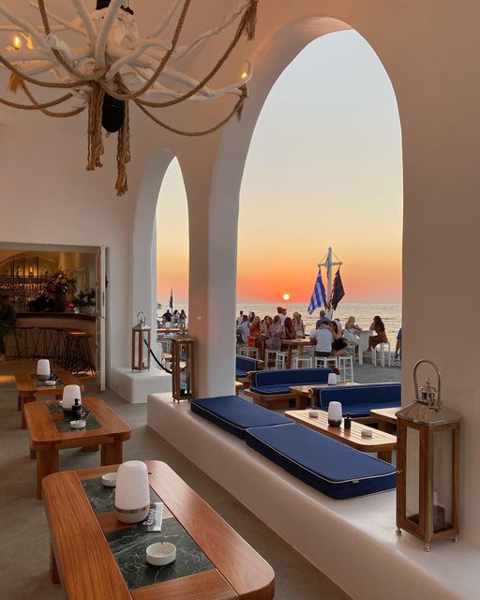 A new arrival last year, JackieO' Yacht Club returns for its second season on May 13. It's situated right next door to JackieO' Bar on the Mykonos Town seafront.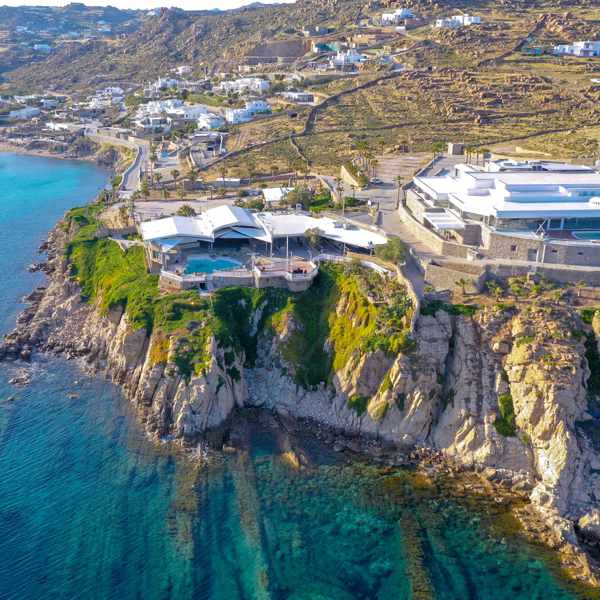 Saturday May 14 was opening night for Cavo Paradiso, the most famous party club on Mykonos. It's located atop the cliffs at the far left side of Paradise beach. The opening party featured DJs AnXid, Ioanas Feenstra  and Heavy G.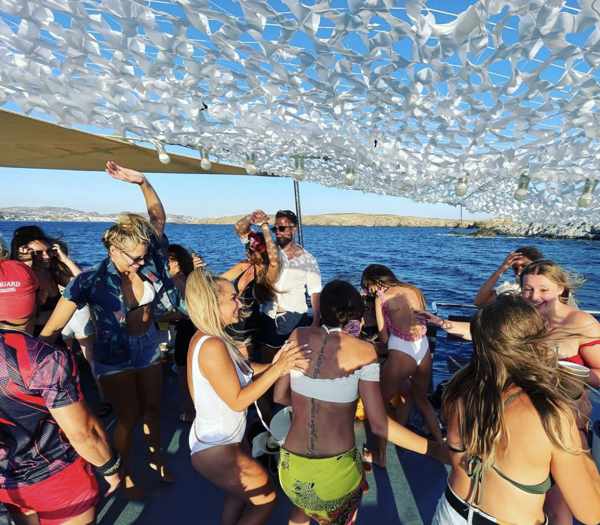 May 21 is season opening day MYK Boat Club, which holds 5-hour sunset boat parties with DJs, an open bar and secret swim stops.  See the MYK Boat Club website for full details and booking information.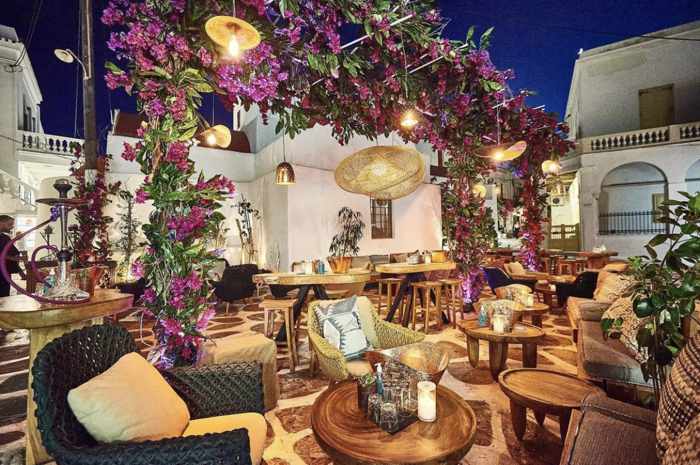 Guzel Garden bar and lounge at Agias Kyriakis Square reopens May 25
The Lio Mykonos cabaret restaurant and bar returned for its second season starting Thursday May 26.  DJ/Producer Felix Da Housecat was the special guest for the opening party.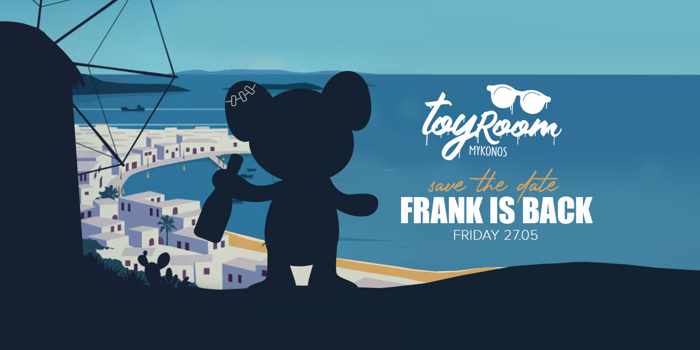 May 27 is  the season opening of Toy Room Club in Mykonos Town
 May 22 was opening day for Adelon Cocktail and Sunset Bar in the Dexamenes area, just off the peripheral road above Mykonos Town. The bar opens daily at 6 p.m.
June openings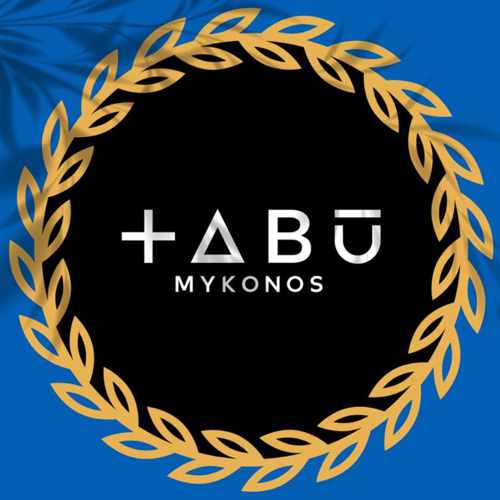 June 1 was opening night for Tabu Mykonos, a new concept nightclub offering guests "a different kind of ambience inspired by Japanese culture." A summer project of the Tabu London club in Mayfair, it is located on the Mykonos Town harbourside restaurant strip, at Promenade (which last year hosted a nightclub called Shiba in the same party space).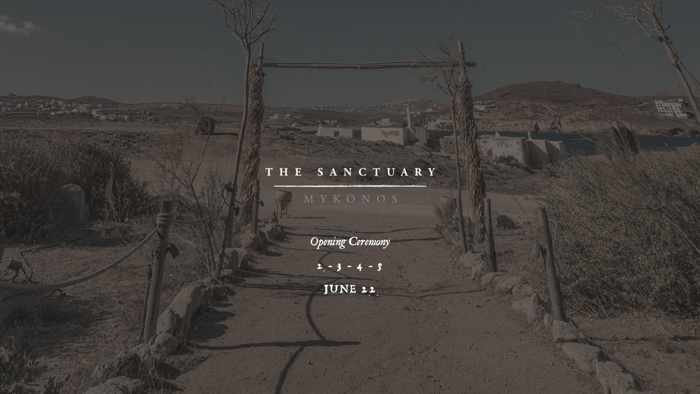 Thursday June 2 through Sunday June 5 is opening weekend for the island's new soul-soothing retreat and open-air entertainment center,  The Sanctuary Mykonos. It's a restaurant, lounge, bar, rituals, music and events venue situated at an old fishing settlement near the eastern end of Ftelia beach.  (The site was home to Farma House DJ events last year, and to the former Farma farm to table restaurant before that.) Open daily from 6 p.m., The Sanctuary Mykonos offers a "social and soulful dining experience" at its restaurant, whose menu features Mediterranean, fusion and sushi dishes. Besides its curated music events, the sanctuary offers body- and soul-nurturing rituals including yoga kundalini, chanting and mindfulness meditation, shamanic drums, sound healing, fire rituals, moon rituals, tarot readings and more.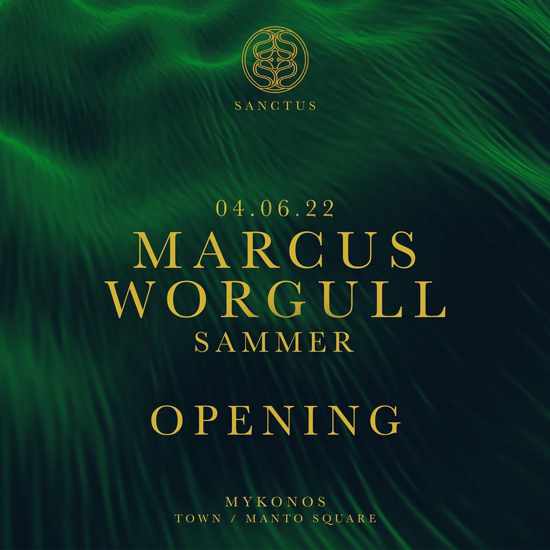 Sanctus holds its season opening party on Saturday June 4 with music by DJs Marcus Worgull and Sammer 
Moni nightclub at Agia Moni Square in Mykonos Town opened on the first weekend of June. The club's roster of resident DJs will include:  Gregory, Nick Morgan, and Mimi Djo & Fackinyoma of the DJ/producer duo Mimi & FY

June 10 is opening night for Guzel nightclub on the Mykonos Town harbourfront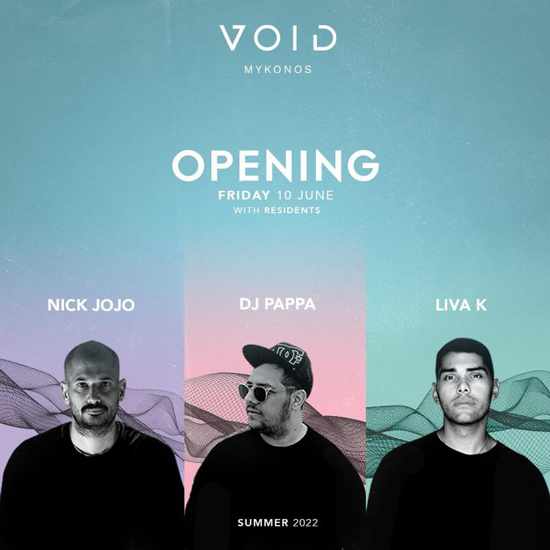 June 10 was opening night for Void club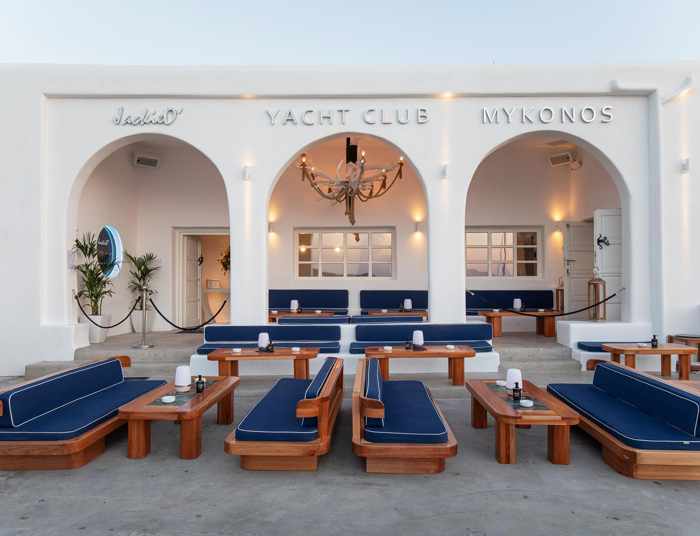 On Sunday June 12, JackieO' Yacht Club in Mykonos Town celebrates its season grand opening with a special DJ set by Melvo Baptiste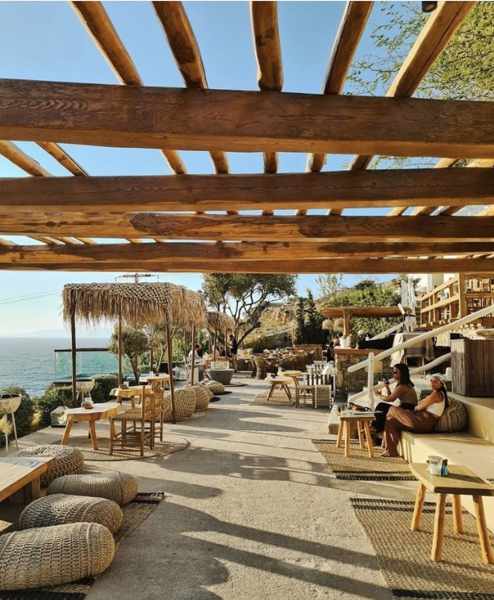 Thursday June 16 was opening day for The Garden of Mykonos sea- and sunset-view cocktail lounge