Mykonos is the prominent supporting star in  the new music video Χωρις Εσενα, released July 23 by Greek singer Giorgos Tsalikis. If you're visiting Mykonos this summer you can see Giorgos perform live — he's on stage at 4711 every night (see below).
Upcoming live shows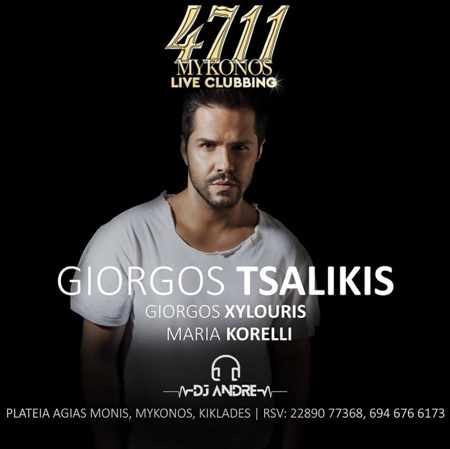 Giorgos Tsalikis performs at 4711 every  night this summer. Also on the club's entertainment lineup are Giorgos Xylouris and Maria Korelli.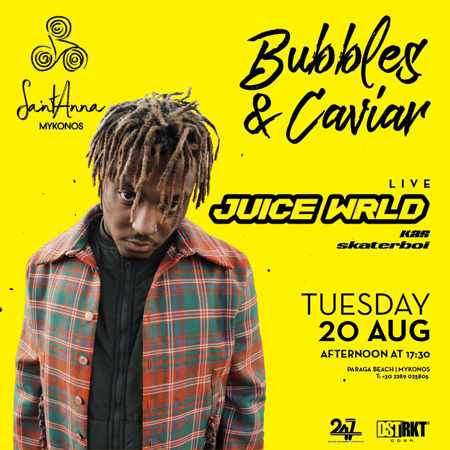 Juice Wrld will perform at SantAnna for its Bubbles & Caviar event on Tuesday August 20
Events this Tuesday and Wednesday
Rodge returns for another show at Kalua on Tuesday August 20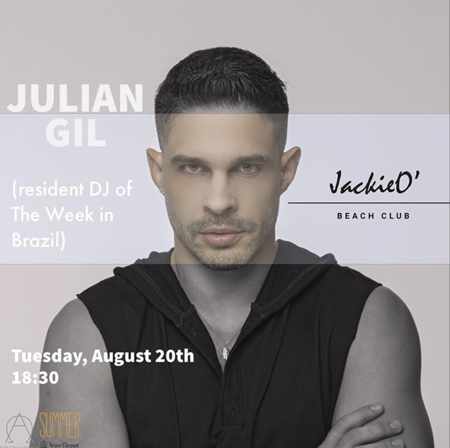 Dj Julian Gil plays at JackieO' Beach Club on Tuesday August 20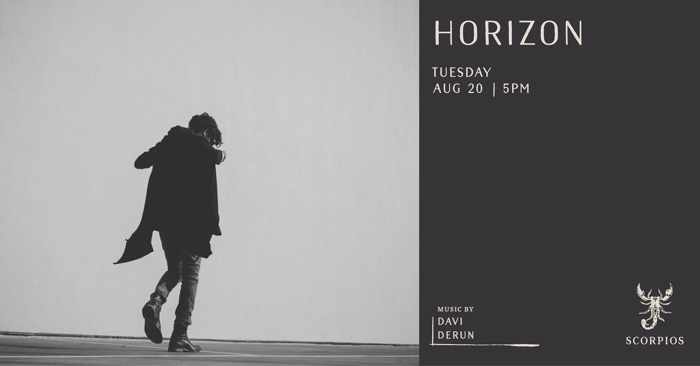 On Tuesday August 20, the Horizon event at Scorpios will feature music by DAVI and Derun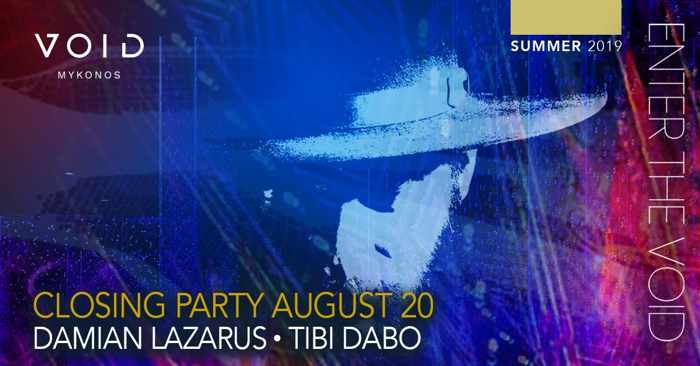 On Tuesday August 20, Damian Lazarus hosts the closing party for his Enter the Void summer residency at Void club. Tibi Dabo will be joining Damian on the decks.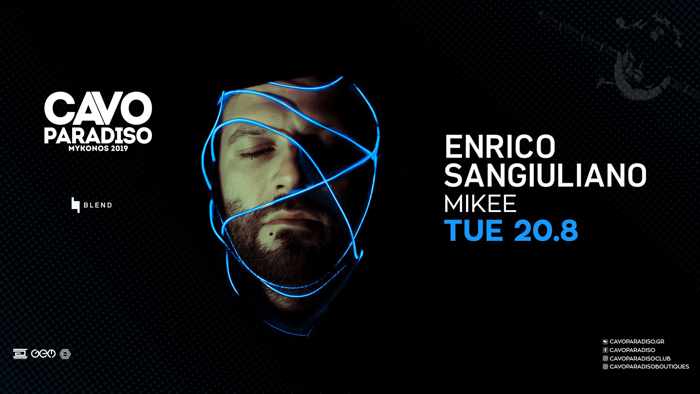 Enrico Sangiuliano will perform at Cavo Paradiso on Tuesday August 20, with Mikee Harris on the decks as supporting DJ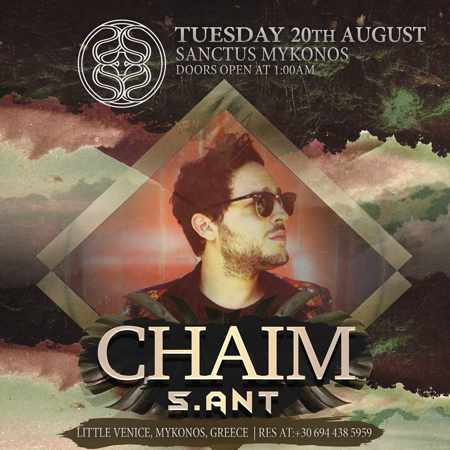 Sanctus Mykonos presents Chaim on Tuesday August 20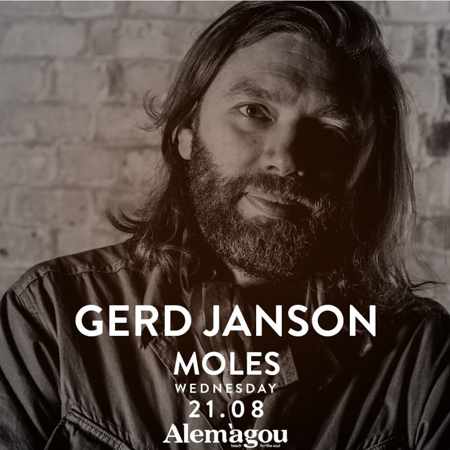 Gerd Janson and Moles are the featured DJs performing at Alemagou on Wednesday August 21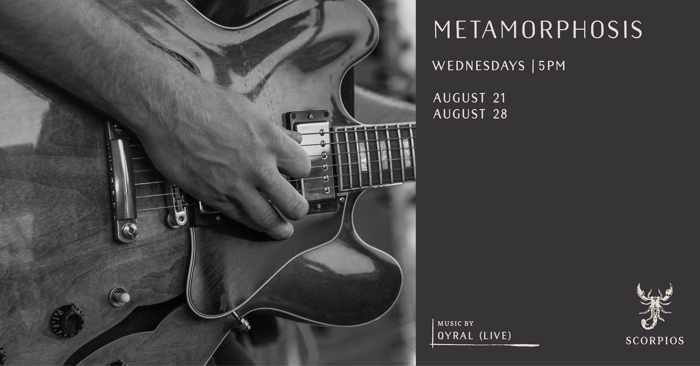 Qyral performs for the Metamorphosis event at Scorpios on Wednesday August 21
XLSIOR Mykonos, the island's internationally-renowned gay festival, will celebrate its 10th anniversary in 2019. This year's festival will take place August 21 through 28 with daytime and night events  being held each day at various beach venues and at clubs in Mykonos Town.  XLSIOR is the biggest annual party event on Mykonos, drawing tens of thousands of participants each summer, and is often referred to as "Mykonos Pride Week" as a result.

When Mexico meets Greece, you get the Arena Pool Party at the XLSIOR Festival. The party takes place Wednesday August 21 at the Zenit event venue at Paradise beach, and features Alex Acosta, David Leroy and Liza Rodriguez in the DJ lineup.

XLSIOR Festival's 2019 opening night party is Big Maharajah, taking place Wednesday August 21 at the Zenit venue at Paradise beach. DJs Kingstone, Ben Bakson and Erik Vilar will be on the decks for this event.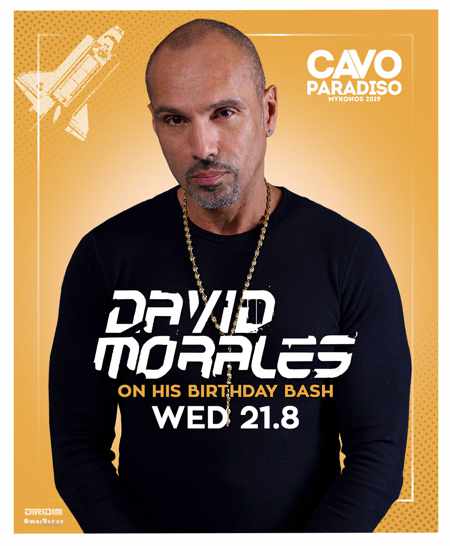 David Morales returns to Cavo Paradiso for his annual birthday bash on Wednesday August 21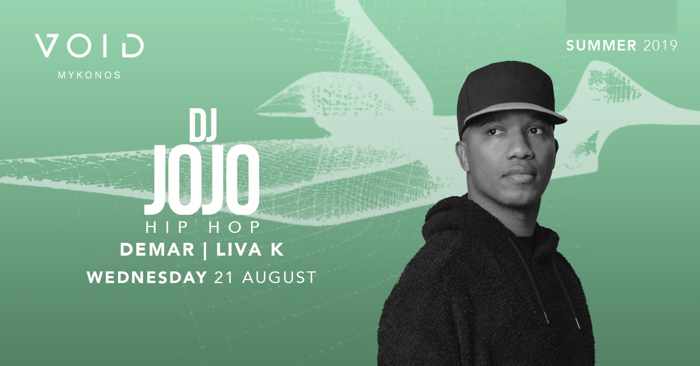 DJ Jojo from London will play hip hop at Void on Wednesday August 21
~ See August & September events on page 2 ~
What's happening: Summer is fast approaching and the Mykonos party scene has gotten well under way, with most of the island's bars and clubs now open for business. 
Parties both in Mykonos Town and at various beaches are happening daily, with many more on the way when the big tourist crowds arrive for peak season (July and August).
Page 2 of this post contains promotional flyers showing daily beach parties and regular weekly events, as well as official party announcements for August and September. 
Page 3 lists events that have taken place since March, in case you're interested in seeing what has already happened.
I update this post whenever new announcements are released, often several times per day, so check back regularly to see what's new.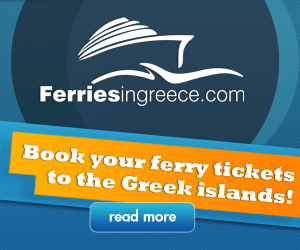 CONTINUED ON PAGE 2