Just announced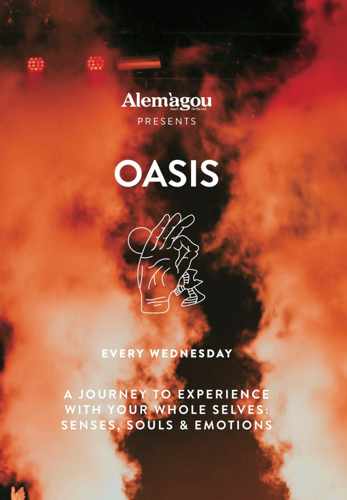 Alemagou has just released the lineups for special entertainment programs it will be hosting on Mondays, Wednesdays and Fridays this summer.  See page 2 of this post for details.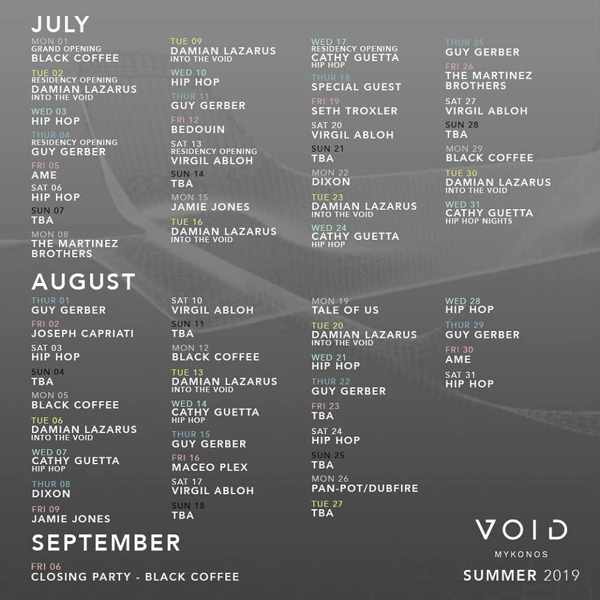 Void has just released its DJ schedule for the summer — with a few Sunday acts still to be announced
Upcoming live shows
Ace Hood performs at SantAnna on Tuesday July 2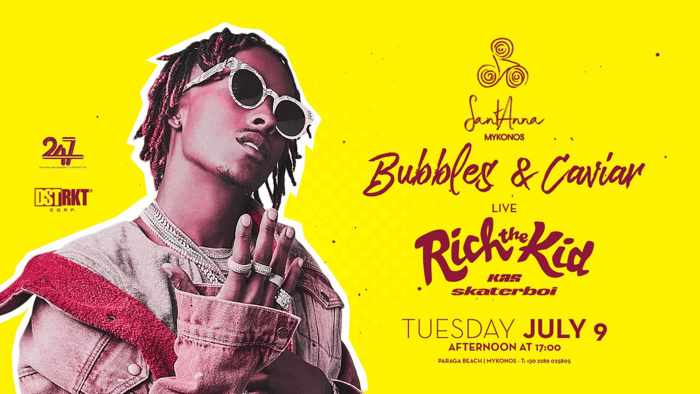 Rich the Kid appears at SantAnna on Tuesday July 9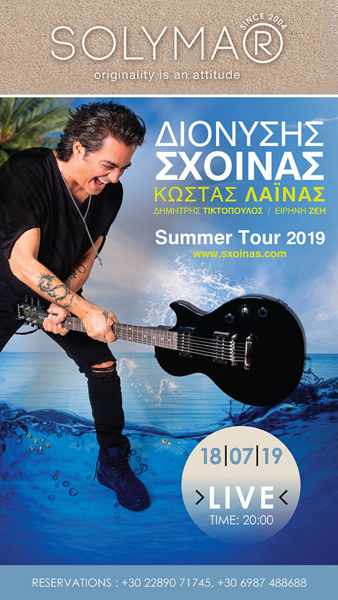 Dionysis Sxoinas and his band take their summer tour to Mykonos for a live performance at Solymar on Thursday July 18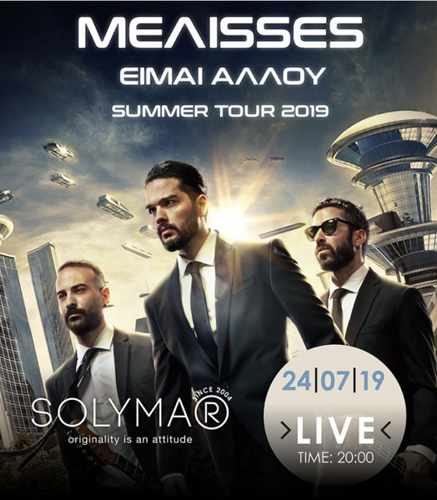 Greek pop and rock band Melisses brings their summer tour to Mykonos with a live show at Solymar on Wednesday July 24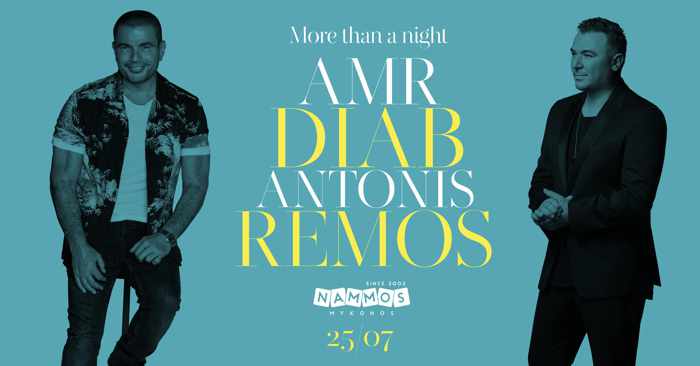 Singers Amr Diab and Antonis Remos return to Nammos for their annual summer performance on Thursday July 25
Events early this week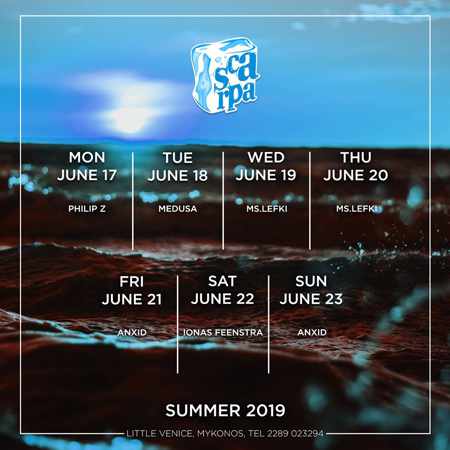 Scarpa Bar's DJ lineup for the week of June 17 to 23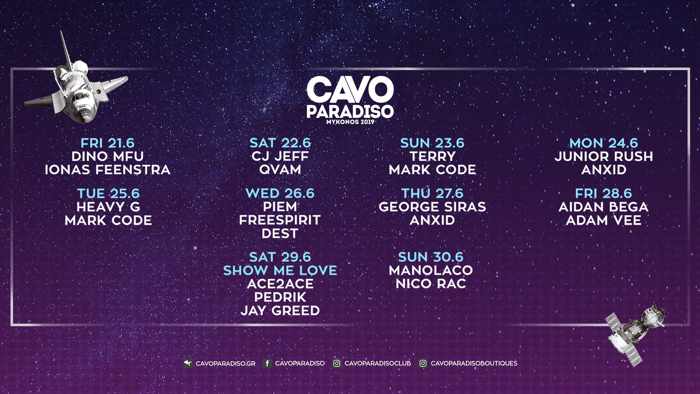 This is the schedule of DJs appearing at Cavo Paradiso from June 21 to 30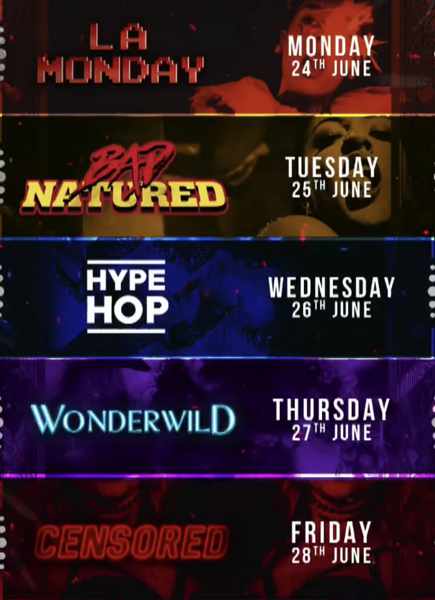 This is the schedule for theme parties at Cirque June 24 to 28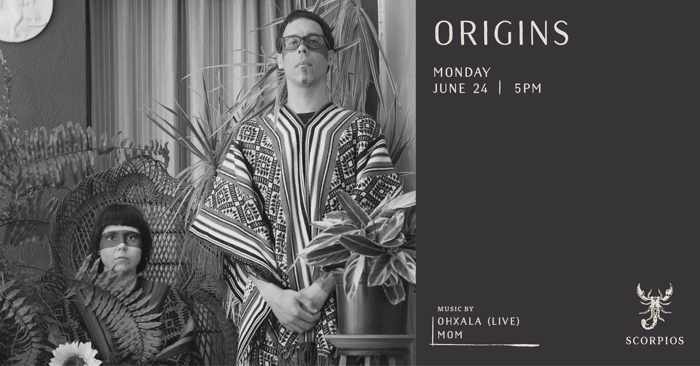 The Monday June 24 Origins event at Scorpios features a live performance by Ohxala along with Mom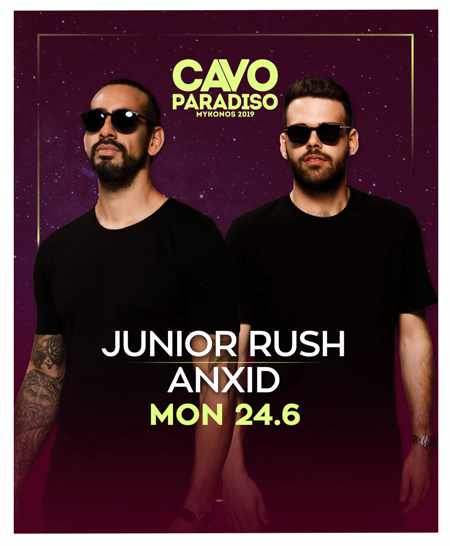 Cavo Paradiso presents DJs Junior Rush and AnXid on Monday June 24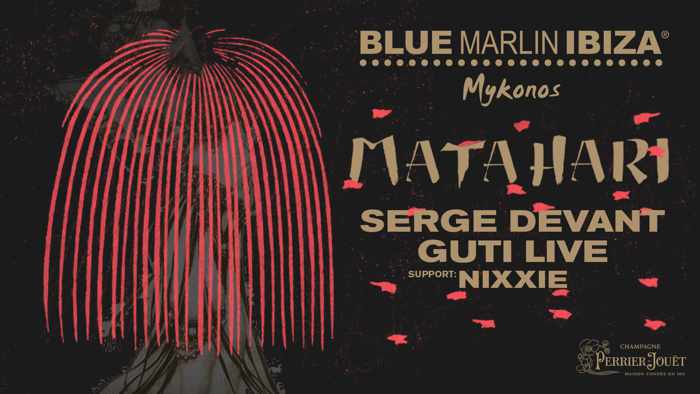 June 25 is the season opening for the Matahari event at Blue Marlin Ibiza Mykonos. The music lineup includes Serge Devant, Guti and Nixxie.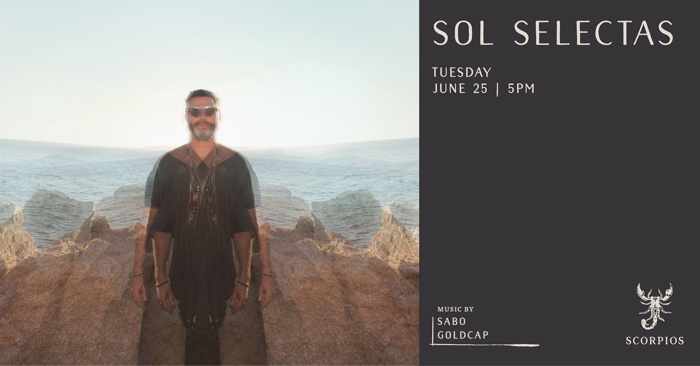 Sabo and Goldcap will host the June 25 Horizon event with Sol Selectas at Scorpios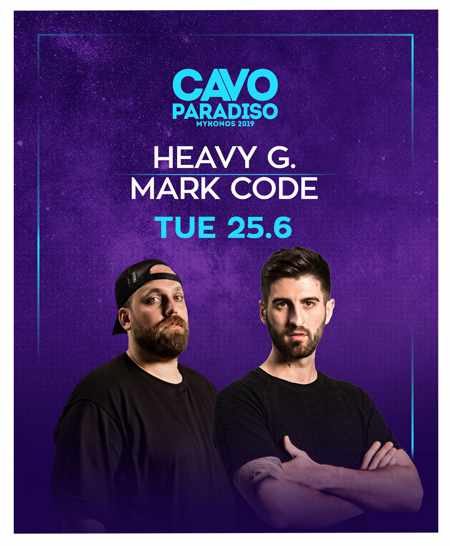 Heavy G and Mark Code are the headline DJ acts at Cavo Paradiso on Tuesday June 25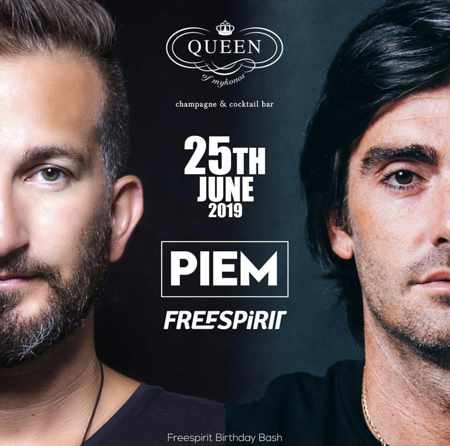 Barcelona-based DJ Piem (right) will join Freespirit on the decks at Queen of Mykonos on Tuesday June 25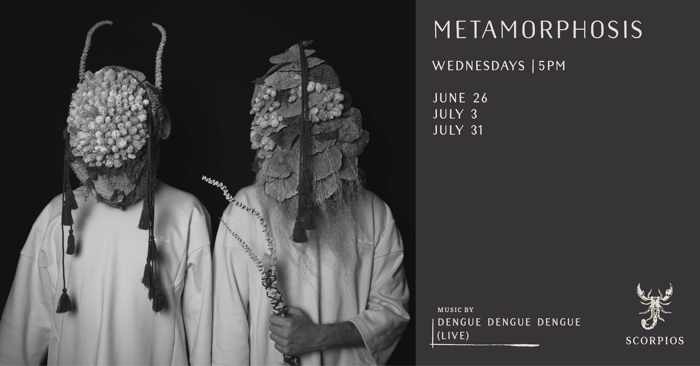 Dengue Dengue Dengue will host the Metamorphosis music ritual at Scorpios on June 26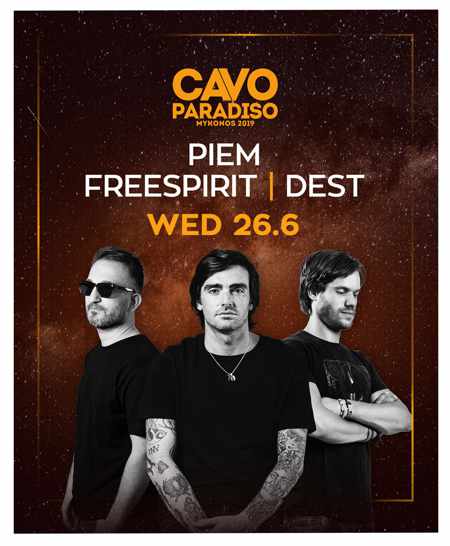 The DJ lineup at Cavo Paradiso on Wednesday June 26 includes Barcelona's Piem along with Freespirit and Dest
~ More June events on page 2 of this post ~
What's happening: Summer is fast approaching and the Mykonos party scene has gotten well under way, with most of the island's bars and clubs now open for business. 
Parties both in Mykonos Town and at various beaches are happening daily, with many more on the way when the big tourist crowds arrive for peak season (July and August).
Page 2 of this post contains promotional flyers showing daily beach parties and regular weekly events, as well as official party announcements for June, July, August and September. 
Page 3 lists events that have taken place since March, in case you're interested in seeing what has already happened.
I update this post whenever new announcements are released, often several times per day, so check back regularly to see what's new.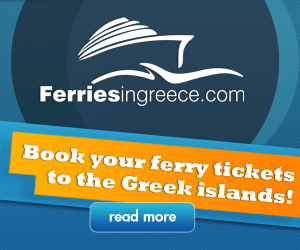 CONTINUED ON PAGE 2