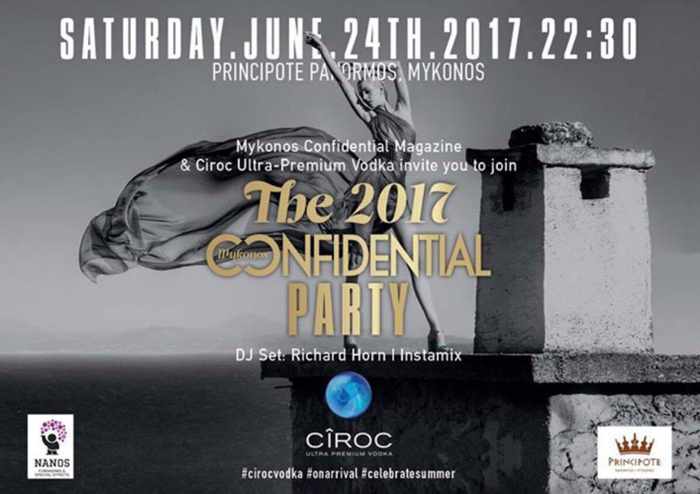 Event of the week: The 2017 Mykonos Confidential party, hosted by Mykonos Confidential Magazine and Ciroc Vodka, takes place at Principote Panormos Mykonos on Saturday June 24.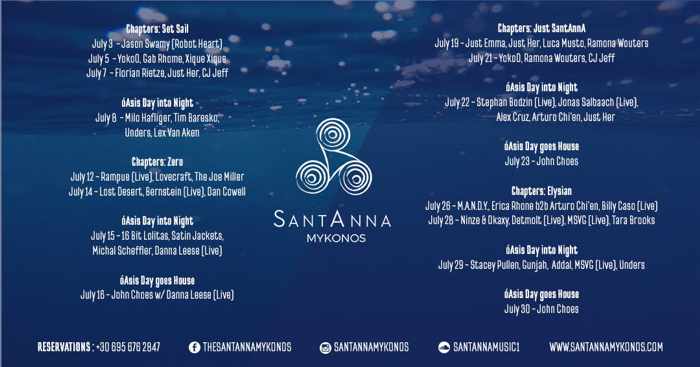 Coming soon: Starting in July,  the new SantAnna beach bar and restaurant complex at Paraga beach will be present special music events featuring "a complex mix of the most-forward thinking, exciting artists." This is the schedule for acts that will be appearing at the club during July.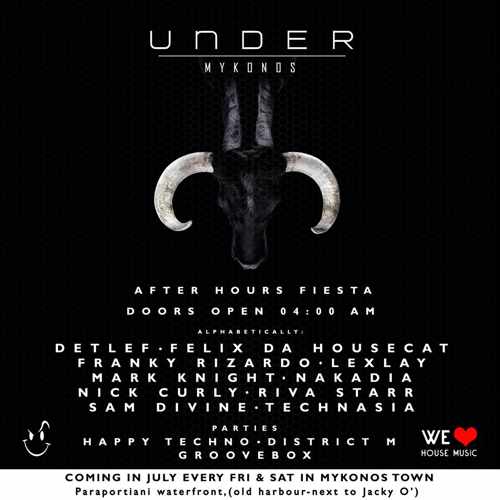 Also coming soon:  The new Under Mykonos after-hours club, located on the Mykonos seafront next door to JackieO' Bar. Parties will take place on Fridays and Saturdays, starting at 4 a.m., and feature DJ acts scheduled to appear at the club are listed on the promotional image above.
~ updated on Friday June 23 ~
Click here to see regular weekly events and summer DJ lineups for the major clubs
Click here to see a list of events taking place during February, March and April
Click here to see parties and bar openings during May
Click here to see events that have been announced for June
Click here for a list of parties scheduled for July
Click here to see August events
Click here to see events taking place this summer on other Cyclades islands near Mykonos, including Ios, Naxos and Santorini
For tickets and VIP table reservations, contact the bars and clubs directly.
Please click on the link below to continue reading on page 2 of this post
CONTINUED ON PAGE 2