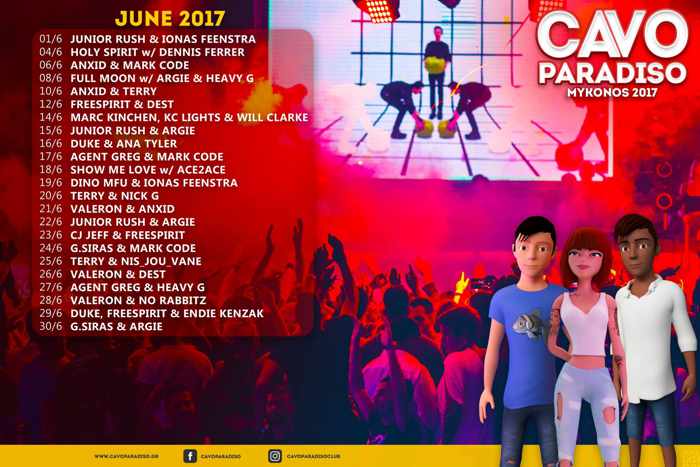 Here is the June DJ lineup for Cavo Paradiso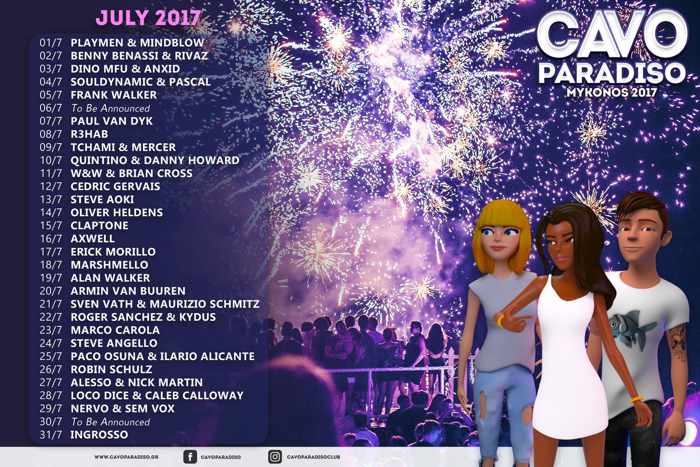 This is the lineup of international DJs that will be appearing at Cavo Paradiso in July
And this is Cavo Paradiso's DJ roster for August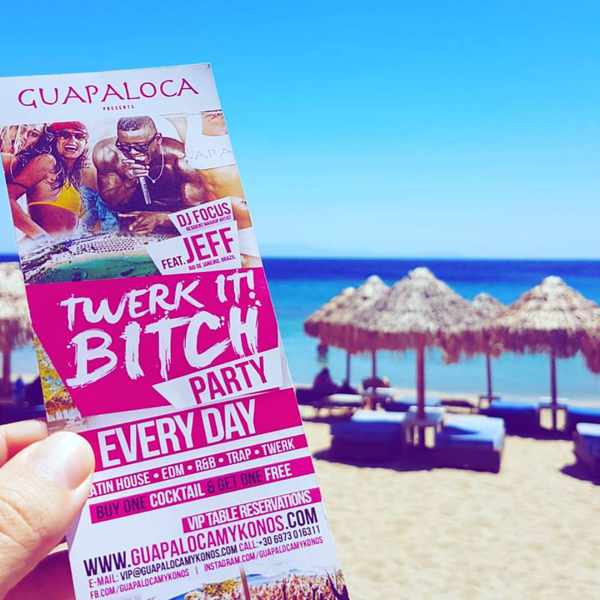 Guapaloca Bar's Twerk It Bitch parties are happening  now. The parties start every day at 4 p.m.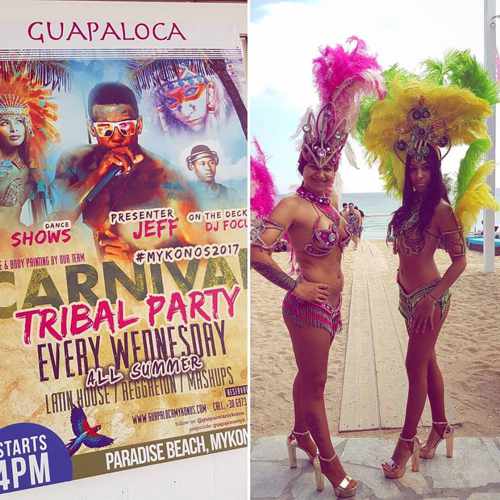 On Wednesday afternoons, Guapaloca heats up Paradise beach with its Carnival Tribal Party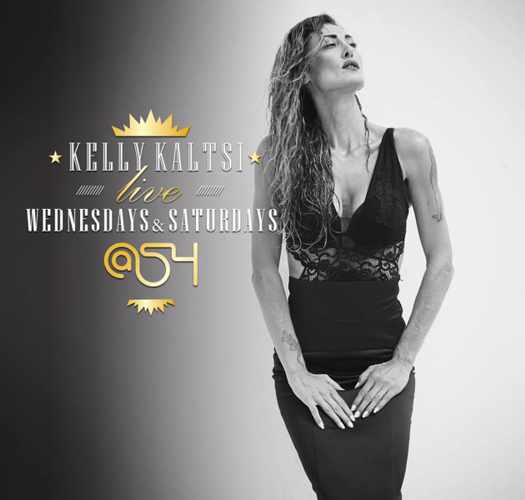 @54 Club presents live performances by singer Kelly Kaltsi every Wednesday and Saturday.  Kelly will take the stage at midnight to sing pop and jazz tunes.
If you want to dine and party Greek style, Blue Myth restaurant at Platis Gialos beach is the place to go on Wednesday and Sunday evenings
~ updated on Sunday May 28 ~
Click here to see a list of events taking place during February, March and April
Click here to see parties and bar openings during May
Click here to see events that have been announced for June
Click here for a list of parties scheduled for July
Excitement building: It's still winter but people have been messaging me for more than two months to ask for information about party schedules and special events taking place on Mykonos this summer.  I wish I could tell you specific dates that top DJs will be appearing on the island, but the simple truth is that it's just too early — the island's biggest and most popular clubs typically don't announce their full summer party rosters and DJ lineups until late May or mid-June.
So far, only one venue — Scarpa Bar at the Little Venice seafront — has offered a hint of what's in store for this  summer.  Scarpa this week announced that Dino MFU will be notching his 10th anniversary of summer residency at the club, so a series of special parties will be held over the course of the summer to mark the occasion.  Scarpa also announced that Ms. Lefki and Ionas Feenstra will be Scarpa's other resident DJs, while the club has been upgraded with new sound and light systems. Dino will be on the decks for the bar's official opening parties on Friday April 7 and Saturday April 8.
Another popular party spot in Mykonos Town, Room 101, also will be opening on Friday April 7, while  Nammos, the iconic restaurant and beach bar venue at Psarou beach,  will open on April 8.  Buddha-Bar Beach, at the Santa Marina resort at Ornos, starts its season on Monday May 15.
Speaking of Nammos, it will be hosting DJ Vassili TsiliChristos and his hugely popular Made in Mykonos party again this summer. Mark your calendar for Saturday July 29 if you're planning to attend. 
I can also give you the dates for the XLSIOR Festival, the biggest annual party and music event on Mykonos. One of the world's premier gay festivals, it will feature daytime and night parties at various beaches, bars and clubs around the island from August 23 to 30, and is expecting as many as 30,000 participants from around the globe. Full party schedules and DJ lineups for XLSIOR won't be released until early August, though, so there's nothing more I can tell you at this time about specific party themes or which DJs will be on the decks for each event.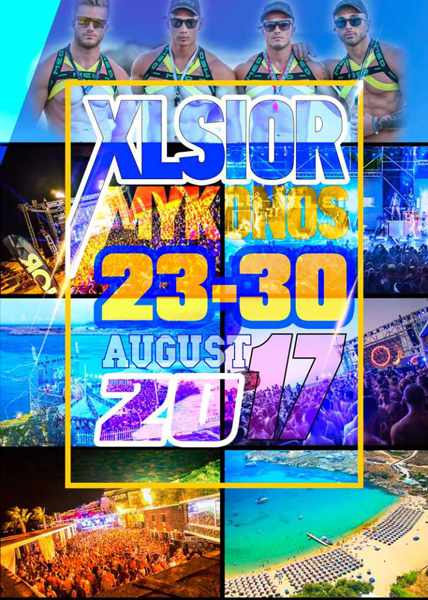 XLSIOR Festival is the biggest annual party on Mykonos, and is expected to draw up to 30,000 participants from August 23 to 30
When are the best parties? For those of you who haven't been to Mykonos before but are planning to visit this year, keep in mind that peak travel season — as well as peak party season — is during July and August, with August being the wildest and most crowded month on the island. If you like things crazy-busy, and want to catch appearances by the world's top DJs, August is absolutely the best time to go. If you can't make it that month, July is almost as good — there's nearly as many events taking place, and plenty of leading international DJs will be headlining at the clubs then as well. 
Since Mykonos is primarily a summer destination, the party scene can seem low-key or sometimes even subdued during months other than July and August. That's because the big holiday crowds haven't yet hit the island, so the partying doesn't get as fierce and frenzied in May, June or September as it does during of peak season.  
The most popular place to chill, dine, drink and party on Mykonos last year was Scorpios, and its Sneaky Sundays event featuring Sneaky Sound System was the hottest weekly party on the island
Paradise Club is perennially one of the most popular party spots on the island. It's at Paradise beach — for years the top party beach on Mykonos.
Please click on the link below to continue reading on page 2 of this post
CONTINUED ON PAGE 2