Events during May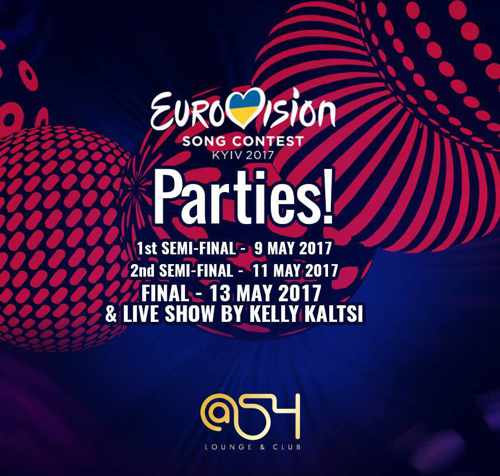 Eurovision Song Contest fans can catch the semi finals and finals at @54 club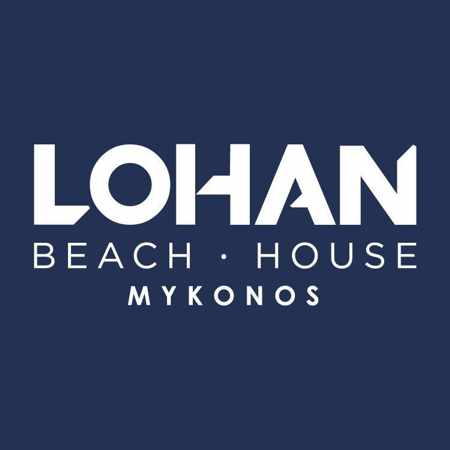 Platis Gialos might get a new beach club sometime this spring. In late April, the logo shown above for Lohan Beach House appeared on the Facebook page for what used to be the Monarch beach club at Platis Gialos, with a note that said "Coming in May."  The image and Facebook page mysteriously disappeared less than 10 days later. If Lohan Beach House does open for this season, it would be the second Lohan venue in Greece — last fall Hollywood actress Lindsay Lohan partnered with Greek entrepreneur Dennis Papageorgiou to open the Lohan nightclub in Athens.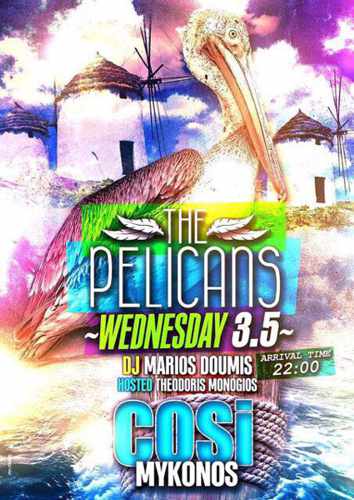 The Pelicans will be making another live appearance at Cosi bar on Wednesday May 3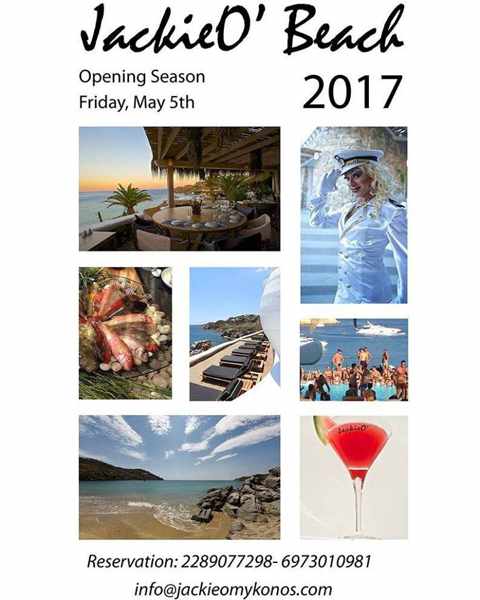 JackieO' Beach Club at Super Paradise launches its new season on Friday May 5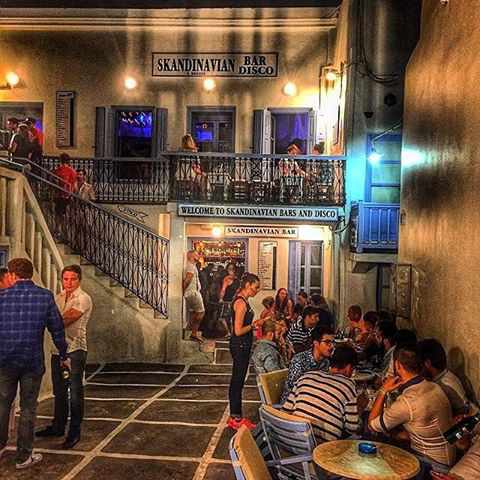 Skandinavian Bar starts its new season on Friday May 5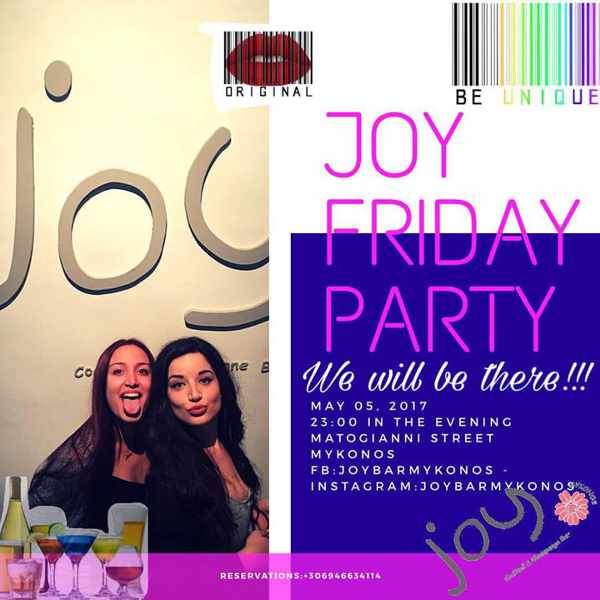 Joy Bar is throwing another Friday Party on May 5

 Kalua bar celebrates a new season starting Wednesday May 10

May 10 marks the start of Solymar's 2017 season
DJ Kloi (Claudia Pasqualini) will be on the decks for the Going Deep party at Room 101 on Wednesday May 10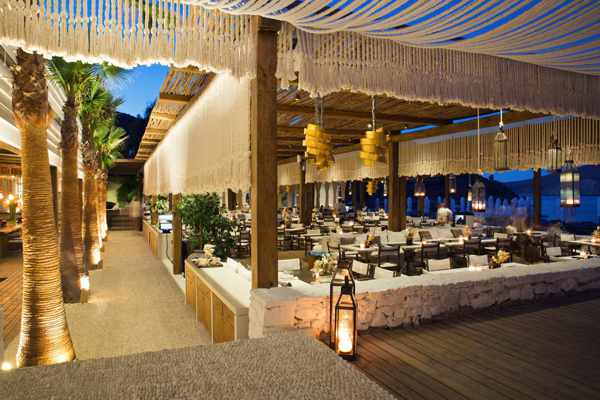 The Principote Panormos Mykonos restaurant and bar complex at Panormos beach  re-opens on May 11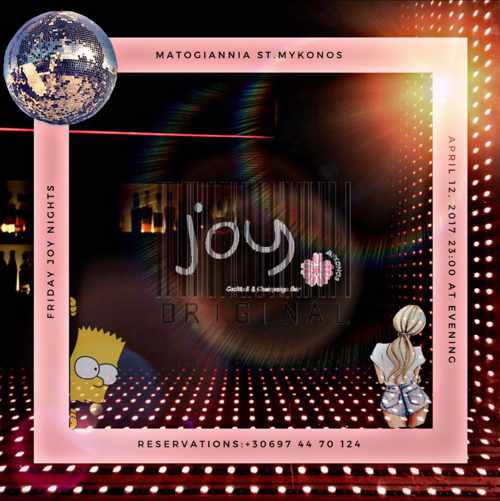 Joy Bar is hosting another special Friday night party on May 12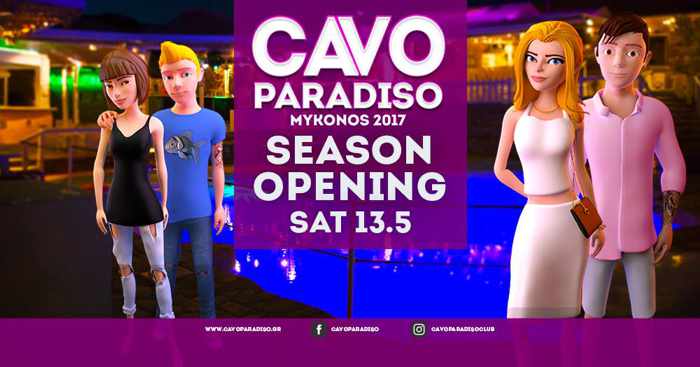 Cavo Paradiso's 2017 season opening party starts at 11:30 p.m. on Saturday May 13 and features music by DJs Argie, Terry and AnXid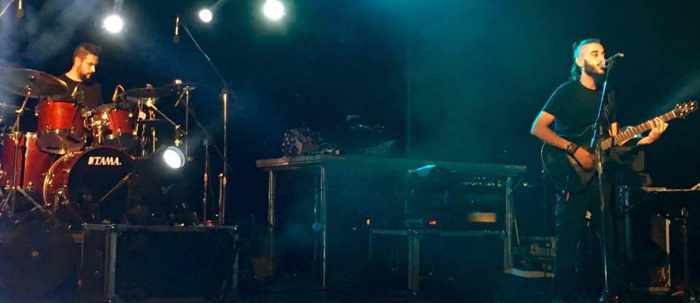 The V Bros are back at Notorious Bar on Saturday May 13

Buddha-Bar Beach, located in the swank five-star Santa Marina resort at Ornos, will be back for its third season on May 15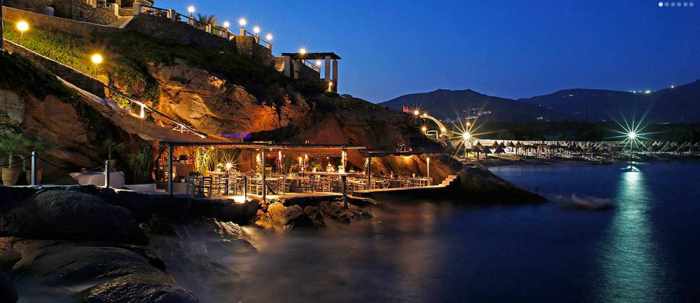 Spilia Seaside Restaurant-Bar at Agia Anna beach (Kalafatis) opens on May 17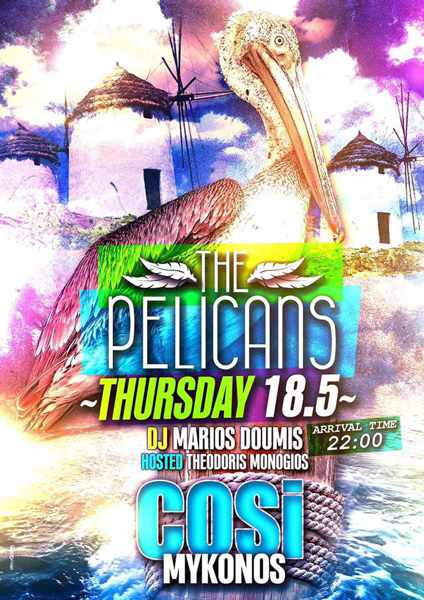 The Pelicans are back at Cosi Bar on Thursday May 18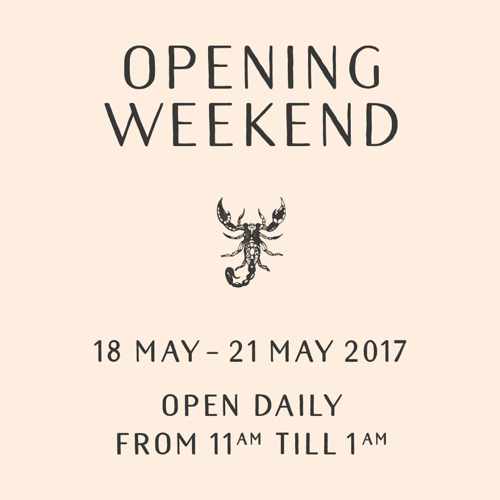 May 18 to 21 is opening weekend at Scorpios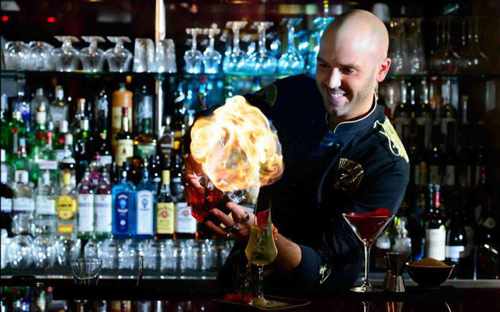 Buddha-Bar Beach is presenting a Mixology Weekend with Matthias Giroud from May 19 to 22.  The event promises "some mind blowing world class mixology and free flowing cocktail bar flair action." Giroud is Buddha-Bar's Worldwide Chief Mixologist, and he will be brining "ideas and flavors from his journey at the most famous destinations; from Monaco to New York and from Mexico to Sao Paolo."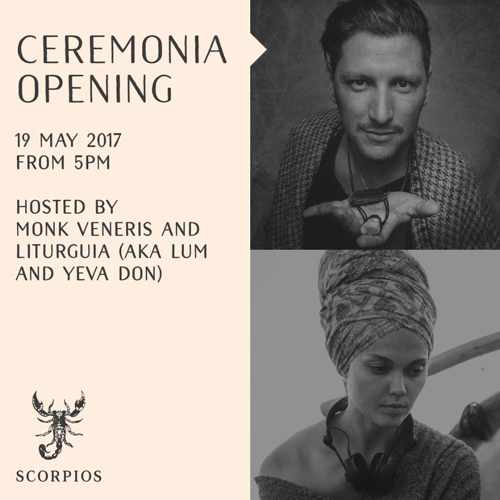 May 19 marks the season premiere of the weekly Ceremonia events at Scorpios, which will be held every Friday starting at 5 p.m.  The opening features Lum and Yeva Don, "whose mystical amalgam of electronic and world music will transport you to the stars."  Scorpios promises that these sunset events will "glide you into the weekend with down-tempo relaxation and a spiritual sense of togetherness."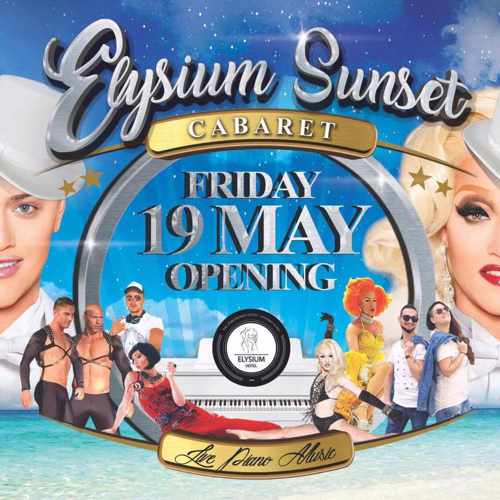 The nightly Sunset Cabaret shows resume on Friday May 19 at the Elysium Hotel
 DJs G. Siras and Mark Code will be on the decks for Cavo Paradiso's second event of the season, on Saturday May 20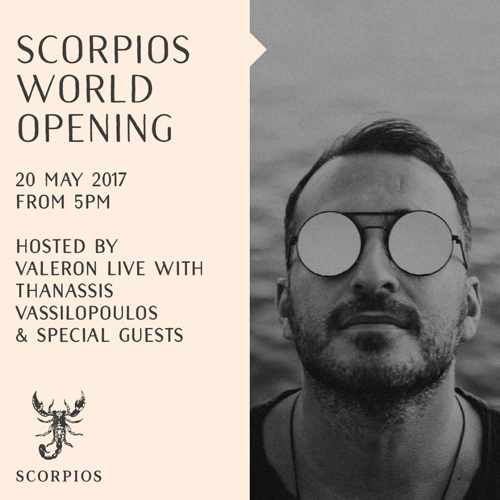 Scorpios launches its weekly World event on May 20. To be held every Saturday, this "sunset ritual" will sample "sounds and traditional instrumental styles from Greece, the global south, and beyond."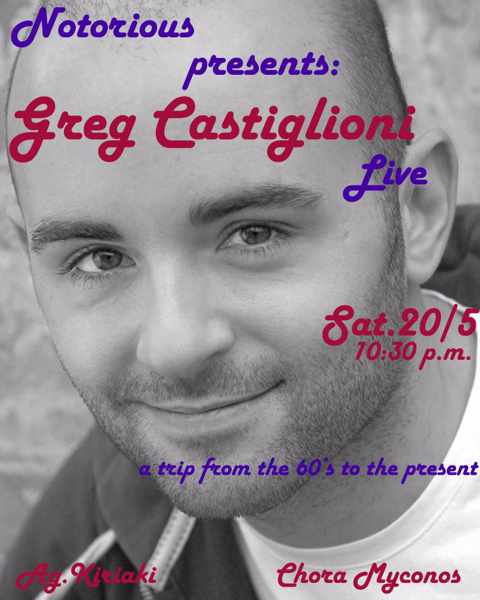 Singer Greg Castiglioni, who has appeared in The Phantom of the Opera, Cats, Les Miserables and Evita, among many productions, will be performing live at Notorious Bar on Saturday May 20. He will be singing a variety of easy listening tunes from the 1960s to present day.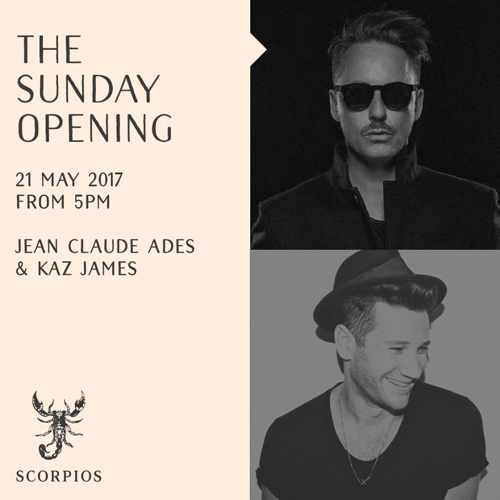 Jean Claude Ades and Kaz James are featured DJ acts for the opening festivities at Scorpios on Sunday May 21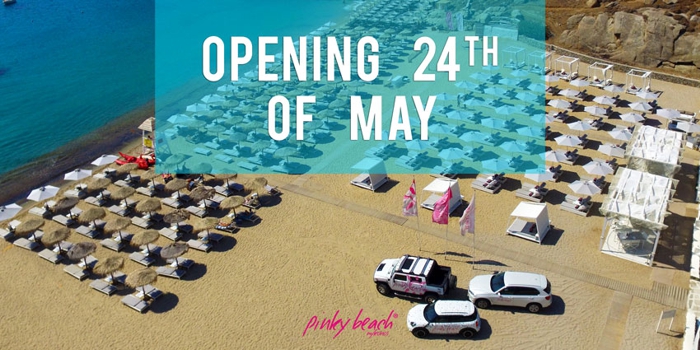 Pinky Beach at Super Paradise opens on Wednesday May 24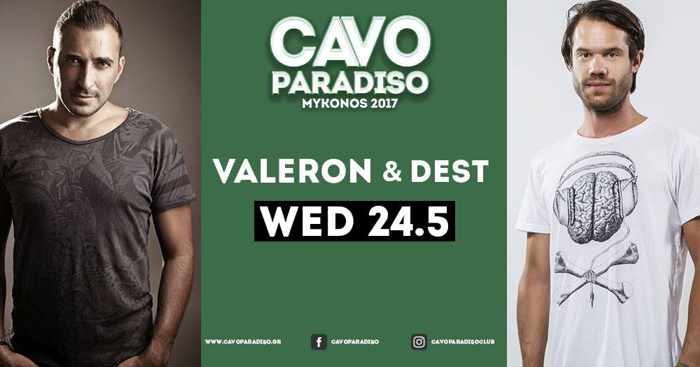 Valeron and Dest are featured DJ acts at Cavo Paradiso on Wednesday May 24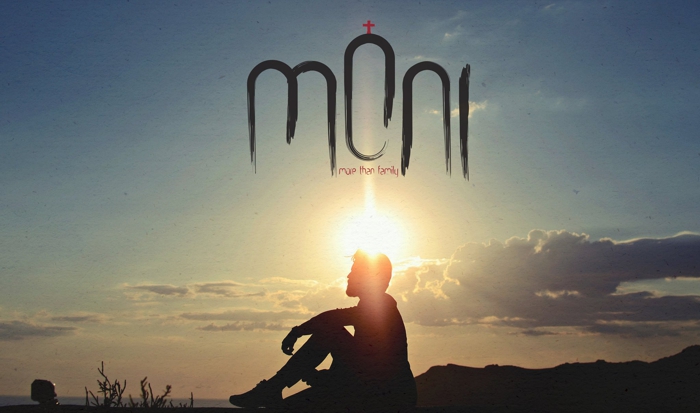 Moni club re-opens on May 26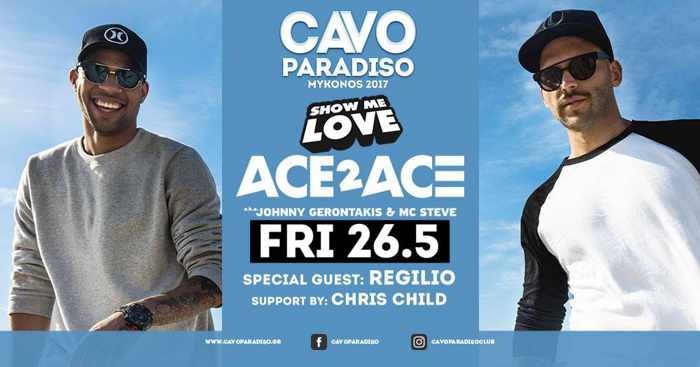 Cavo Paradiso presents the "Show me Love" party featuring Ace2Ace, Regilio and Chris Child on Friday May 26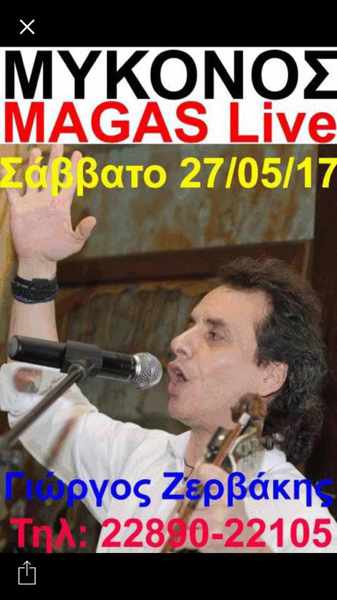 Giorgos Zervakis will be performing live at Magas Cafe on Saturday May 27
The Athens bar Every Monday Like Sunday will be offering a special  "What happens in Mykonos … stays in Mykonos!" party weekend travel package for university students in Greece.  Course exams start in June, so in late May every spring thousands of students head to Mykonos and other Greek Islands to burn off pre-exam jitters and stress during a long weekend of parties and entertainment. This year's event takes place from  Friday May 26 to Monday May 29. Students will be out in force at Super Paradise beach and at bars and clubs across the island.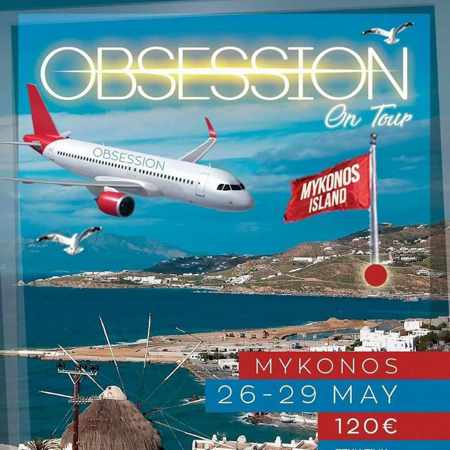 Obsession Party also is offering special Mykonos travel packages for the May 26 to 29 pre-exam party weekend for Greek students.  

Comeback Parties is presenting Black Roses goes to Mykonos, another special package deal for university students attending the  getaway weekend May 26 to 29. 
They're calling it "the party of the year," and the event is a celebration of the 6th anniversary of Mykonos LIVE TV.  The party is being held at the brand-new DK Oyster restaurant and beach bar at Platis Gialos on May 27 and will feature a fashion show plus music by DJs Dim Zach and Danny Jeff.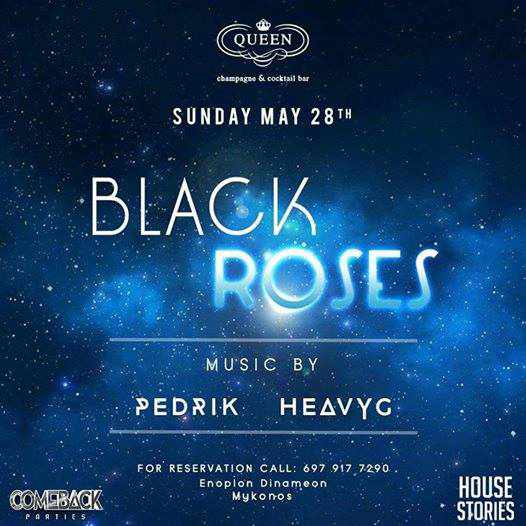 Queen of Mykonos champagne and cocktail bar is hosting Black Roses, a special party event featuring music by DJs Pedrik and Heavy G on Sunday May 28.  Sponsored by Comeback Parties, Black Roses is one of the signature events being held on Mykonos during the annual Greek university students' pre-exam getaway weekend, which takes place this year from May 26 to 29.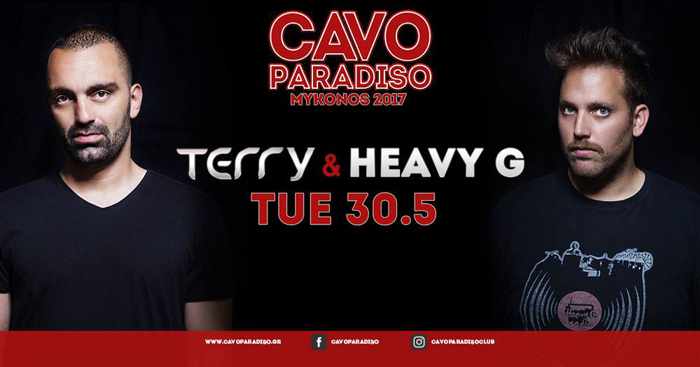 Terry and Heavy G are on the decks for the Tuesday May 30 party at Cavo Paradiso
Click on the link below to see events taking place during June:
CONTINUED ON PAGE 5