Events during May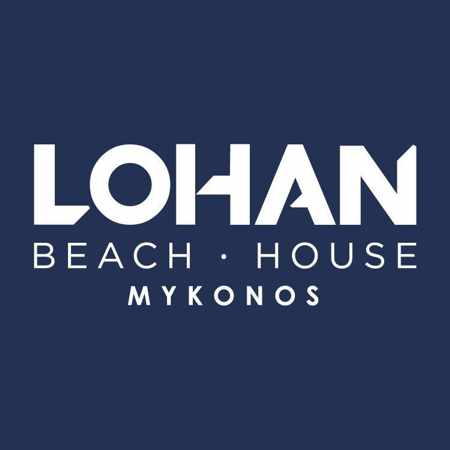 Coming sometime in May (the official opening date has not yet been announced) is the brand-new Lohan Beach House. Details are few and far between, but word is that it's moving into the space that was occupied last year by Monarch beach club at Platis Gialos.  It would be the second Lohan venue in Greece — last fall Hollywood actress Lindsay Lohan partnered with entrepreneur Dennis Papageorgiou to open the Lohan nightclub in Athens.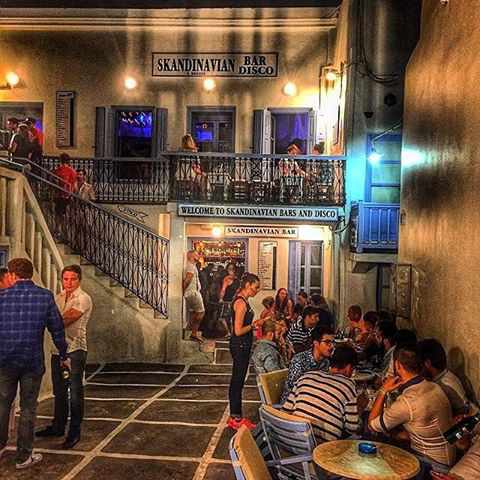 It hasn't announced a precise opening date yet, but Skandinavian Bar expects to be open in time for the first weekend of May

 Kalua bar celebrates a new season starting Wednesday May 10

May 10 marks the start of Solymar's 2017 season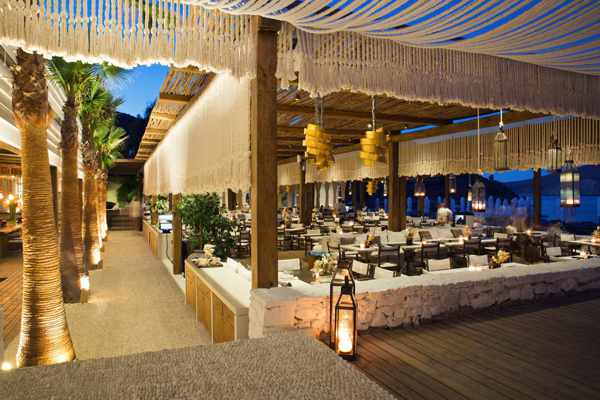 The Principote Panormos Mykonos restaurant and bar complex at Panormos beach  re-opens on May 11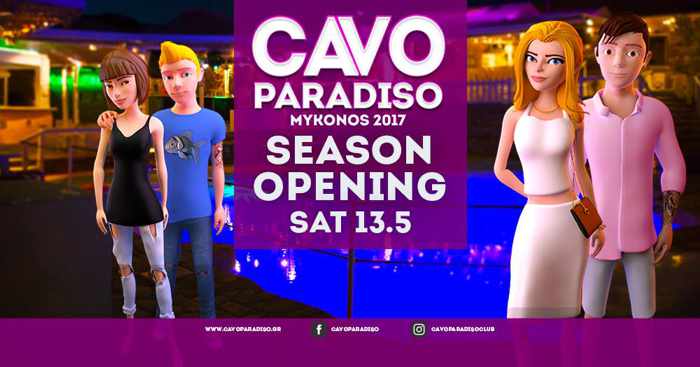 Cavo Paradiso's 2017 season opening party starts at 11:30 p.m. on Saturday May 13 and features music by DJs Argie, Terry and AnXid

Buddha-Bar Beach, located in the swank five-star Santa Marina resort at Ornos, will be back for its third season on May 15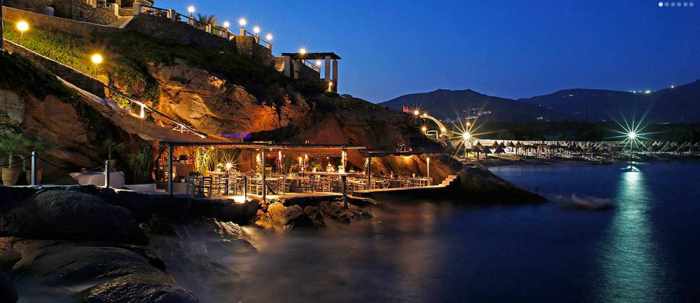 Spilia Seaside Restaurant-Bar at Agia Anna beach (Kalafatis) opens on May 17

 Scorpios is back for its third season starting on May 18
 DJs G. Siras and Mark Code will be on the decks for Cavo Paradiso's second event of the season, on Saturday May 20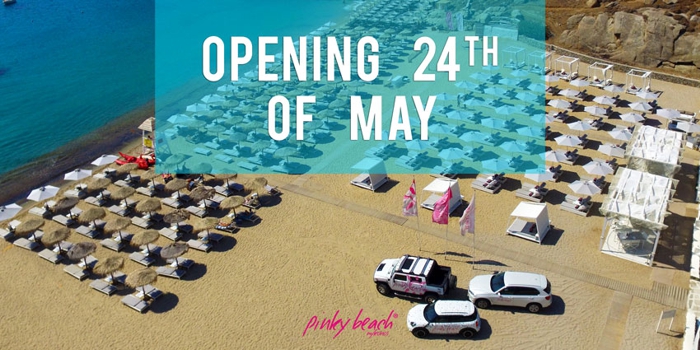 Pinky Beach at Super Paradise opens on Wednesday May 24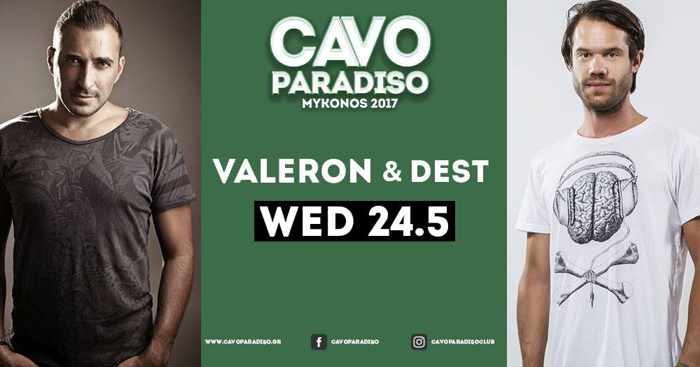 Valeron and Dest are featured DJ acts at Cavo Paradiso on Wednesday May 24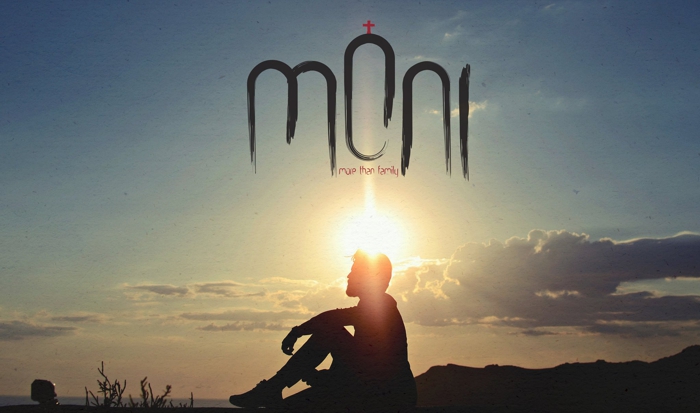 Moni club re-opens on May 26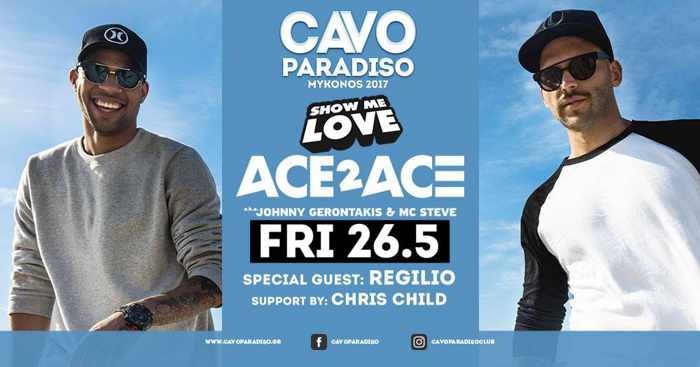 Cavo Paradiso presents the "Show me Love" party featuring Ace2Ace, Regilio and Chris Child on Friday May 26
The Athens bar Every Monday Like Sunday will be offering a special  "What happens in Mykonos … stays in Mykonos!" party weekend travel package for university students in Greece.  Course exams start in June, so in late May every spring thousands of students head to Mykonos and other Greek Islands to burn off pre-exam jitters and stress during a long weekend of parties and entertainment. This year's event takes place from  Friday May 26 to Monday May 29. Students will be out in force at Super Paradise beach and at bars and clubs across the island.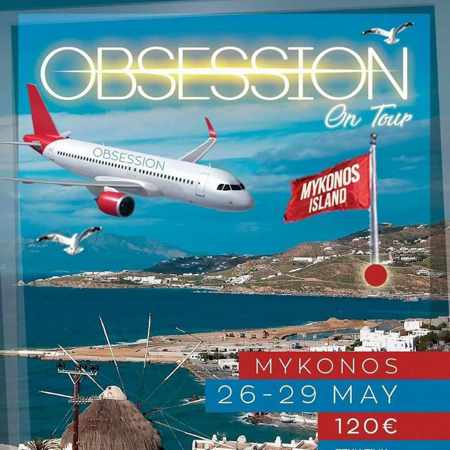 Obsession Party also is offering special Mykonos travel packages for the May 26 to 29 pre-exam party weekend for Greek students.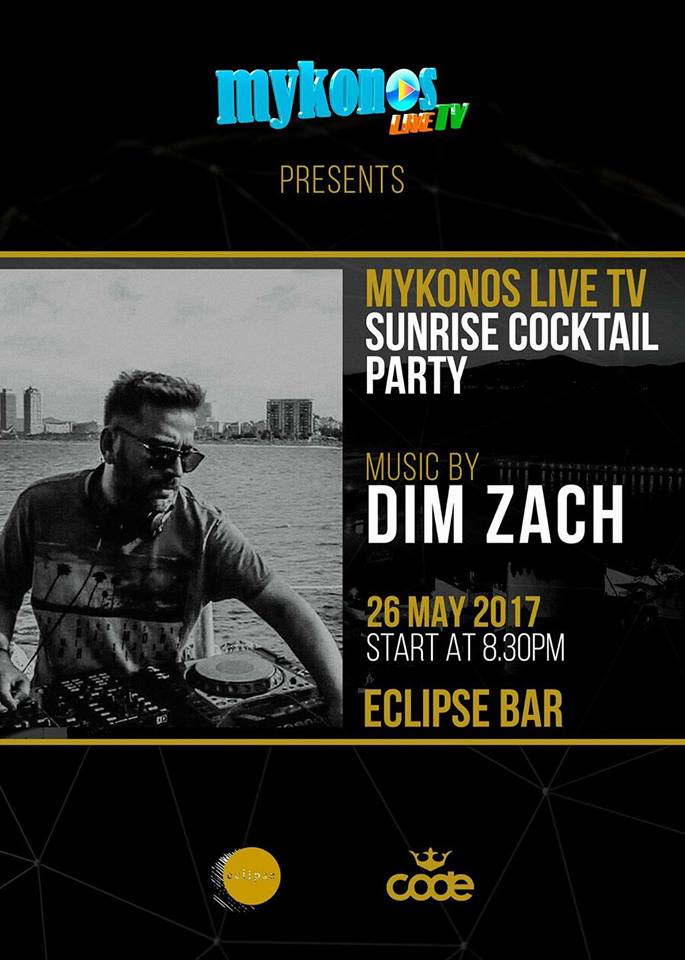 DJ Dim Zach will be spinning for the Sunrise Cocktail Party that Mykonos Live TV is hosting on May 26 at Eclipse Bar at Platis Gialos beach.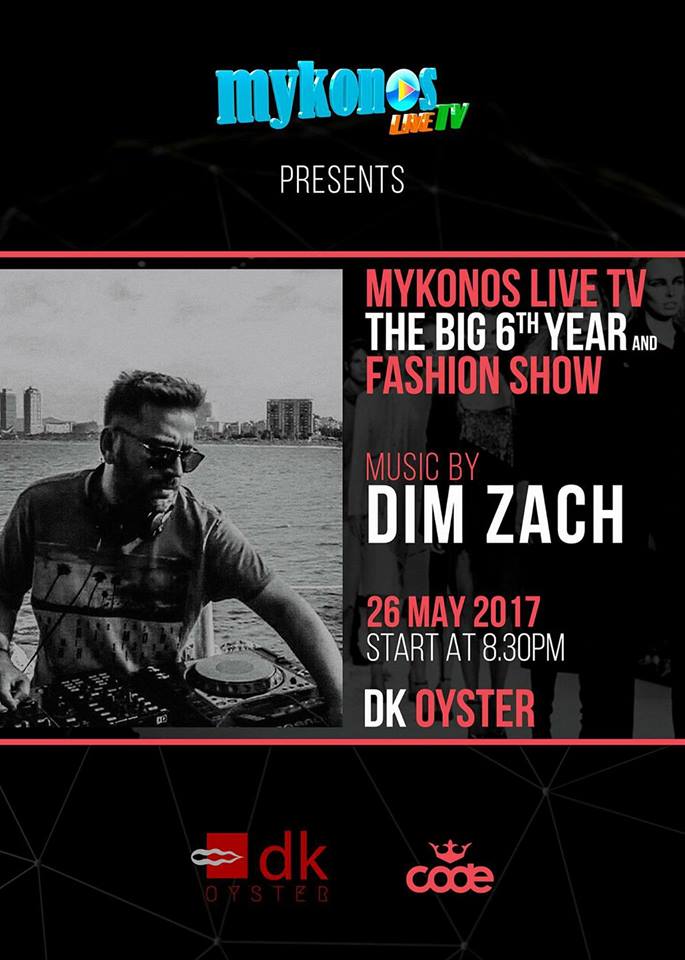 Mykonos Live TV is celebrating its bierthday with a special 6th year anniversary party and fashion show on May 26 at DK Oyster bar and restaurant at Platis Gialos

They're calling it "the party of the year," and the event is a celebration of the 6th anniversary of Mykonos LIVE TV.  The party is being held at the brand-new DK Oyster restaurant and beach bar at Platis Gialos on May 27.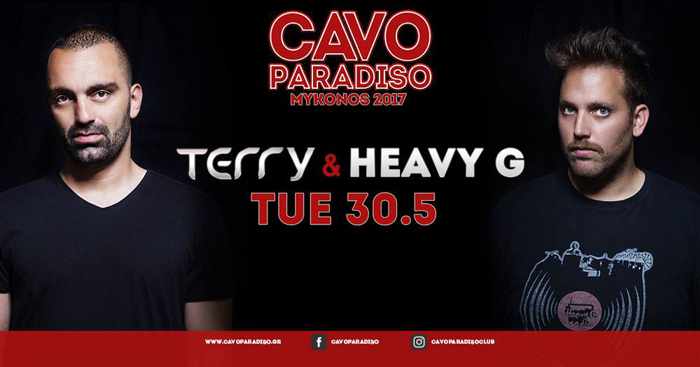 Terry and Heavy G are on the decks for the Tuesday May 30 party at Cavo Paradiso
Click on the link below to see events taking place during June:
CONTINUED ON PAGE 5