Looking for party listings for 2019? Click here!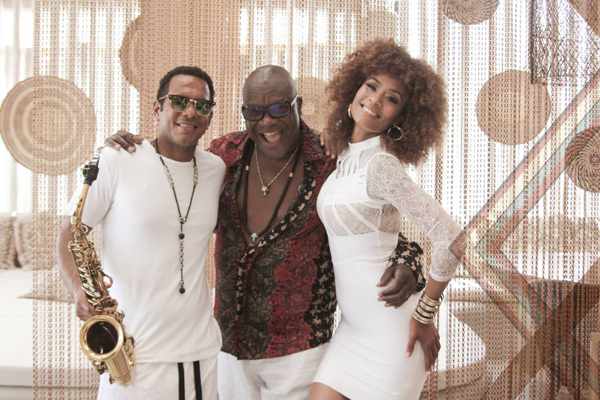 Singer Shaya Hansen,  saxophonist Tiago Astori and DJ Mr Mike entertain daily at Kalua, along with DJs Nick Aggelidis and Freespirit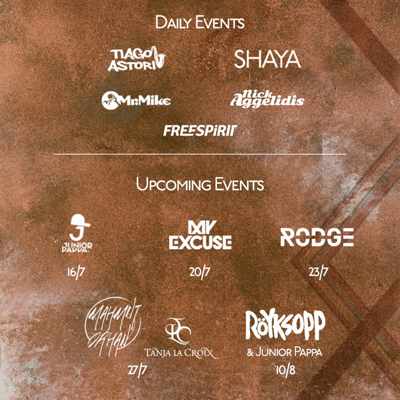 Junior Pappa, My Excuse, Rodge, Mahmut Orhan and Tanja LaCroix are among the special guest acts who will be appearing at Kalua in July. 
Alemagou will be holding 9 special events during July 2018. Artists and their appearance dates are shown on the promotional poster above.

The F*** Me I'm Famous! pool parties  — the French Cathy and David Guetta brand of "sexy and provocative parties with luxurious production in world class venues with a fantastically glamorous crowd" — are coming to SantAnna every Saturday evening during July.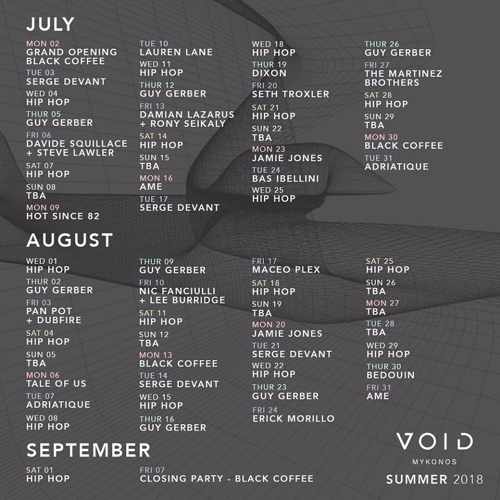 Void has special DJ entertainment each night during July, with some artists still to be announced for the club's event lineup this month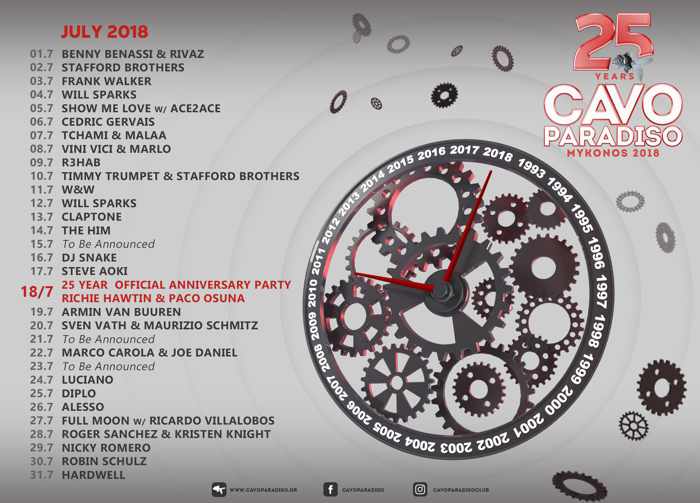 This is the international DJ schedule for July at Cavo Paradiso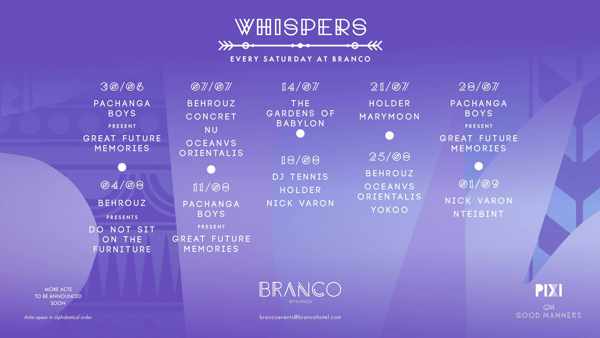 Whispers is a new "seaside sunset concept" event being held every Saturday at Branco throughout July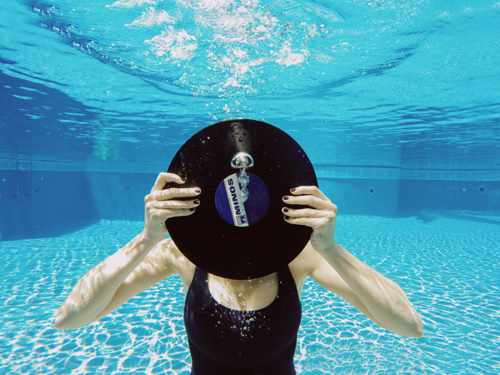 Starting Wednesday July 4, Belvedere Hotel will pay homage "to vinyl records inspired by the sounds of Mykonos and the nostalgic era" with a poolside sunset party every Monday, Wednesday, Friday and Saturday evening until August 25. The Poolside Nights will feature "a curated selection of rare soul, funk, jazz, and R&B rooted disco" played by DJs Lou Hayter, Fiona Jane and Izy.
~ updated on Tuesday July 31 2018 ~
Below is a listing of promotional flyers for parties scheduled to take place on Mykonos during July 2018.
Events will be added to this page when they are announced, so check back for updates. Be sure to refresh your browser so you will see newly-added updates; often events are added to this page several times per day.
Bear in mind that many parties may not be announced until only a day or two before they take place. Some parties are advertised only locally on Mykonos, so when you are on the island, keep on the lookout for posters and club promotional staff who visit popular beaches and Mykonos Town to provide information about special events.
For more information about specific events, pricing and admission policies, or to make table reservations or to purchase advance tickets, contact the bars and clubs directly.
To see a list of regularly scheduled events that take place either every day or once weekly, click here.
To see a listing of Mykonos parties and events for May and June 2018, click here.
For a list of events taking place in August and September 2018, click here.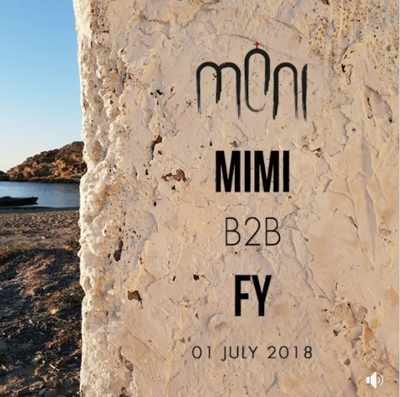 Mimi, B2B and FY will appear at Moni on Sunday July 1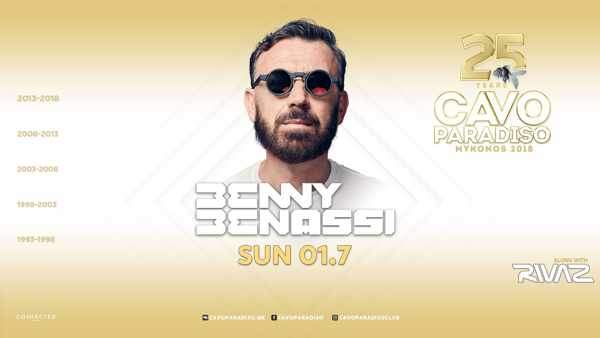 Benny Benassi plays Cavo Paradiso on Sunday July 1, with support by Rivaz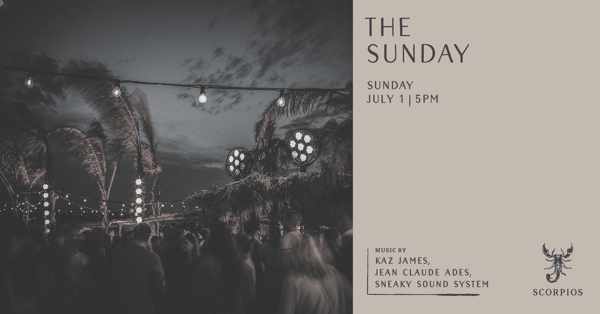 The program for The Sunday July 1 sunset program at Scorpios features music by Kaz James, Nic Fanciulli, Jean Claude Ades and Sneaky Sound System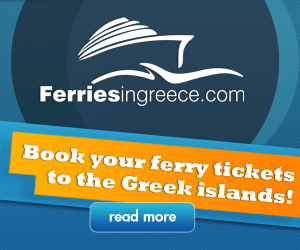 SEE PAGE 2 FOR EVENTS TAKING PLACE FROM JULY 2 TO 7
CONTINUED ON PAGE 2