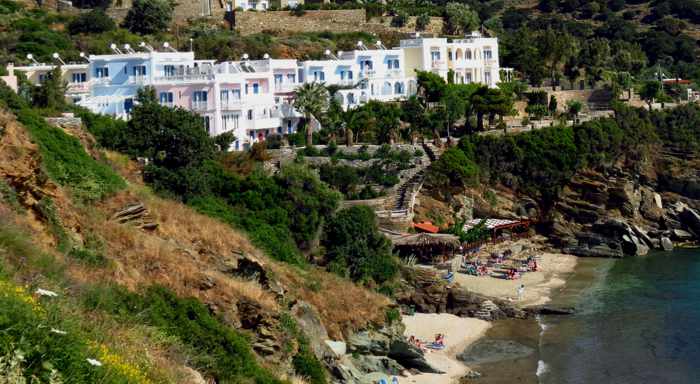 Thanks to the clifftop location of Aneroussa Beach Hotel …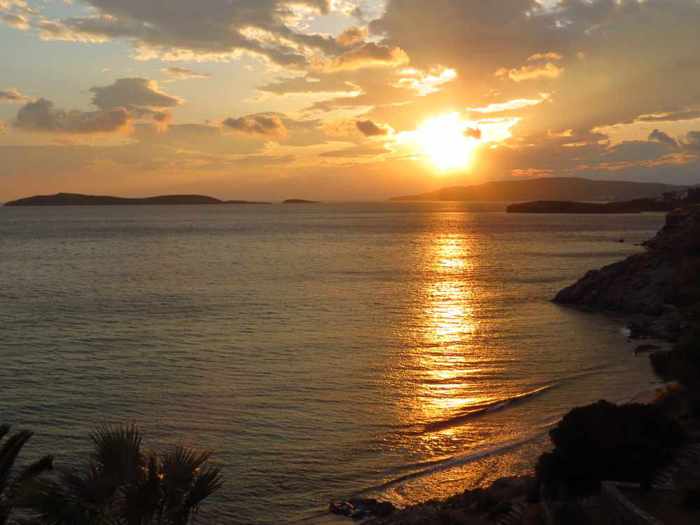 … we enjoyed exceptional beach, sea and sunset views …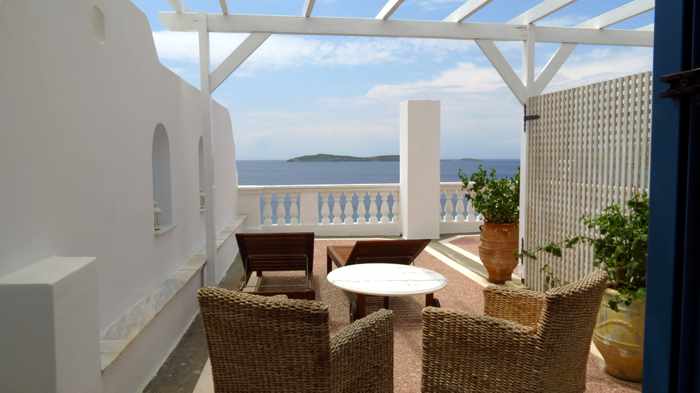 … from our room and its very comfortable veranda
Didn't want to leave: After three nights at Andros Town, we moved across the island to spend the next stage of our spring holiday at a hotel near Batsi, a popular beach resort area on the northwest coast of Andros.
This marked only the second time in all our travels to Greece that we have stayed at two different places on the same island (in October 2013, we similarly split our stay between a beach resort and town during our two-week vacation on Naxos.)
For accommodations, we chose Aneroussa Beach Hotel, which is located on the coast south of Batsi at the small but delightful Delavoyia beach.
We could not have picked a better place — it perfectly suited our personal travel tastes and accommodation preferences, and it quickly became one of our favourite hotels out of the more than three dozen we have stayed at in Greece so far. In fact, when it came time to move on after our scheduled 3-night stay, we didn't want to leave, wishing we could have spent more time at the Aneroussa.
Please click here or on the link below to continue reading our review and to see a video and photos of Aneroussa Beach Hotel on page 2 of this post.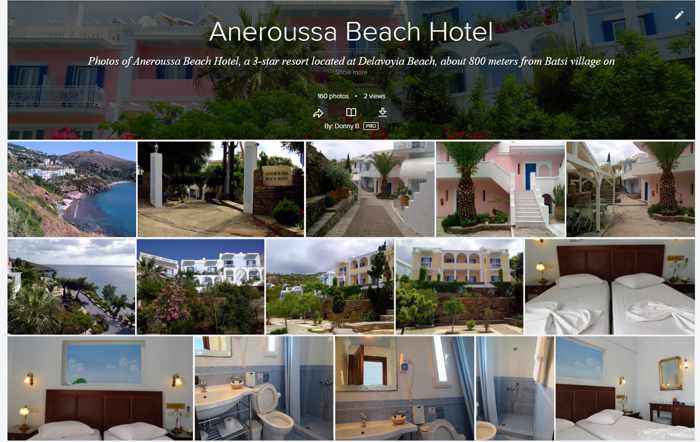 My Aneroussa Beach Hotel album on Flickr contains 160 photos showing the hotel grounds, our room and terrace, the Aneroussa beachfront, and some of the hotel facilities. Click here to see the pictures.
CONTINUED ON PAGE 2