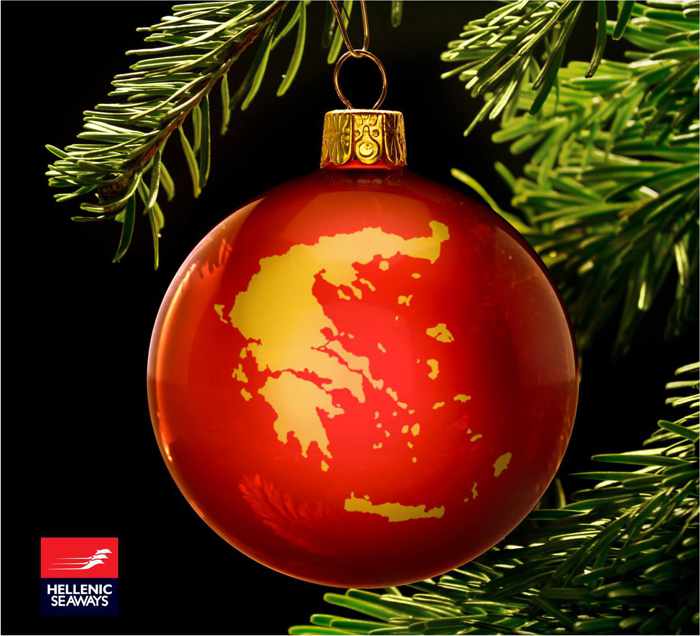 The Hellenic Seaways ferry company extended holiday greetings on social media with this shiny red Christmas tree ornament decorated with a golden satellite view-image of Greece
Scenes of the season: My social media news feeds have been filled with hundreds of holiday greetings this week, but the ones that inspire me the most are Christmas wishes that include a photo or image of a place in Greece that I've either been to or hope to see someday. 
Just for fun, I have collected some of my favourites to share here on the blog.
Please click on the link below to turn to page 2 and see some of the Christmas greetings that have been spreading joy to me and many other Greece fans this festive season.
CONTINUED ON PAGE 2