~ continued from page 3 ~
Sights on the hills above the harbour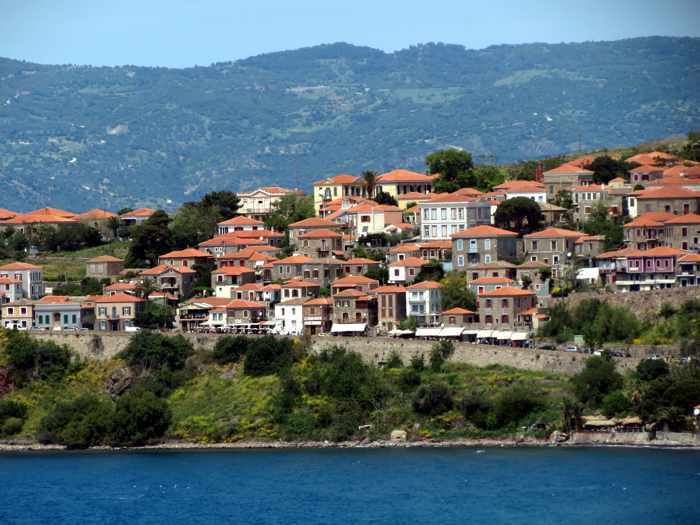 Houses and commercial buildings on hills northwest of the Molyvos castle. Many of the photos that appear below were shot while we strolled along lanes and roads here; other photos were snapped in a neighbourhood  just a bit beyond the upper left area visible in this picture .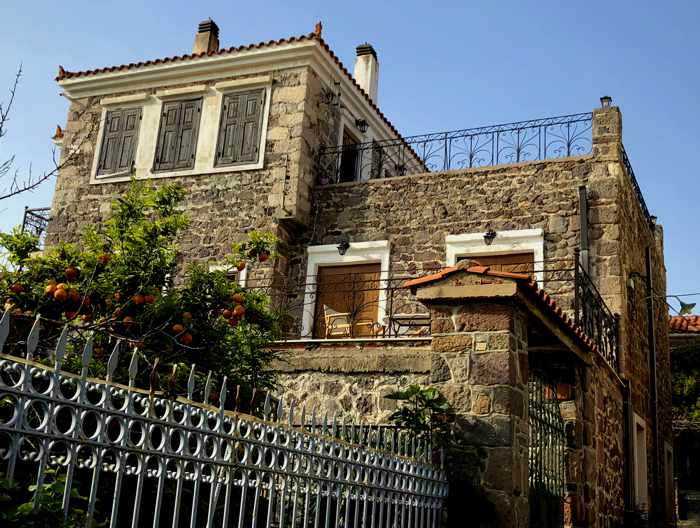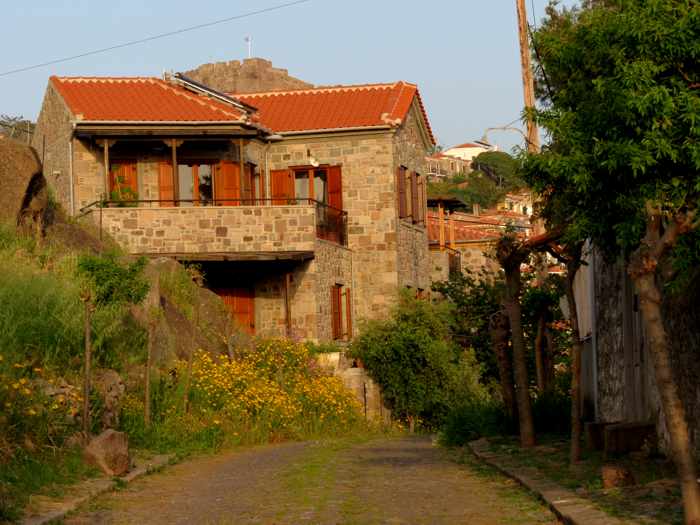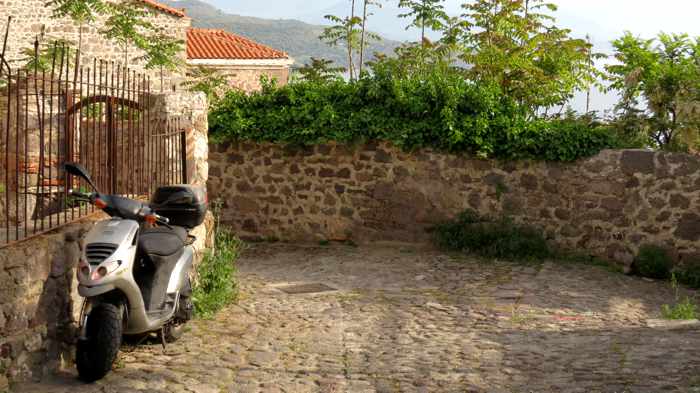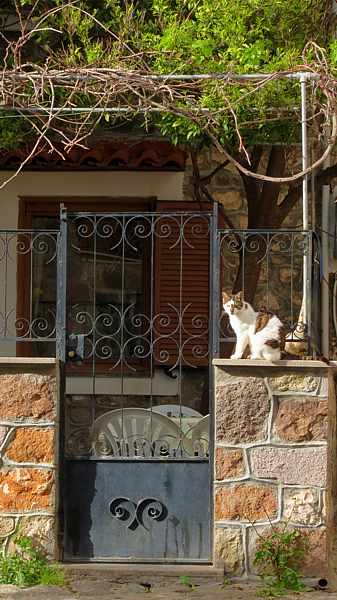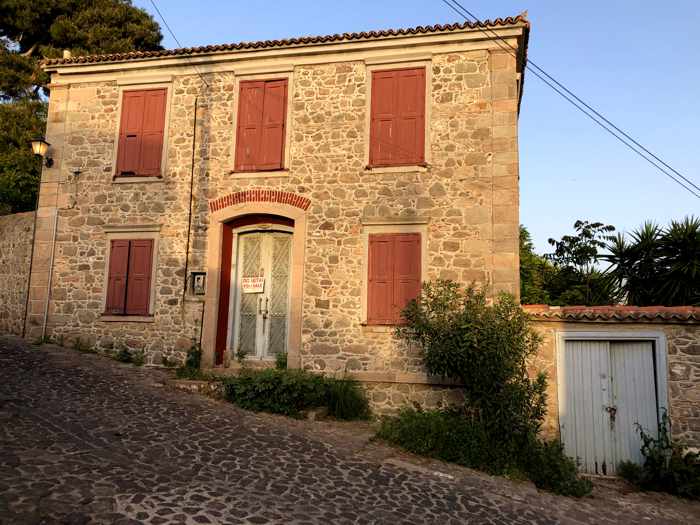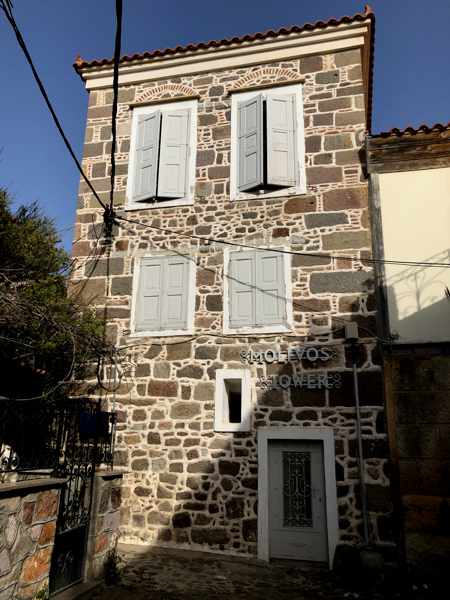 Molivos Tower is a traditional stonehouse villa dating from 1750.  It is now offered as rental accommodations.  The villa website has additional information about the building's history, along with photos of the interior.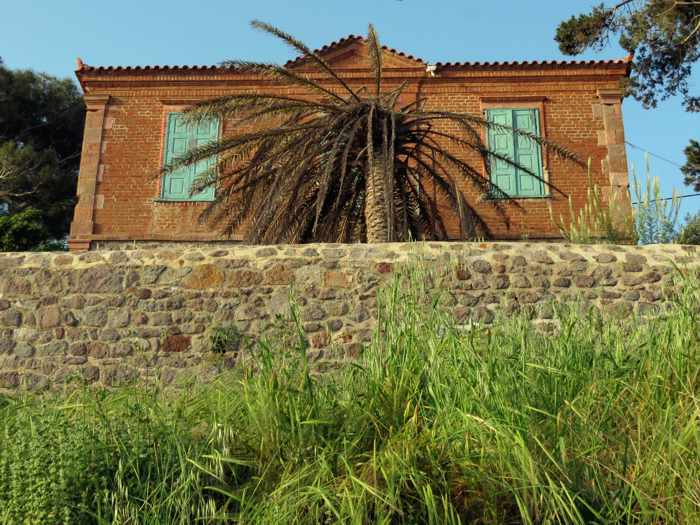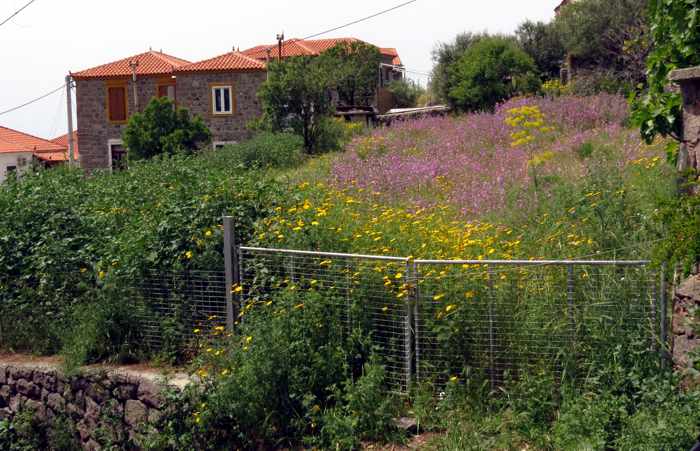 Spring wildflowers were in full bloom during our late April / early May vacation on Lesvos.  This yard was teeming with flowering plants and bushes.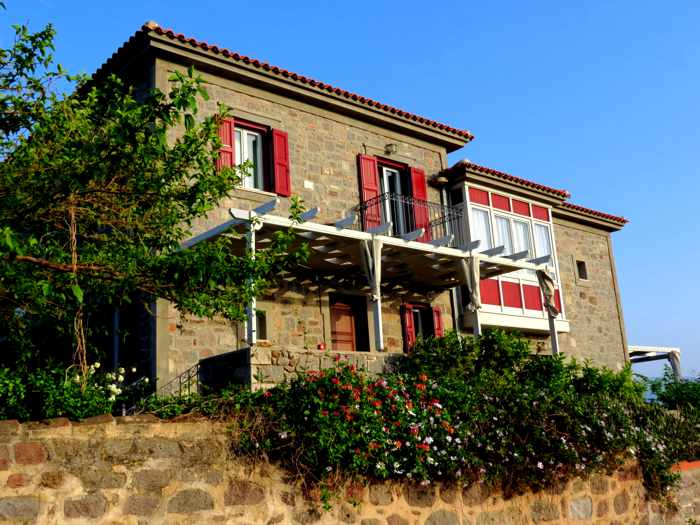 Street view of the Heliades vacation townhomes complex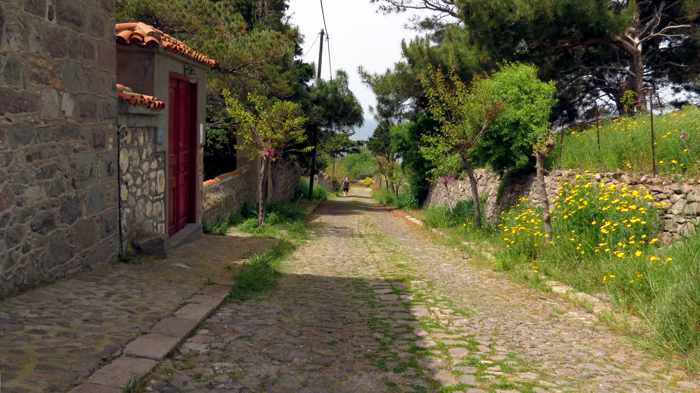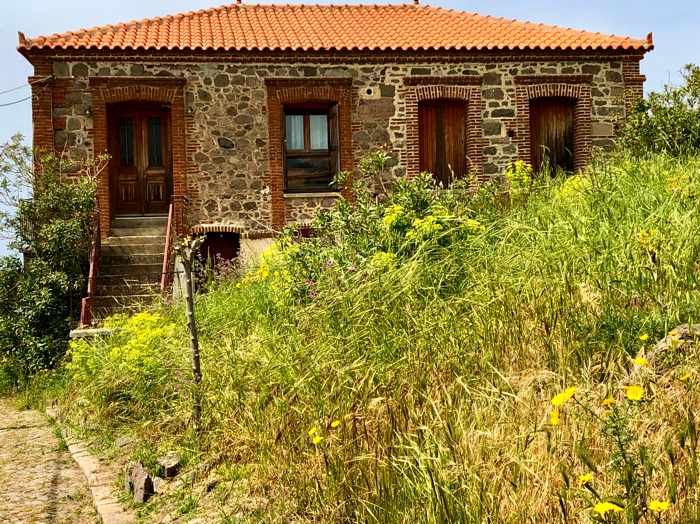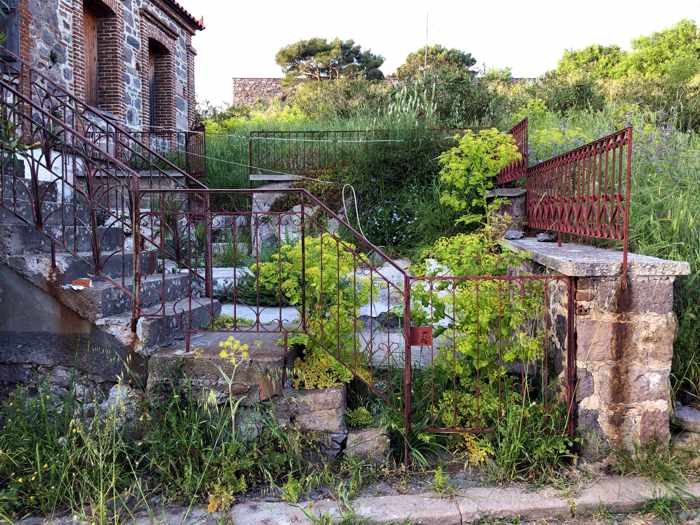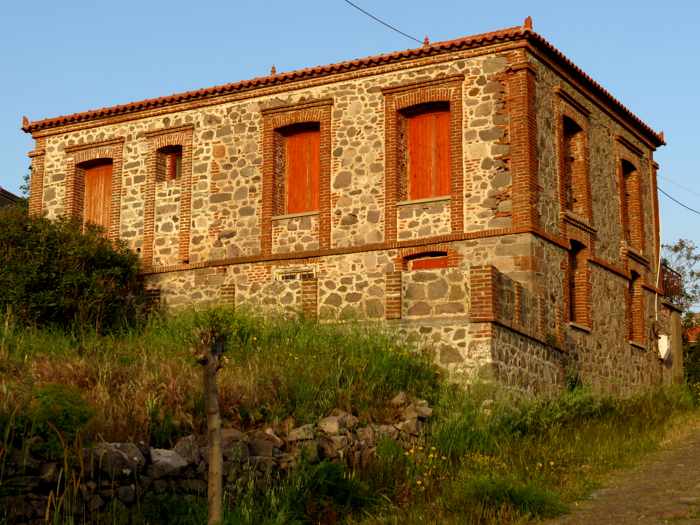 Above: Three pictures showing front, side and rear views of a derelict mansion that's just ripe for restoration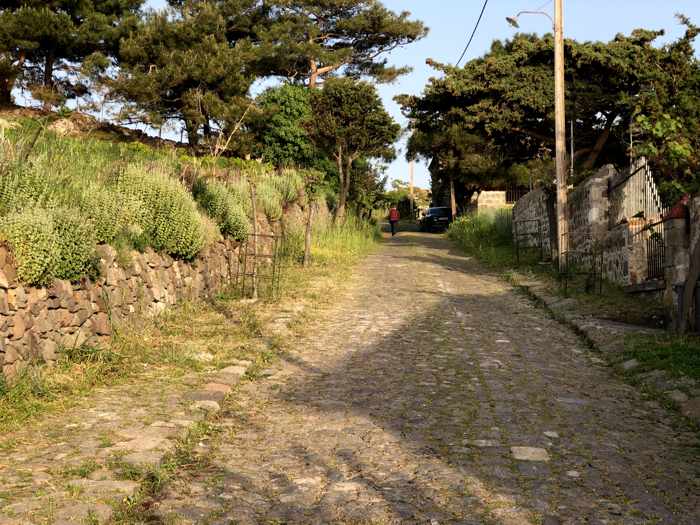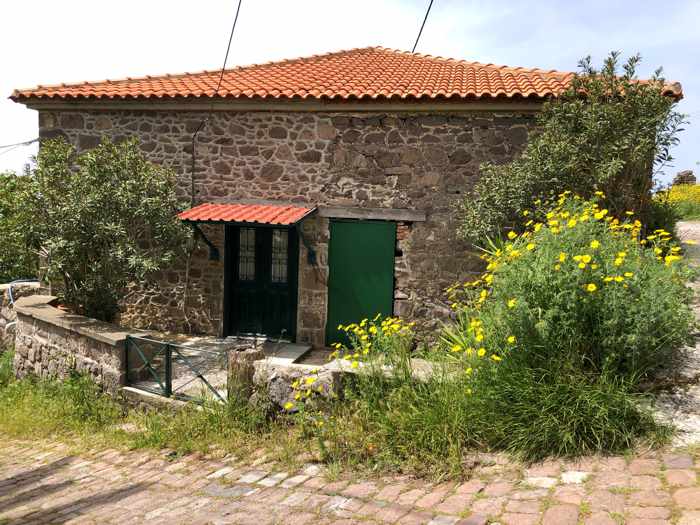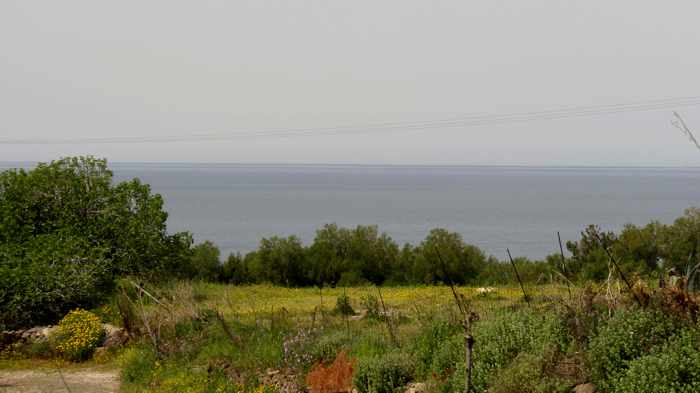 If the sky had not been hazy with dust from the Sahara desert, the two sea views shown above would have been stunning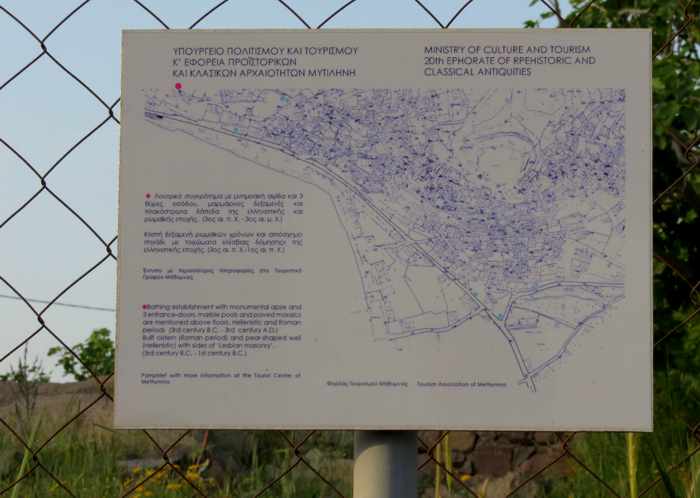 Ministry of Culture sign indicating the fenced-off site of what had been a bathing establishment with marble pools, dating from the 3rd Century B.C. to the 3rd Century A.D. , as well as a cistern and a pear-shaped well dating from the 3rd Century B.C. to the 1st Century B.C.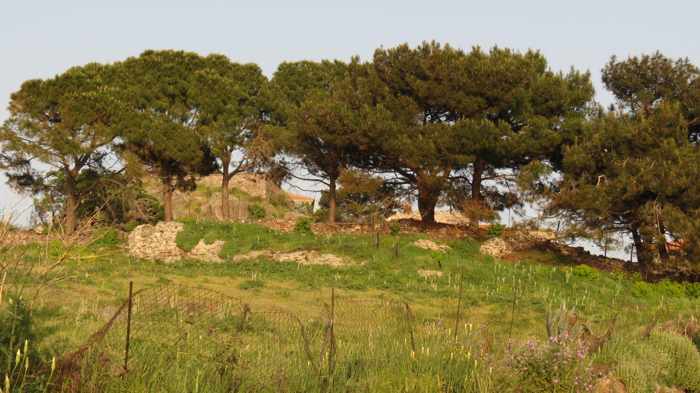 A row of trees rise at the edge of a field where we discovered hundreds of curious plants with flowers that reminded me of broccolini — but are actually wild fennel. Look closely and you will  see the tall slender stems poking up all over the place).   Below are pics showing the plants at different stages of growth.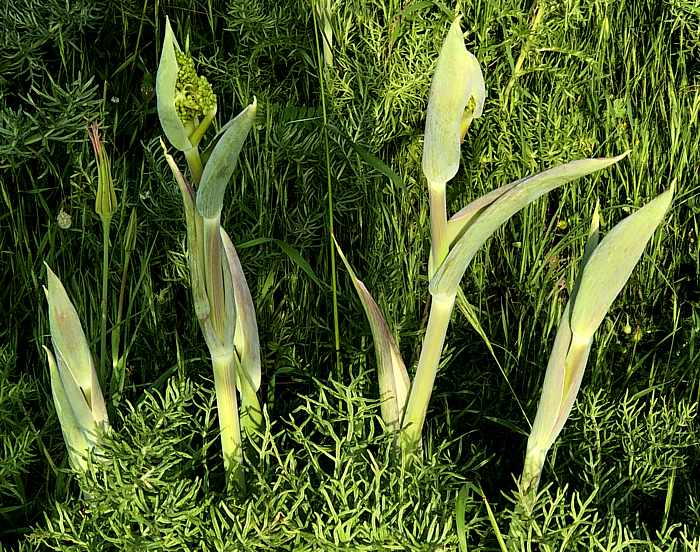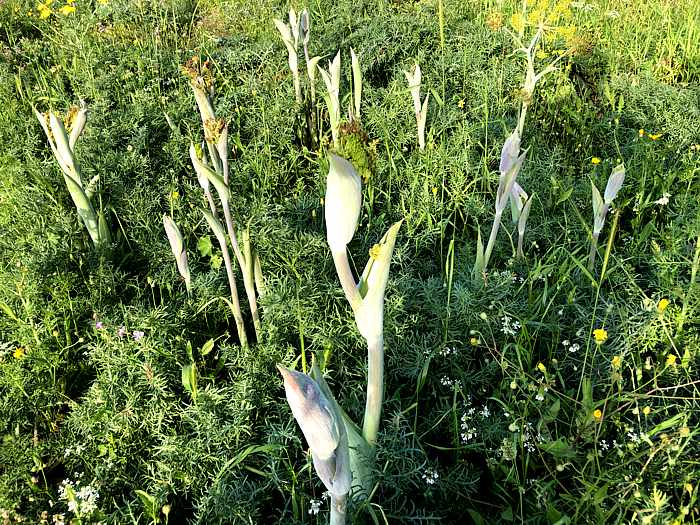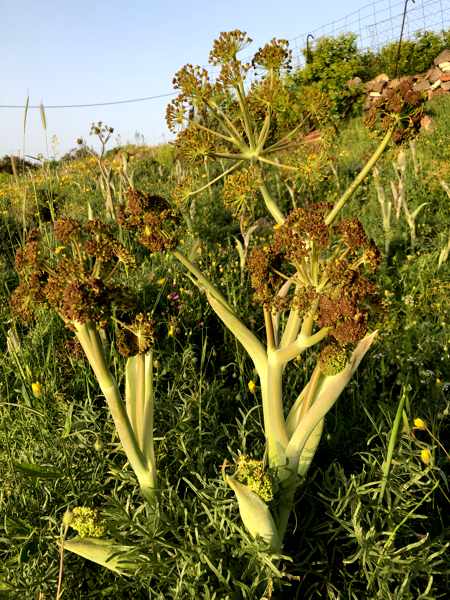 Above: Photos of wild fennel plants we found growing by the dozens in a field near the Molyvos cemetery.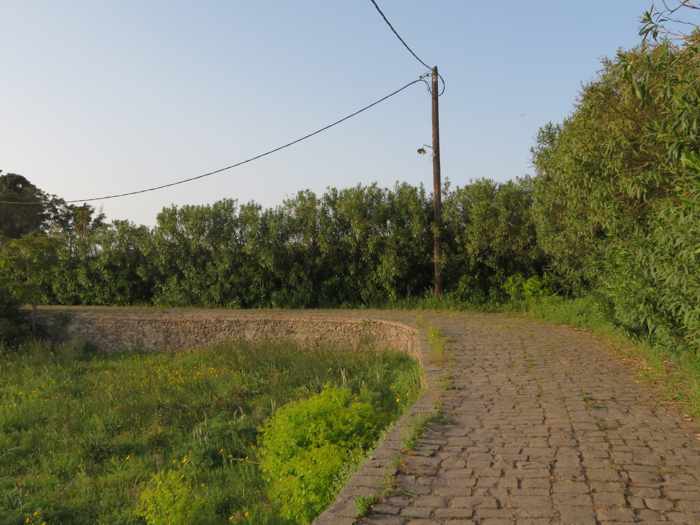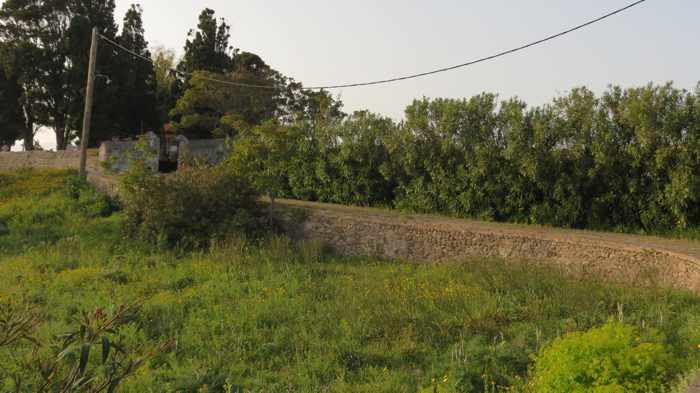 The two photos above show the stone road leading to the hilltop cemetery, seen in the two pictures below