~ continued from page 1 ~ 
The traditional market area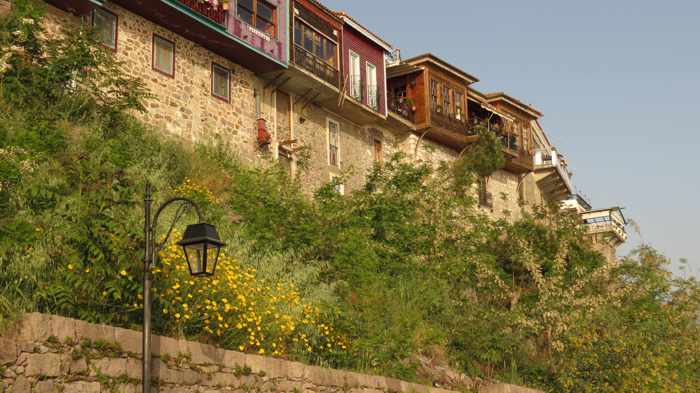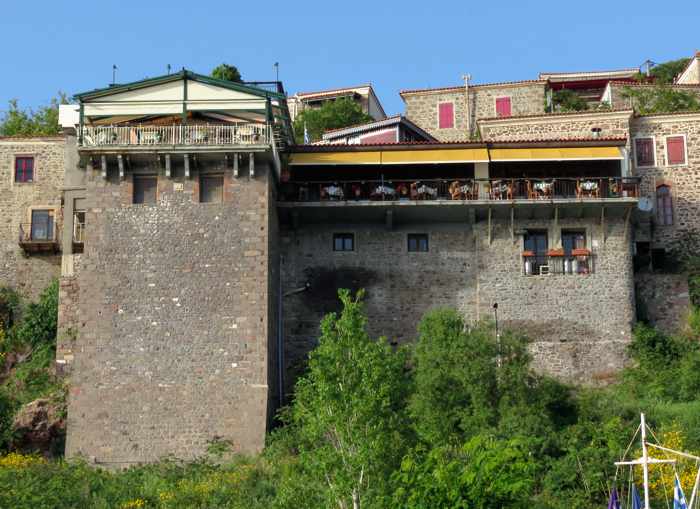 The traditional market is situated behind the long row of imposing stone edifices that hug the hillside above the road to the Molyvos harbour. Many of the verandas and balconies that protrude from the buildings are restaurants and bars, all of which are accessed from the market's main street (shown in the pictures that follow).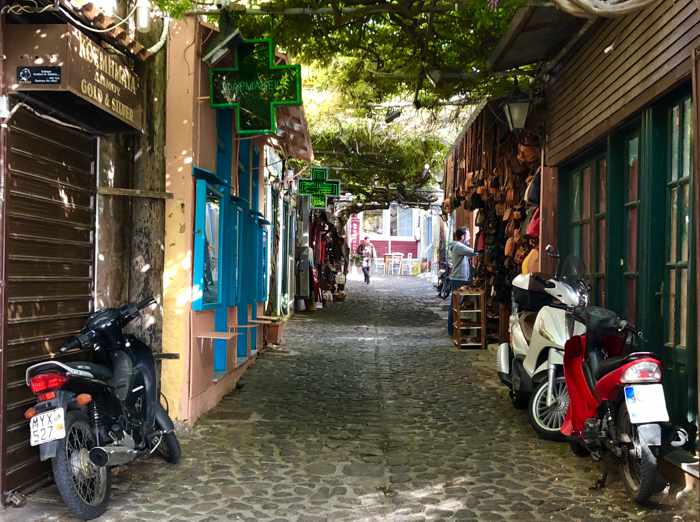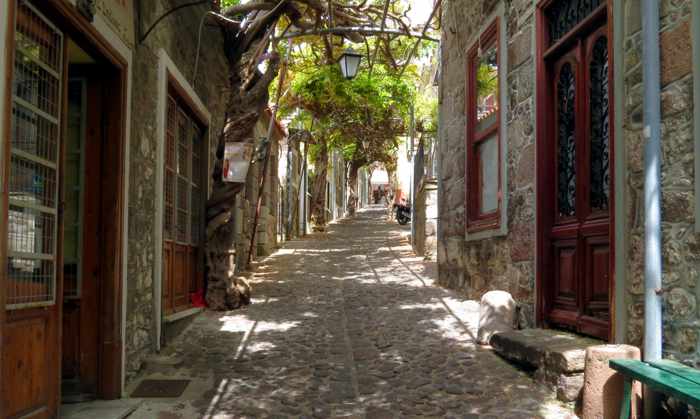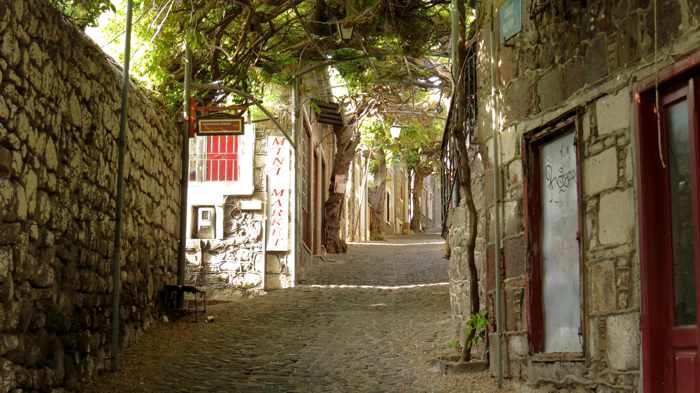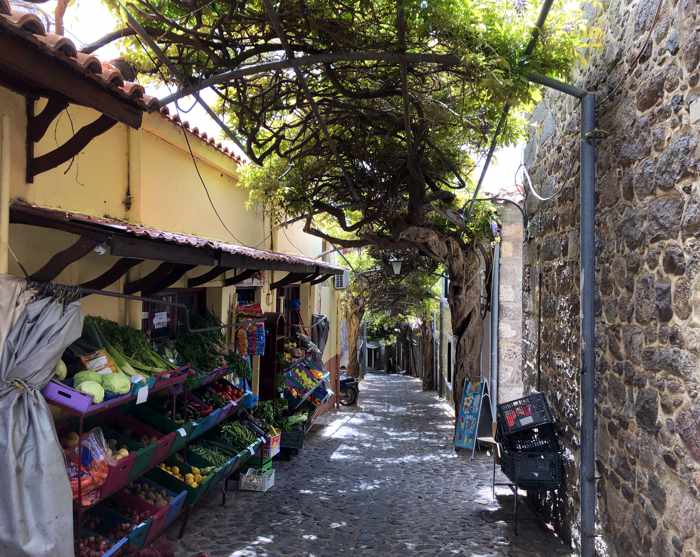 Above: Cobblestone lanes in the market district. The lanes are famous for the wisteria vines that grow overhead, producing a striking canopy of beautiful lilac-coloured blooms each spring. Unfortunately for us, the flowers were blown off the vines by strong winds and heavy rains about a week before we arrived on Lesvos.  The lanes look so empty in these pictures because we wandered around during the afternoon siesta when most shops, apart from a few fruit and vegetable markets, were closed. The street came alive with activity when the businesses reopened in the evening (below).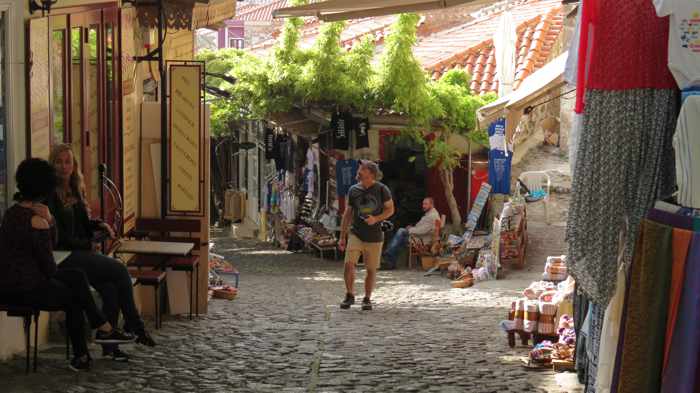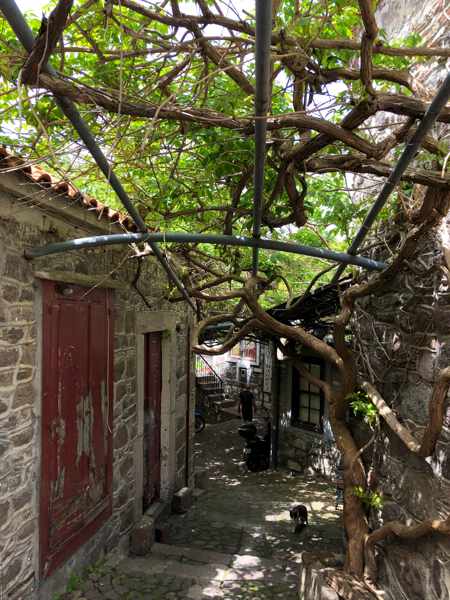 Some of the twisty, thick wisteria vines that shade the lanes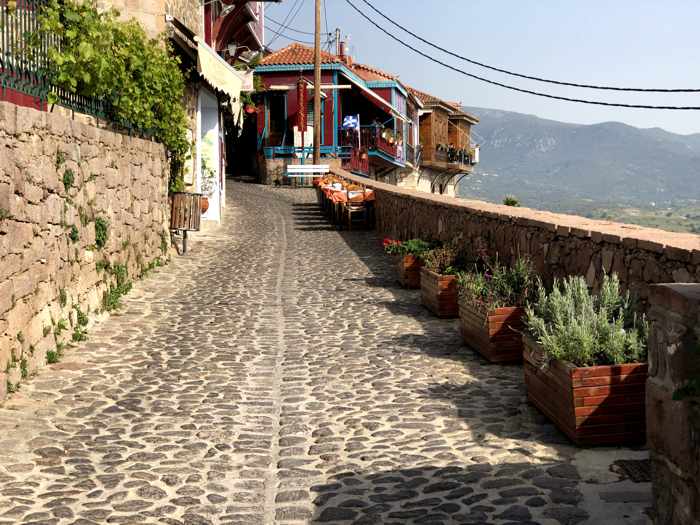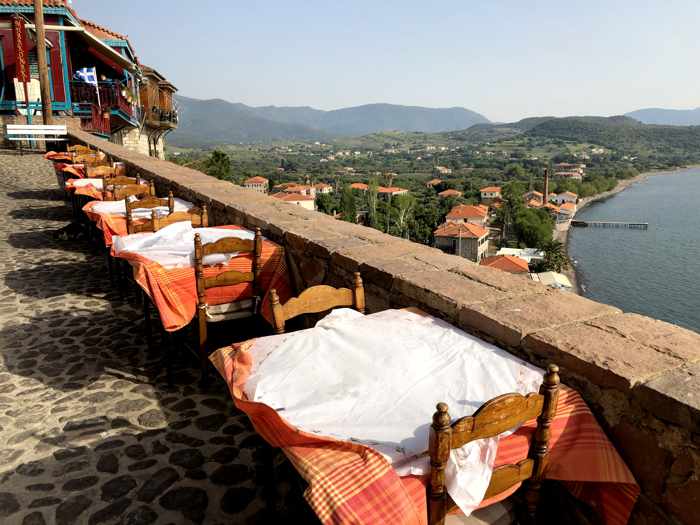 Tables with a marvellous scenic view at Betty's Restaurant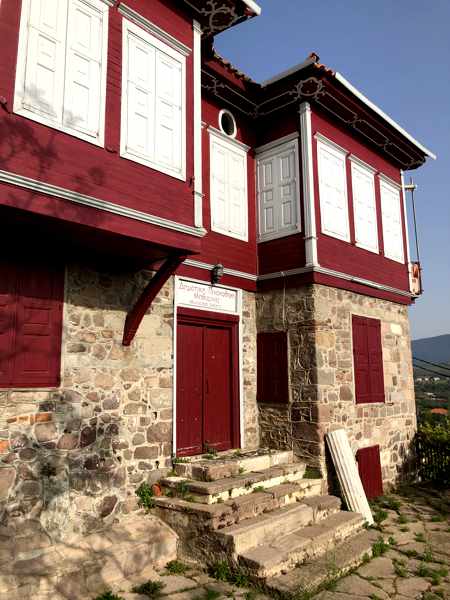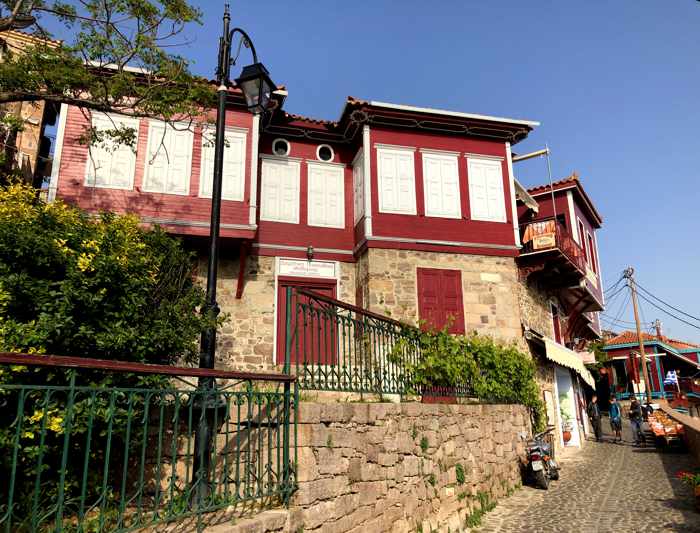 Two views of the Municipal Art Gallery building. The gallery wasn't when we wandered past, so we didn't get to view its collection.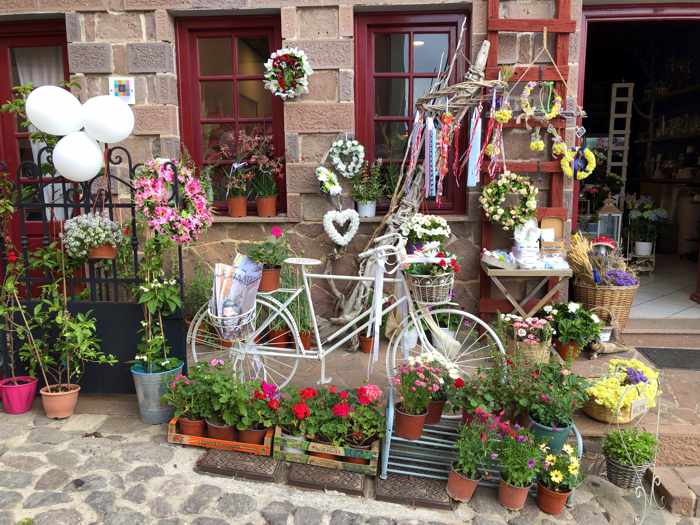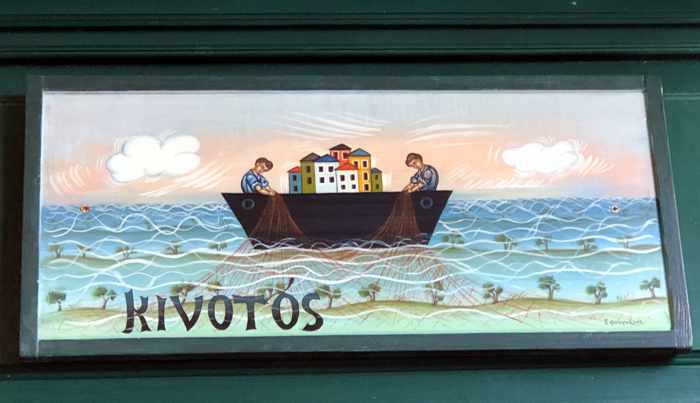 Sign above the entrance to Kivotos, an arts and craft shop specializing in handcrafted miniature boats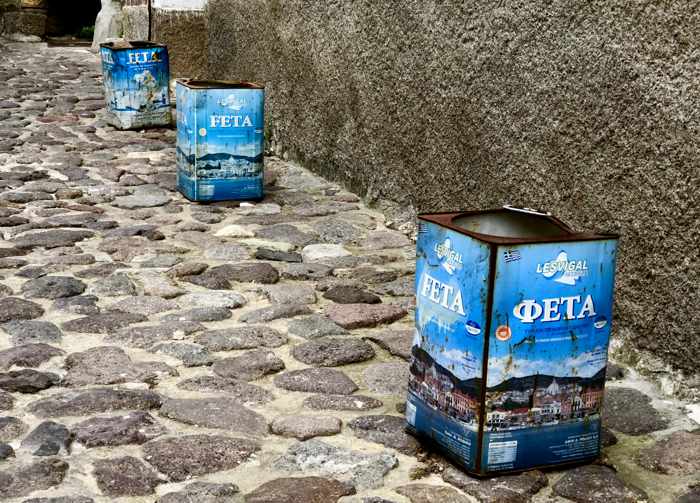 Old feta cheese containers  positioned along a lane
Details on an Ottoman-era stone water fountain, one of more than a half dozen old fountains that can be seen at various locations in Molyvos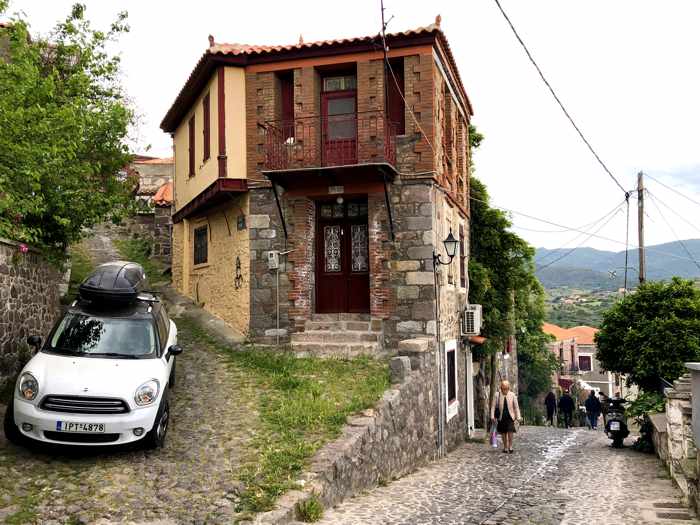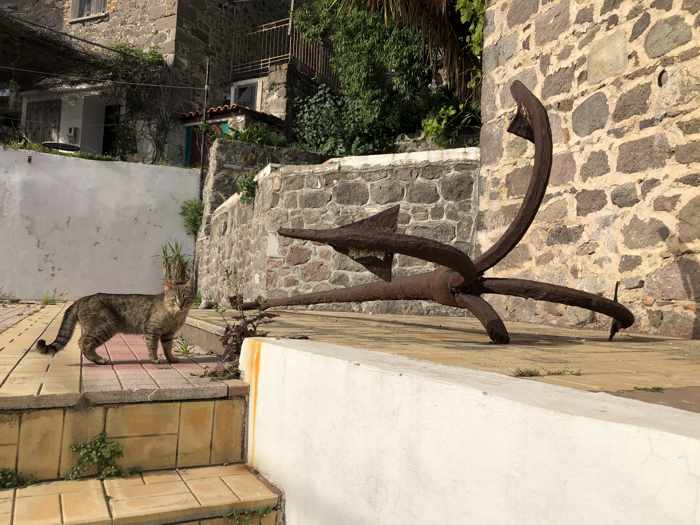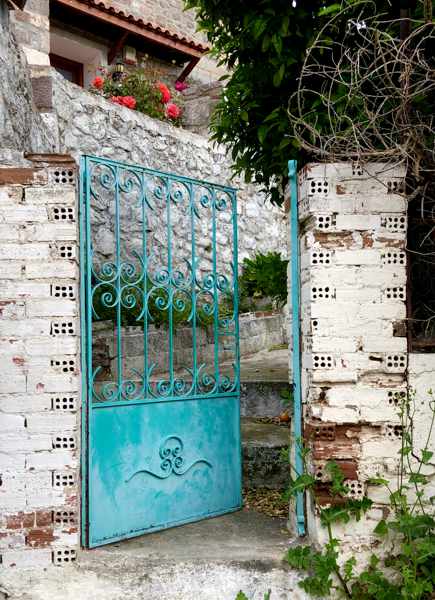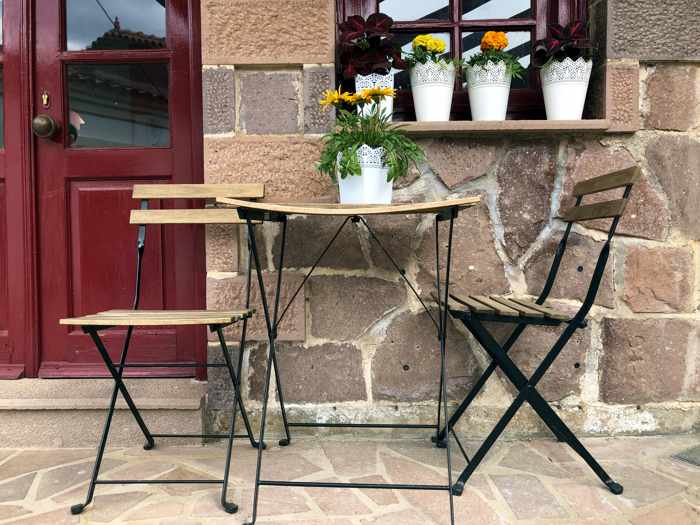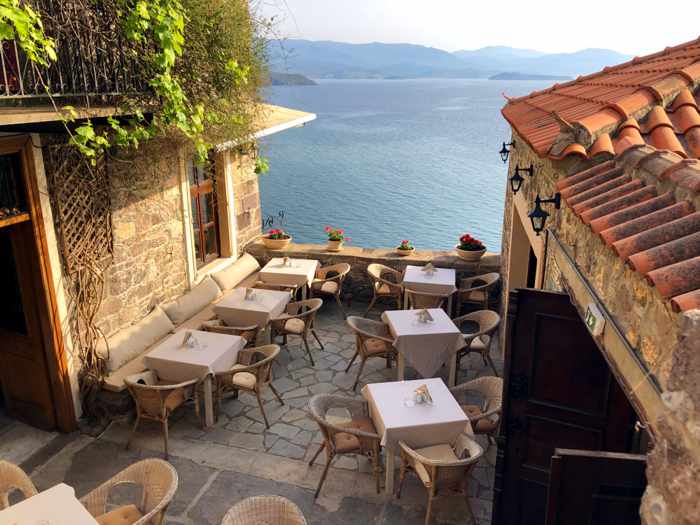 One of the three dining patios at the excellent Di Vino Restaurant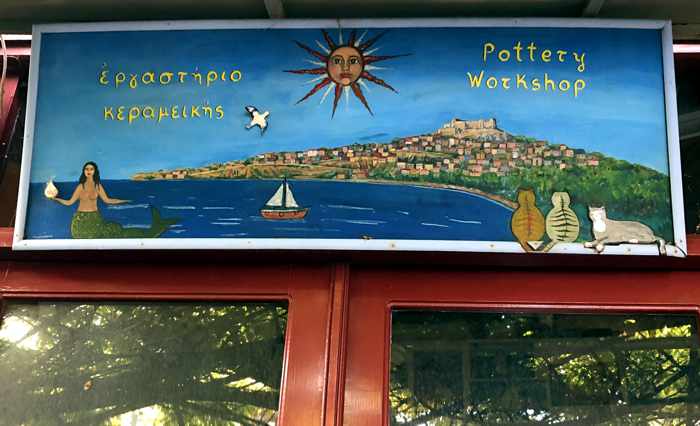 The sign above the entrance to a pottery shop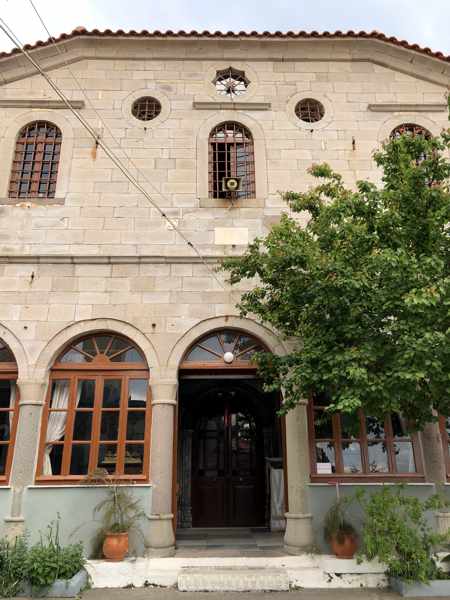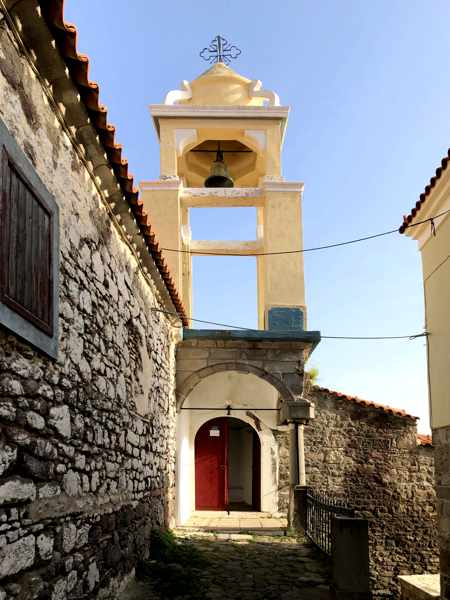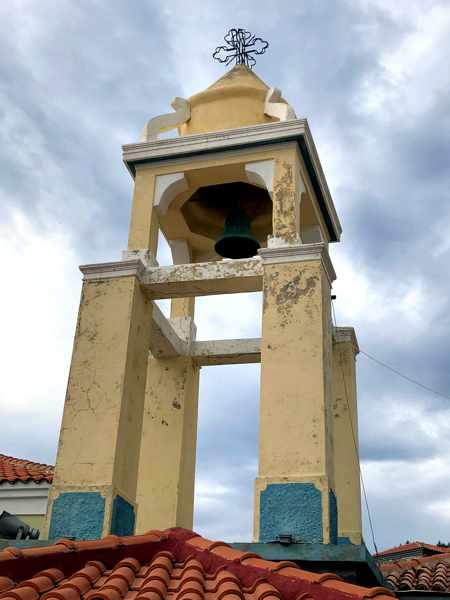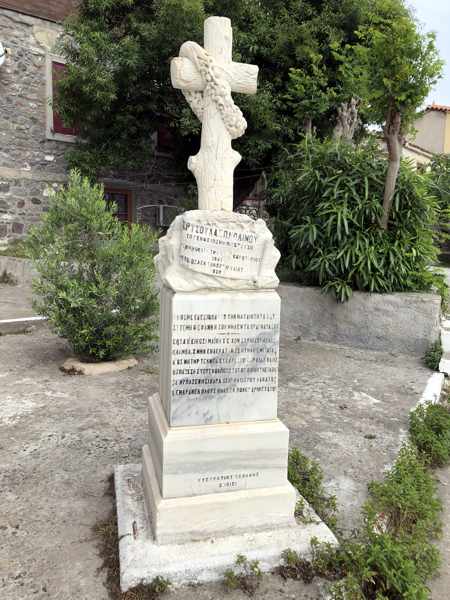 Above: Views of the Church of Agios Panteleimonas, its belltower, and a memorial sculpture on the church grounds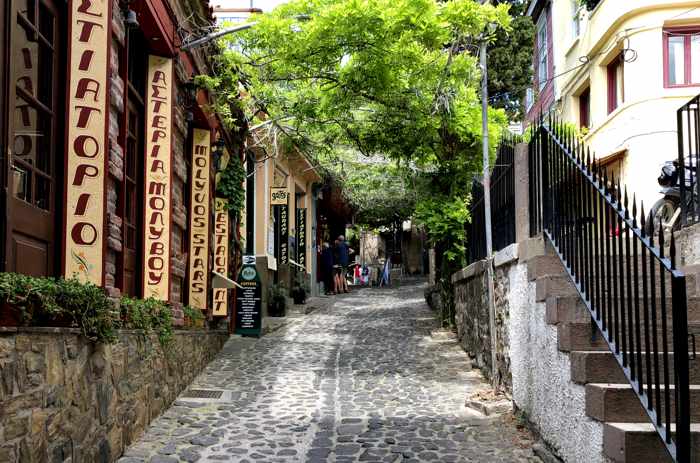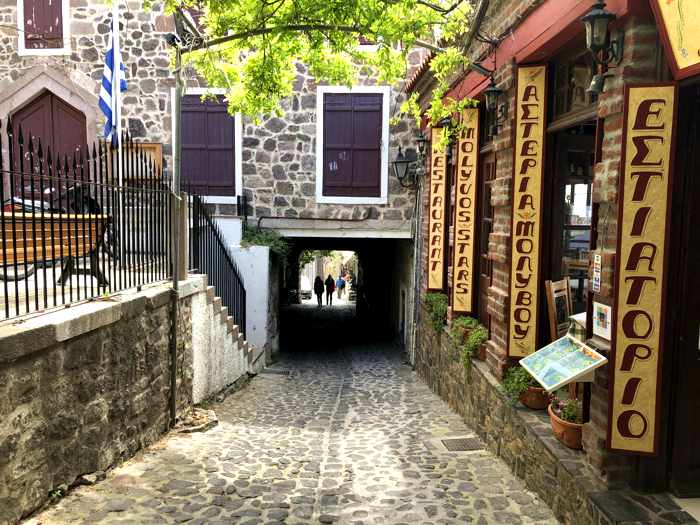 Above: views up and down the main market lane near the passageway beside Molyvos Stars restaurant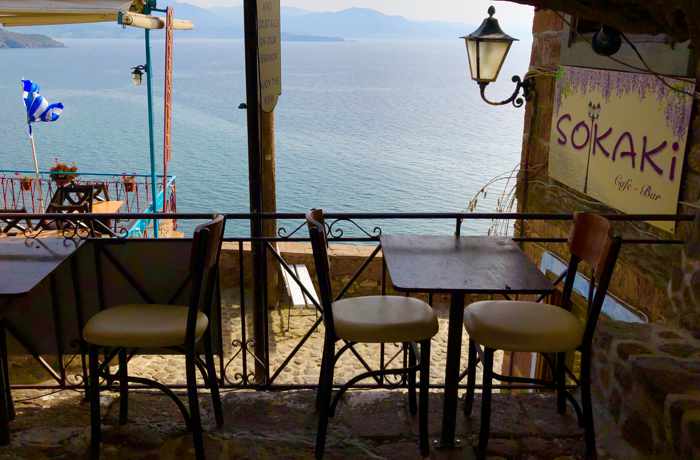 Seating high above the sea at Sokaki cocktail bar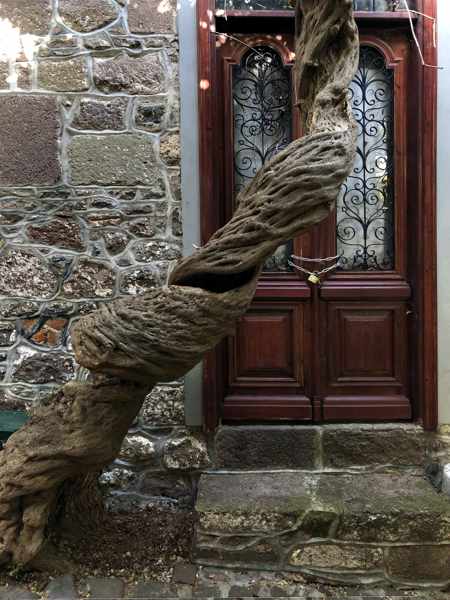 The thick trunk of a wisteria vine almost blocks a doorway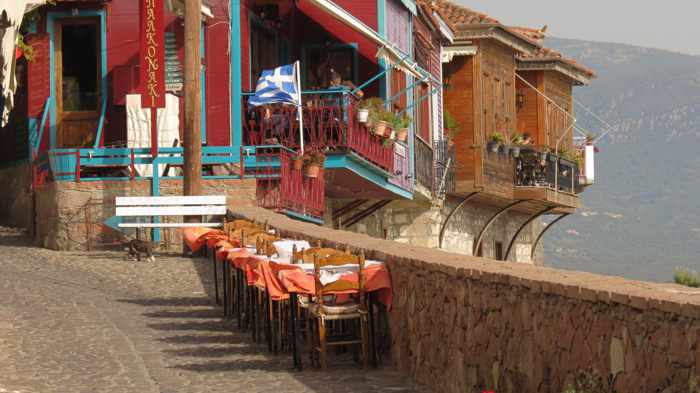 Sea view seating at Betty's Restaurant (tables in foreground) Balkonaki cafe-bar, and the Blue Fox sweet shop 
Street entrance to Hamam restaurant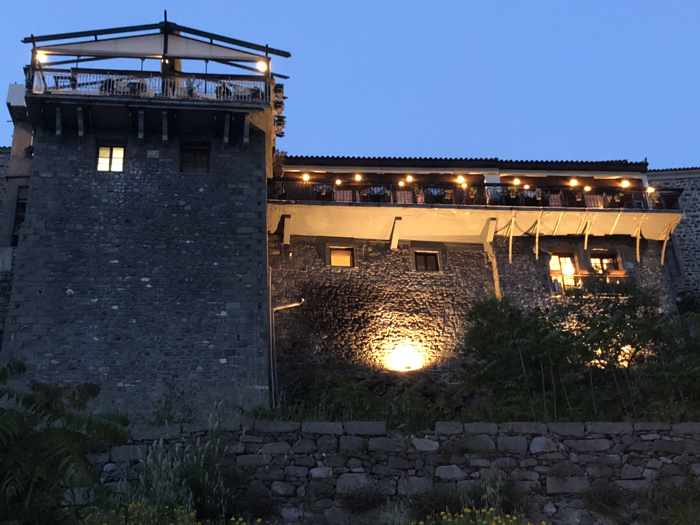 Twilight view of the open-air veranda at Gatos restaurant (upper left) and the long balcony at Molyvos Stars restaurant
CONTINUED ON PAGE 3