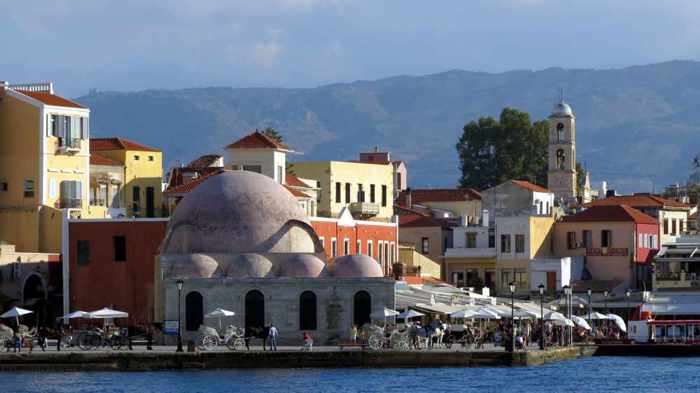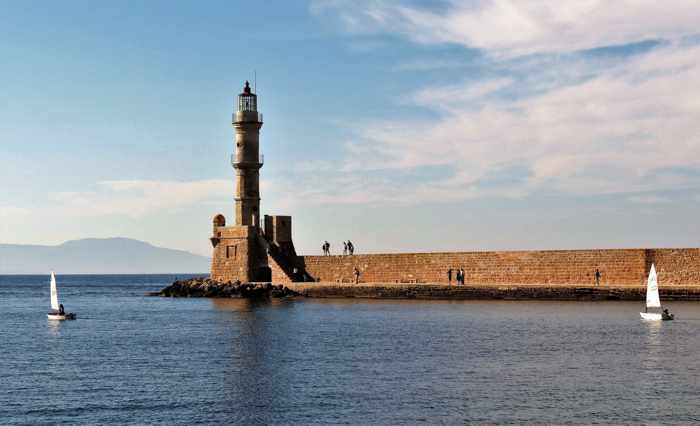 Views of the historic Venetian harbourfront and the iconic lighthouse at Chania, a perenially popular travel destination in northwestern Crete
Crete shines: Millions of travellers around the world have spoken, and their positive reviews, ratings and comments have landed Crete island in 4th place on the prestigious TripAdvisor listing of the Top 25 destinations in the world this year.
The 2019 TripAdvisor Traveler's Choice awards were announced this week (on March 26), lauding London as the #1 destination in the world, followed by Paris, Rome, Crete, and Bali in Indonesia. Last year Crete placed fifth, behind Bali. 
TripAdvisor is the globe's largest travel website, containing listings for more than 156,000 destinations. Each year it presents its Travelers' Choice awards to top international destinations, honouring the places that are most popular with people who post reviews on the website.
A press release announcing this year's winners quoted TripAdvisor's VP of Global Communications, Desiree Fish, as saying: "The Travelers' Choice awards for Destinations recognize major cities and islands that continue to deliver an outstanding experience and are beloved by our global community of travelers."
The news release explained that award winners "were determined using an algorithm based on reviews and ratings for hotels, restaurants and experiences in destinations worldwide over a 12-month period. The methodology takes into account quality and volume of reviews to surface destinations that consistently deliver the best overall experience for travelers."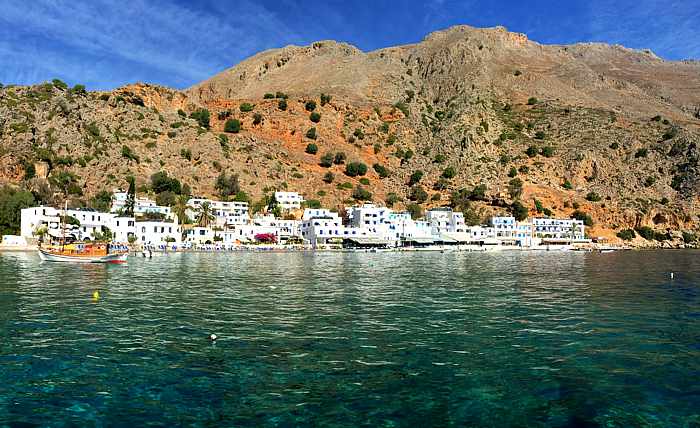 Loutro village in southwestern Crete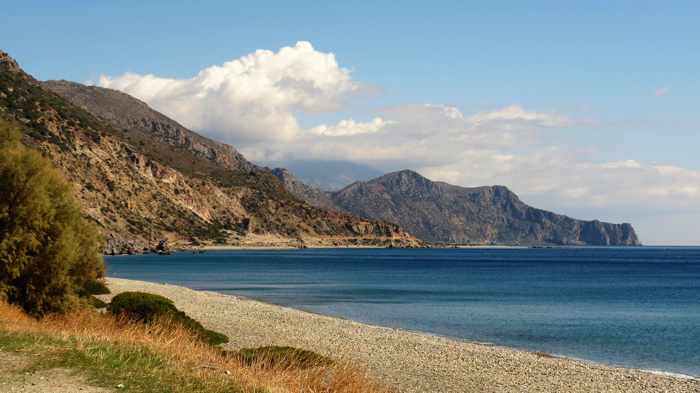 Looking along the spectacular southwestern coast of Crete from one of the many beaches near the town of Paleochora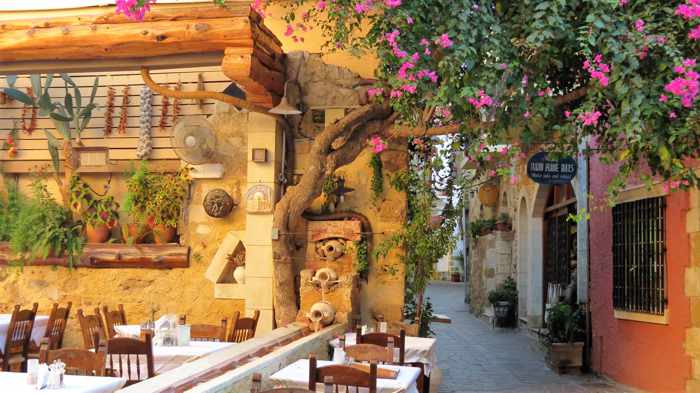 A taverna courtyard in the heart of the historic old town area of Chania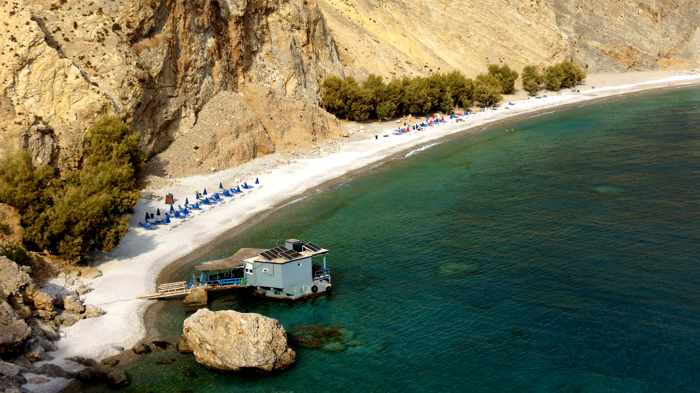 Sweet Water Beach in southwestern Crete, between the villages of Chora Sfakion and Loutro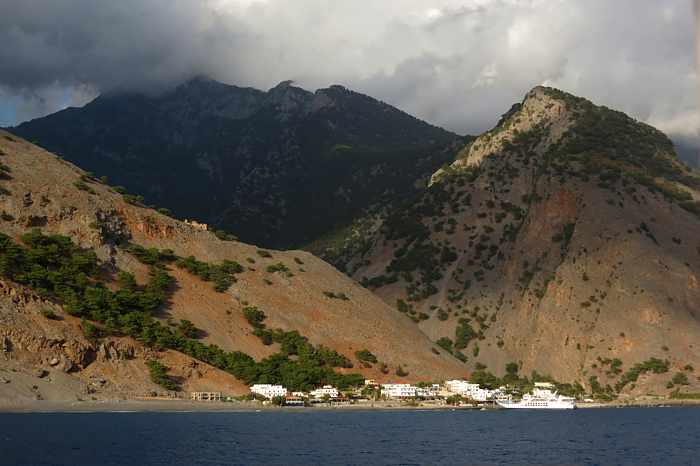 A view of Agia Roumeli village, situated at the foot of the world-famous Samaria Gorge. Extending for 16 kilometers, the gorge is the longest in Europe and is one of Crete's top tourist attractions.
We spent more than two weeks on Crete in late fall of 2017, and could easily see why it has been ranked among the world's Top 5 travel destinations two years in a row — it truly delivers outstanding travel experiences. Crete has something to suit every traveller's taste, style and budget: fascinating cities, towns and villages; vibrant resorts; breathtaking landscapes, stunning scenery and gorgeous beaches;  superb food and wine; significant historical sites and attractions; a diverse range of outdoor activities for all ages and lifestyles; myriad hotel and lodging options, and much more. 
Crete also claimed two spots in the list of the world's Top 25 Beaches: Balos ranked #15, while Elafonissi took 21st place. Though both are situated in western Crete, the region in which we focussed our 2017 holiday travels, we never made it to either beach, so they remain on our bucket list of places to see. The island is blessed with a bounty of beautiful beaches, however, so visitors still have countless strands to choose from if they can't get to Balos or Elafonissi.  (We saw many impressive beaches along the island's southwestern coast.)
Greece in general fared well on other top rankings, particularly for hotels, where it won top honours in two categories. It nabbed the number 1 and 2 spots in the Top 25 all-inclusive hotel ranking, and it claimed the number 1 and 3 position on the awards list for the world's Top 25 Small Hotels. Greece also achieved Top 25 rankings for best hotels, luxury hotels, best service, romantic hotels, family hotels, and bargain hotels.
I couldn't help but chuckle when I read that Greece received TripAdvisor recognition for the world's top two all-inclusive hotels because, in TripAdvisor's own travel forums, regular visitors to Greece routinely advise travellers to avoid all-inclusive properties, urging them to stay at hotel or self-catering accommodations instead. In essence, the forum commentators claim Greece simply doesn't do all-inclusives very well, and visitors don't experience Greece if they stay at an AI resort. With this year's awards, however, it's quite clear that all-inclusive resort guests disagree!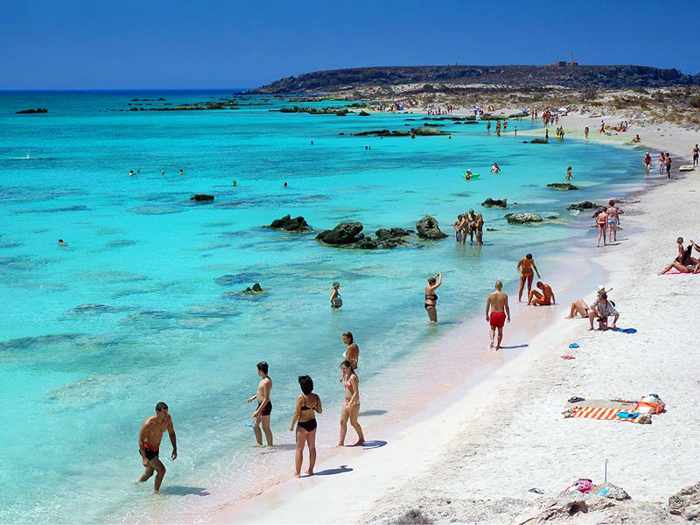 Famous for its brilliant turquoise waters and pink-hued sand, Elafonissi beach is seen in an image from the Best Travel Tips to Crete page of the Tourist Maker website.  Elafonissi ranked #21 on the TripAdvisor list of the Top 25 beaches in the world.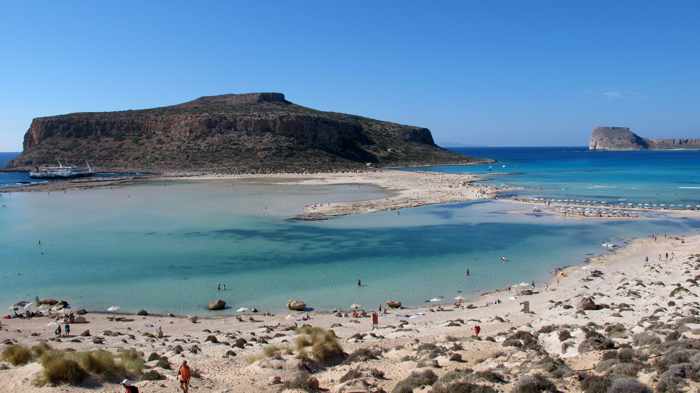 Lagoons and sandy beach strips at Balos are seen in this photo shot by Antoine Nikolopoulos of Odyssey Art Photography. Balos ranked #15 on this year's list of the world's top beaches.
Please click on the link below to continue reading on page 2, where I have posted photos and rankings for the Greek hotels that placed in the world's Top 25.
CONTINUED ON PAGE 2