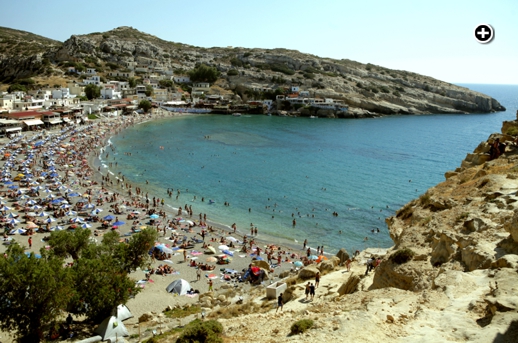 This photo of Matala Beach on the southern coast of Crete appears on the Matala Beach Festival website. The 3rd annual music event is underway this weekend.
Hippy haven: A southern Crete beach made famous by the hippies during the 1960s and 70s will be rocking with music from that era — and the years since — all weekend long.
The 3rd annual Matala Beach Festival started yesterday and runs until Monday at legendary Matala Beach, with 40 concerts scheduled to take place on four stages over the course of the weekend.
CONTINUED ON PAGE 2