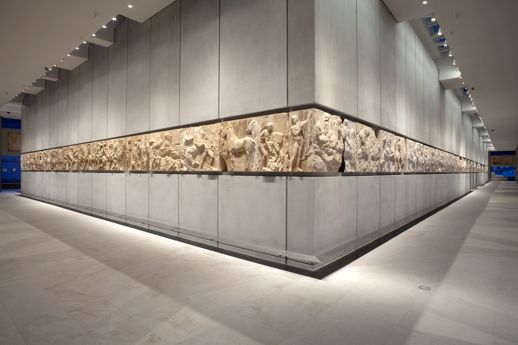 The frieze of the museum's Parthenon Gallery. Photo by Nikos Daniilidis.
The gallery talks, hosted by museum archaeologists, will highlight "untold stories" of the surviving blocks of the Parthenon frieze, "with the aid of 3D presentations on special screens installed in the Parthenon Gallery," the museum website explains.
Three talks will be presented in English — at 11.30 a.m., 2.30 p.m. and 6.30 p.m. — while there will be 9 talks in Greek and one in French. Participation will be limited to only 20 people per session, and registration will be accepted at the information desk inside the museum entrance on a first-come, first-served basis.
The orchestra will perform in the museum's entrance courtyard at 9 p.m.
The concert program and details about the birthday party are available on the Acropolis Museum website, as is general information about the museum, its collections, and its current exhibitions.
See my March 3 2012 post — Acropolis Museum is a must-see Athens attraction — to view photographs of the beautiful museum building and some of its collection.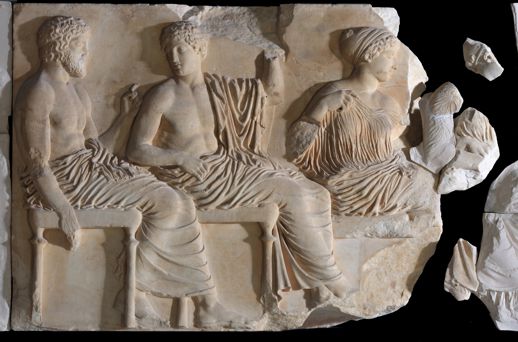 A Nikos Daniilidis photo showing a detail of the Parthenon Frieze