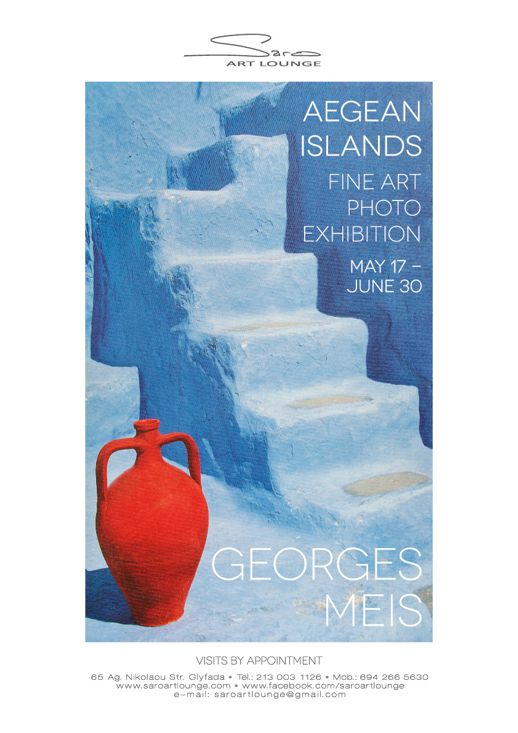 The promotional flyer for the Georges Meis fine art photo exhibition being hosted by Saro Art Lounge in Glyfada this month
Aegean photo art: If you enjoy fine art photography and happen to be visiting the Athens area this month, consider making arrangements to view the Aegean Islands Fine Art Photo Exhibition. 
The exhibit, showing until June 30 at Saro Art Lounge in Glyfada, features 40 fine art prints by acclaimed photographer Georges Meis.
If the name Georges Meis doesn't sound familiar to you, his work probably will be — his exceptional photos of stunning Greek Island scenery (especially on Santorini and other Cyclades islands) have been reproduced on scores of postcards, calendars and other souvenir items sold throughout Greece.
CONTINUED ON PAGE 2