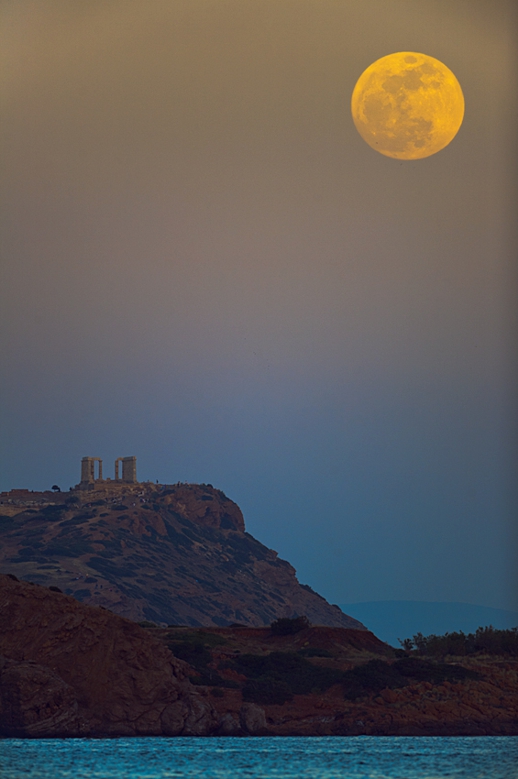 Anthony Ayiomamitis captured this gorgeous photo of a golden full moon rising above the Temple of Poseidon at Cape Sounion in Greece on May 5 2012. It's the featured photo on the Astronomy Picture of the Day website.
Moon event: You can be sure that a lot of people in Greece will keep looking skyward tonight as the biggest full moon of 2013 rises on its dramatic pass across the sky.
According to the Astronomy Picture of the Day website, the exact full phase of the moon will occur at 11:32 UT, shortly before the moon reaches perigee — the closest point to Earth in the lunar orbit.
Since this Full Perigee Moon will be the biggest and closest full moon of the year, restaurants, bars and clubs across Greece will be celebrating the big occasion with a variety of events, from quiet viewings over cocktails to special dinner menus and even some all-night-long dance parties with world-renowned DJs entertaining.
CONTINUED ON PAGE 2