~ updated on Monday September 5 2016 ~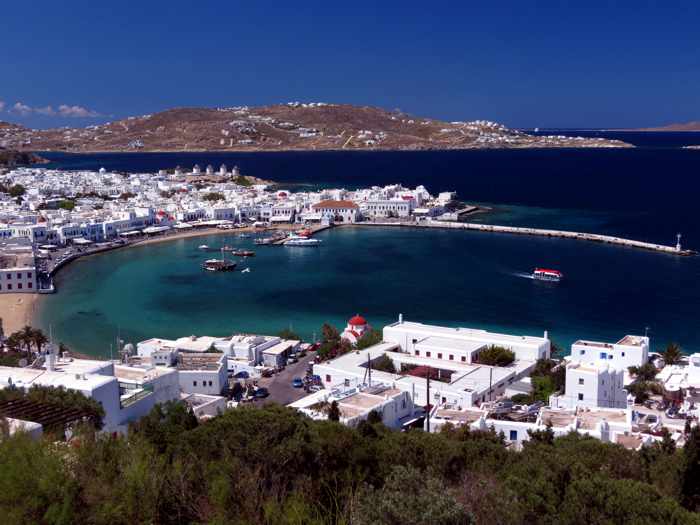 Overlooking the Mykonos Town harbourfront from one of my favourite vantage points on a hill behind the Remezzo area of town
Boom town: Many of the tourists who visited Mykonos last summer must have been wondering why they didn't see obvious signs of the economic crisis that has ravaged the country for more than five years.  
Seemingly unscathed by the financial problems that have plagued the rest of Greece, Mykonos was absolutely thriving in 2015, with more than 100 new travel-related businesses opening up on the island last summer alone. The unprecedented renovation and building boom saw the arrival of new hotels, restaurants, bars, shops, galleries and personal services, many of which were aimed at the island's rapidly growing luxury travel market.
It would be hard to top 2015's astounding array of brand-new businesses again this year, but recent announcements about more upcoming new openings suggest the resilient Mykonos economy is poised for even further prosperity and growth.
So far there have been announcements on social media to herald the imminent debut of several new restaurants, retail shops, beach clubs, hotels, bars and nightlife venues, while rumours abound that many more are in the works.
Please click on the link below to read about the new businesses that have opened or been announced so far. I will update this post regularly as I receive more information about the newcomers.
CONTINUED ON PAGE 2