~ continued from page 1 ~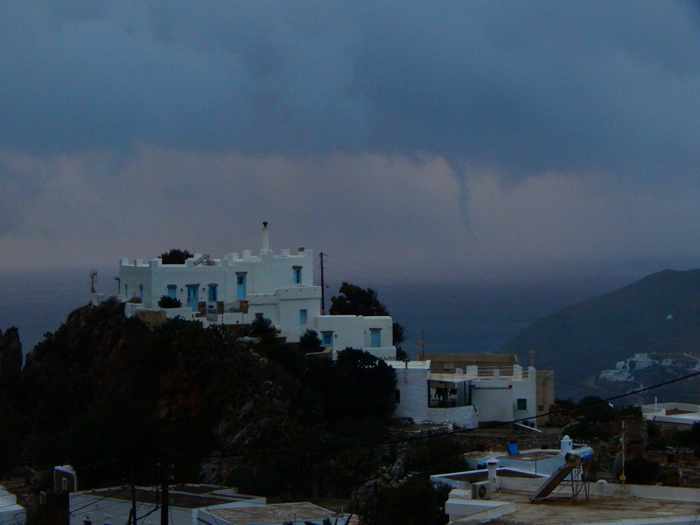 The Amorgos News website published this photo of a funnel cloud that passed near Amorgos island today. Μιχάλης Κωβαίος shot the photo from a vantage point at Lagada village.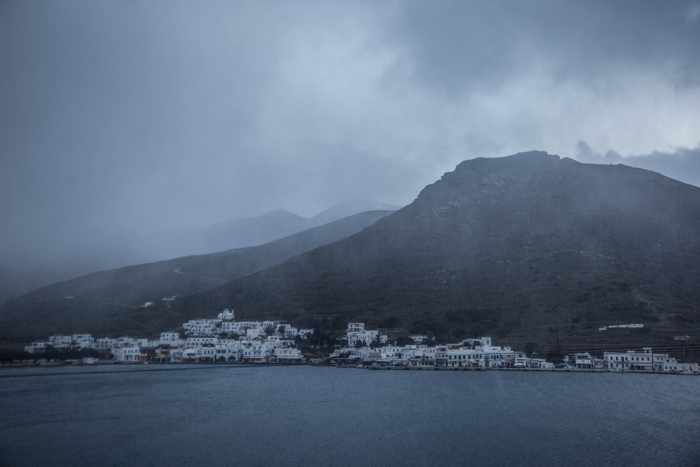 Another image from Amorgos News shows thick cloudcover and snowflurries at Katapola …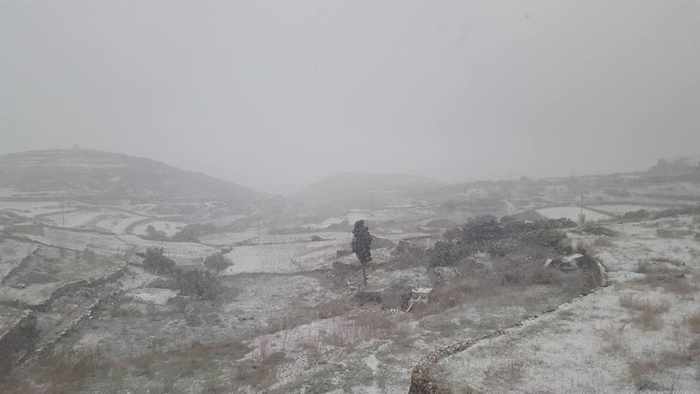 … while this photo, by γυρώ Γιαννακού, shows snow-dusted hillsides near Chora. Click here to view more snow photos from Amorgos that the website published today.
Snowflurries at the Mykonos Town harbourfront were captured in this image shared on the Mykonian Spiti Cooking Classes Facebook page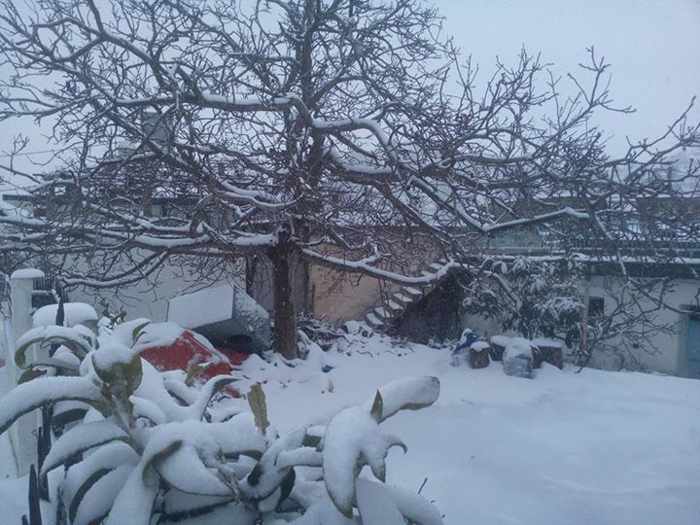 The Discover Crete Facebook page posted this picture of a snow-filled yard on Crete's Lasithi plateau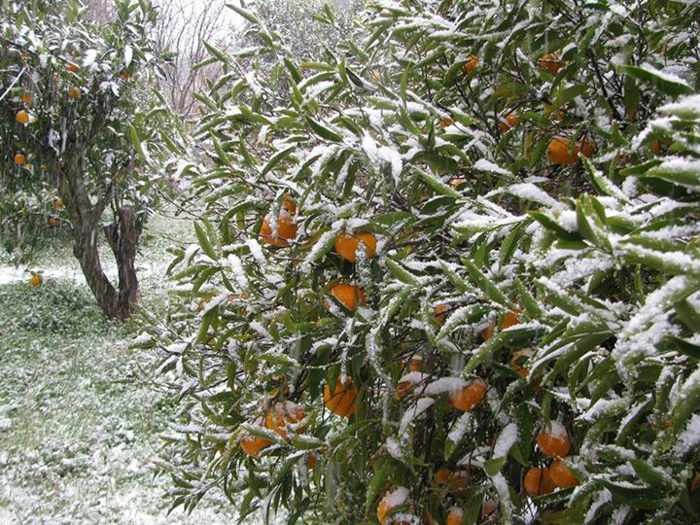 Snowy citrus trees at Halki village on Naxos are seen in another photo shared on Facebook by Petros Anamateros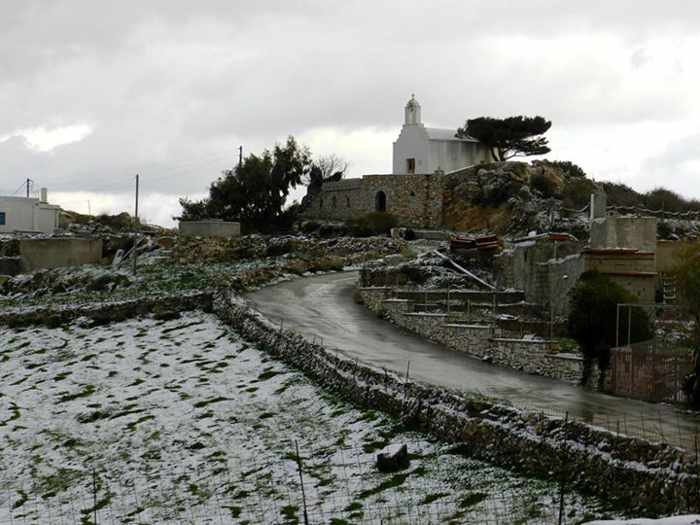 A Μαρία Ραγκούση photo of snow at Lefkes village on Paros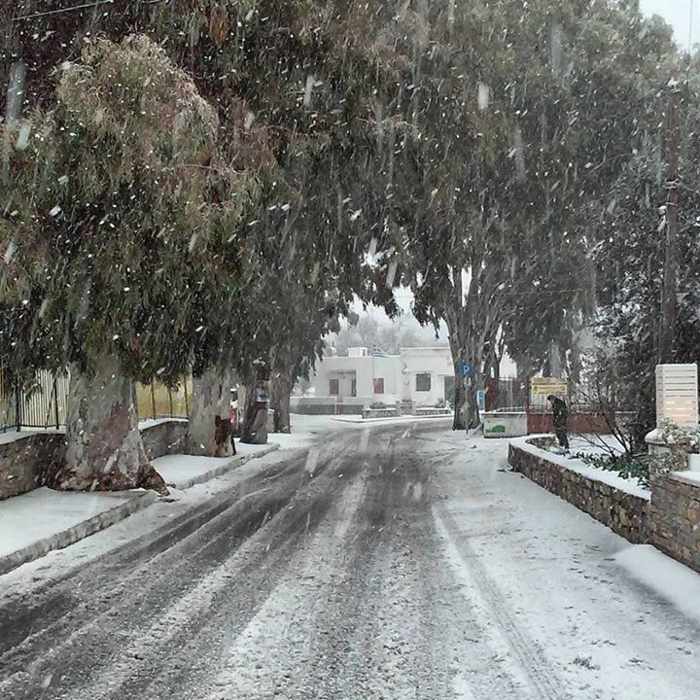 The road through Halki village on Naxos is seen in a photo that Halki Cafe posted on Facebook during today's snowfall